---
I want to record some video with my Canon 5D Mark III. I've done some basic experiments, but I really want to learn what the professionals do with this camera.
First off, I upgraded to the latest firmware from Canon. I went to Canon's Firmware page and downloaded version 1.3.3. I know there are some other hacks you can install on top of the standard Canon OS, such as Magic Lantern, but I'm going to ignore those for now. Updating is simple if you first install Canon's EOS Utility app. 
Vincent Laforet has been producing great visuals for many years, and utilizes Canon equipment a lot.  He has a great blog post: Setting up your Canon 5D MKII that I'm using as a basis.
First off, I downloaded the Technicolor Cinestyle profile. To save you some time, here's a direct link to the file: Cinestyle profile download. It's easy to install. Start the Canon EOS Utility, attach your camera with a USB cord and flip it on and click on Camera Settings: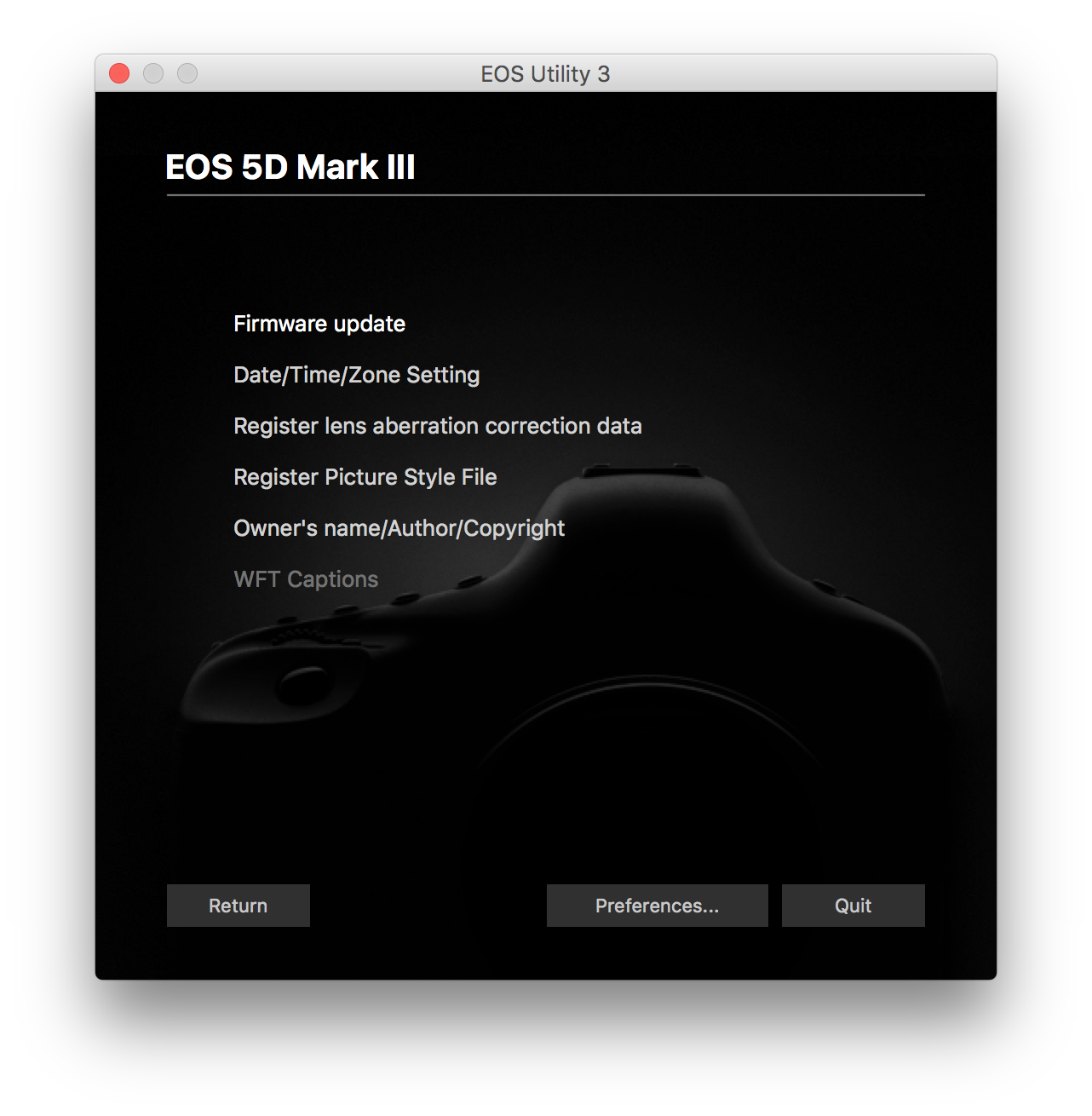 At first they weren't enabled for me, and it was because I had the camera in Video Mode. Flip it to Photo mode (the switch above the START/STOP button), and they become enabled. You can then select "Register Picture Style File" and upload the file to User Def 1 (or whatever default you want), and select it in the Picture Style menu.
So, now it is time to start playing with things… Shutter speed 50, 1080 24p shooting, with whatever ISO makes things stand out right (and in the right multiples of 160).
---
---
Oh, the Plug Bug! I have so much time and energy spent on this car, and it continues to this day.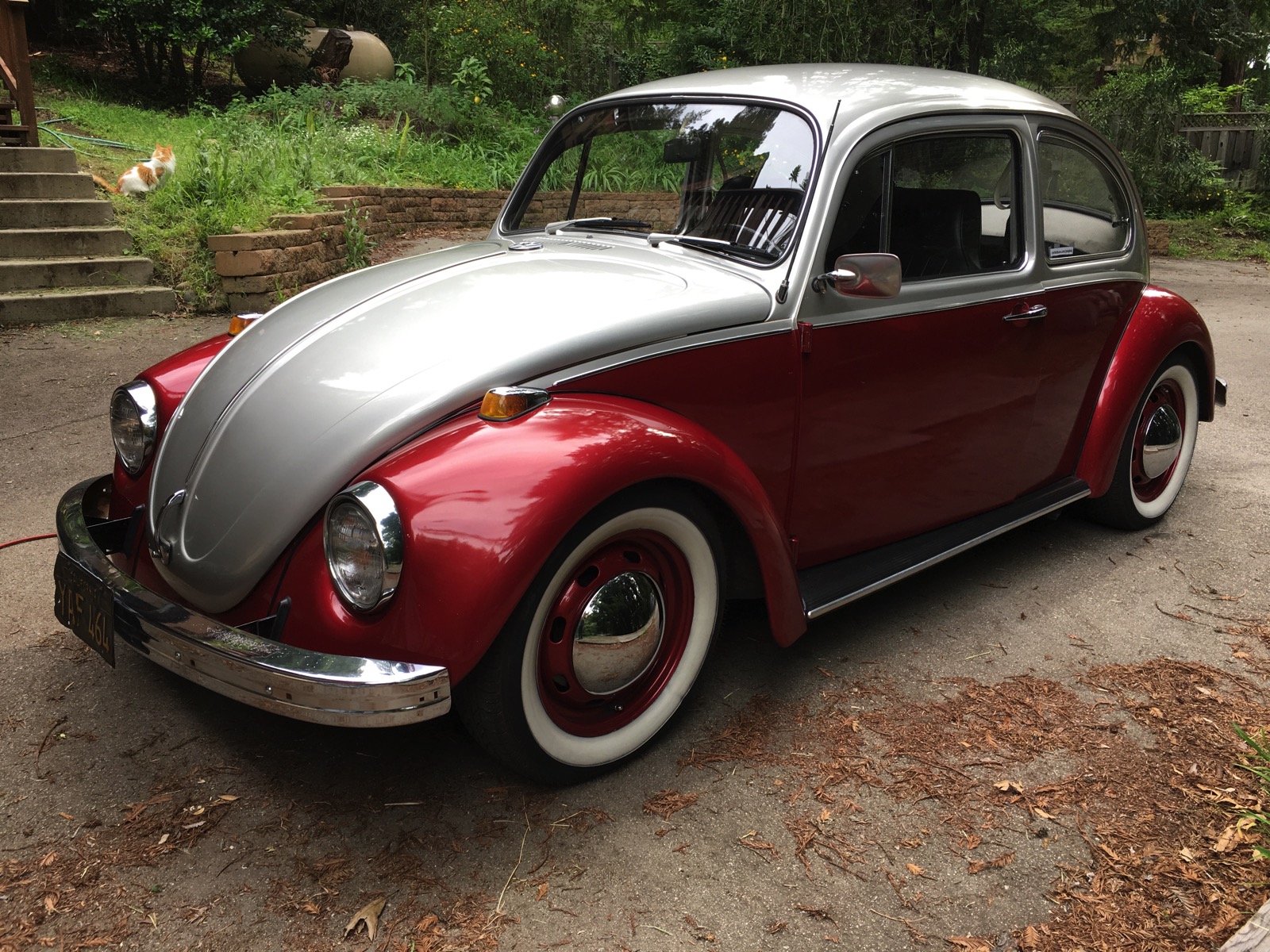 In the past month, the bugs transmission has been in and out three times. This is a time consuming task; it takes me about ¾ of a day to do a transmission swap.
I've been hearing a bad noise in the rear of the car, and I assumed it was the transmission after having so many issues with my rebuilt tranny. Here's that setup coming out: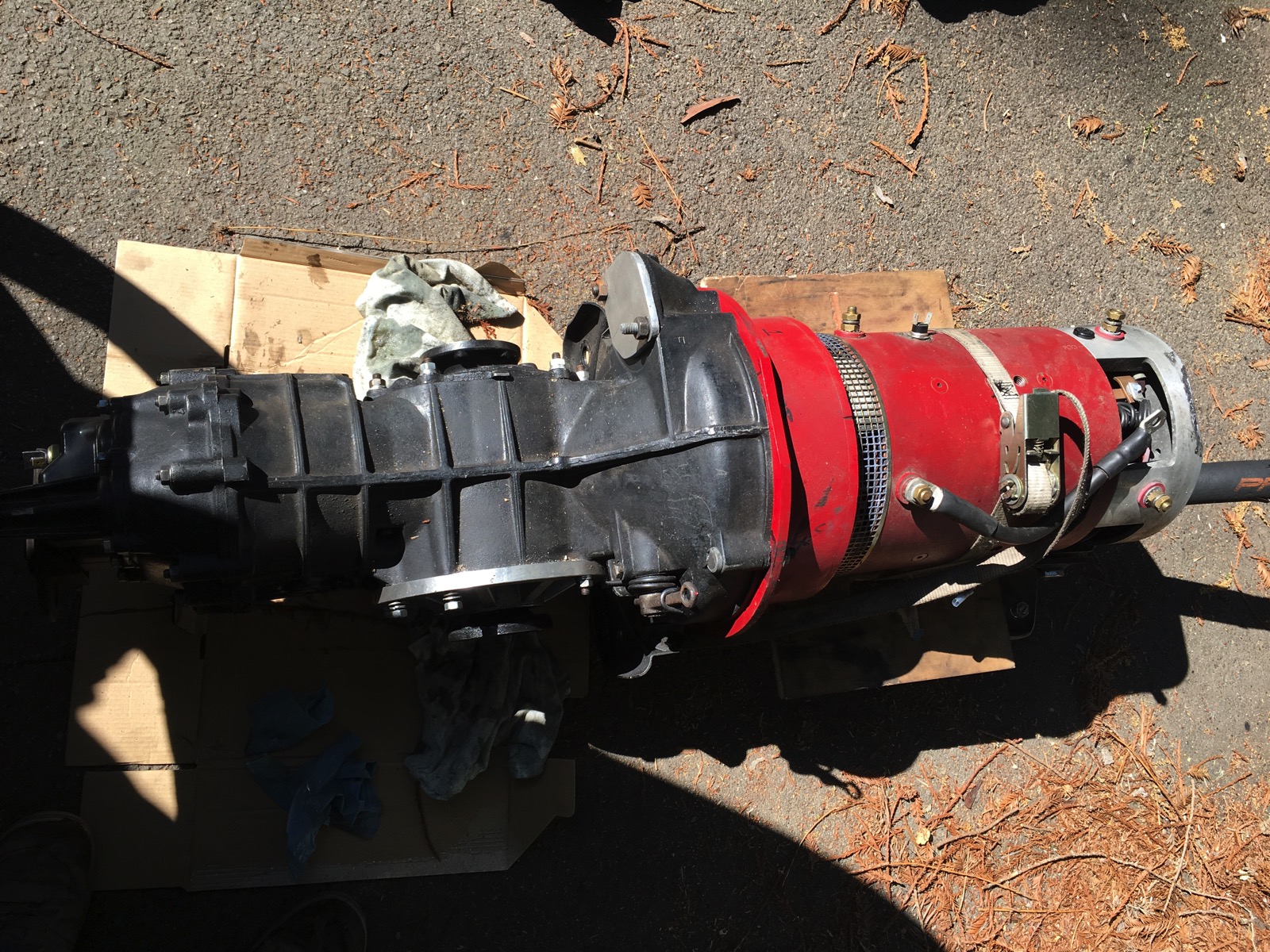 So, I was unsure what to do, and put back in my old transmission. It made a horrible worse noise, and definitely needs some rebuilding. I didn't drive more than a few feet before I knew it was just bad. I'm pretty sure it is the main bearings inside the transmission; the shaft moves up and down, whereas it doesn't on my other one.
So what to do. I was frustrated and out of ideas. I didn't want to buy a new transmission again, as I don't want to spend a lot more money on this car. But, I went to eBay and found a used transmission for $400. I offered them $250, and to my surprise they took it. It cost me an extra $100 to get it shipped from LA, but it seemed like a good idea.
So, I put in the eBay transmission. It still made the same noise! Ugg…at least I know it wasn't the transmission. And then this transmission definitely needs a rebuild; it pops out of fourth pretty consistently, which means it has a worn synchro. 
Out it came, and back in the "good" one: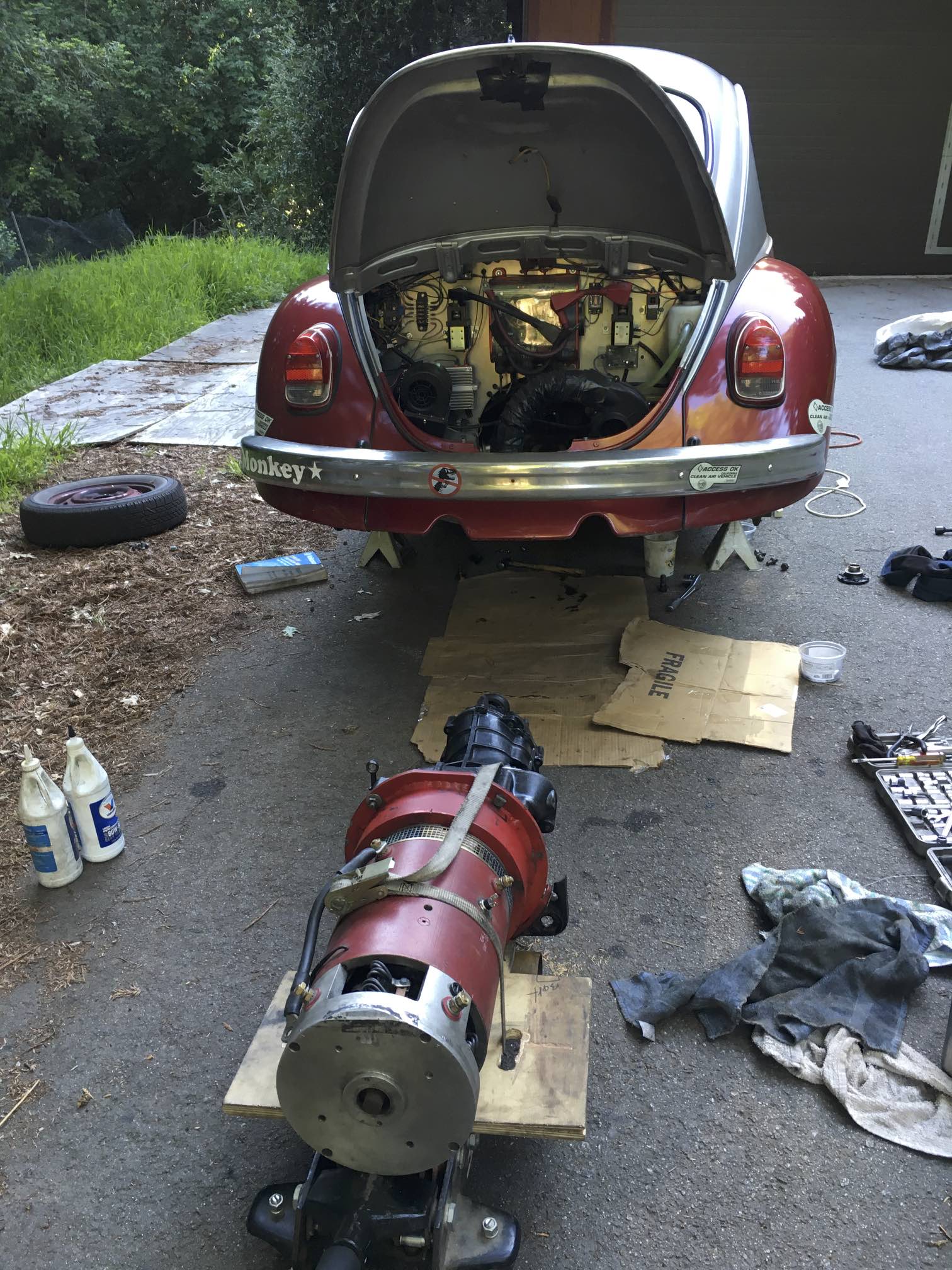 I had an idea that it might be the wheel bearing…and I tested the theory by grabbing the wheels and shaking it. The rear left rocked way more than it should have…so yeah, wheel bearing! I bought the inner/outer wheel bearings (and seals) and some new rear shocks. The rear end was just sitting on the bump stops and I think that was causing some noises (and it was..). I knew the shocks were dying, as the rear never used to be so low. The jack was much easier to get under the car at first, and now I had to squeeze it in on the edge. So coil overs would help with the weight: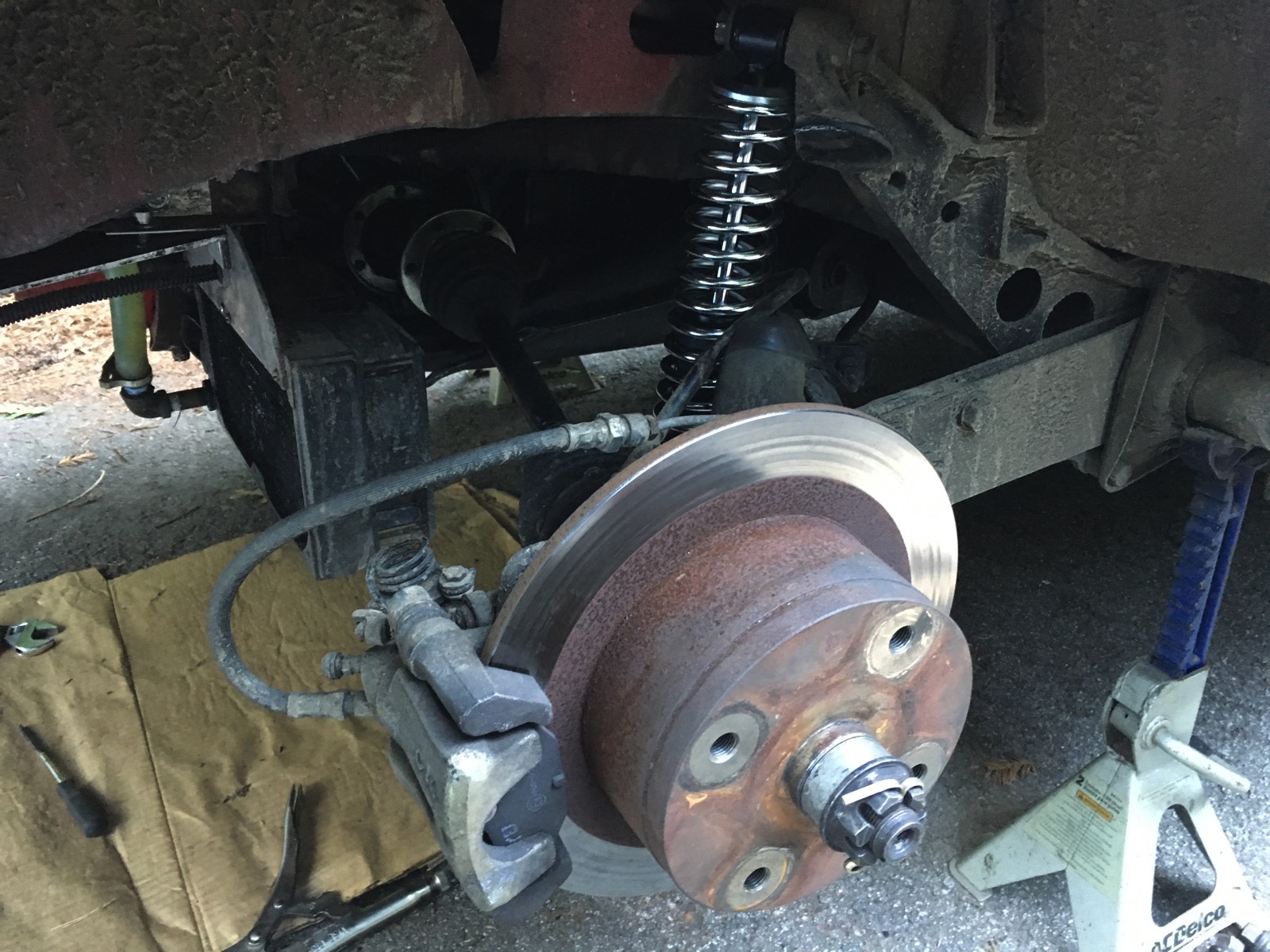 The shocks helped drastically with the feel and ride of the car. It removed a lot of bumping noises when I would go over rough roads…which is every day, as my driveway is pretty rough.
I put in the new bearings, and the "transmission" noise was then gone! But it came right back the next day. Apparently the main lug nut worked its way loose. That brings me to right now…I tightened it and I'll see how it goes tomorrow.
While I was at it, I also popped off the front brakes and re-greased the back of the pads. They have been squeaking a bit since I last replaced them.
---
---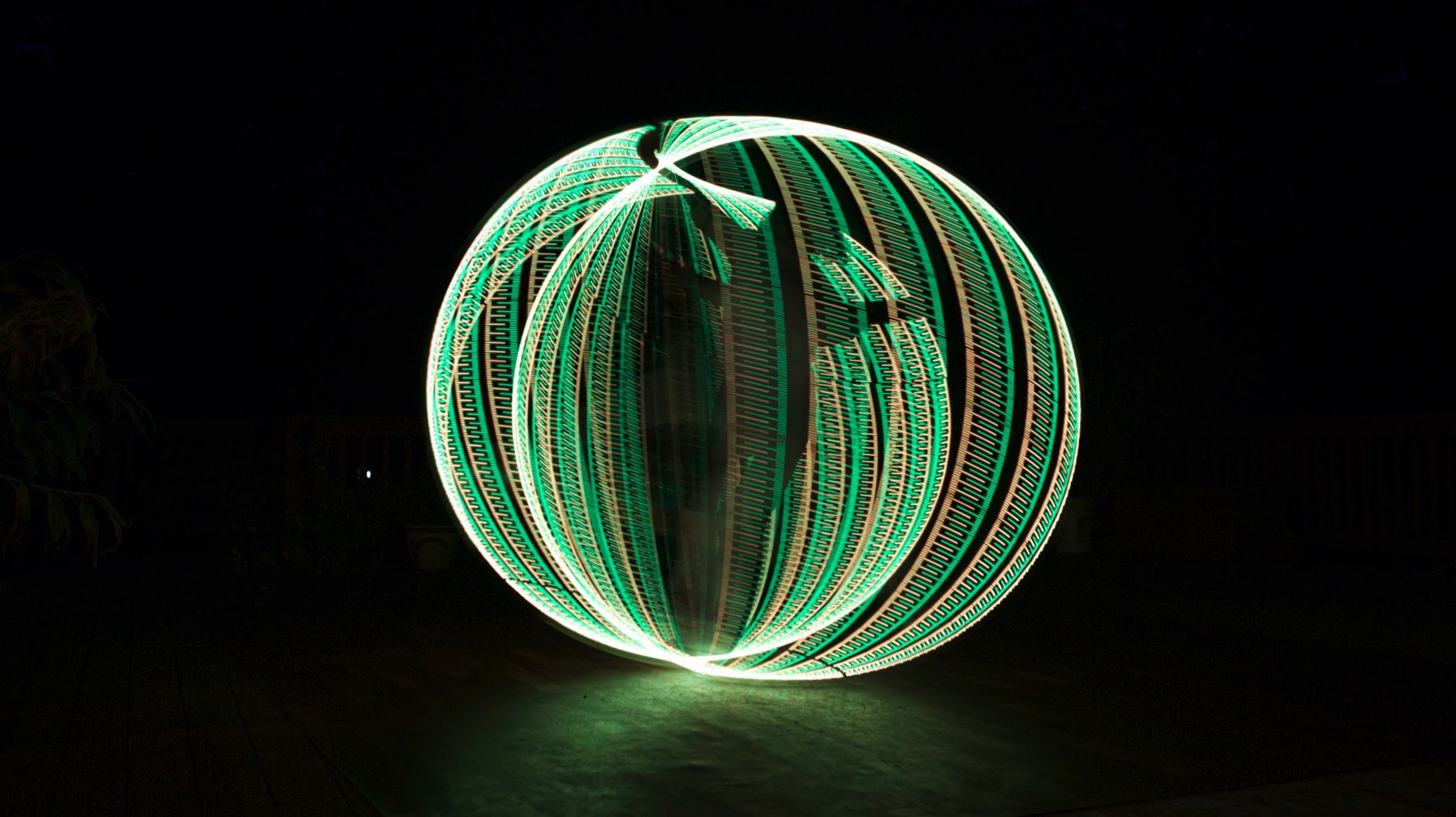 ---
---
Spinning cyr wheel with my buddy mario.
0.4s exposure, f/2.8, ISO 100, and a light focused on me: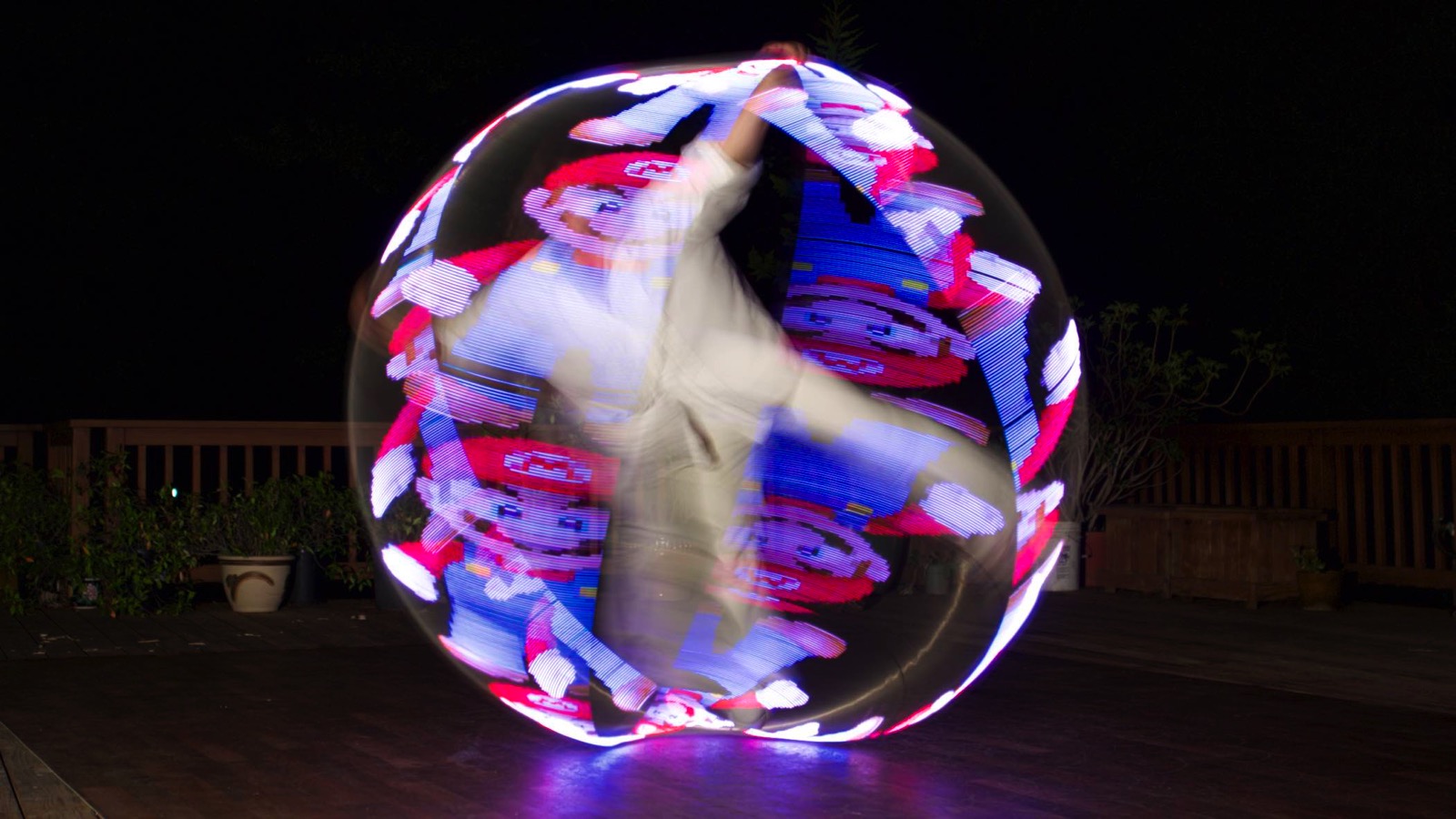 1/8s exposure, f/2.8 ISO100: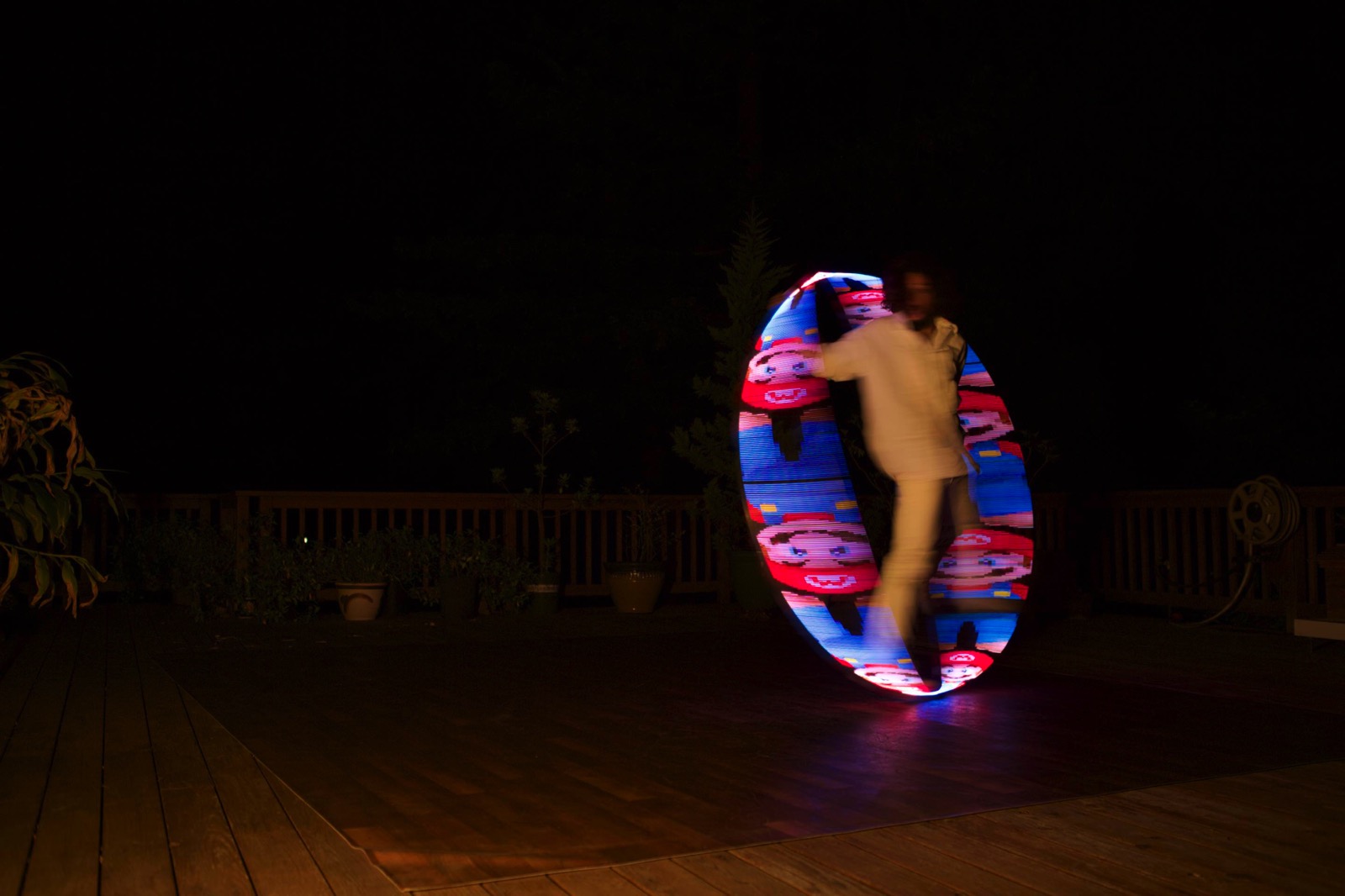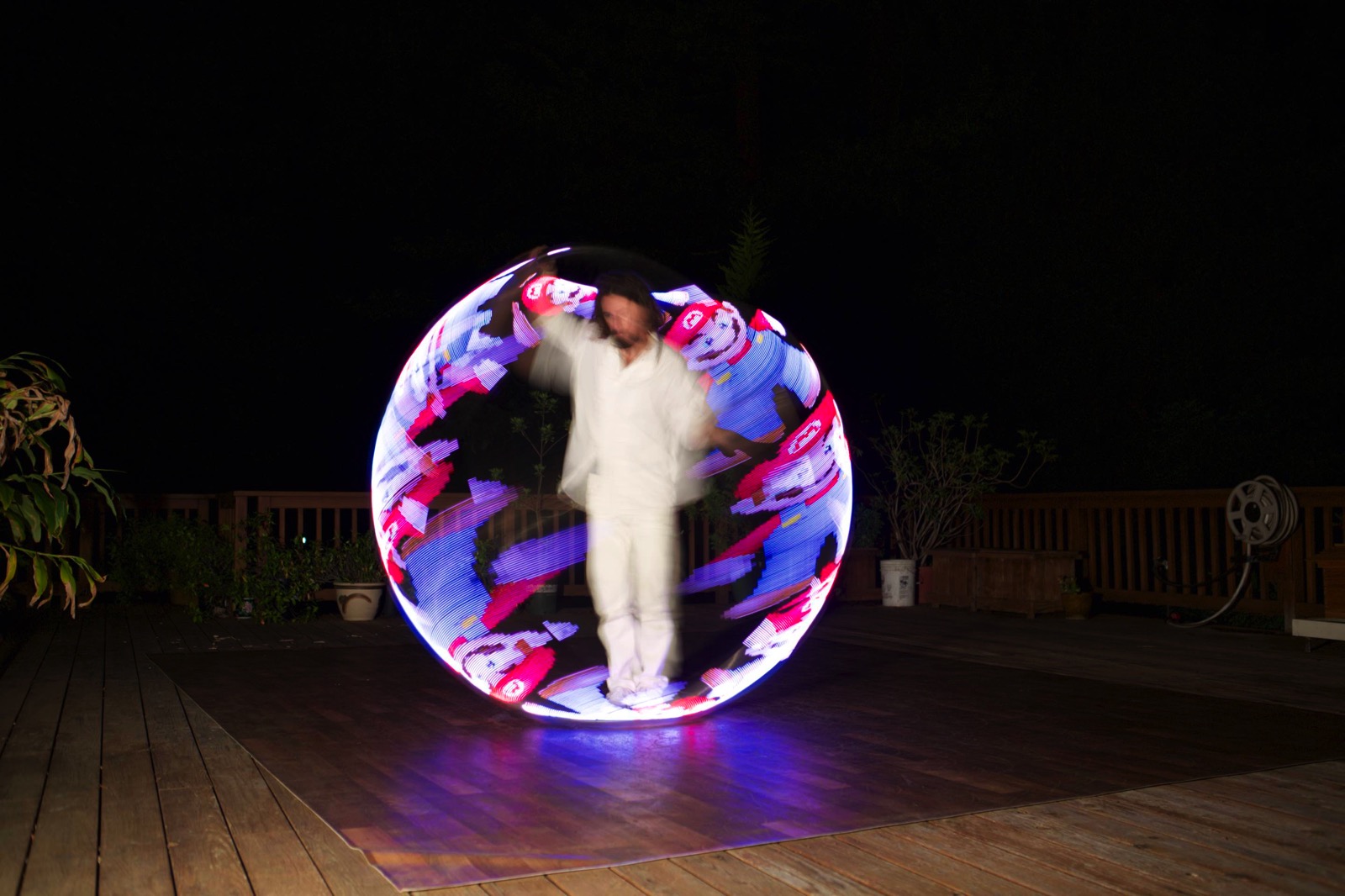 ---
---
Some more experimental pictures I took tonight with my new LED cyr wheel (version three!):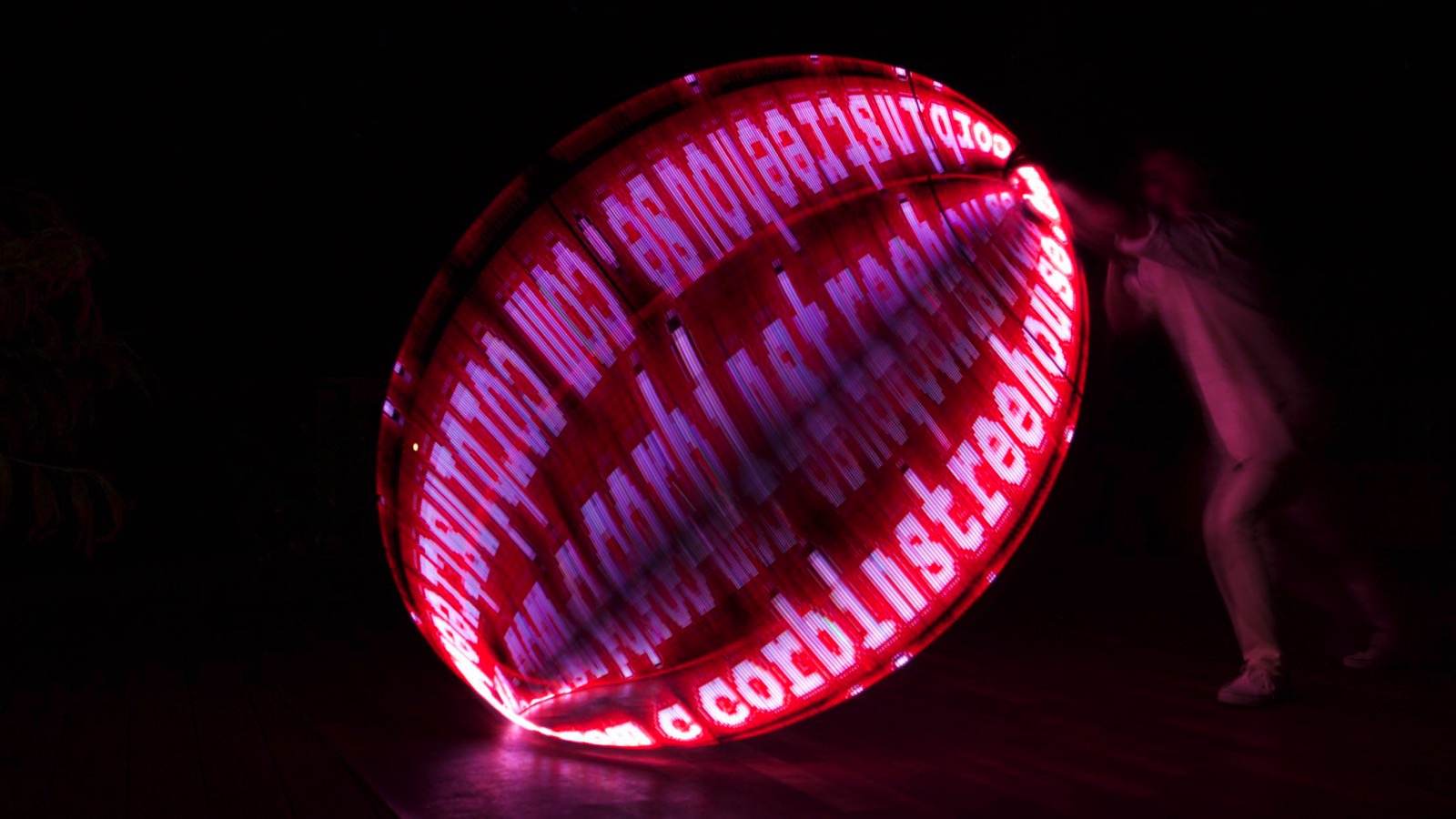 Original source image that I'm playing on the wheel:

The wheel has 806 pixels on each side, and the bitmap is 300 pixels wide, which is less than half the width of the wheel. Now I realize I need to keep the image width way less than this to be able to read text really well.
The next one is quite simple, and I just think it is funny!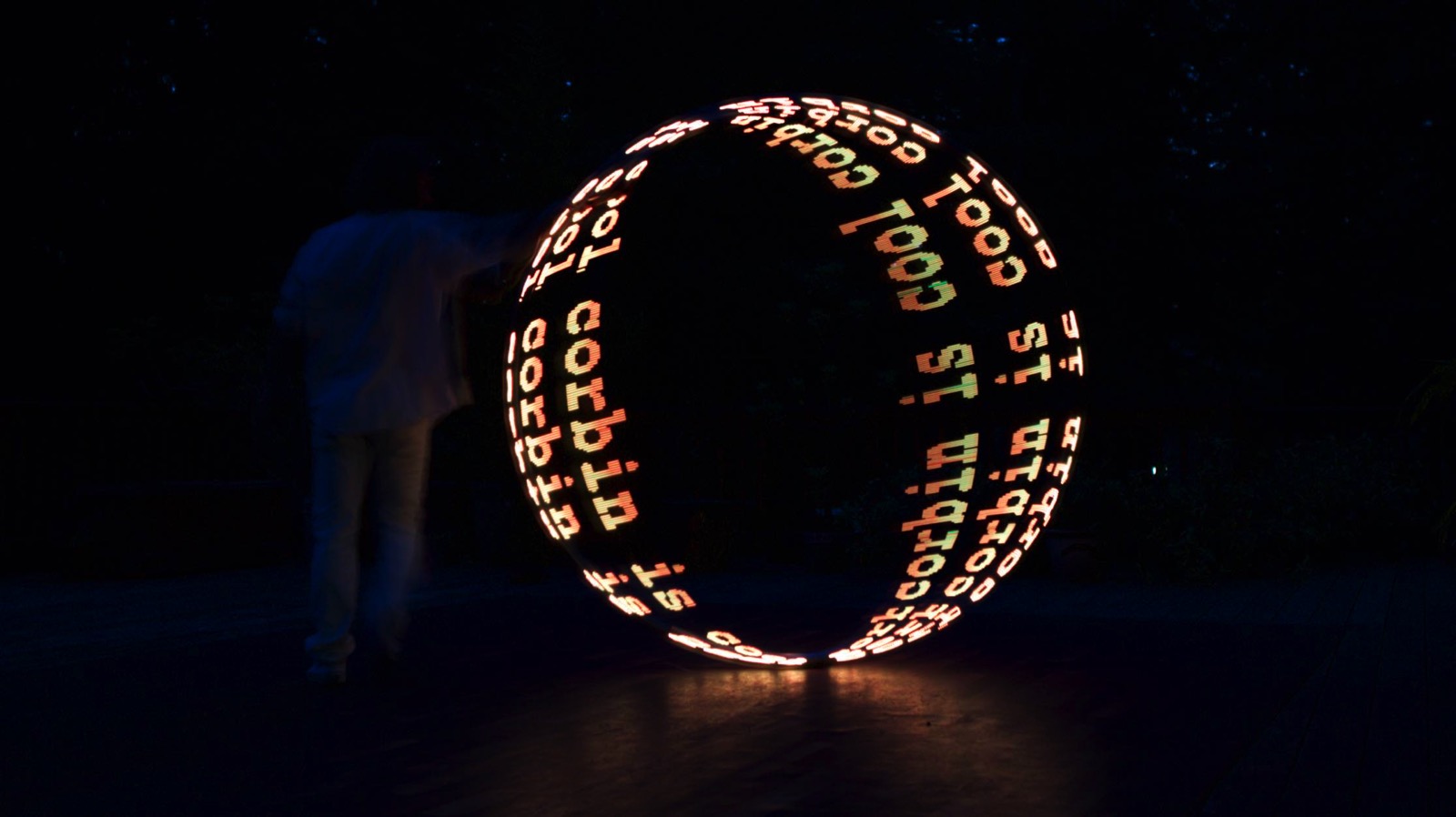 Source image:

 I was curious about more detailed images. They are hard to see in person, but can be captured in photography: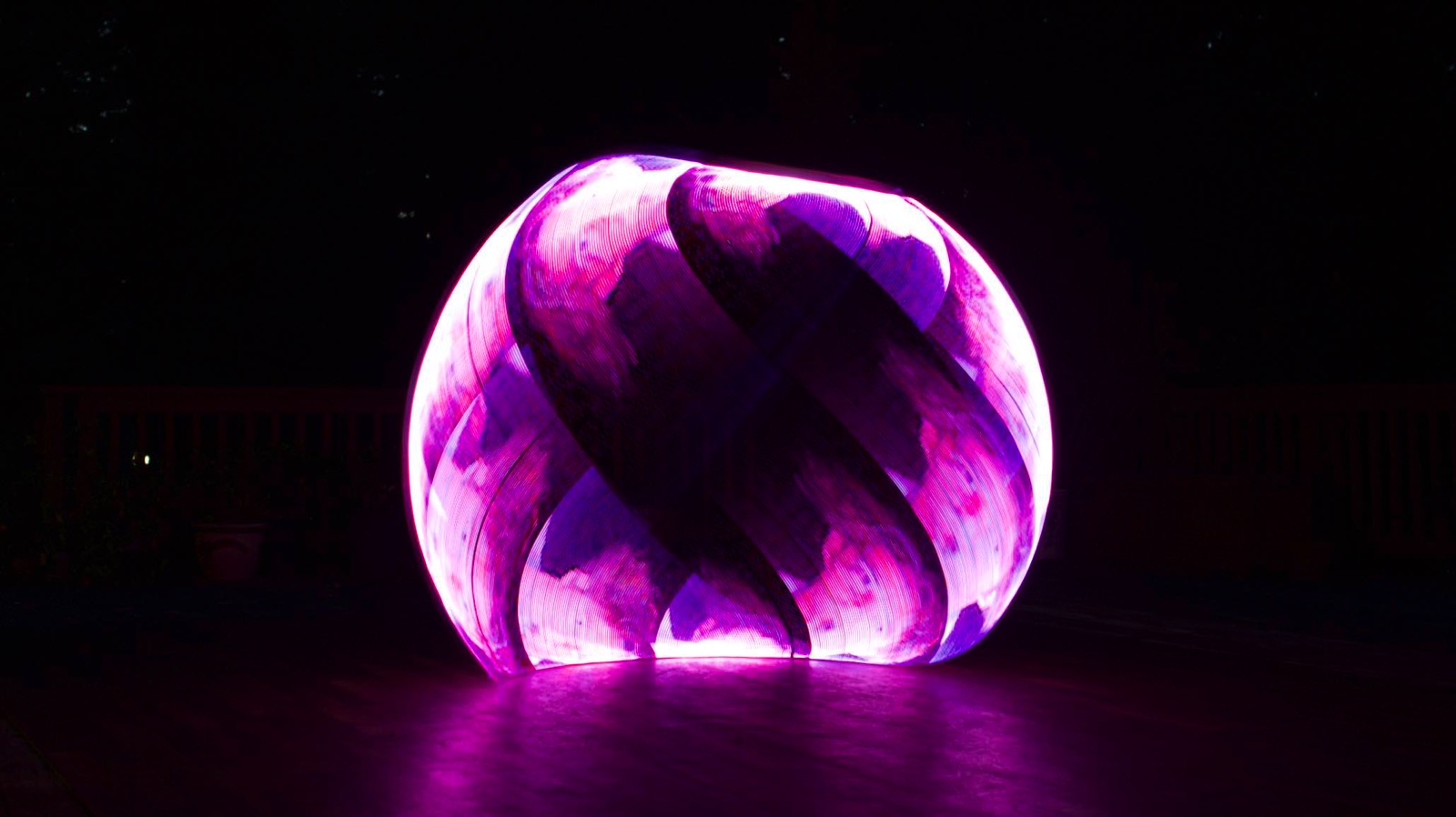 That's me!

---
---
---
---
---
---
Some improvements to the LED cyr wheel app! I am working on adding time codes to my timeline so I can more easily see the scale of things. Next will be at timeline marker, and then I need to figure out how to read some music formats and display the scale.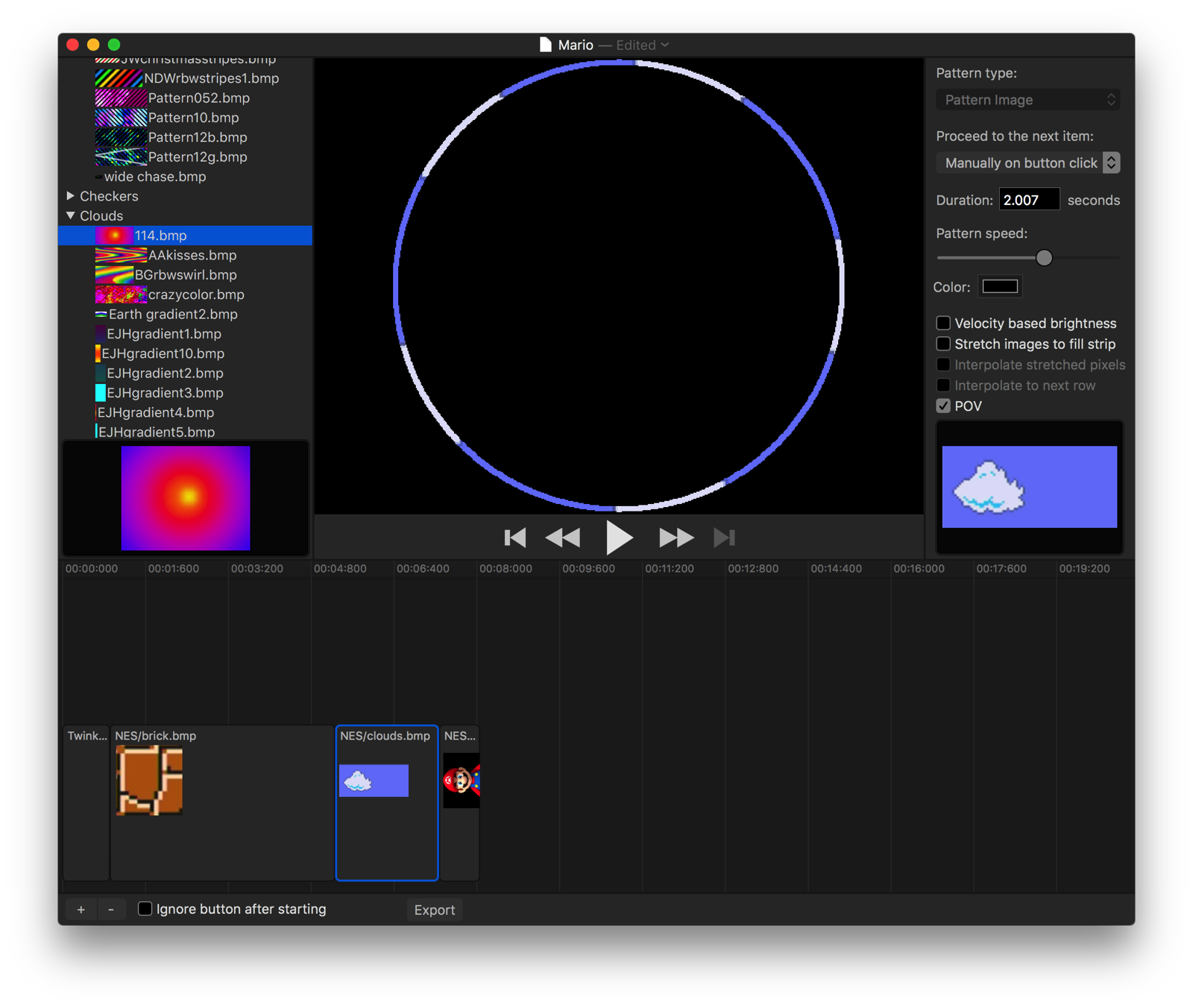 ---
---
The LED Cyr Wheel v3 is alive! A few initial pictures that I took with the help of my friend Mark from down the road. I need to do some more work on the wheel, as the voltage regulator is dying.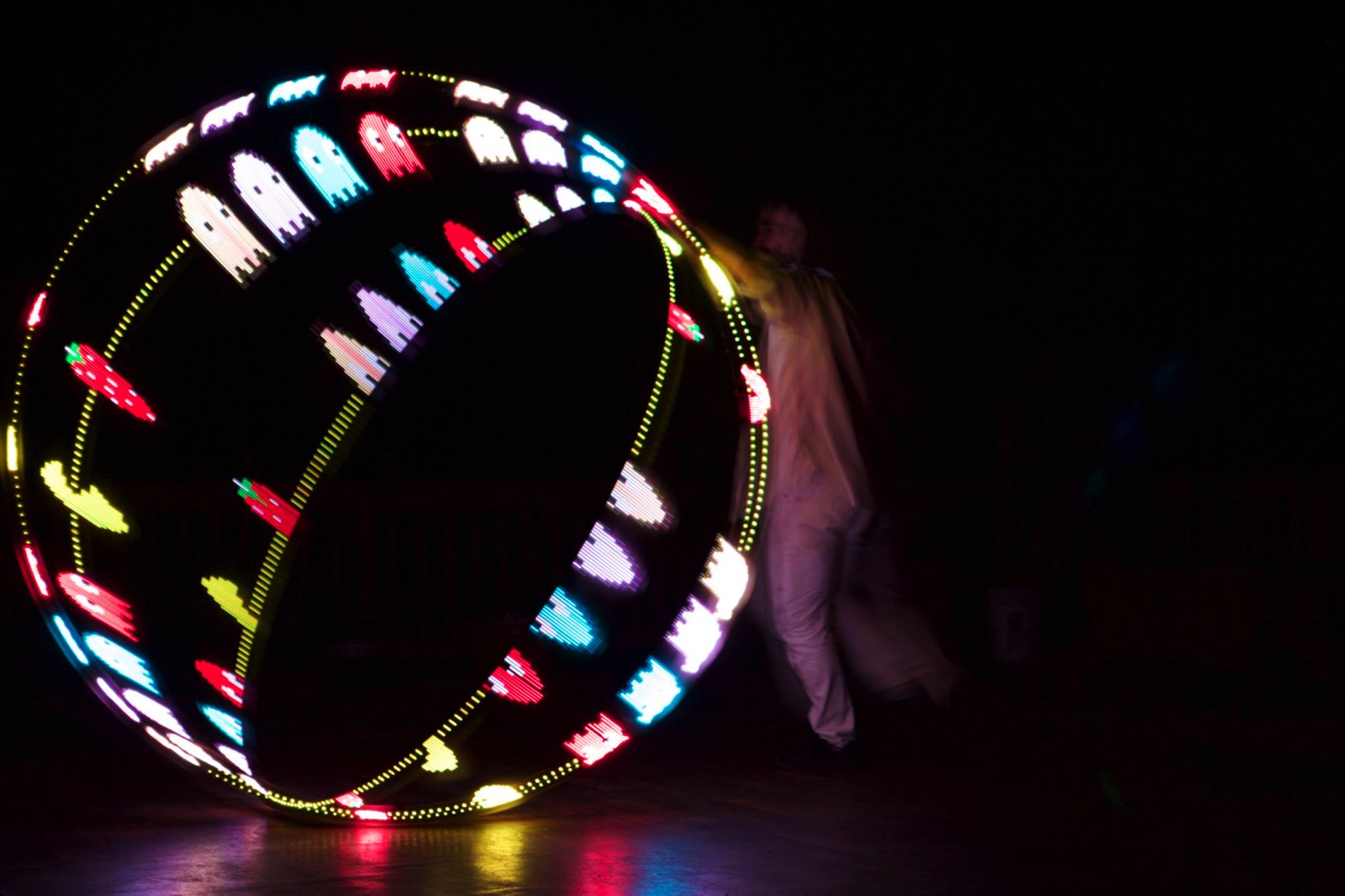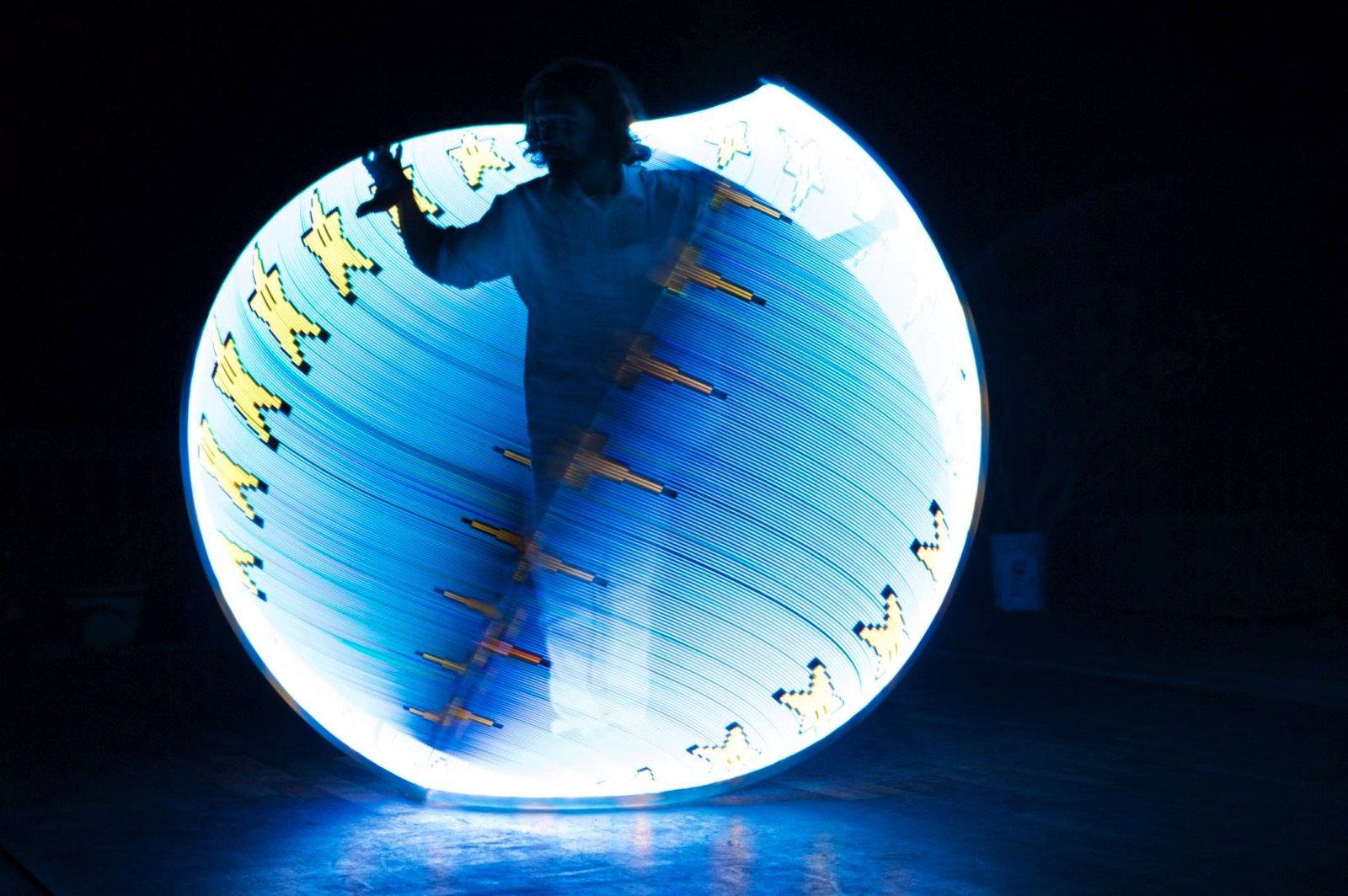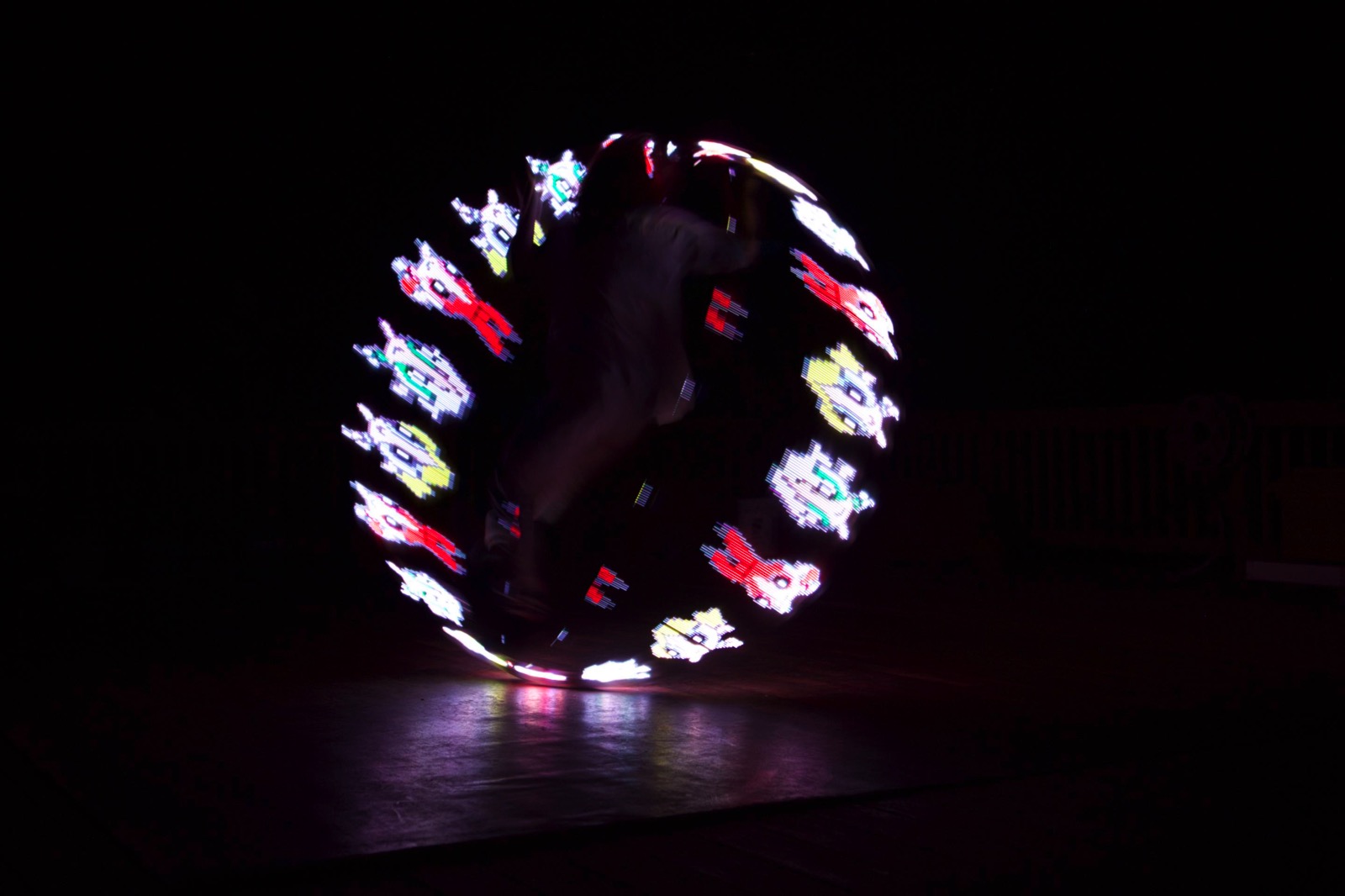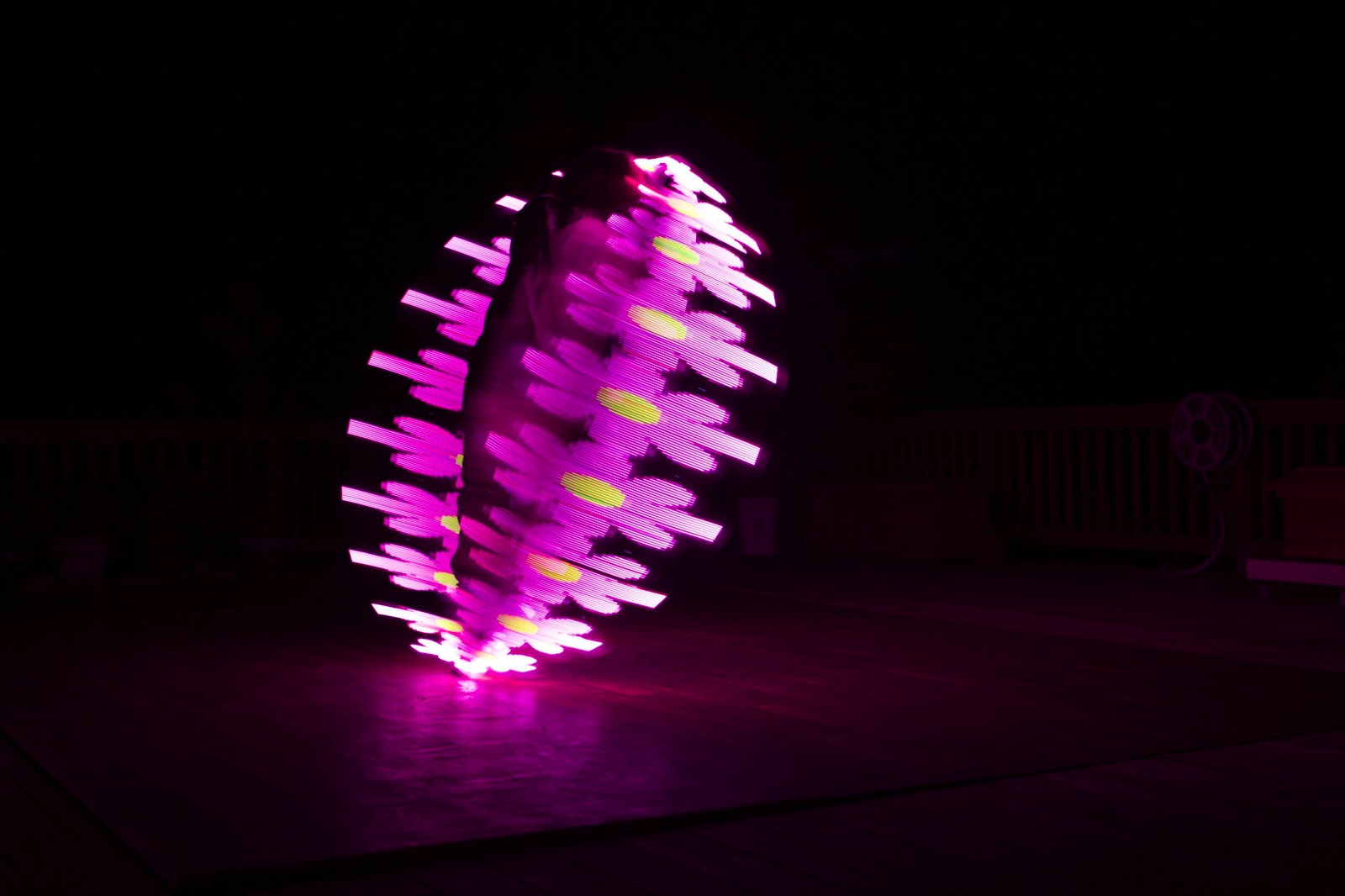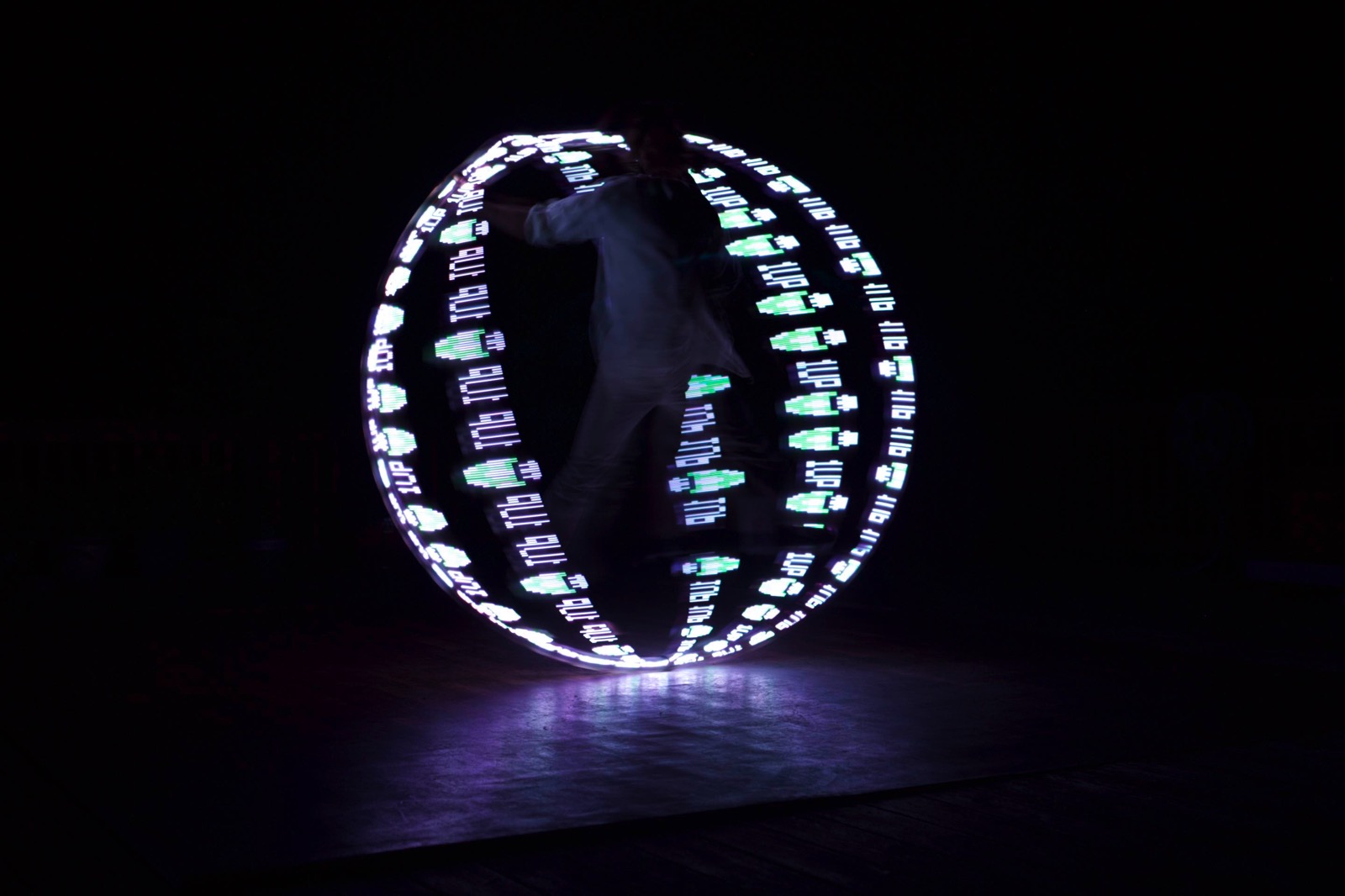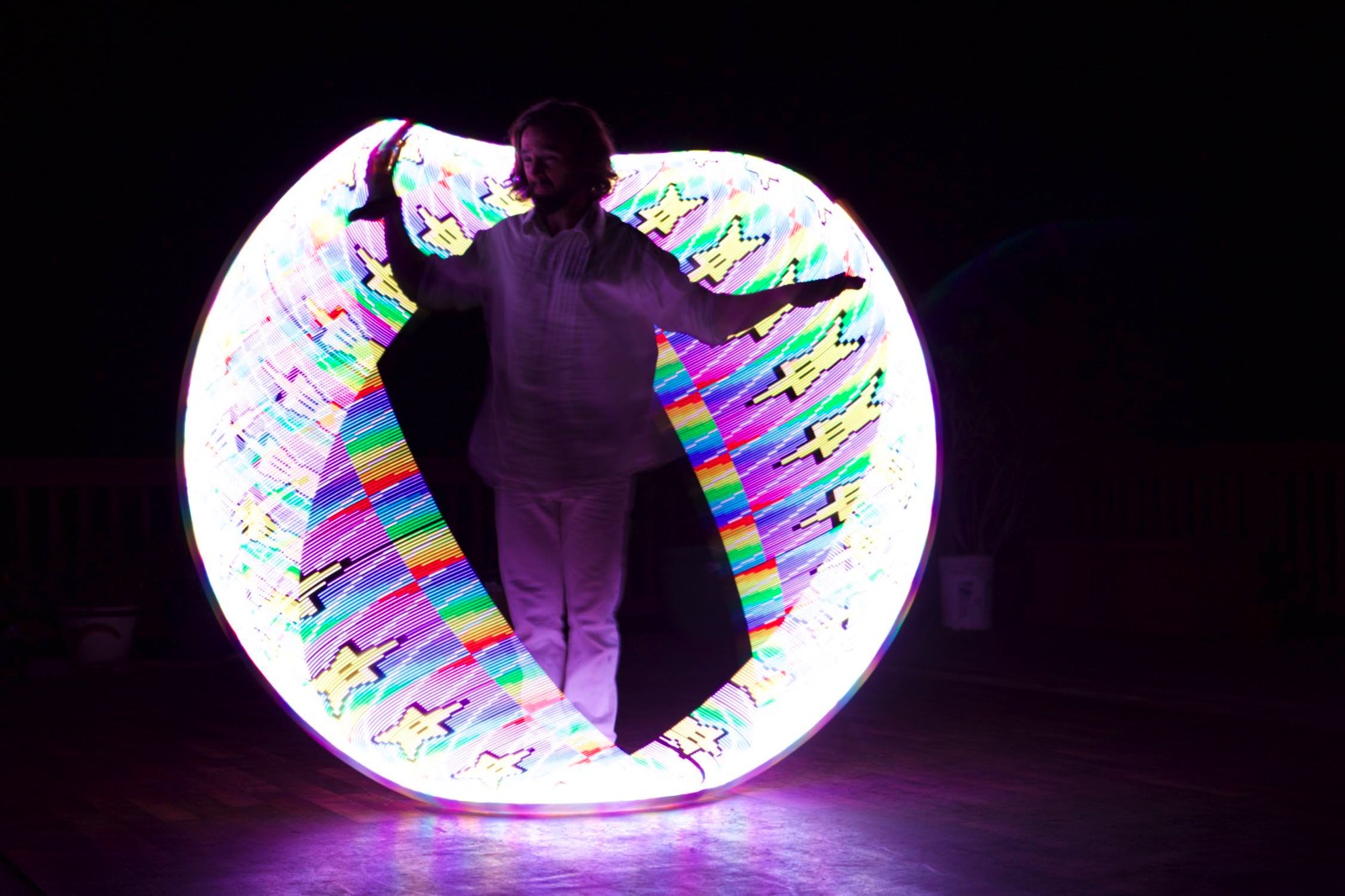 ---
---
I finally edited some footage I have of me rolling my LED cyr wheel. Here it is!
---