---
Some windows in Portovenre, Italy. The first of two. The framing is cool.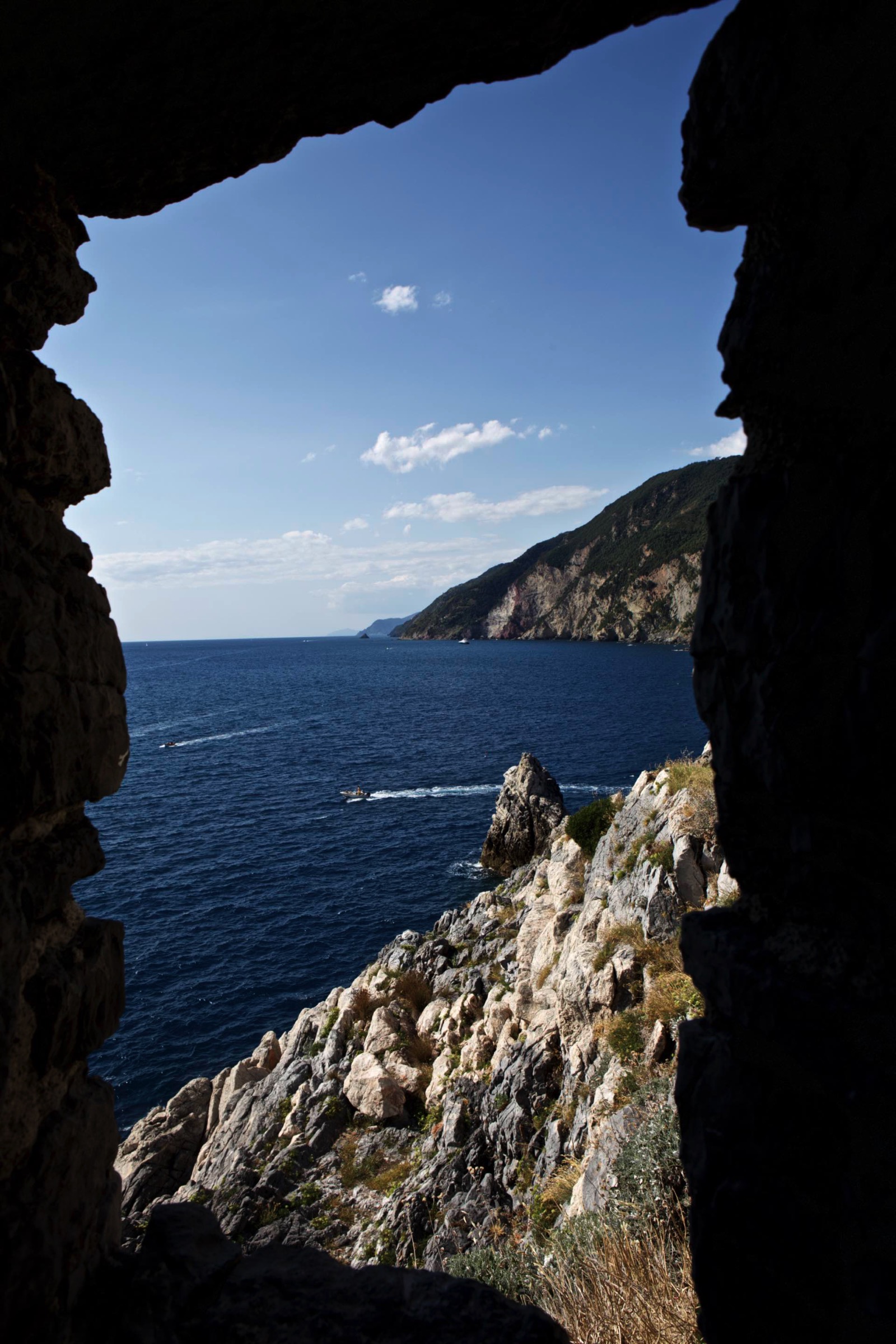 ---
---
When people think of Cinque Terre they frequently get an image of the town Manarola. I'd like to cleanup the lens flare in the pictures below, especially the second. The day had few clouds, so the contrast isn't as striking as I'd like. The hike to here was lots of fun, and quite challenging.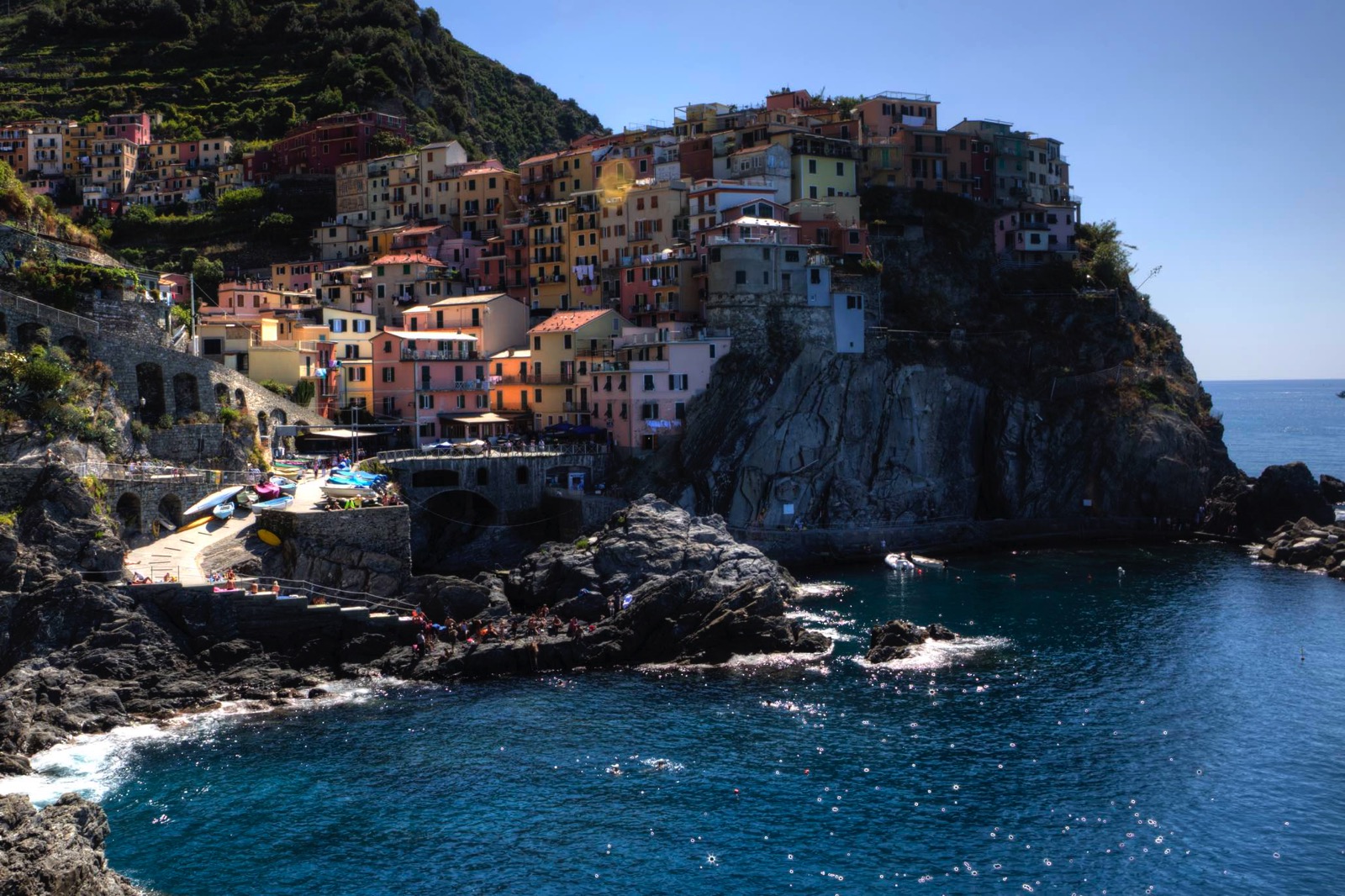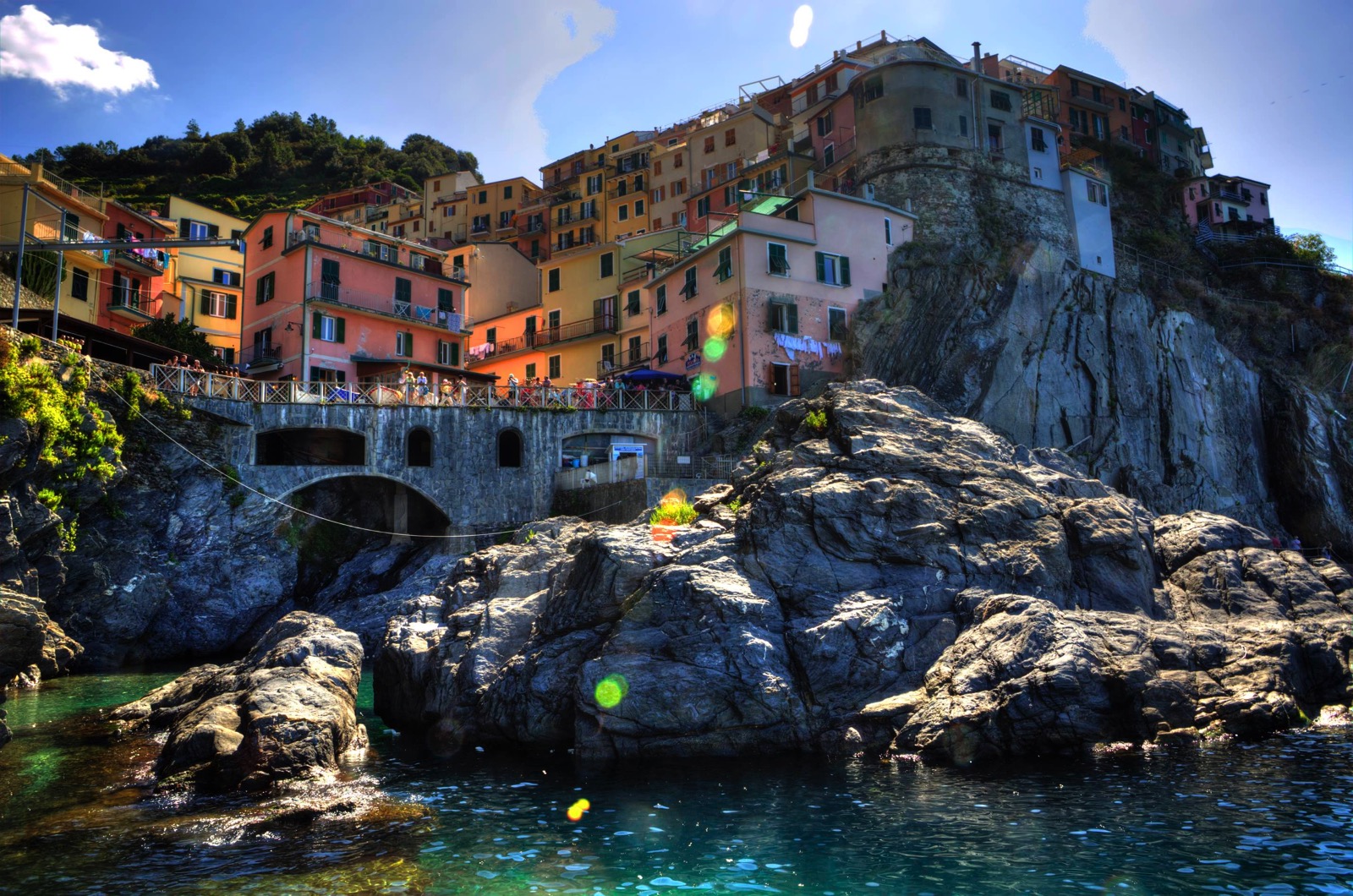 ---
---
 A view of Vernazza, in Cinque Terre Italy. This isn't an HDR; it is a single RAW file that I manipulated a bit to make it look more vibrant and pleasing. I enjoy how the town is jetting out to the center of the photo, but also like the flag that sort of takes your eye away from the background. There is some slight lens flare around the castle on the peninsula that I need to clean up.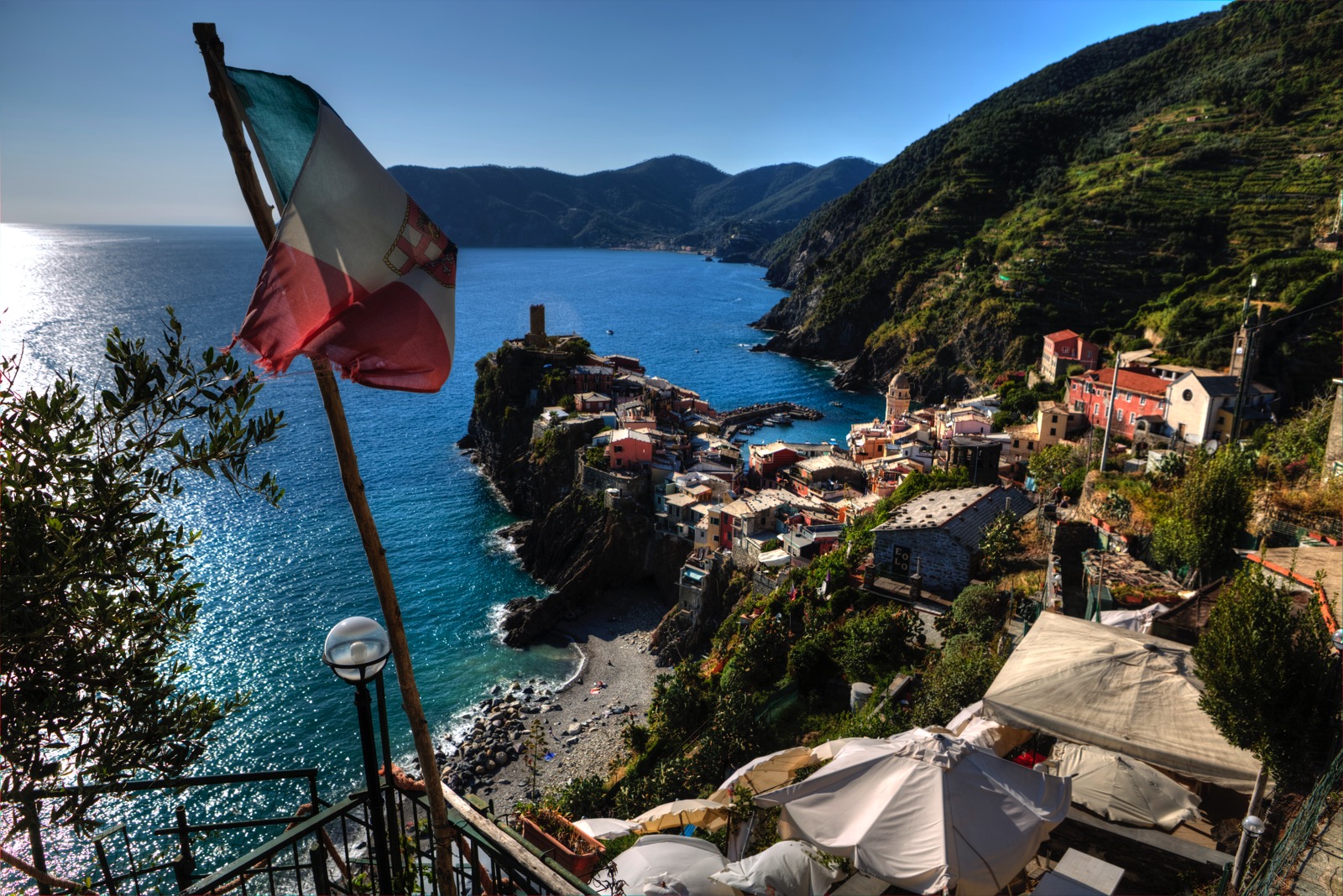 ---
---
Here are a set of boats in Portovenere, Italy. A wonderful town that wasn't as touristy as Cinque Terre, and not as bustling as the much larger La Spezia. We had taken a train from Camogli to La Spezia and then a boat over to Portovenre. While walking along I thought the boats would make a great picture; but the sun was too bright, and casting too many shadows over the town itself. An HDR can help pull out details from the shadows, but I decided to give it a blue overtone and make it feel more wispy.  The first picture is my favorite, and the others below are other experimentations.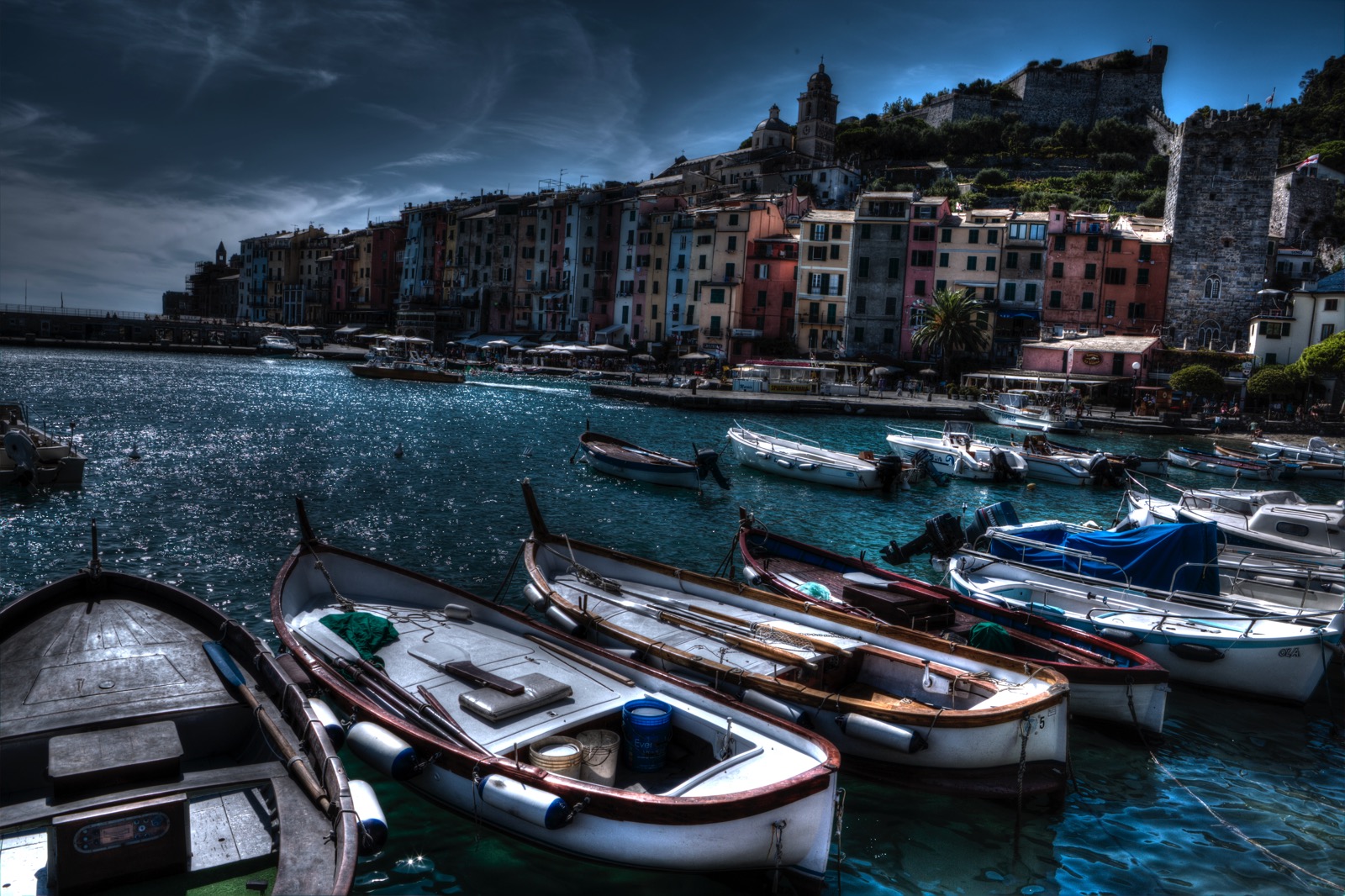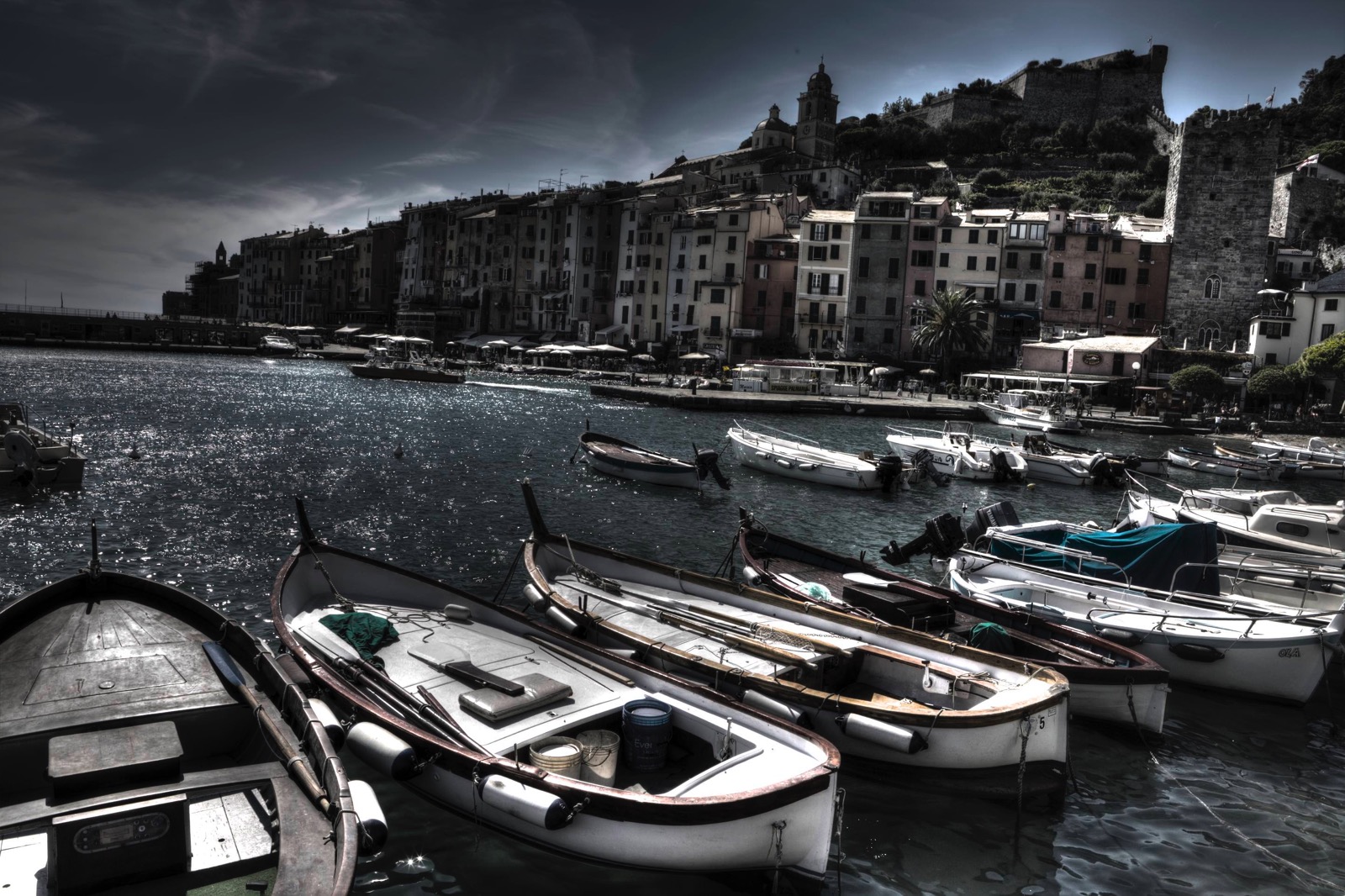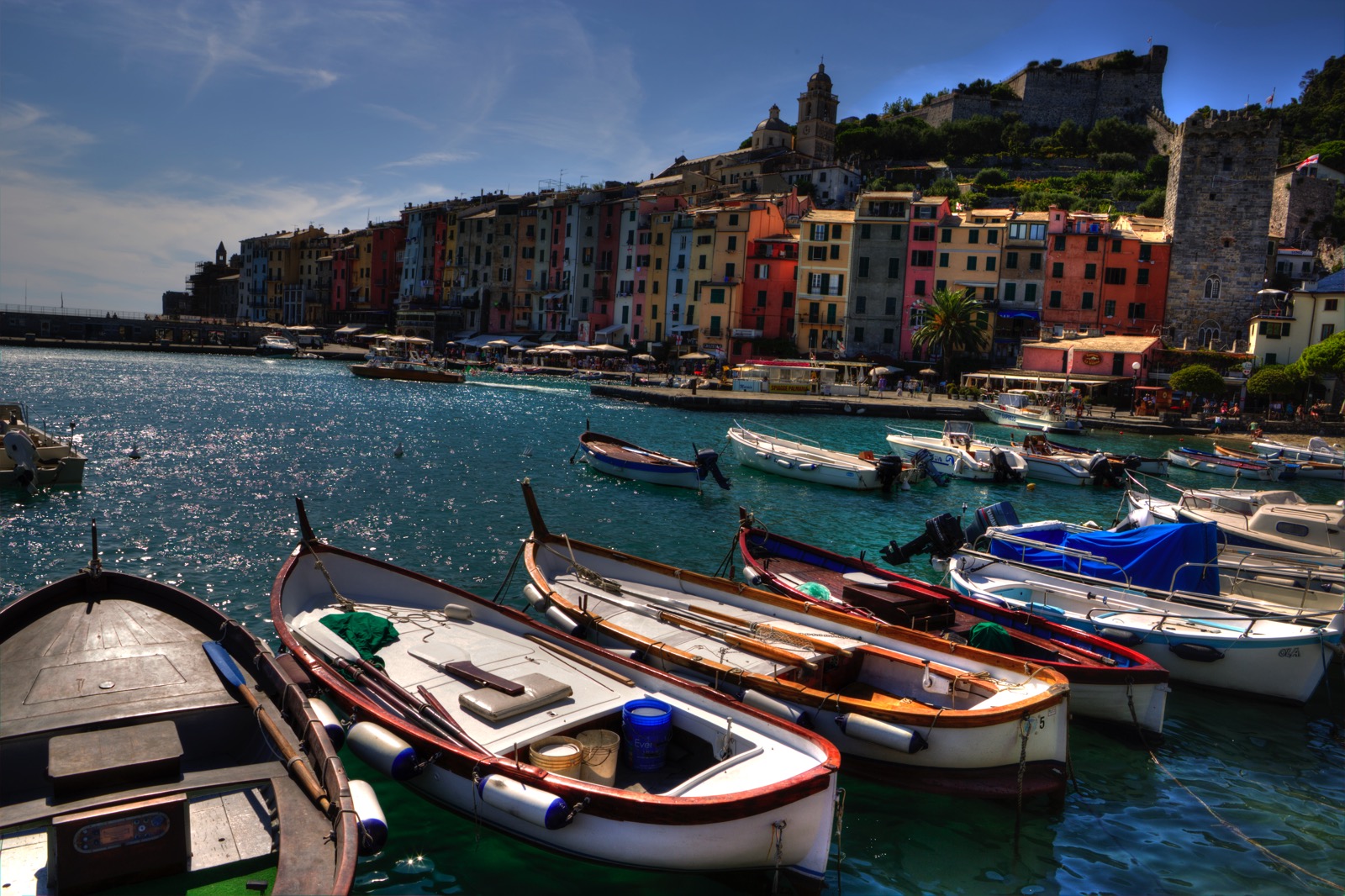 Finally, here is the original RAW file at 0 exposure bias; note how dark the buildings are: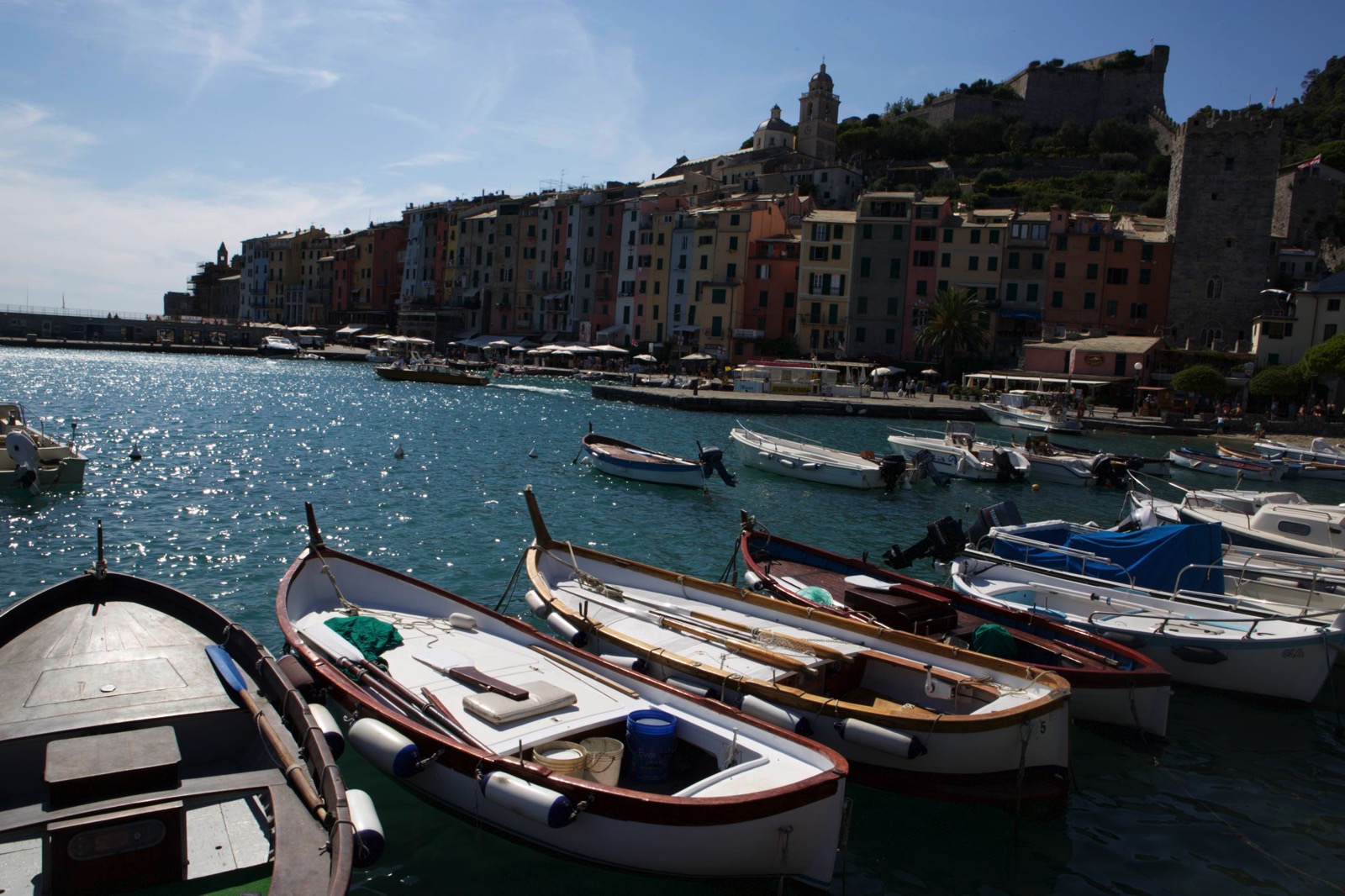 And here are all the epoxies shown:

---
---
I decided to go old-style with this boat photo from Manarola, Italy — one of the "Cinque Terre" towns on the Italian west coast.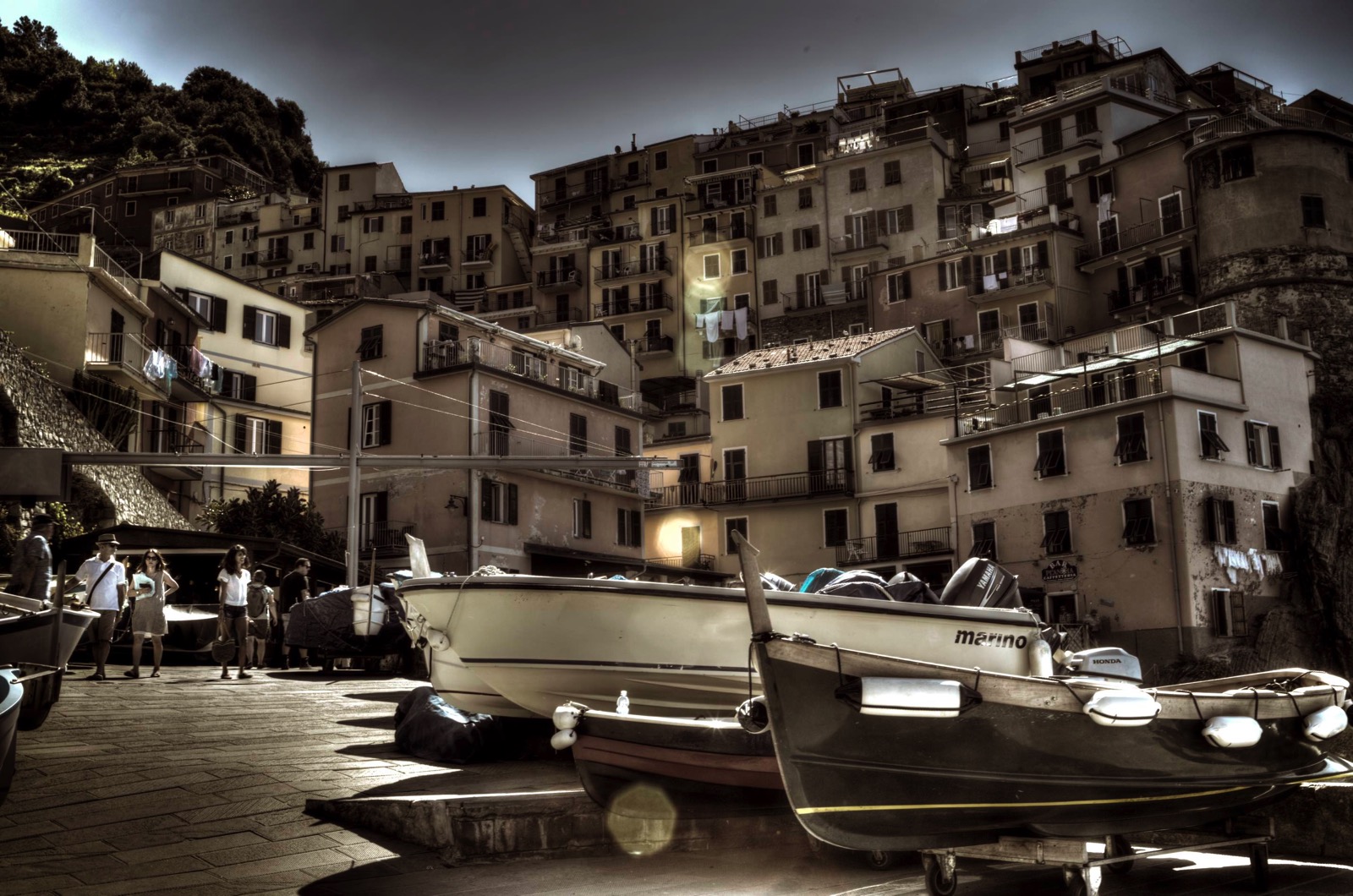 ---
---
The beaches in Camogli are small round rocks. I really enjoy them more than sandy beaches. I hate how sand gets everywhere. It gets in your shoes, your shorts, your hair and just feels gritty. The small stones aren't as comfy to lay on, but I really enjoy not having to deal with sand.  In the first picture you can see some faux whale/dolphin animals that were made for an upcoming communication festival.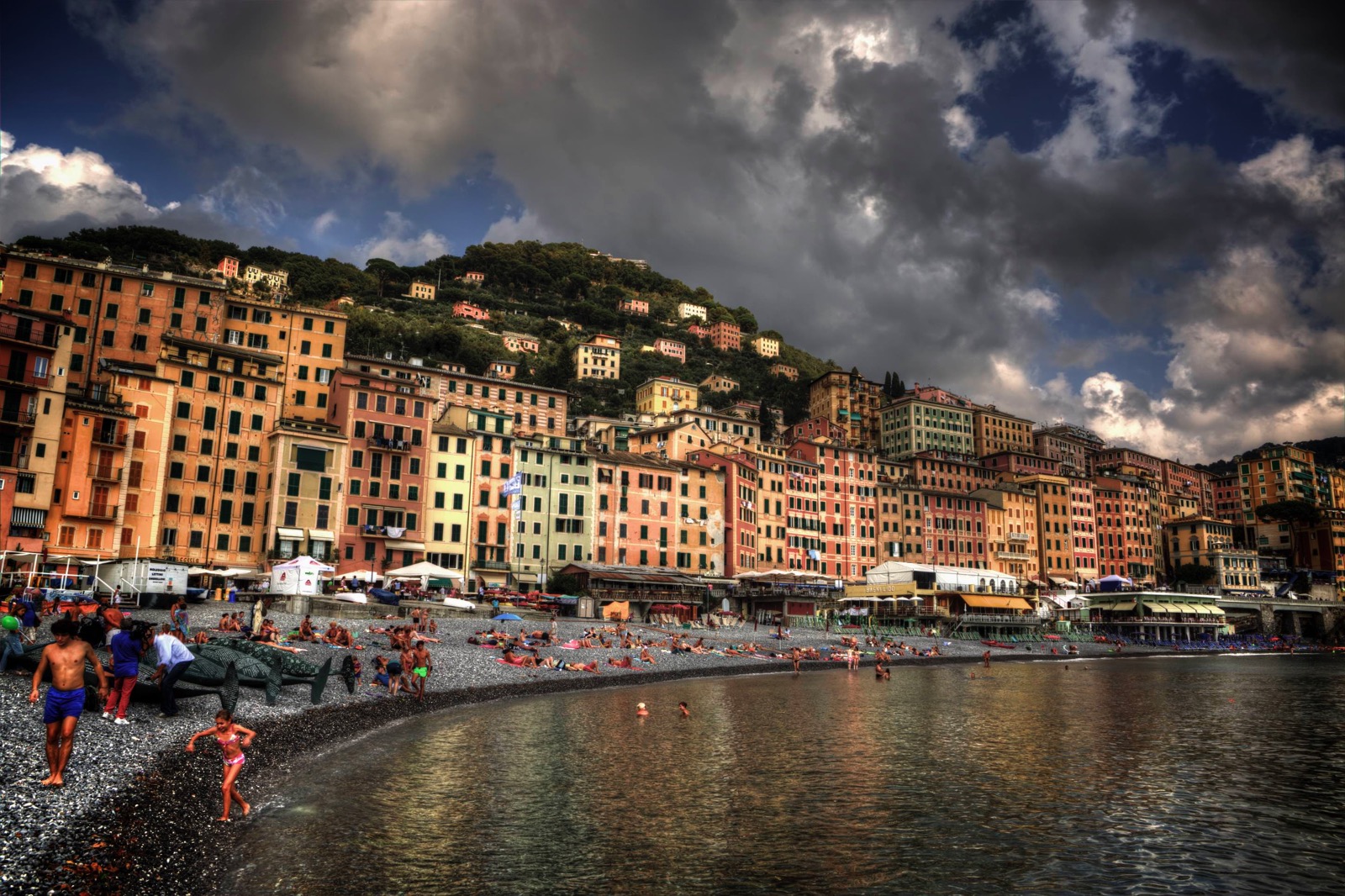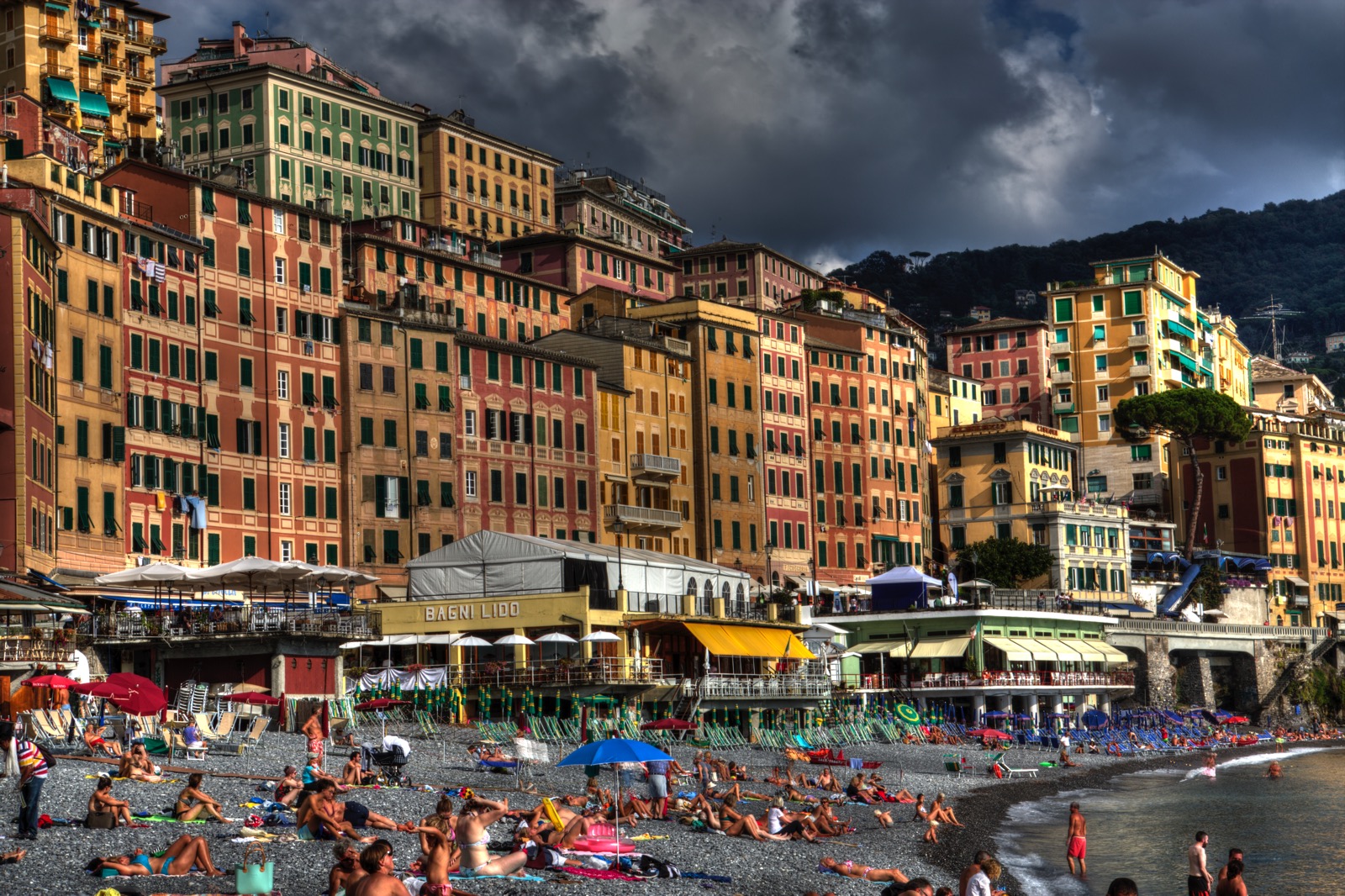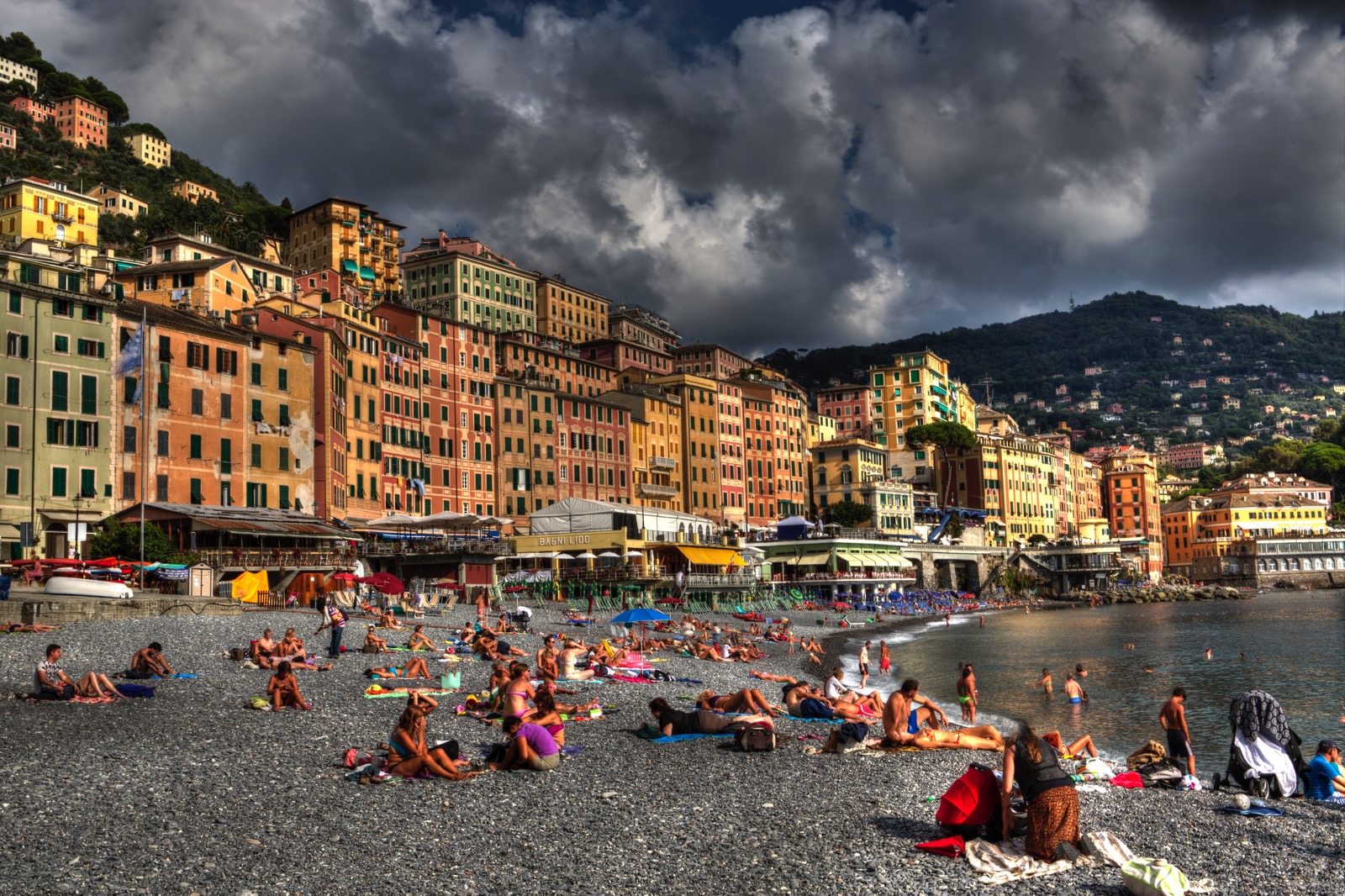 ---
---
I've been visiting Camogli quite a bit with Costanza, since her family has a history of vacationing in the small Italian seaside town. I captured quite a few pictures that I'm happy with, and here is the first of a series.
Camogli, as seen from the castle. I climbed up a dilapidated set of stairs that led to a long ago bricked over door, and took this hand-held HDR picture composed of 5 exposures.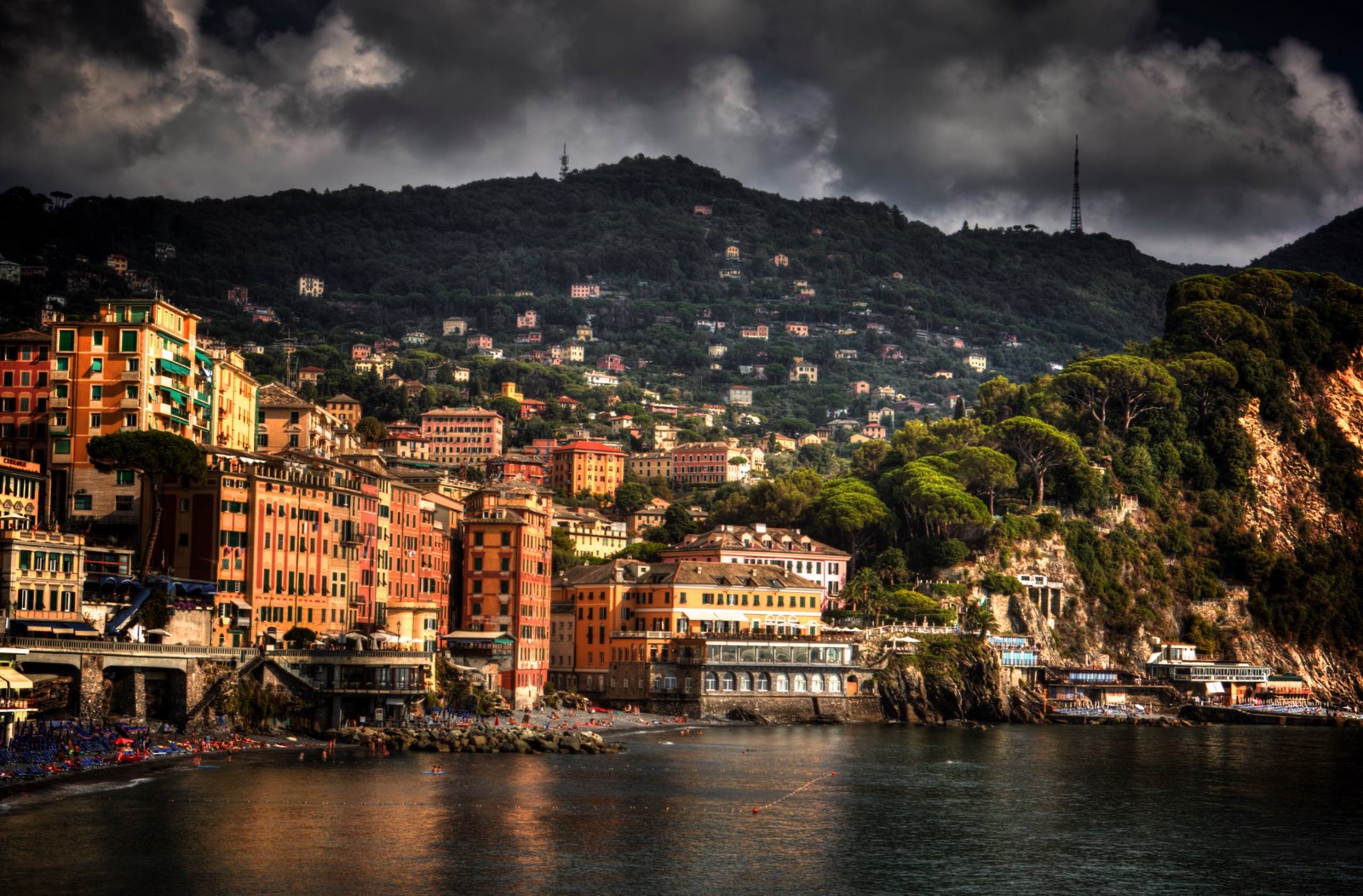 ---
---
My geared 36 unicycle was breaking spokes nearly every ride. I've rebuilt the wheel with the same spokes quite a few times over the years. I would have to rebuild it when the hub failed or had some problem that caused me to send it back to Switzerland. Or simply because I was learning how to build wheels myself, and didn't really know what I was doing (that was the first wheel build).
Here is a time lapse taken with my iPhone 6 of me lacing the wheel:
I also replaced the brake pads with a new organic pad set. They are a little tight, but brake pretty well! 694.3 miles on the cycle meter (mainly a note to myself on when I did this).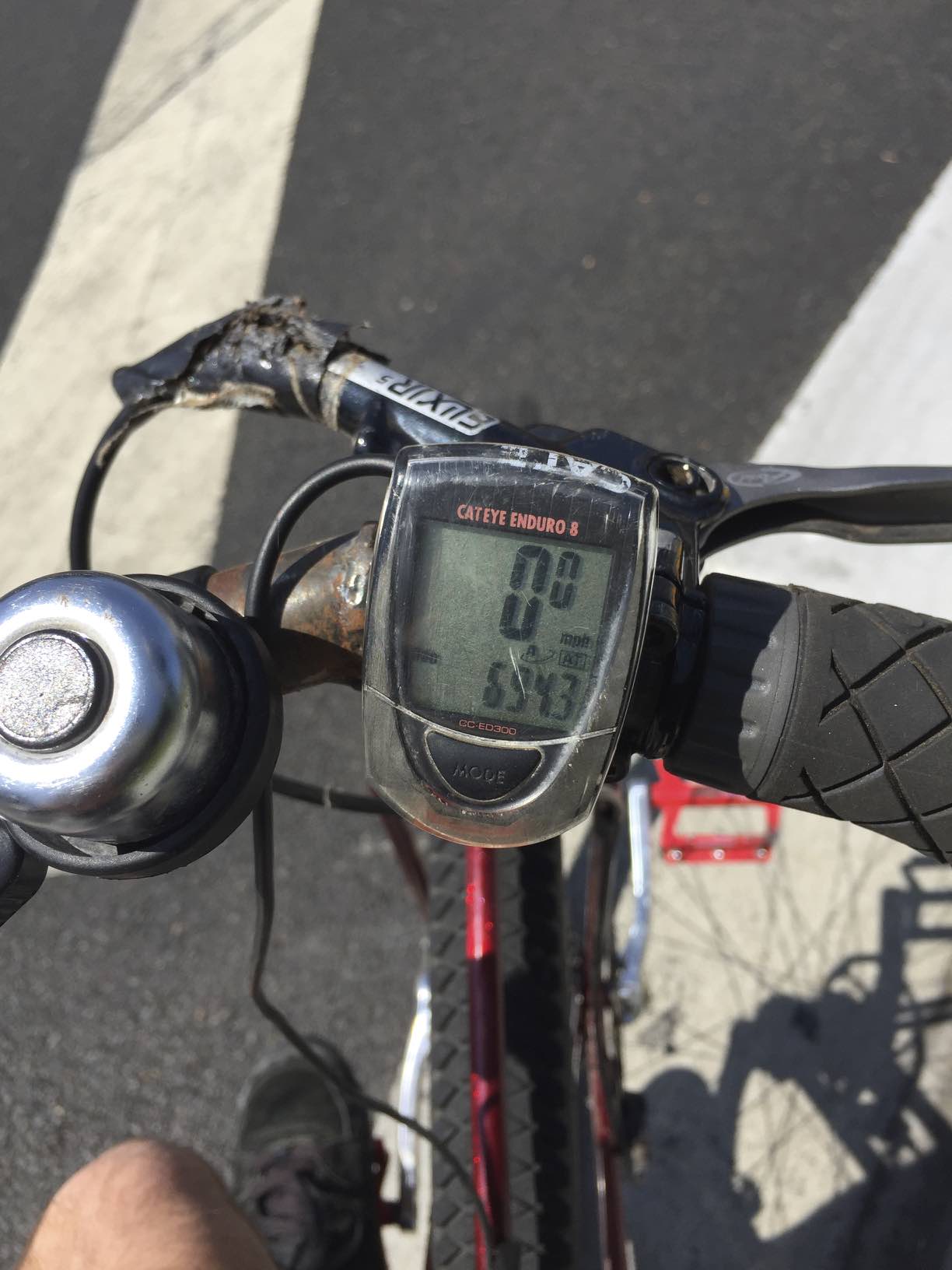 ---
Posted in
Unicycling
|
Comments Off

on New Geared 36 unicycle wheel build
---
---
I finished up the drawers. I used the Bessey clamps to keep things straight and tight, and also to pull close any gaps on the end: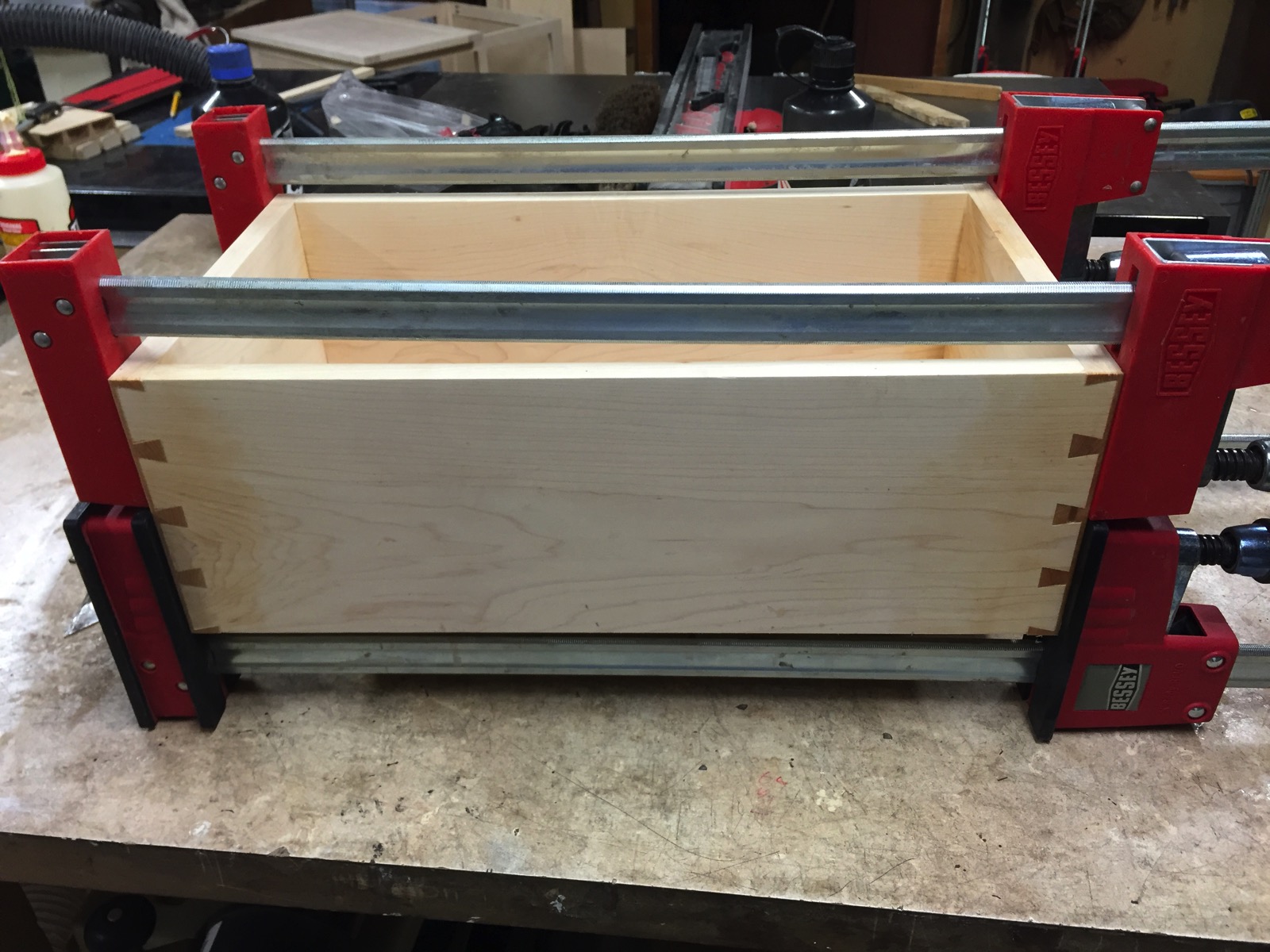 After that, some still had some tiny gaps…I mixed some sawdust and glue together and filled them with that.
Then everything was sanded with 150 and 200 grit paper: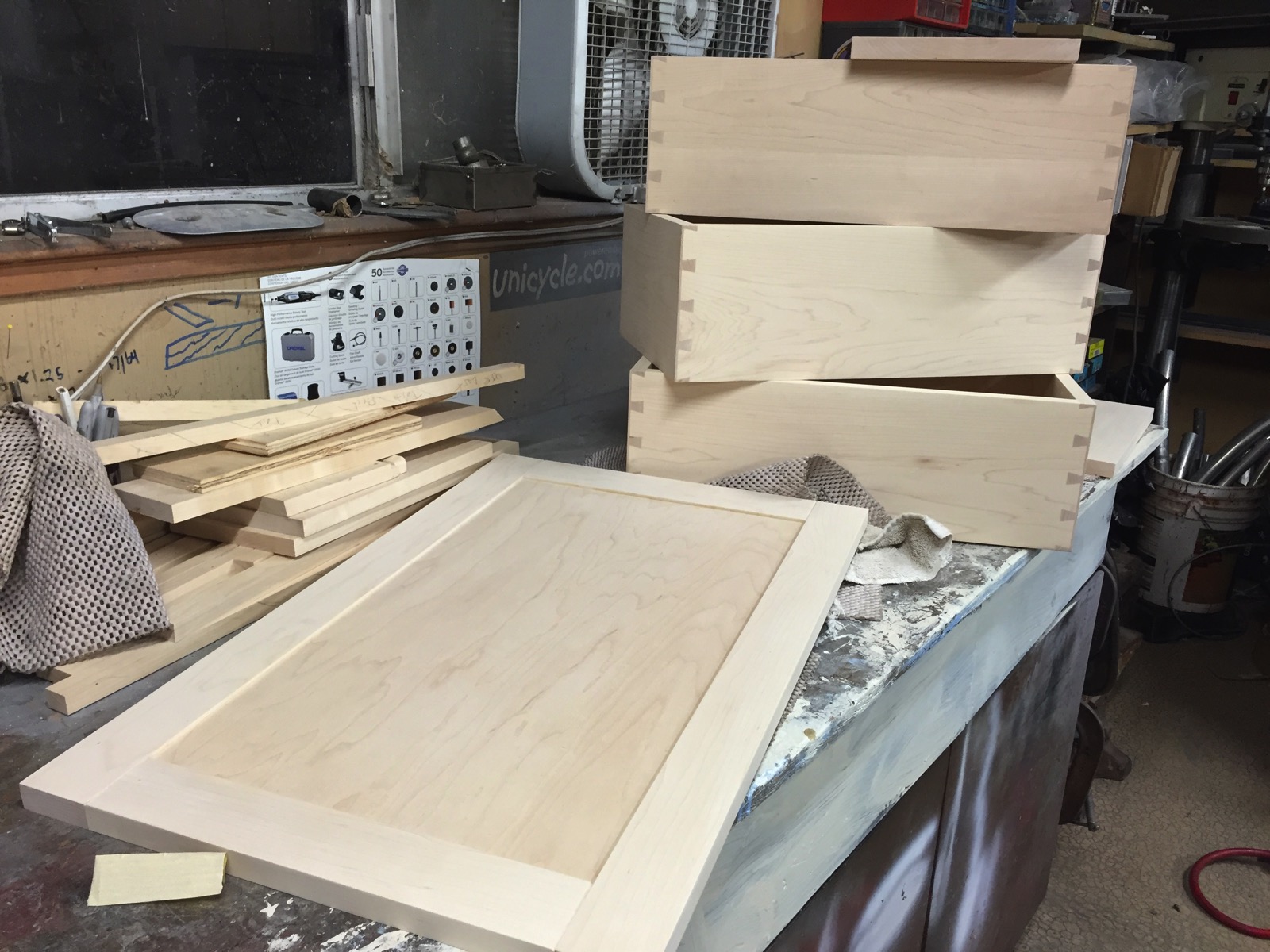 And the first coat of water based polyurethane: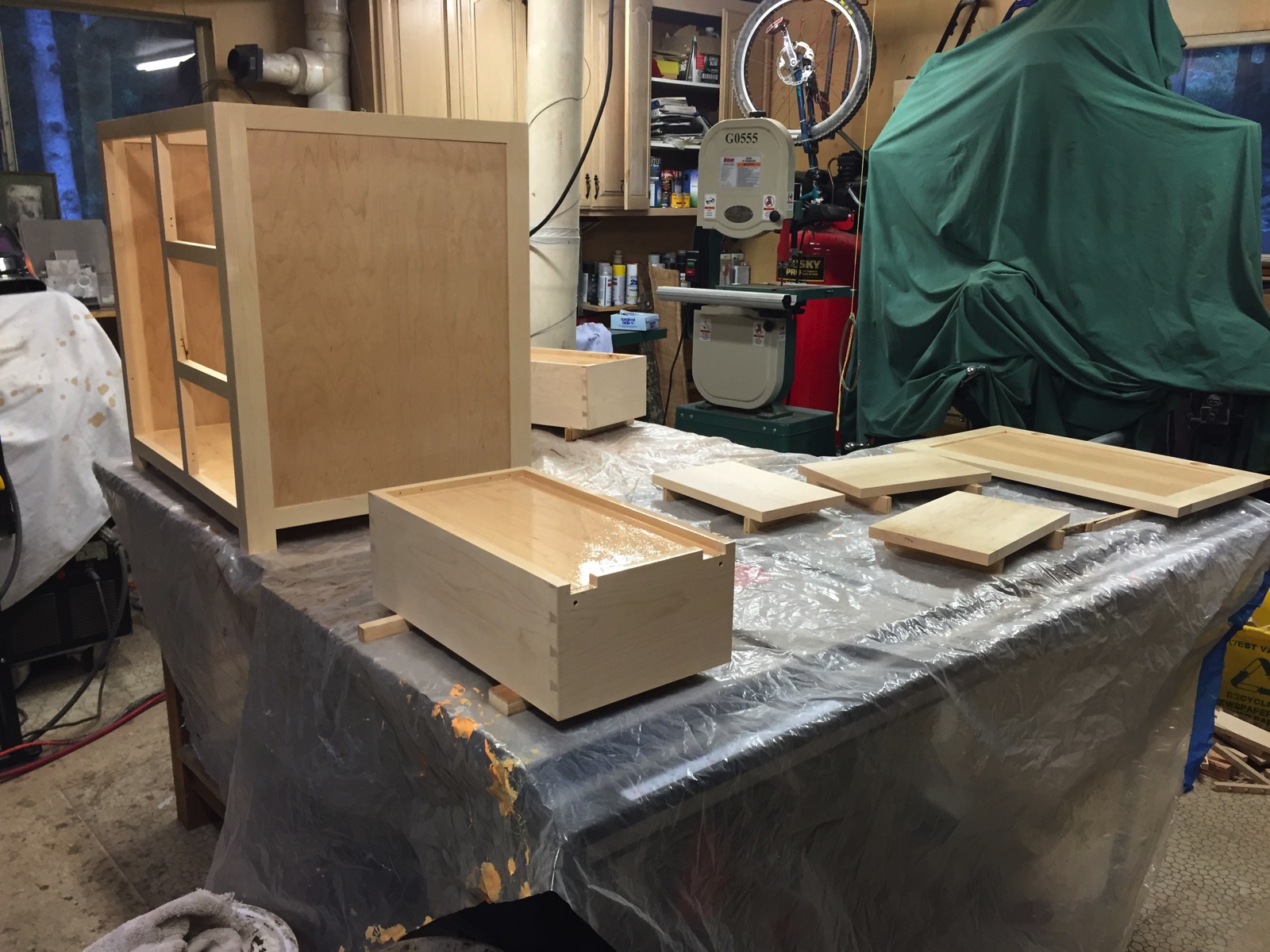 I was having trouble getting it to spray to the thickness I wanted. I think I'll let this first coat dry overnight and sand it down with 200 to knock off high spots.
---
---
The bug is rolling again! About 39,800 electric miles. I asked Manzanita Micro why it failed and what I could do to prevent it from happening again. They said it "was something in the negative side of the rectifier bridge. possibly something in the ground." — I'm not sure what that exactly means. For now, I'm going to limit charging the car at 20 amps. I had previously been pumping it up to the full 30 amps, hoping to get the rated 6kW of power out of it. I think that makes it have trouble…but I can't say for sure. 
Here's a picture from today while I was charging at Apple: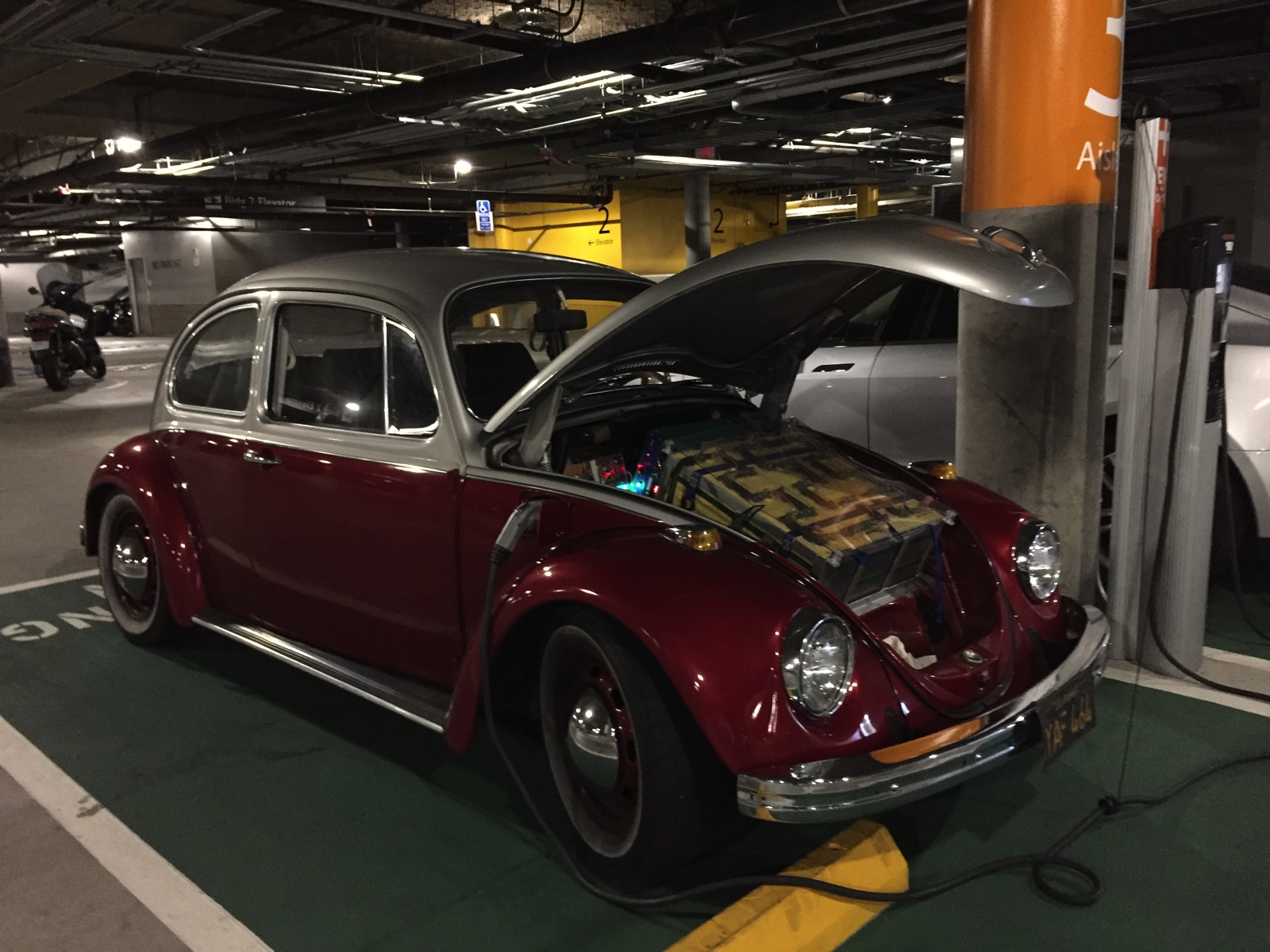 I always open the hood to let the charger get some extra cooling. It tends to overheat and starts blinking its LED when I keep it shut. 
---
Posted in
Electric Bug
|
Comments Off

on Plug Bug: charger repaired; back on the road
---