CNC Dust Boot / CNC Dust Shoe / Dust Manifold / Version 2.0
Video link: 3D Printed CNC Dust Boot
This is a new CNC Dust Shoe that I designed in Fusion 360. You can download it for free over on my workshop site: CNC Dust Boot for Any CNC.
The video discusses a lot of my design goals, but I'll briefly mention some of them here. I have an ATC (Automatic Tool Changer) and I needed a slim dust boot that could fit between tool stations. This allows a tool change to happen without having to first dock the dust boot, or pneumatically move it away. I fixed some problems with my first dust boot design; mainly the flat bottom meant the brush could be pushed off. I solved this with some side tabs, and one inside catch.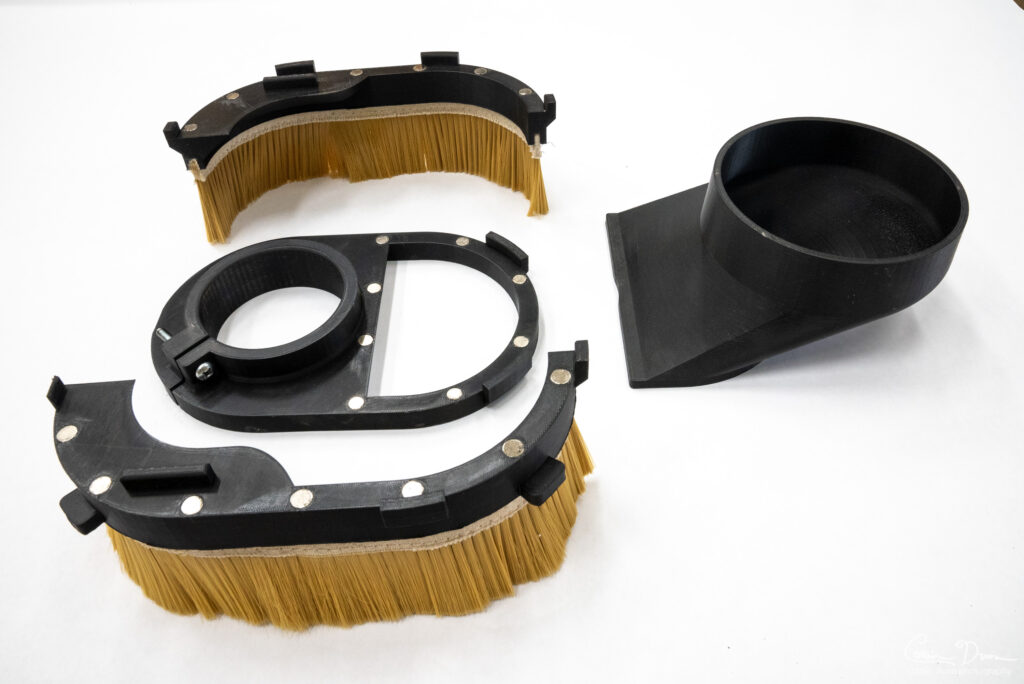 I also realized that a split brush hood would come in handy. I would frequently start some machining operations and want to watch the initial cuts to make sure everything was going alright. The split hood will allow me to start with one half on and still get some dust collection going, while still being able to watch the bit. Then, when I'm confident things are going okay, I can put on the other half without stopping the machine.
I haven't put it to much use yet…I've been busy with other things. Version 1.0 I had been using since early February or March, and I didn't have any problems with it until a month or so ago, when some aggressive machining pushed it off to the side and a chunk got cut out of it. This new version should solve that problem!
Here are a few more photos of the design.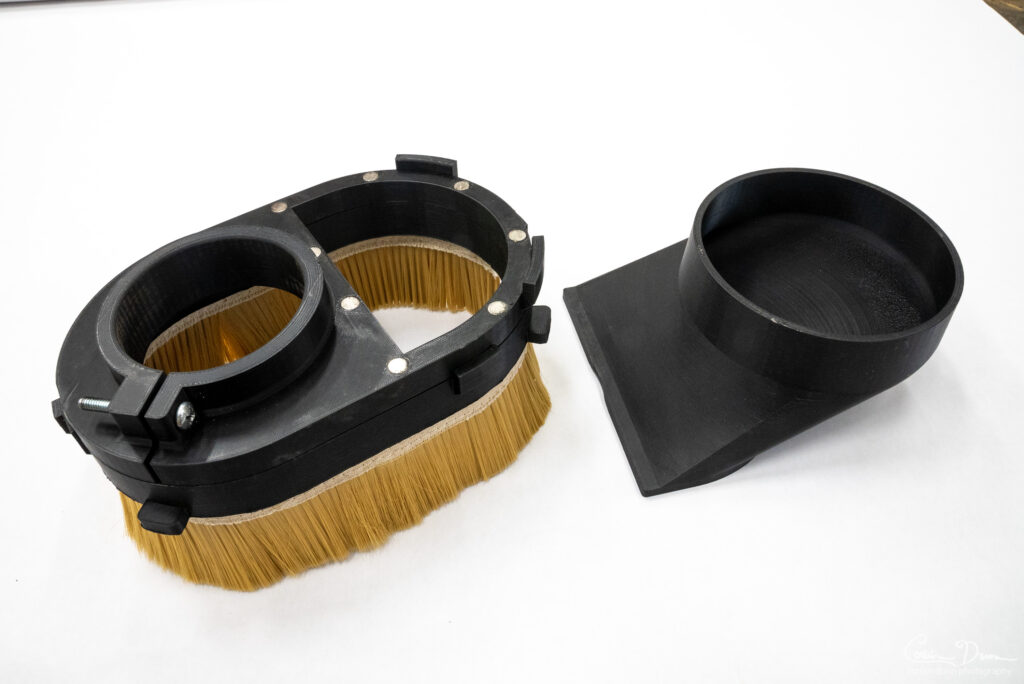 ---
---