Salad Utensil Set – Hibiscus Inlay – Cherry and Walnut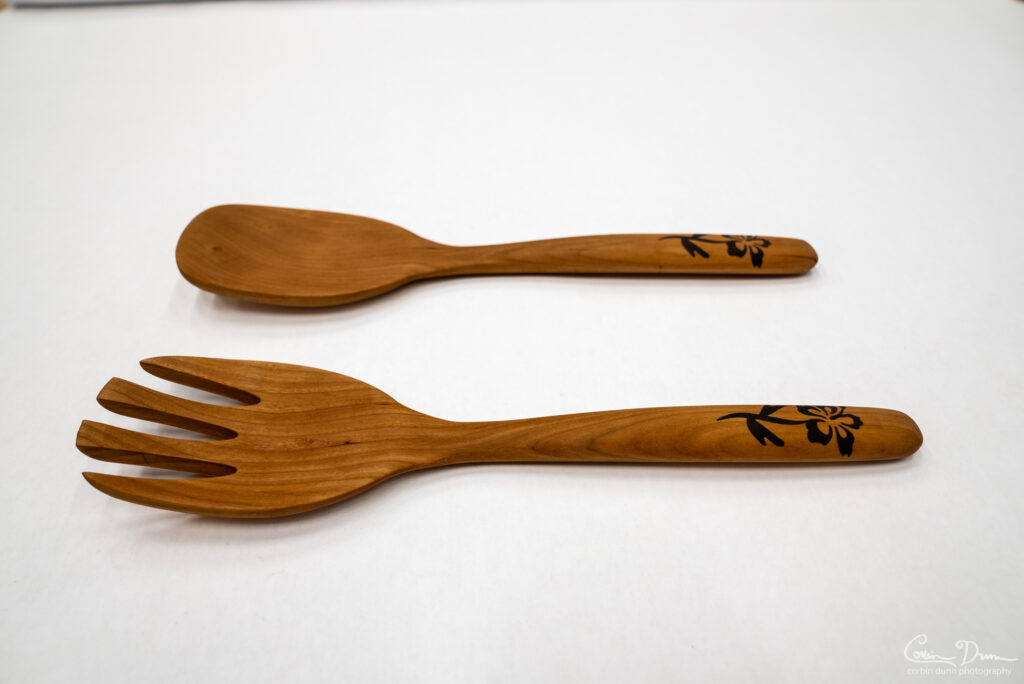 This is the latest incarnation of my wood utensil set. I had a few people say I should do a salad set — and this is what I came up with! The overall shape is similar with my previous designs to keep them in consistent theme, but I decided to do a new inlay design.
A few months ago one of my friend's was planning a trip to Maui, and wanted to bring his brother a gift. I figured it would be a nice time to do a new design, so I made this hibiscus flower shape loosely based on some vectors I saw. It's tricky to design something that will become a good inlay without having chip out or something breaking during machining.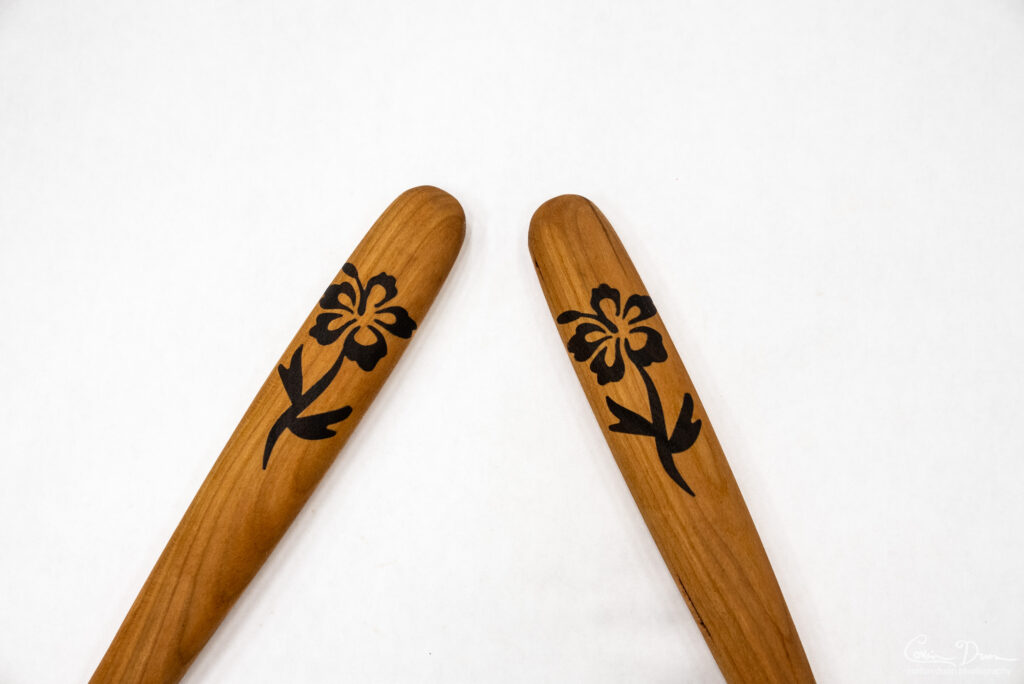 I'm incredibly sad about the fires in Maui, and in particular Lahaina. I was born there, and lived in Lahaina when I was young. My parents moved back to Lahaina when I was in my early 20's, so I continued to visit often. My family isn't there anymore, and they are all safe, but it is heartbreaking to hear about all the casualties and destruction.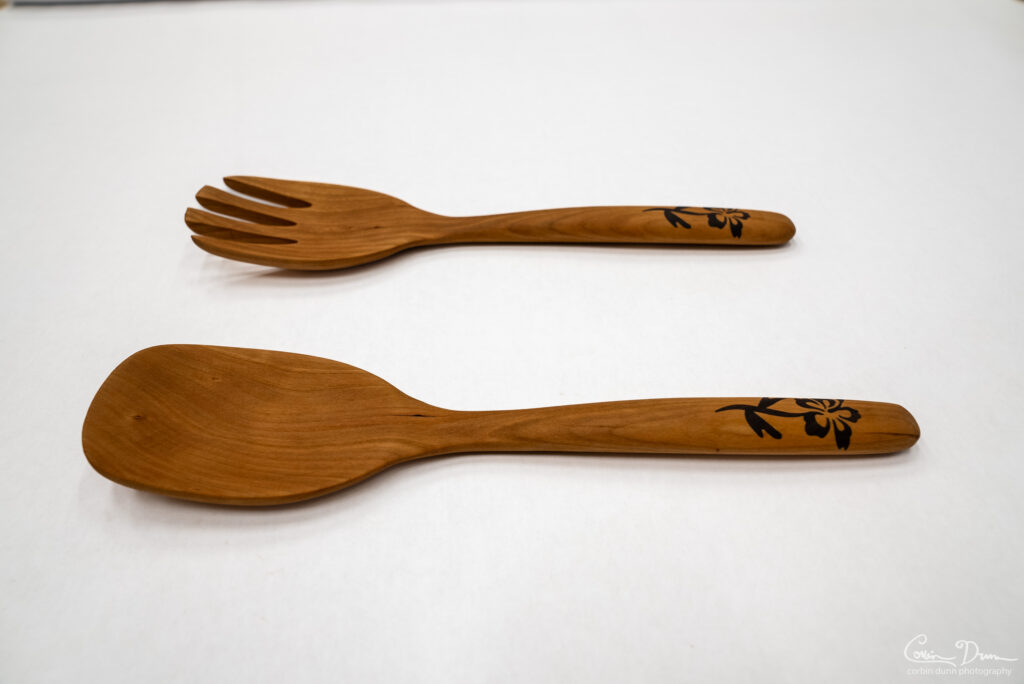 I made a set of these utensils for myself, and I've been using them for a while. The flat-ish spoon shape can do double duty as a spatula.
My CNC'd wood utensils started with the wood spatula, moved on to the deep wood spoon, and experimentations with other wood combinations, like walnut and madrone.
Like a lot of my recent projects, I am selling digital files and plans on how to make these: Salad Utensil Set Plans and CNC Files.
Watch me making the set here:
I also made several sets available for sale ($80 on Etsy): Salad Utensil Set with Hibiscus Inlay – I haven't had a chance to post them on my personal Corbin's Workshop website; if you want a set, contact me, as I can sell them cheaper off-Etsy (they have a 7% fee).
---
---