Live Edge Oak Coffee Table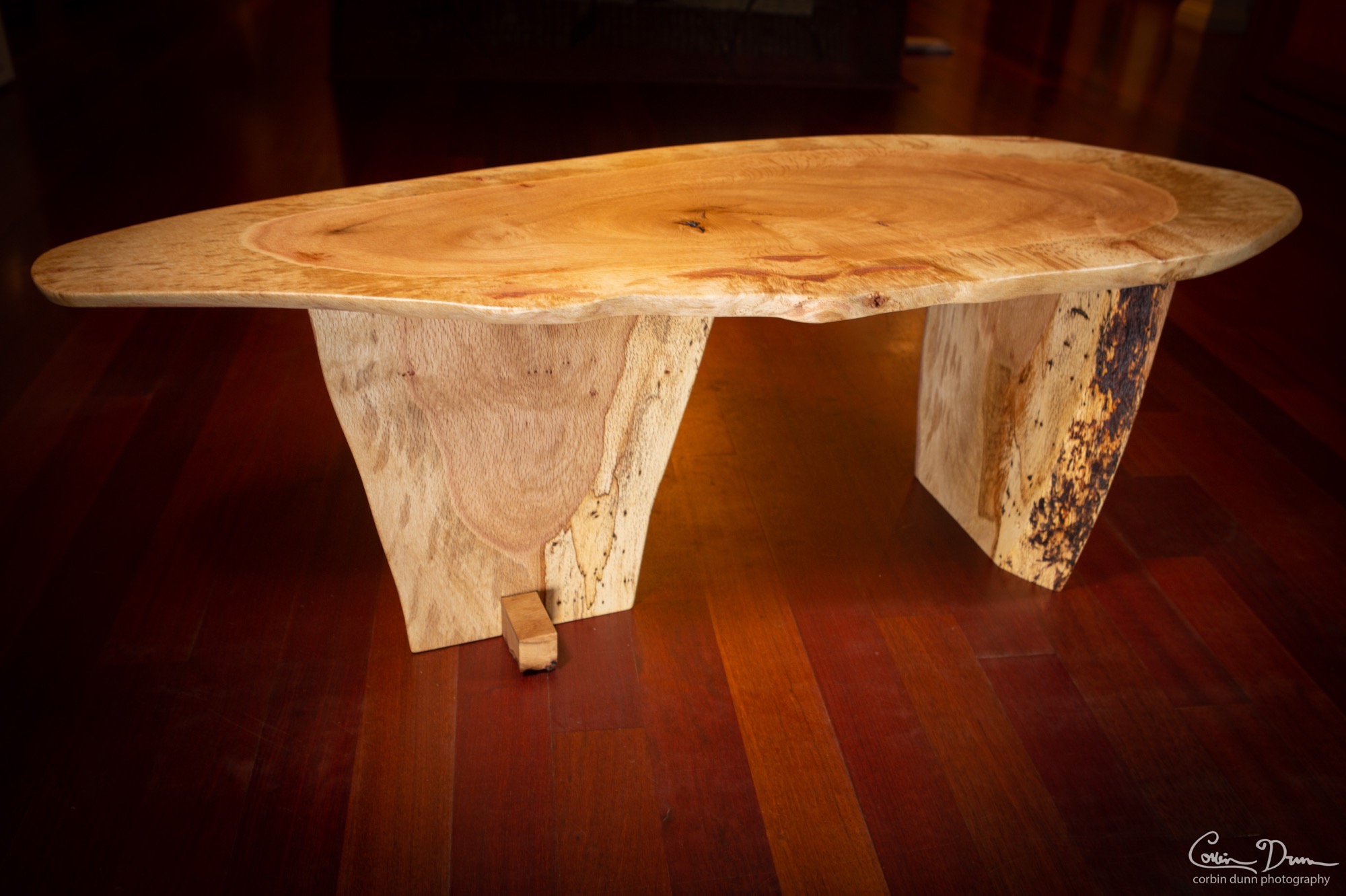 This table is for sale! Email me if you are interested (corbin at corbinstreehouse dot com) or jump over to my Redwood Monkey Workshop
The table is made out of solid oak from a tree that fell down from natural causes not too far from my house. I milled the tree with an Alaskan Mill and dried the wood for months. The smaller pieces were dry enough to work with, so I made this table.
The wood is spalted in some areas; meaning it has some unique coloration caused by fungus. You can see on the right side of the legs that they are slightly lighter in color from the splitting. This adds some interesting character to the piece, and makes it very unique. The tree probably fell down due to fungus and center rot. The top of the piece has a few small natural cracks from the wood drying; I intentionally left them as-is to give the wood a more natural feel.
Dimensions: The top is 43" x 15¼" at the widest parts. The height is 14½" tall.
The legs sit in a shallow groove, and are held in place with custom angle iron attachments that I milled out. They are slotted to allow for some grain movement.
The piece is finished with natural danish oil.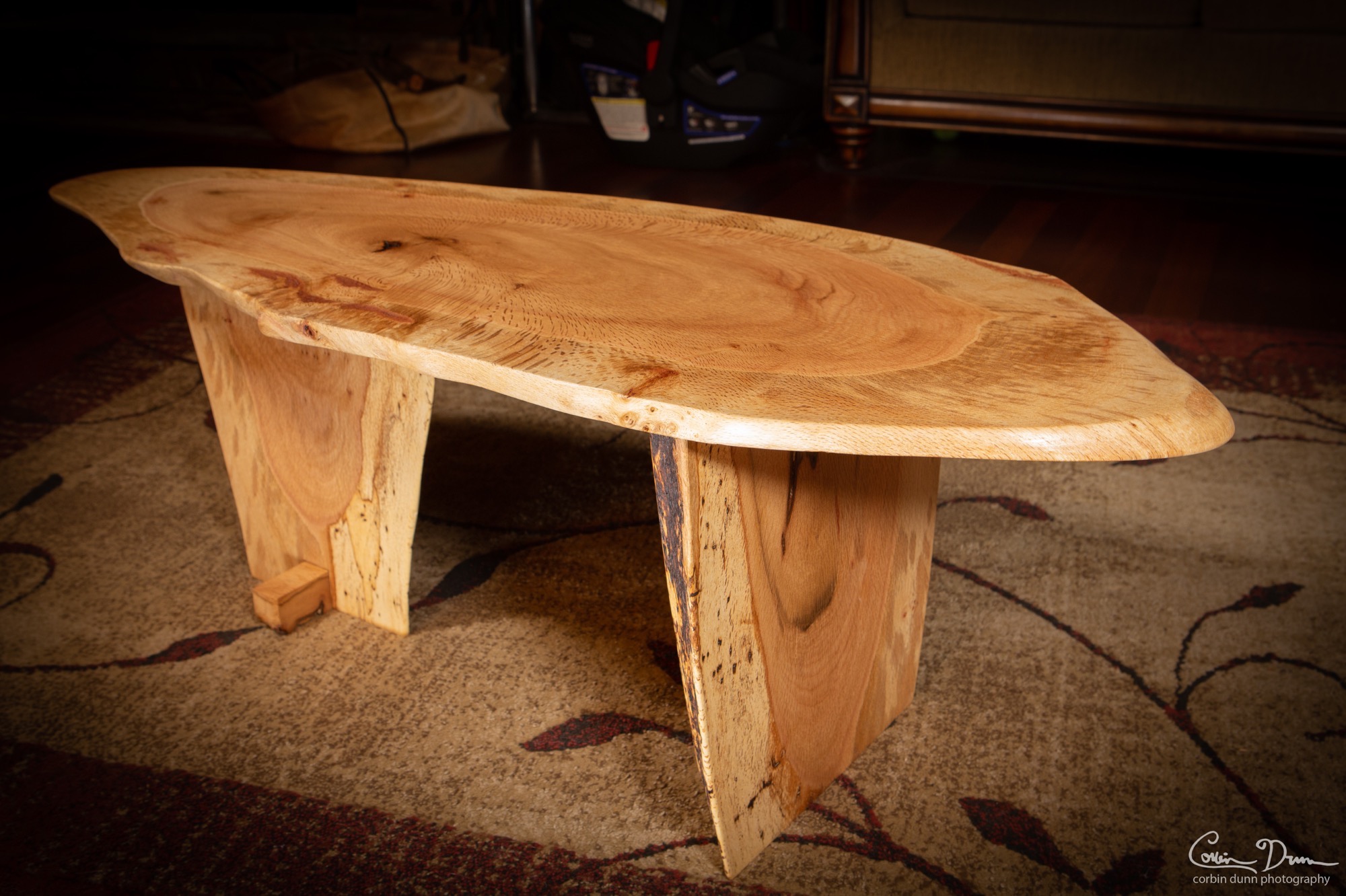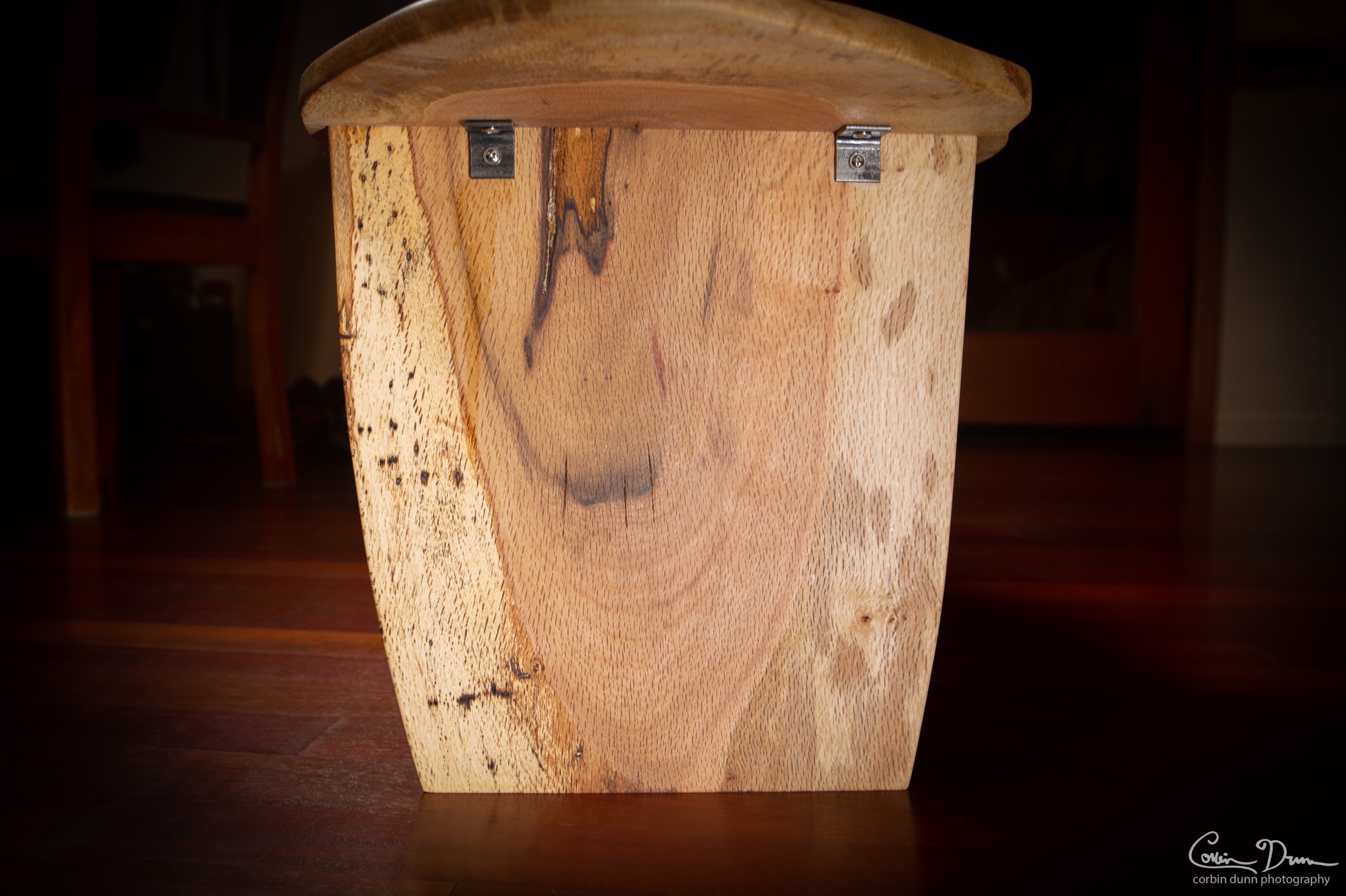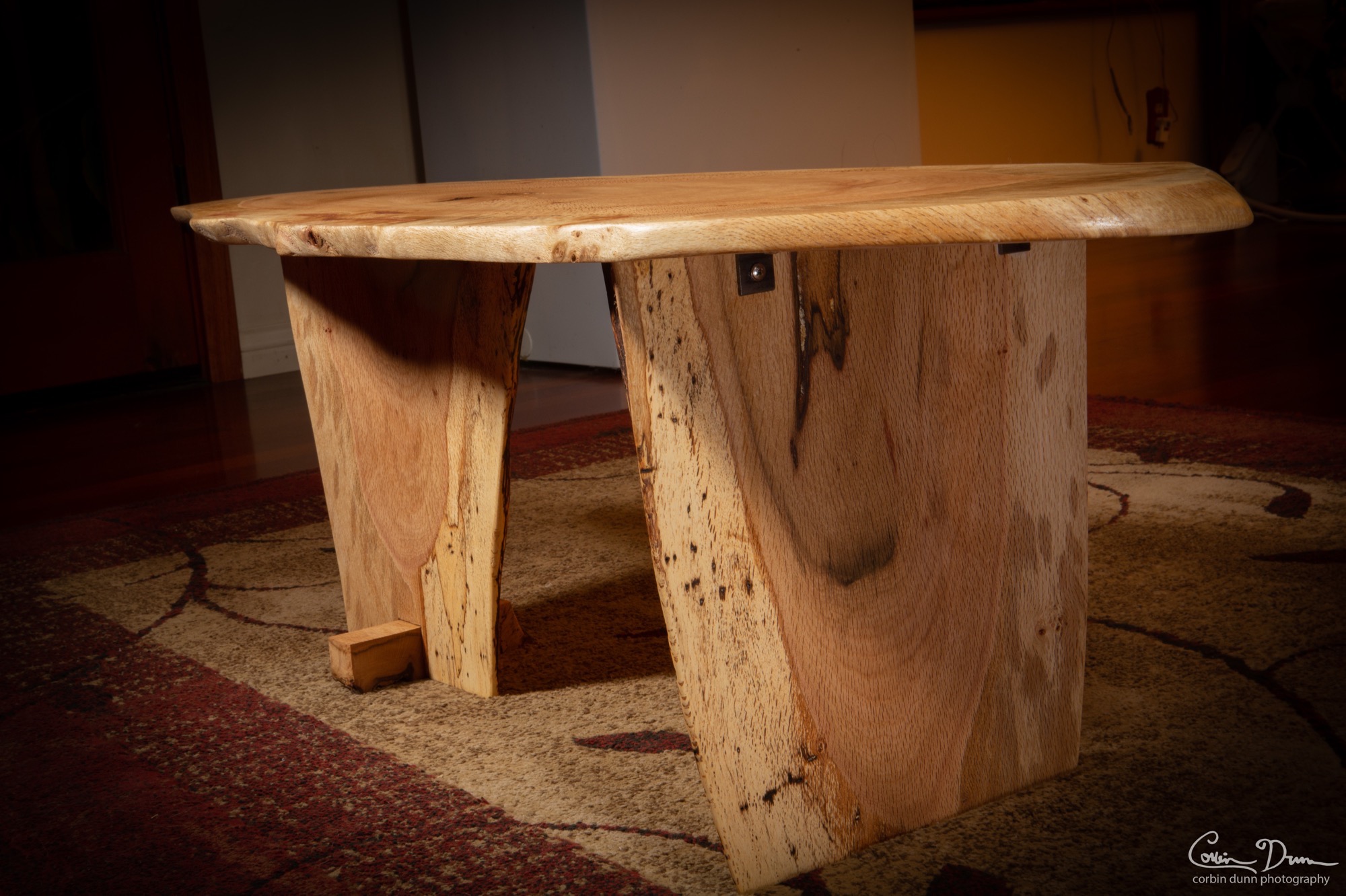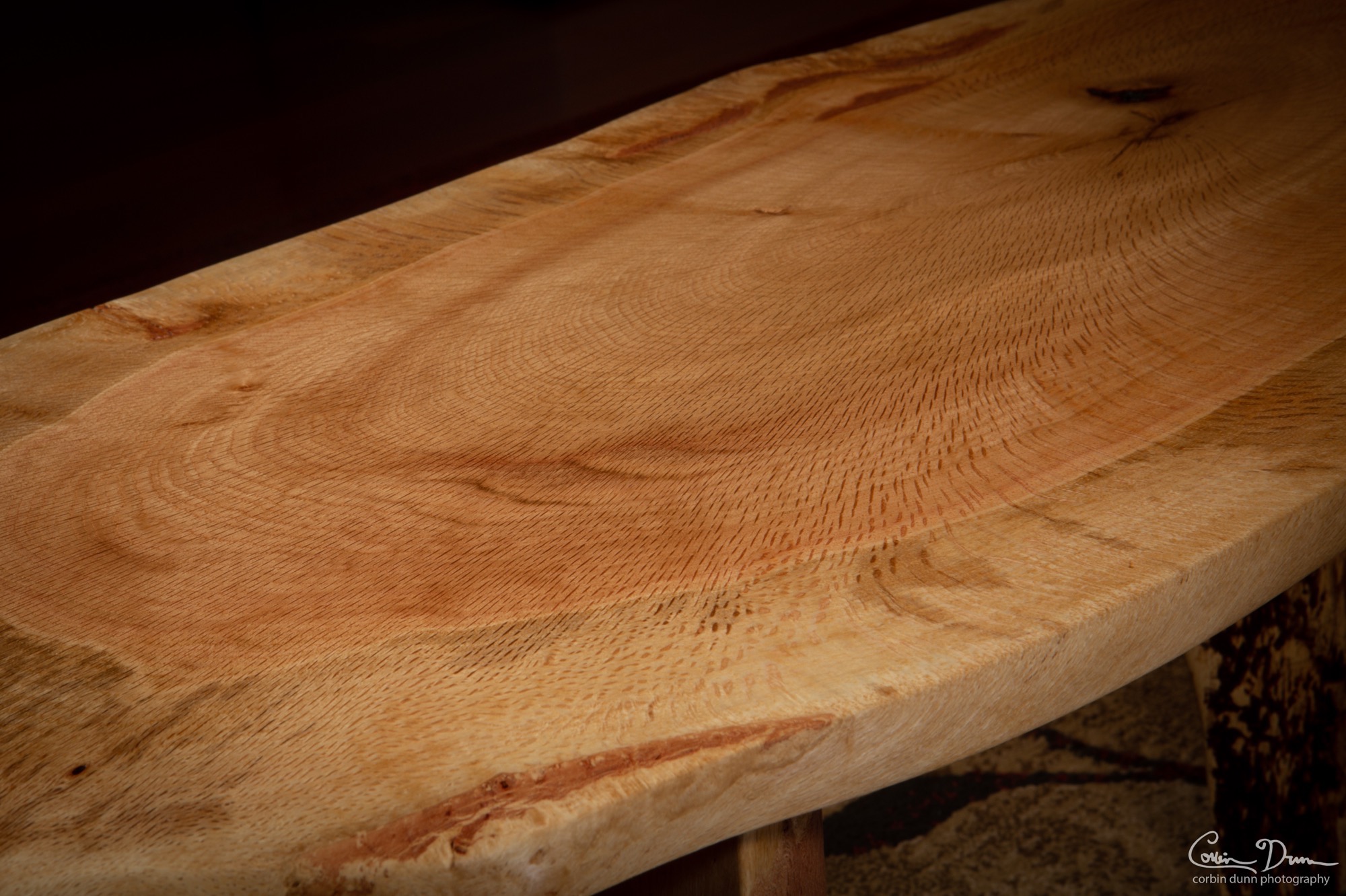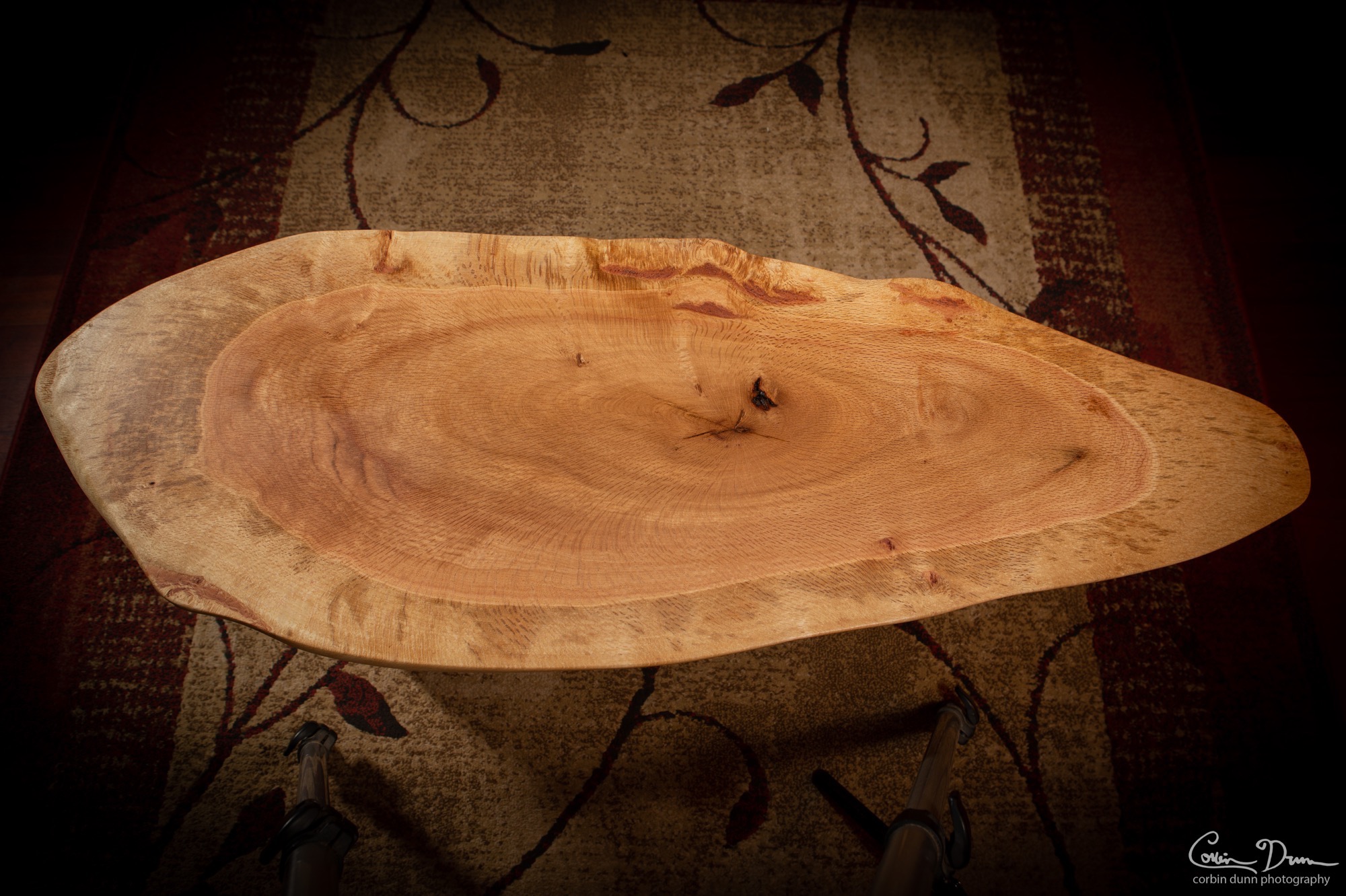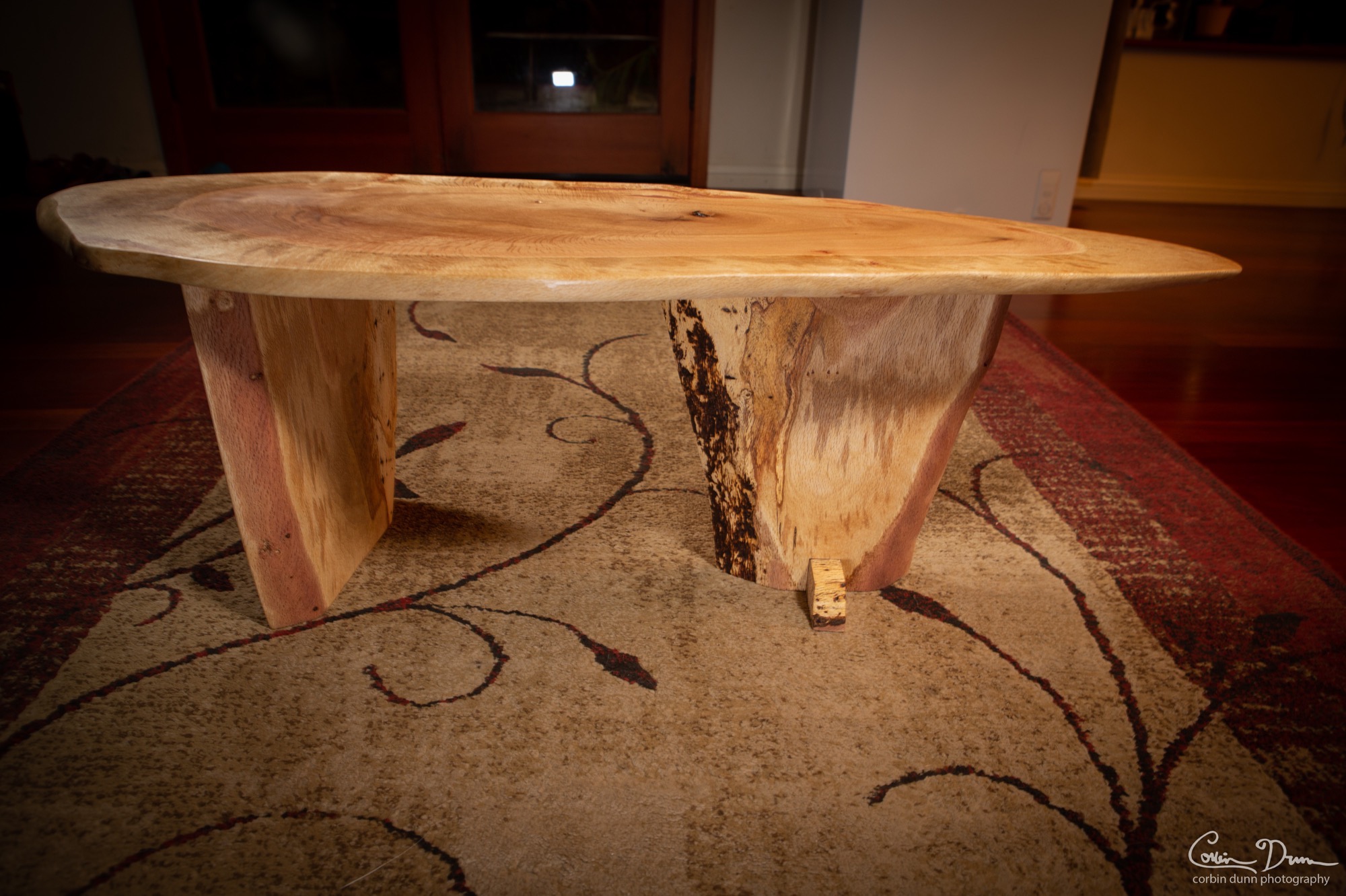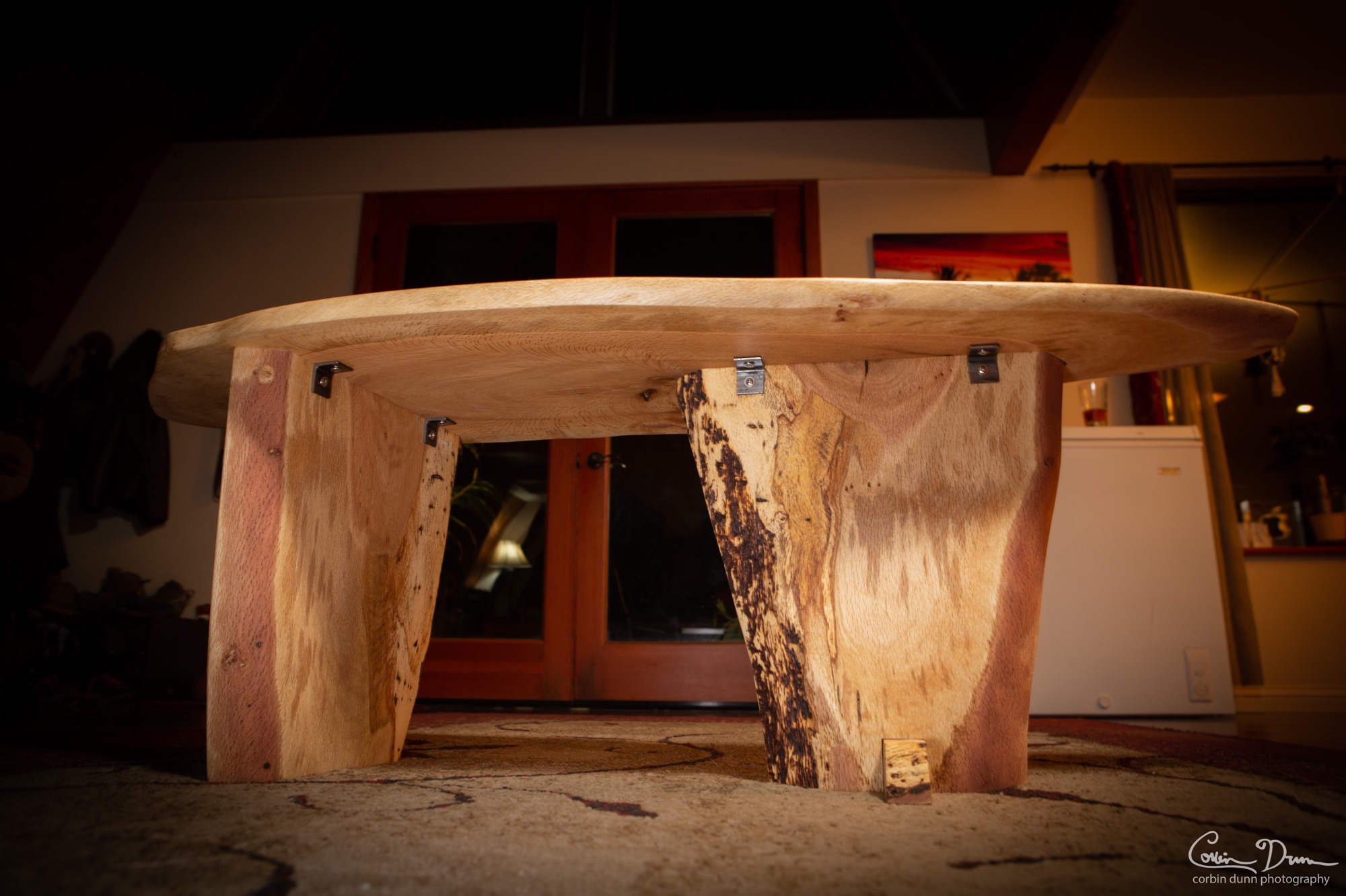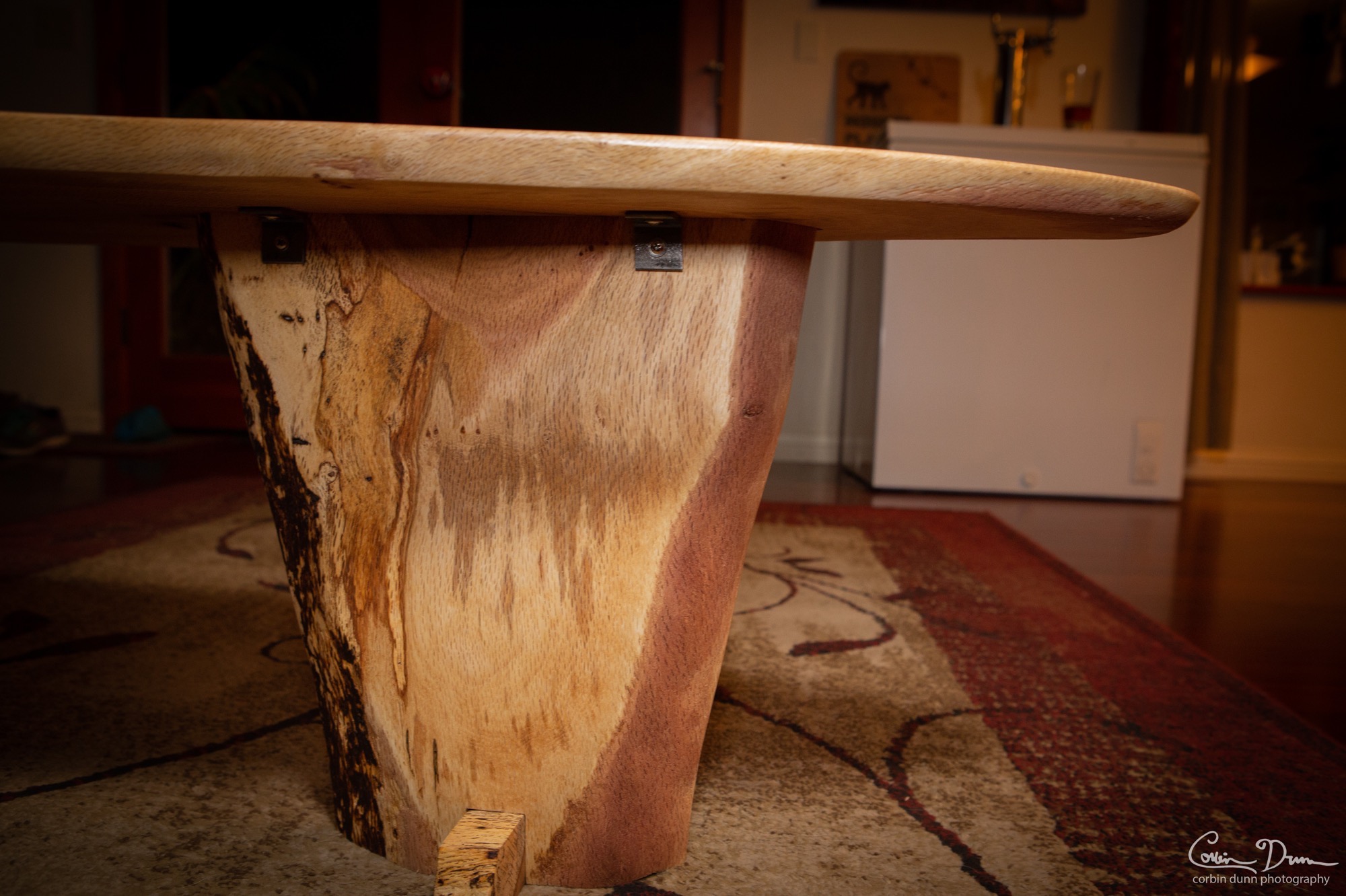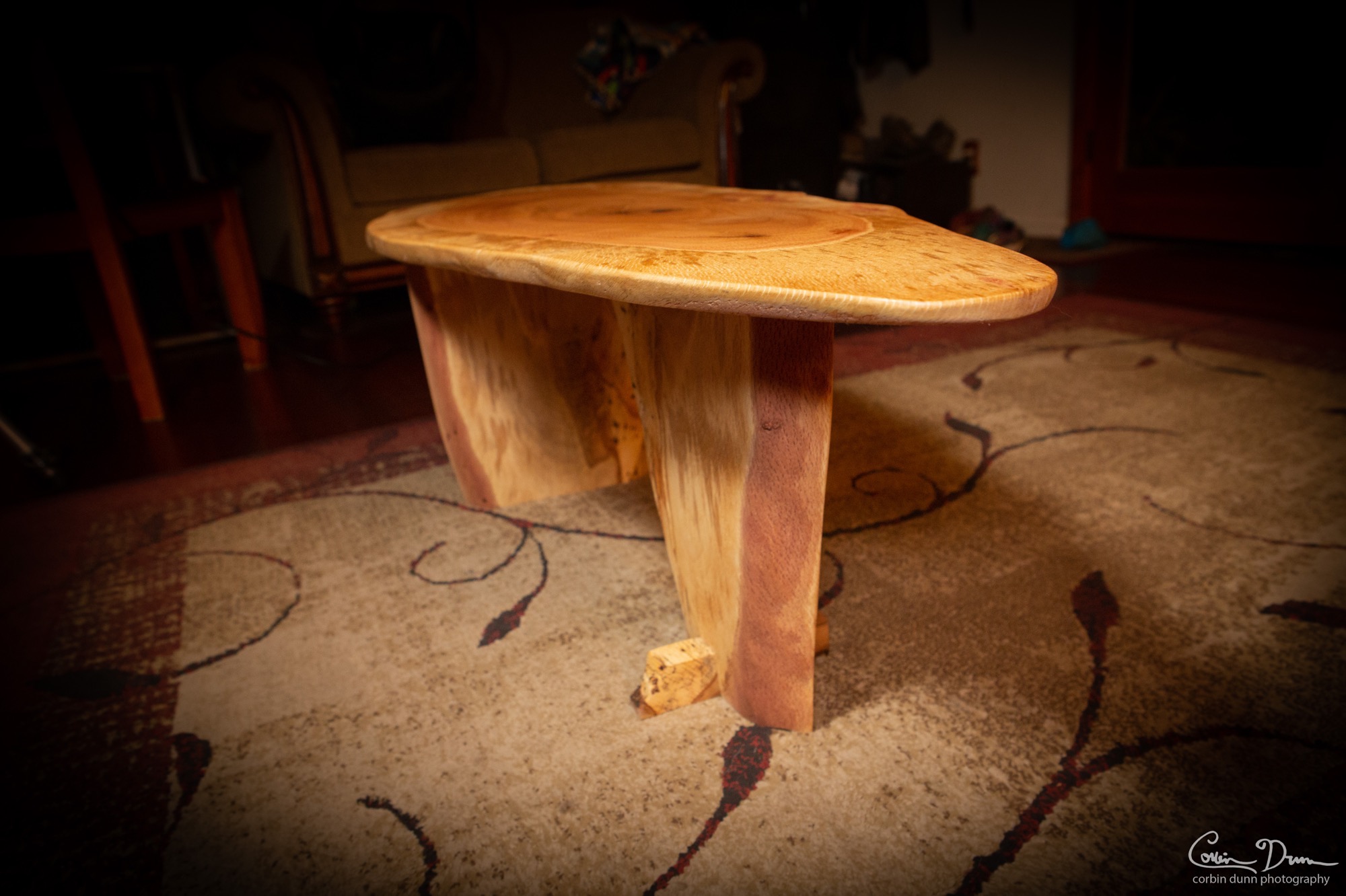 ---
---