Solid Redwood Butterfly Bowl – CNC Woodworking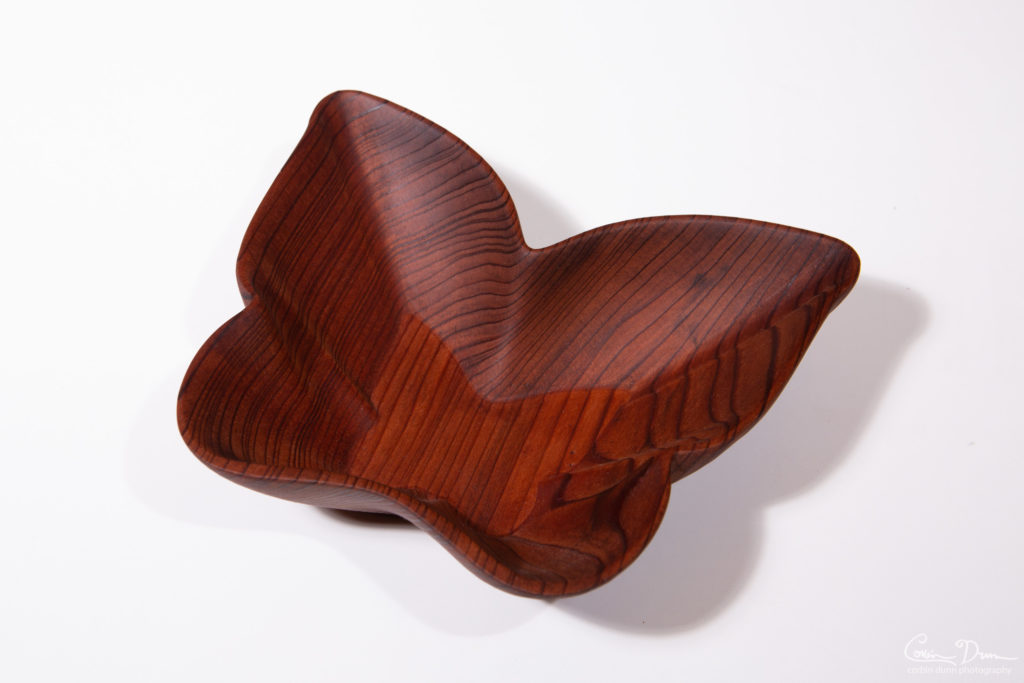 I wanted to do a version of my butterfly bowl that was solid wood.
The tree itself was probably cut down when my parents built the house I grew up in; so sometime in the early 1980s. The log I then used in the early 2000's for my treehouses's countertop, and in 2010 the treehouse fell down. I saved the piece of wood, just in case I wanted to make something out of it.
---
---