Woodworking: Blue River Box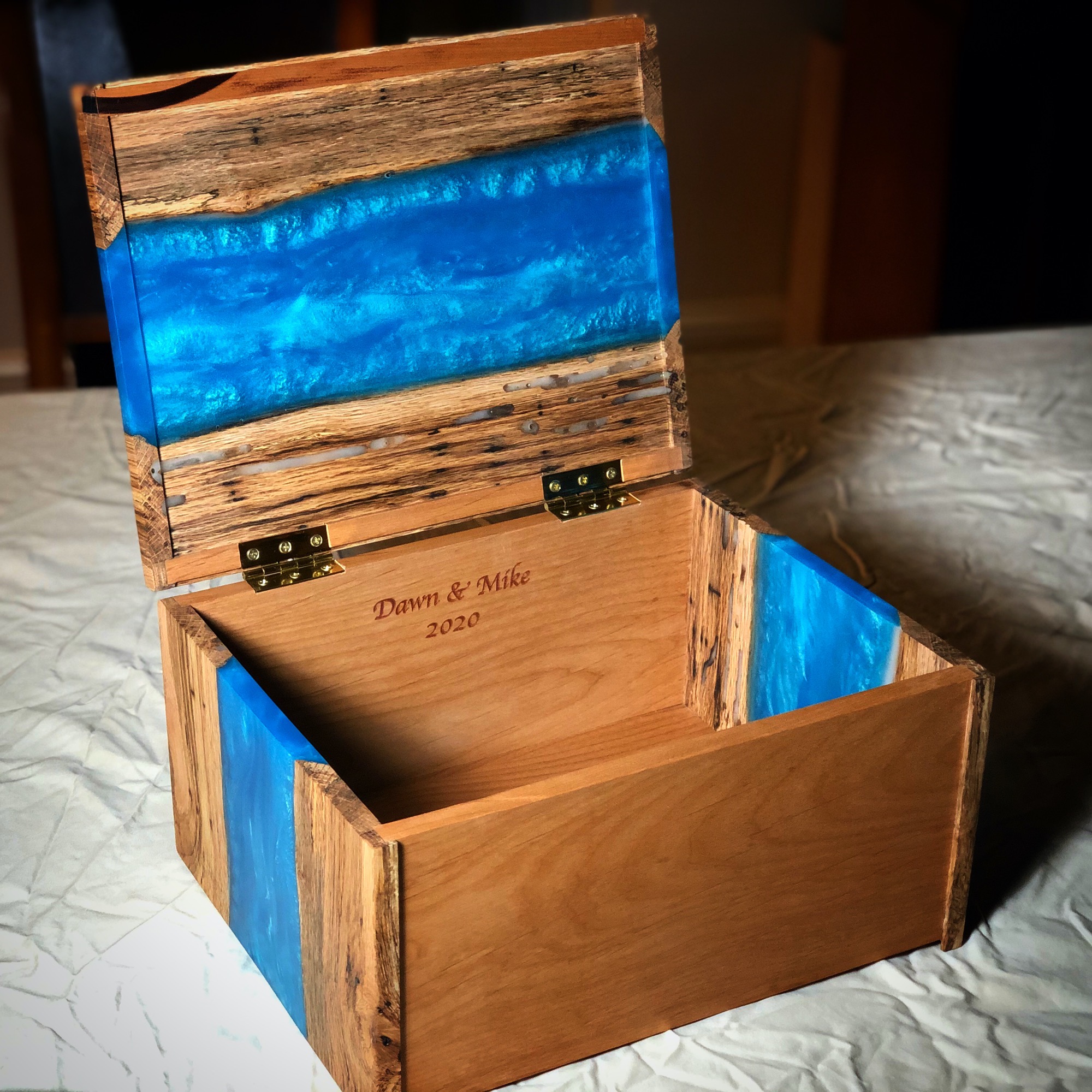 My friend commissioned me to make a custom box for her upcoming wedding. This is the second box I've made in this style, with the first one being called a "waterfall box". I originally started thinking about how I could create a flowing river on the top of a box, and this simple design came from that idea. Here are a few pictures of that original river box.
This design's size was specific to what my friend requested. I previously had set aside some spalted oak pieces that I thought would work well for the box, but they were all a bit small. I ended up making the river wider than the previous box, but this turned out to look really nice. The wide river really set a nice balance to the size of the wood.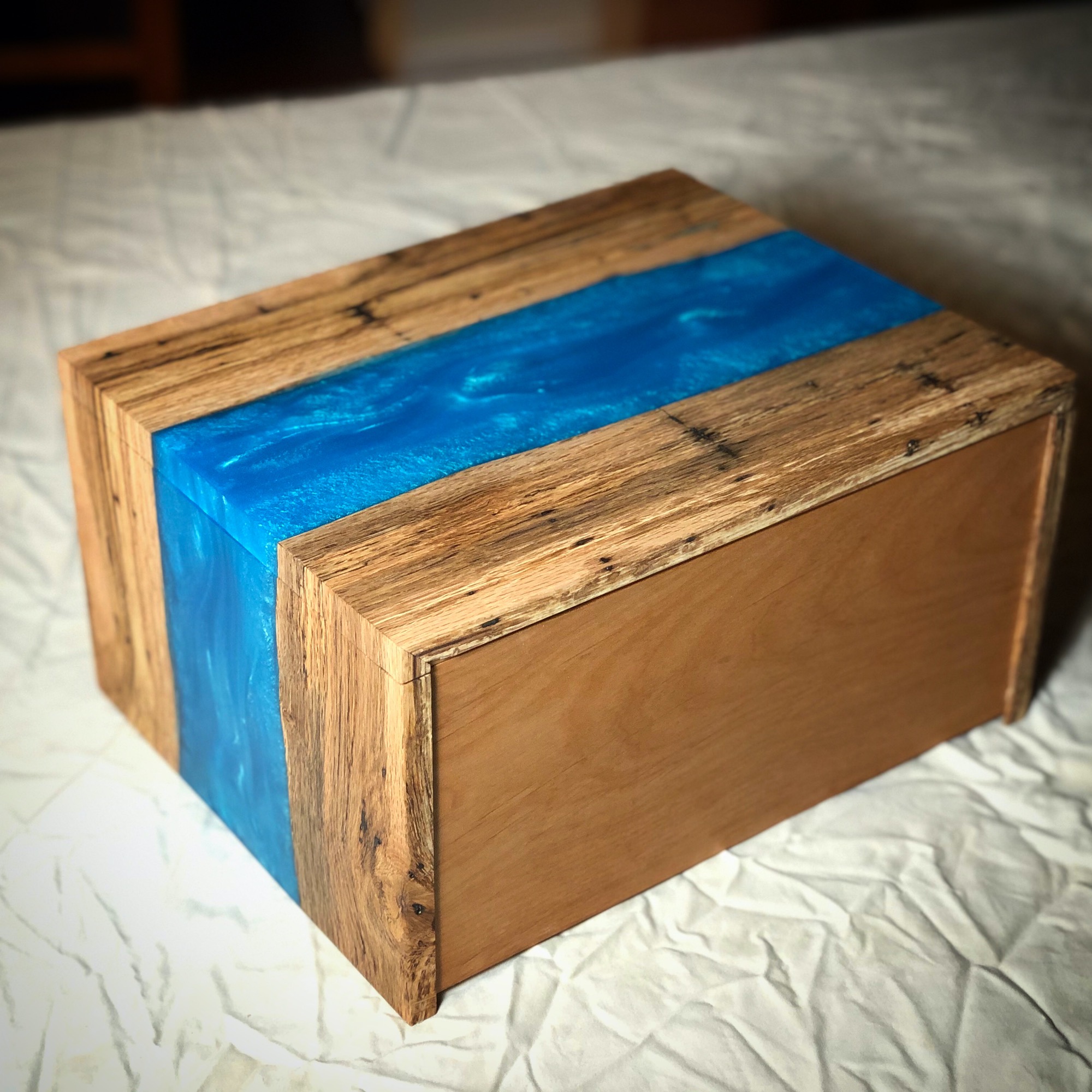 The box has alder wood for the sides. My friend requested redwood, and I cut some redwood pieces out of my old water tank wood and set them up to it. I felt like the colors didn't go well with each other, and the dark sides just wouldn't fit in. So I opted to use alder instead, which looked lighter and more fitting for the piece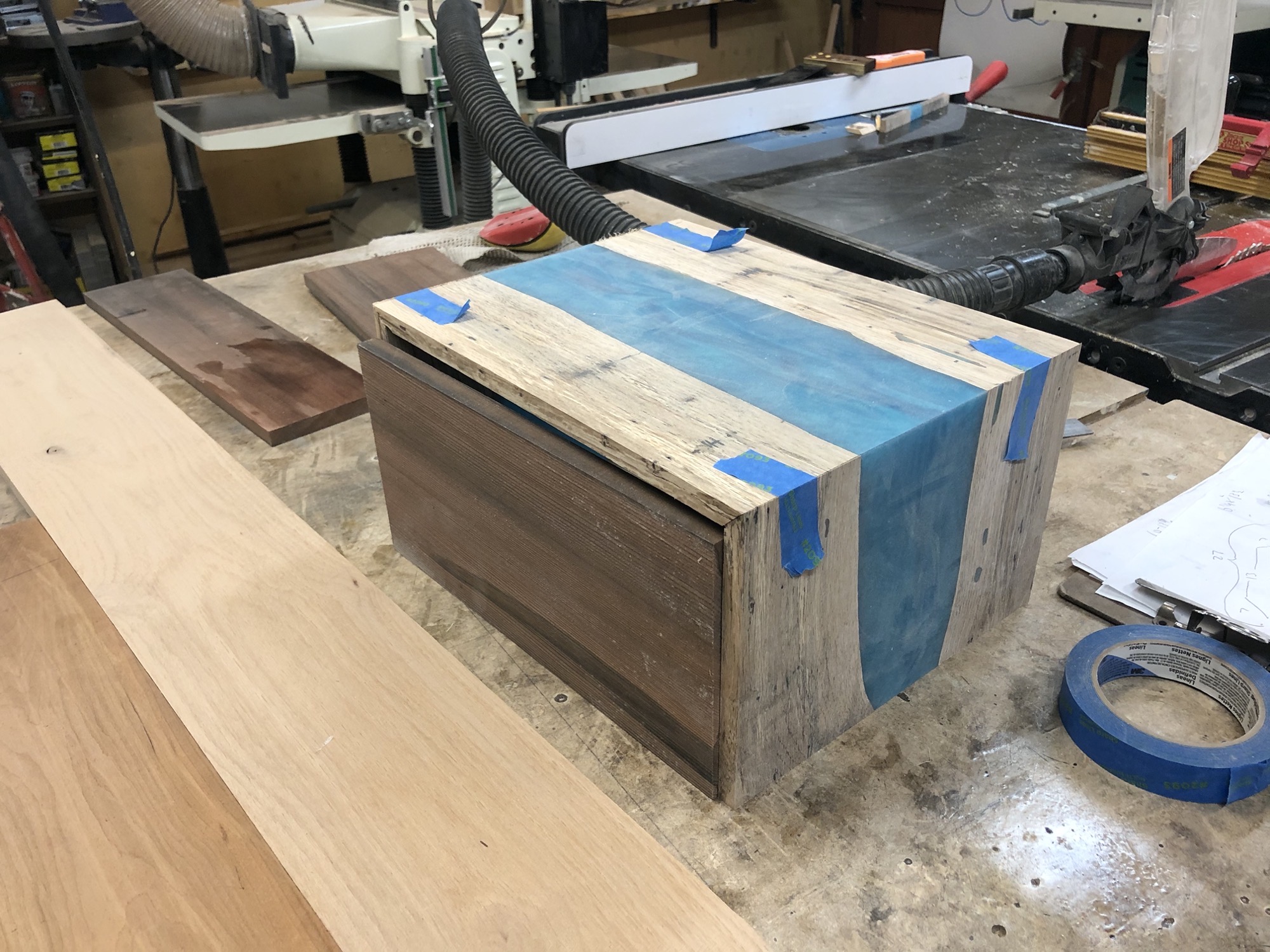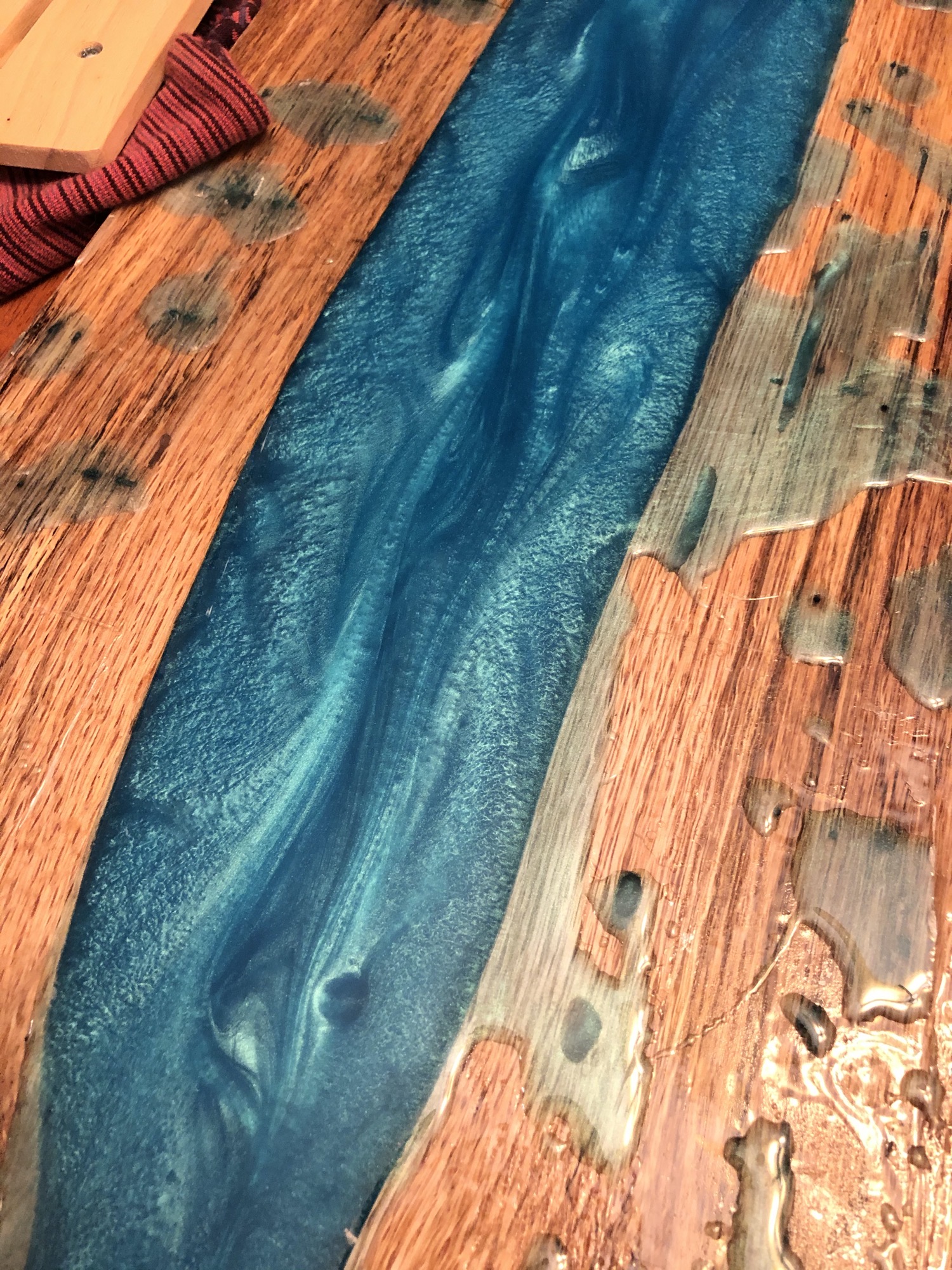 ---
---