riverbox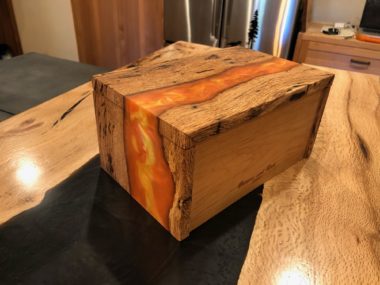 When you use red and yellow, the river boxes become lava boxes. Mixing the colored epoxies takes more time; you have to wait until just the right time before you try to combine them. If...
[read more]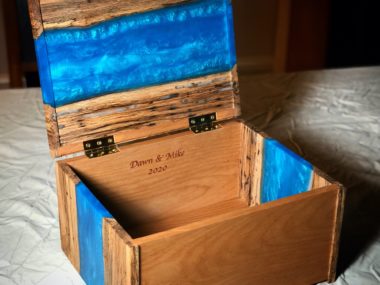 My friend commissioned me to make a custom box for her upcoming wedding. This is the second box I've made in this style, with the first one being called a "waterfall box". I...
[read more]
As an Amazon Associate I earn from qualifying purchases.
(c) 2008-2023 Corbin Dunn
Subscribe to RSS feeds for entries.
48 queries. 0.946 seconds.