Treehouse
Treehouses. They fascinate children and bring out imagination in adults.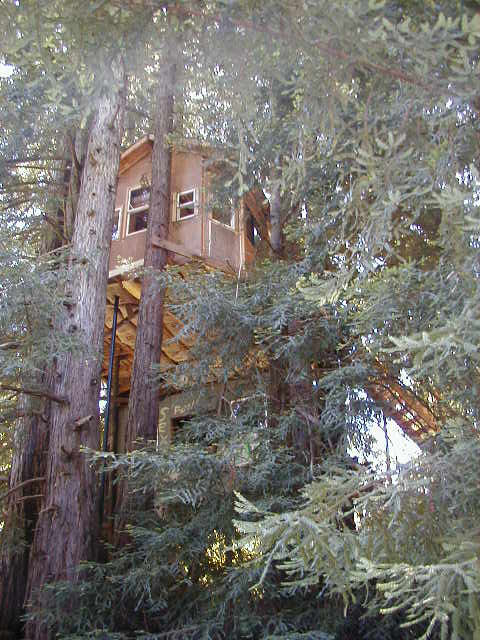 I built and lived in a treehouse for a while. I built the first one in Jr High School (1992), and then a proper one to live in when I was 20-21. I lived in it for about 5 years.
I have quite a few web pages documenting the treehouse — mainly construction of the new one, and some pictures of when it was finished. They are in the "old style" of my website, and have some outdated links (sorry!)
Start on the main page: treehouse.html.
Or, take a look at some of the finished pictures, from back in 2000: Page 7 of Treehouse Pictures.
Note that the treehouse fell down in 2009 (the floor fell out).
---
Treehouse blogs:
Below are posts from the "treehouses" category on my blog.