---
I finished up the drawers. I used the Bessey clamps to keep things straight and tight, and also to pull close any gaps on the end: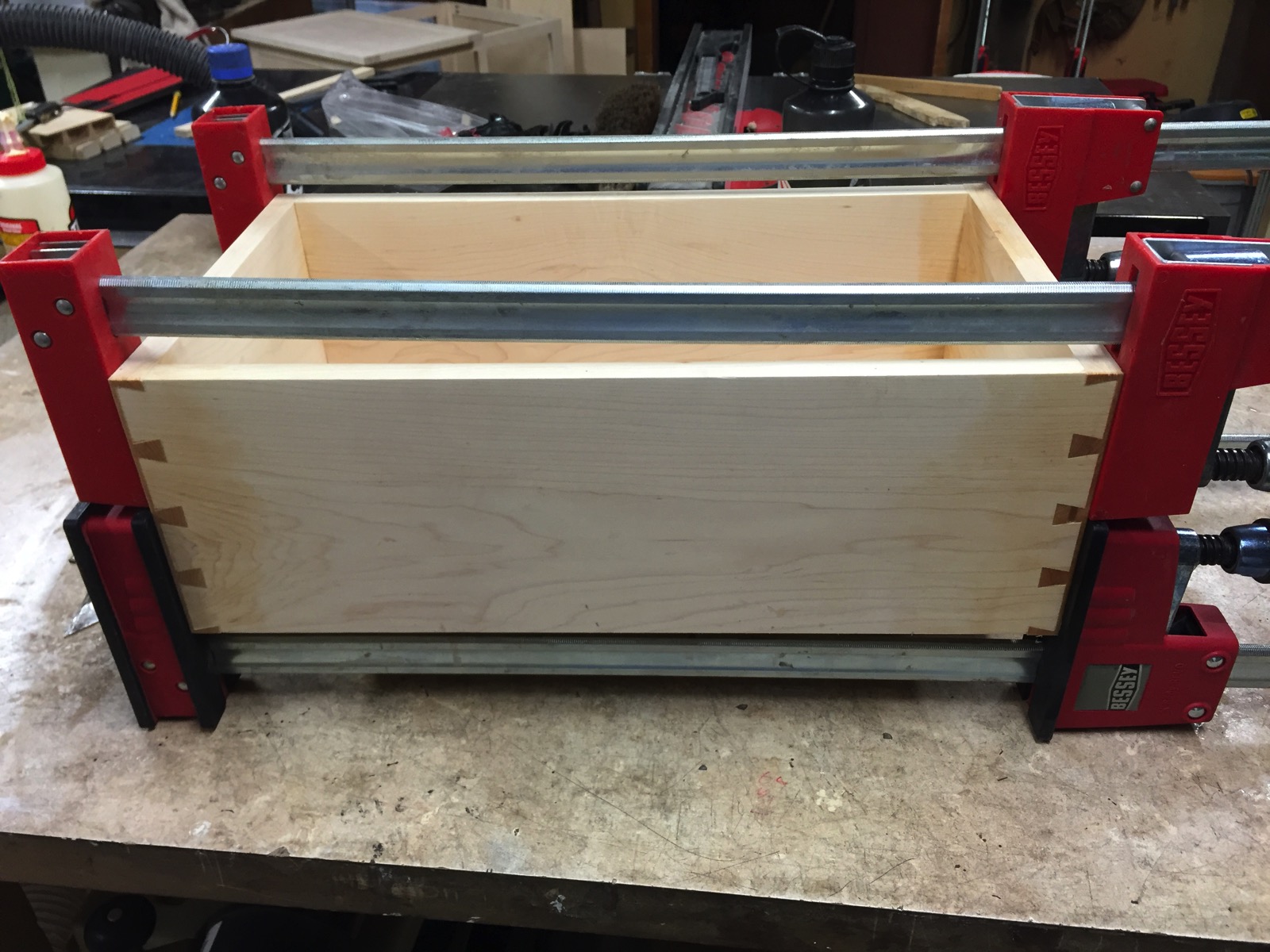 After that, some still had some tiny gaps…I mixed some sawdust and glue together and filled them with that.
Then everything was sanded with 150 and 200 grit paper: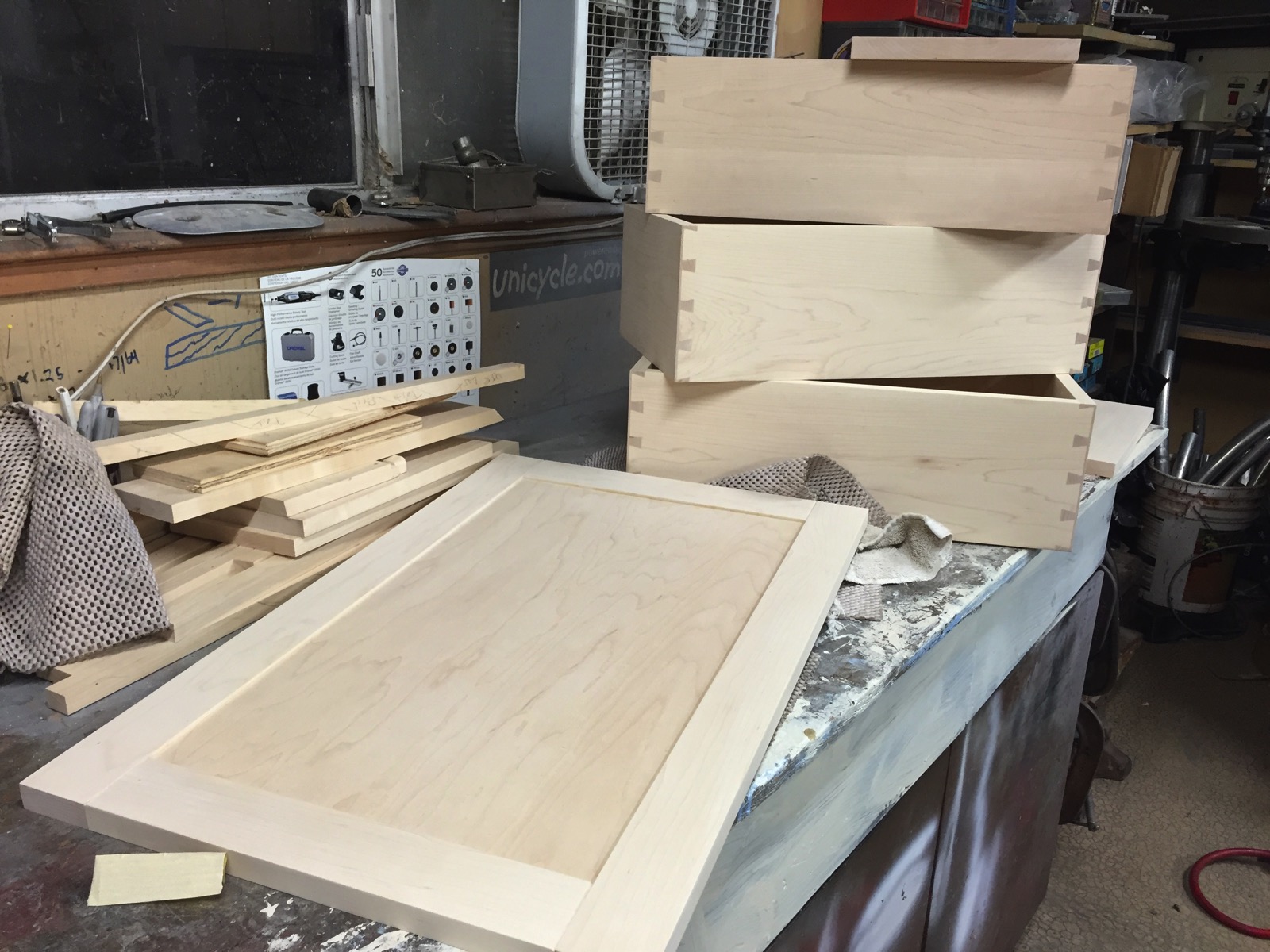 And the first coat of water based polyurethane: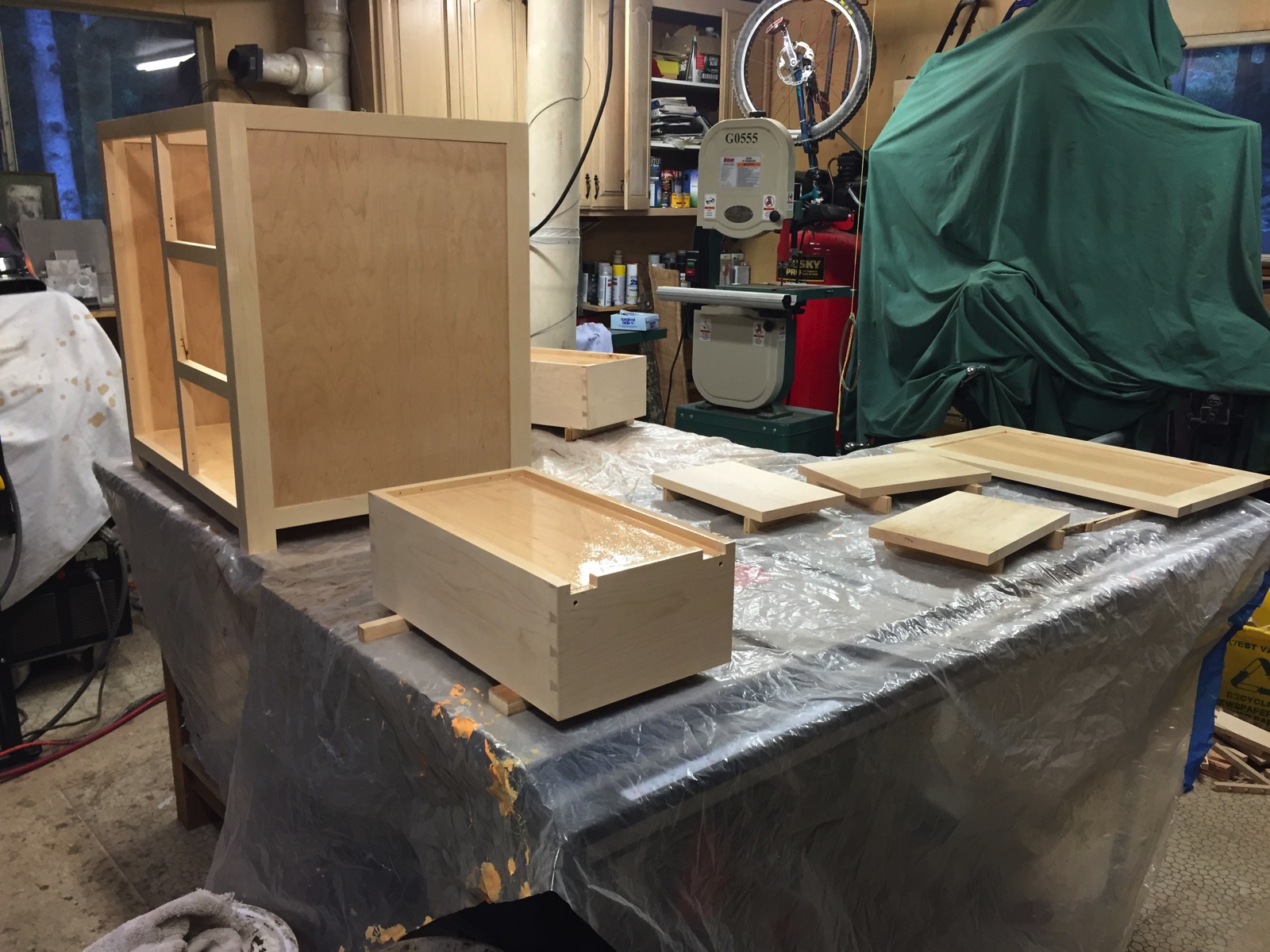 I was having trouble getting it to spray to the thickness I wanted. I think I'll let this first coat dry overnight and sand it down with 200 to knock off high spots.
---
This entry was posted on Sunday, August 23rd, 2015 at 8:23 pm and is filed under
Project Hutchinson
,
Woodworking
. You can follow any responses to this entry through the
RSS 2.0
feed. Both comments and pings are currently closed.