dovetail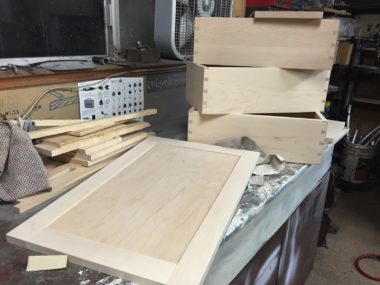 I finished up the drawers. I used the Bessey clamps to keep things straight and tight, and also to pull close any gaps on the end: After that, some still had some tiny gaps…I mixed...
[read more]
As an Amazon Associate I earn from qualifying purchases.
(c) 2008-2023 Corbin Dunn
Subscribe to RSS feeds for entries.
50 queries. 0.429 seconds.