CNC Woodworking: Madrone Spoon with Wood Inlay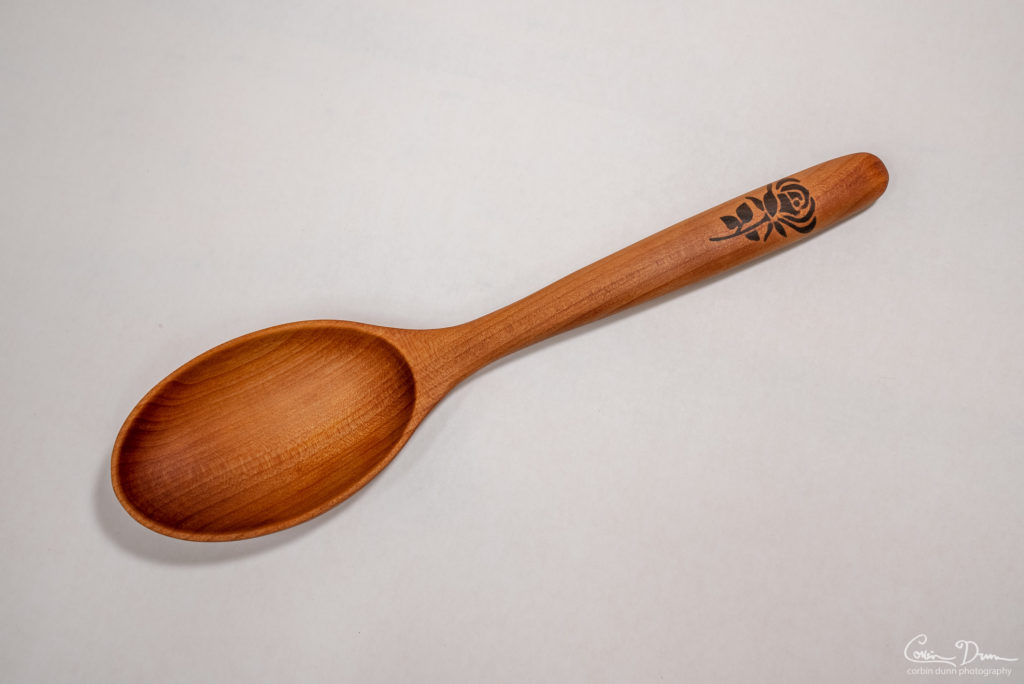 I decided to make a custom spoon to match the Wood Spatula I shared in my last post. I've only made a few of them with the rose inlay, but I do hope to make a few available for sale at some point.
For now I decided to write up some directions on how to make them, along with the files needed. I have them available over on my store website and Etsy:
Corbin's Workshop: CNC Spoon File and Plans
Etsy: Digital Files for CNC – Wood Spoon with Inlay
I spent quite a long time writing the detailed steps that I go through, along with some photos of the process. I designed the model in Blender but I did all the toolpaths, also known as the CAM (Computer Aided Manufacturing), inside of Vectric VCarve. A lot of woodworkers seem to prefer VCarve over Fusion 360, as it is a little easier to do for flat 2-d things. It is a little more tricky to get to work right for a 3D carving, but one can make it work. The area that it shines is creating vcarved inlays, and it can do things that Fusion 360 can not. For instance, it allows one to have a clearance tool to remove all the waste area inside of the carve. It can also project the 2D vector down onto the curved surface — which was key in a project like this where the carving is on the handle.
---
---