Heart Box – Cherry Wood and Madrone Wood Wave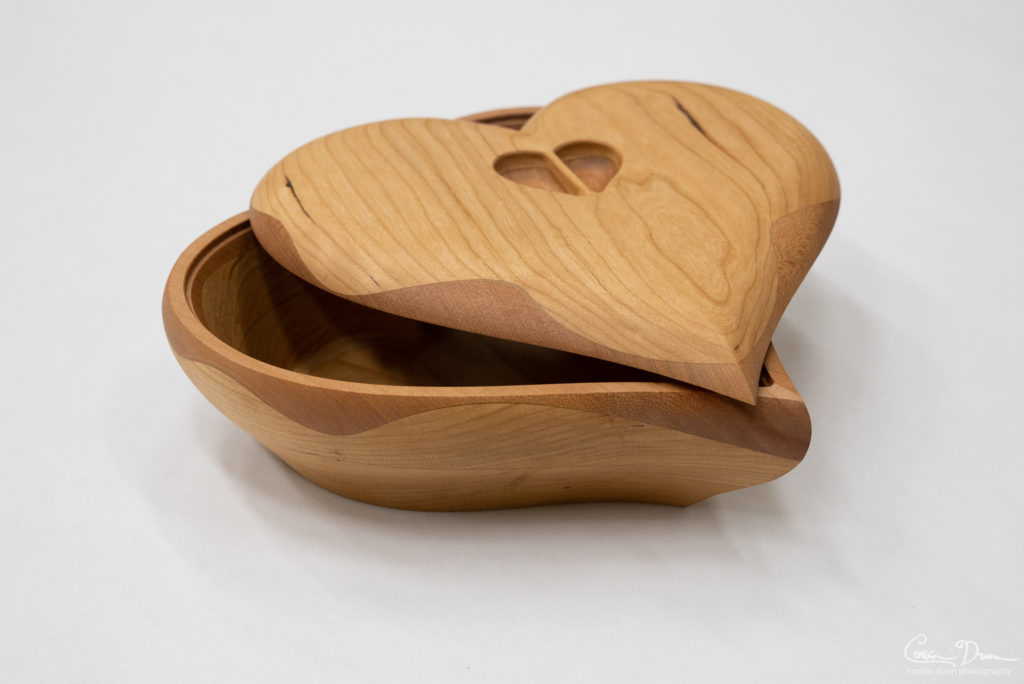 I've been working on setting up a new CNC machine, and this is one of the first projects I did on it. It is a variation of the epoxy and wood heart boxes I did a while back. I like working with epoxy, but I want to also do some pure wood projects. Wood is so much more sustainable than a plastic like epoxy.
This box is currently available (March 2023):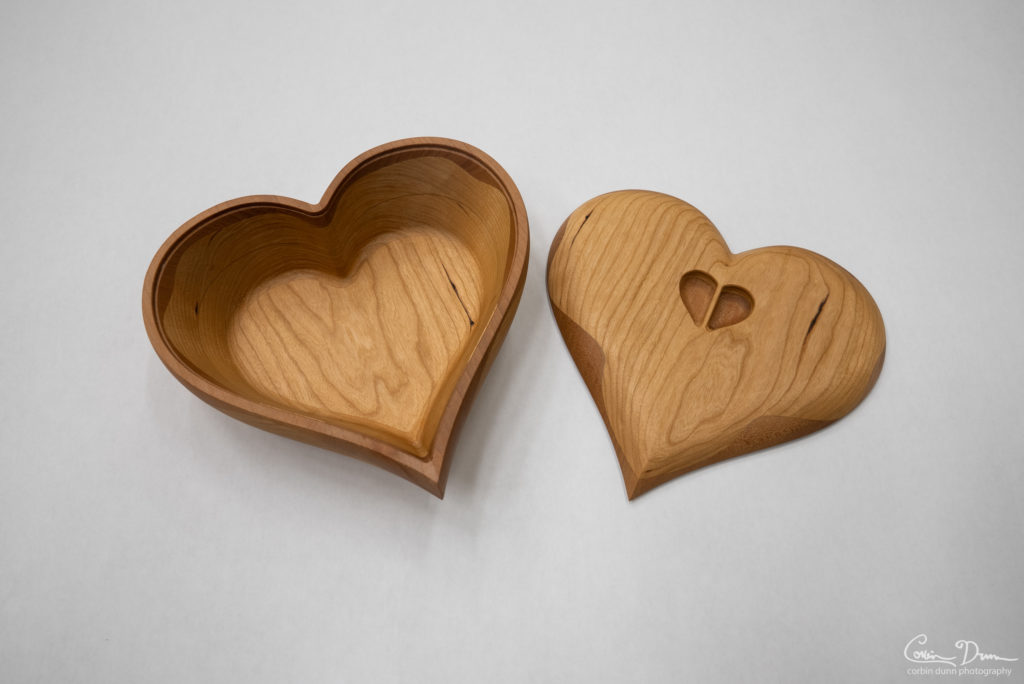 The hard part of doing a wood design is that it requires a lot of precision and careful planning to make sure the two wood pieces can be glued together with no gaps. The typical machining bits have a defined radius, and I usually use 1/4″ diameter bits with 1/8″ radius, and sometimes ones with a 1/16″ tapered radius. This value is the circular limit that I can machine; any inner corners that have a tighter radius can't be machined. This becomes a problem when the matching outer radius can be machined, resulting in a bad fit.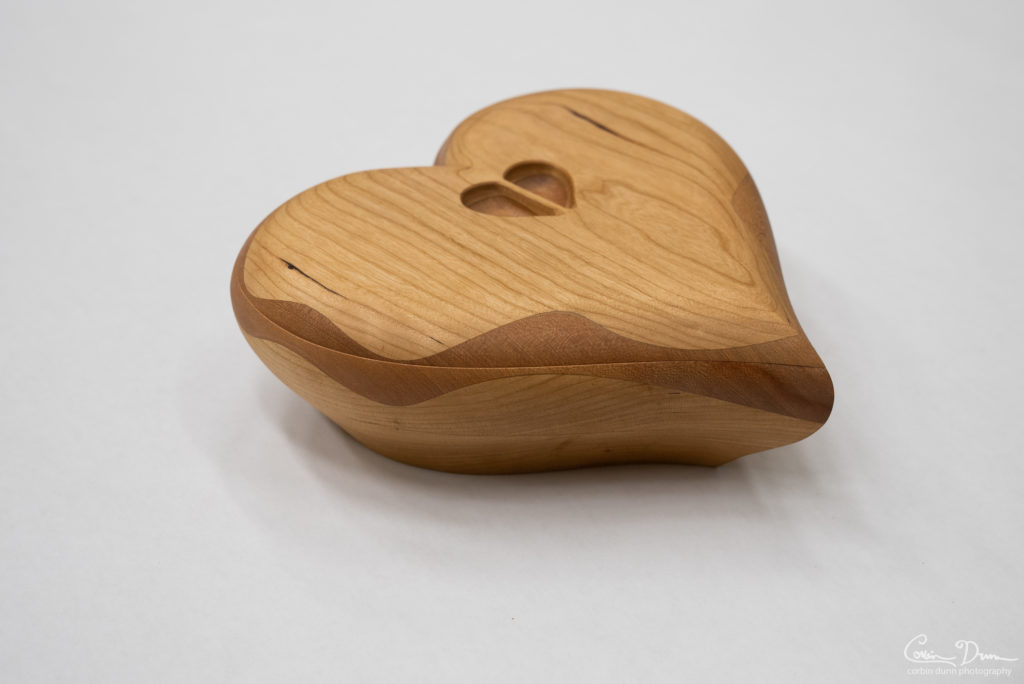 I like working with domestic hardwoods, so I picked cherry as the main wood and used madrone as the middle accent. The madrone came from a dying tree that I harvested in the Santa Cruz mountains with my chainsaw mill, and I don't have a lot of the wood left, but I wanted to create a design where it would complement the cherry. I have a maple and cherry one in the works, but I was worried the woods might be too contrasting. I'll find out soon when I get to the finishing stage of that box!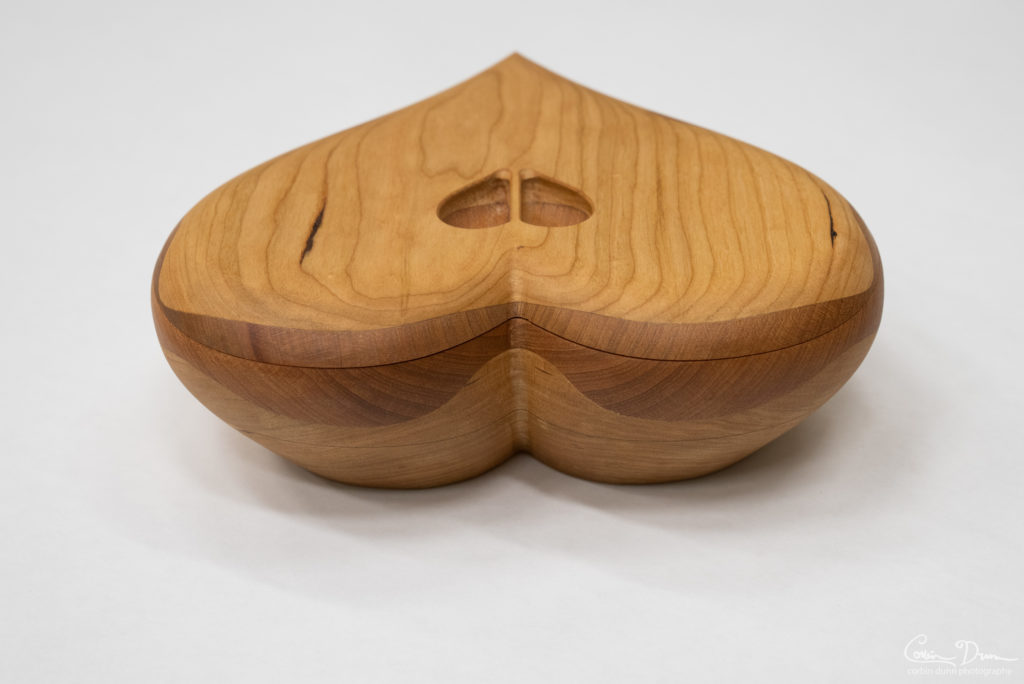 I'm quite pleased how the wave came out in the box!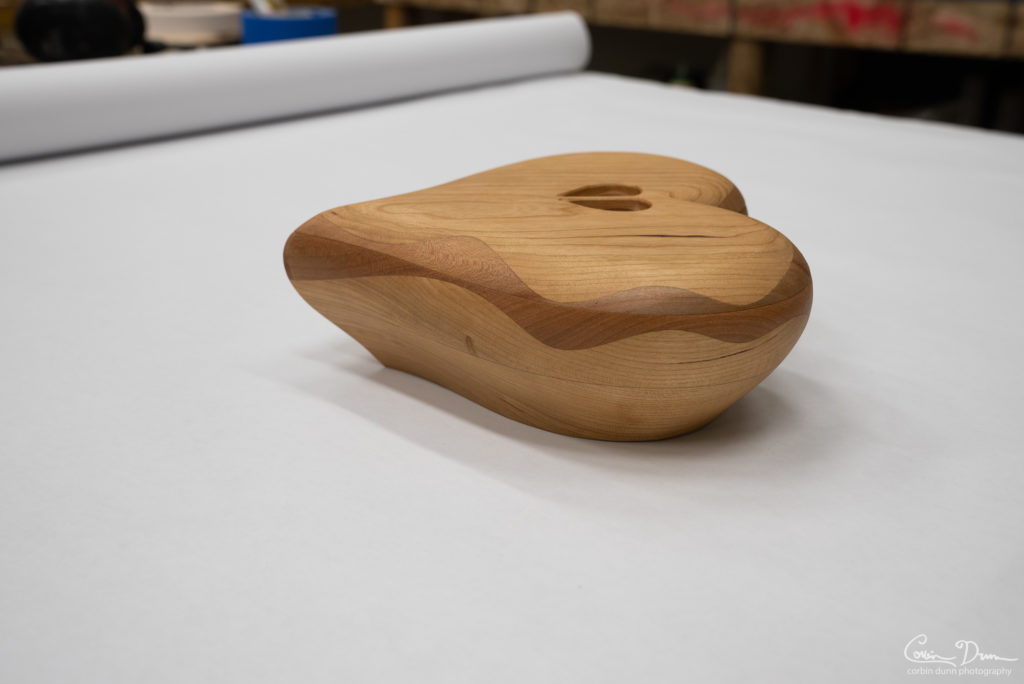 ---
---