The Overall Process – The Truckee Workshop Garage Part 3
Check out my previous article where I discussed how I got plans for my workshop. I want to go back a bit and discuss the overall top level process for getting an owner-builder permit. When I started out I was a little confused on exactly which engineer did what thing, so this might be helpful to someone else who is in the planning phase.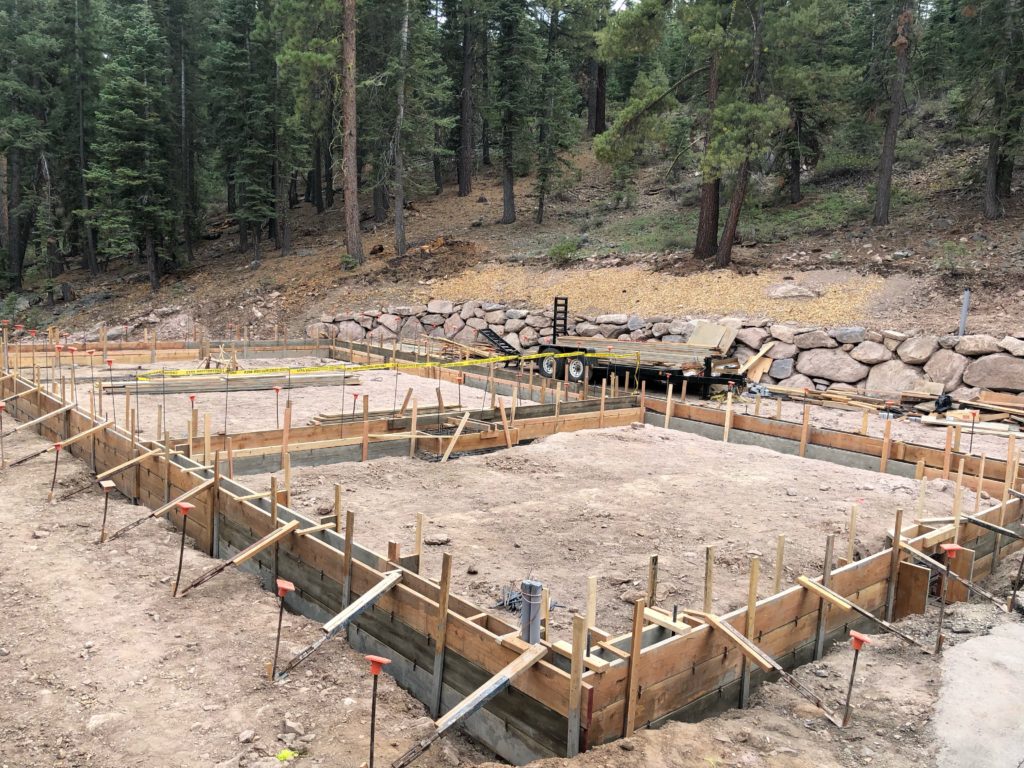 Surveyor – My first step was to get a survey of the property; this showed the property boundary lines and elevation profile for where I was proposing to put my shop. I used the survey to generate my own "Site Plan" showing where everything would be. I asked the surveyor for the CAD file so I could make my own site plan from it. This was also essential for the civil engineer to do the proper pad design.
Architect – I didn't need an architect because I knew the basic shape and layout I wanted (the basic drafting). If you have a complex building, then you will need an architect to design the shape and look.
Civil Engineer – My shop needed a lot of earth work excavation and backfill to make a flat pad for the concrete slab. I hired a civil engineer to do this. Frequently a civil engineer can also do surveying.
Geotechnical Engineer – Sometimes a county will require a geotechnical engineer to analyze the soil and determine how to compact it and what type of slope it can have. This is only needed if you are doing a lot of dirt work, and may not be needed by every county or state. I had the original geotechnical report from 12 years ago when my house was built, and the county accepted this report. The civil and structural engineers used this information when doing their work.
Structural Engineer – As I discussed in my last post, I hired Pacific Modern Homes (PMHI) to provide a wood package, and they contracted out the structural engineering out to another firm. The structural engineer did the building structure and the concrete slab design. Some structural engineers can also do the basic civil engineering for the earth work, but this may not be required.
Title 24 Energy Calculations – In California we require specific energy calculations for a heated building. PMHI contracted this out to a separate engineer who did the calculations for me.
As an owner-builder, I took all the information from the above engineers and created a packet to electronically submit my plans to the county. It took the county about a month to review the plans. They requested some changes, which required a bit of back and forth with PMHI and their structural engineers.
While the county was reviewing the plans I started getting bids for parts I couldn't do myself. The plans weren't finalized, but I could at least get things lined up to start moving once they were done. In general, I was trying to find an excavator, concrete company and radiant/hydronic heat contractor.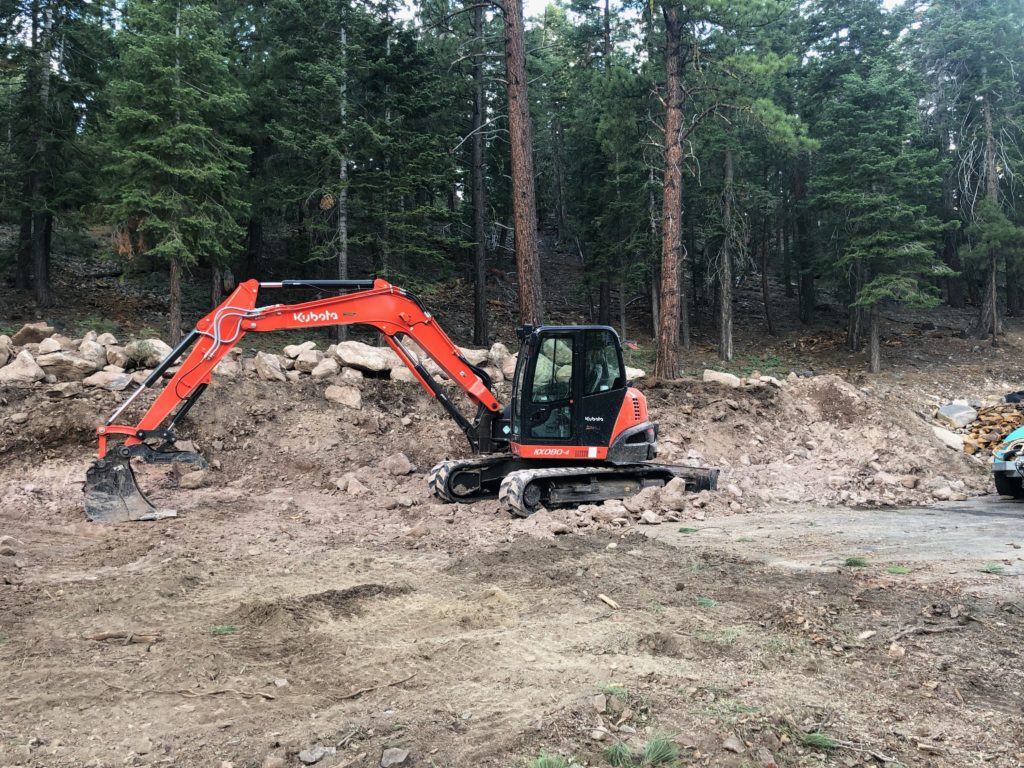 I was basically doing the job of a general contractor. Typically they will work with the structural engineer, submit plans to the county, buy the wood, and coordinate everything. They would also sub-contract out the work they didn't specialize in, which I'll list below. I didn't want the added expense of a general contractor, so I did all this work myself. This required a lot of time just talking to people on the phone and coordinating things. Some sub-contractors also dislike working with owner-builders, as the owner can mess up coordination and cause delays.
Excavation – I talked to a lot of local excavators in the Truckee area and got bids from several people. Some of the bigger companies wouldn't call me back.
Concrete – Concrete crews specialize in building the foundation or slab. Sometimes a general contractor would do this, but often it is sub-contracted out.
Heating – My building has radiant heat in the workshop area. This meant I would have to have a heating contractor put in the PEX tubing before the slab concrete was poured. I opted to contract this out, simply because I didn't want to spend the time to properly learn how to do it. I also wanted to get the building up as quickly as possible during the short summer building season.
Slab Insulation – I wanted spray foam insulation under the slab. It acts as a moisture barrier and is superior to the alternative of using foam board. Spray foam is not an easy DIY thing, so I contracted this out.
Framers – This was me and 3-4 other people that I hired to help erect the building.
Welder/Fabricator – My building has steel posts that had to be fabricated. I talked to a few welders and found someone local who charged a reasonable price. This ended up being an adventure…which I'll discuss in a later blog post.
Roofing – I contracted out the roofing. I didn't want to spend the time to learn how to properly do a metal roof, and I really don't want it to leak.
Plumbing – My project doesn't have any water. The reason why is more complex…and I'll discuss it later. I did have to do some plumbing for my radiant heat boiler. I haven't done this yet.
Electrical – I'm currently doing the electrical for the building myself.
Building Insulation – I'm not fond of doing insulation. I decided to contract this out so I could have spray insulation in the ceiling and regular bat insulation in the walls. I would love spray insulation everywhere but it is cost prohibitive. Bids for insulation where super variable from one company to another, and all incredibly expensive.
Drywall – I'm not sure yet if I'll do this or not… we'll see!
Garage Doors – Garage doors seem to always have to be purchased by an installer, so I contracted this out.
In the next post I'll started doing some site prep: Part 4 – Truckee Workshop Build Site Prep.
View all the posts chronological order: The Truckee Workshop Project 2021
---
---