3D Artwork: Bonsai Tree with Blender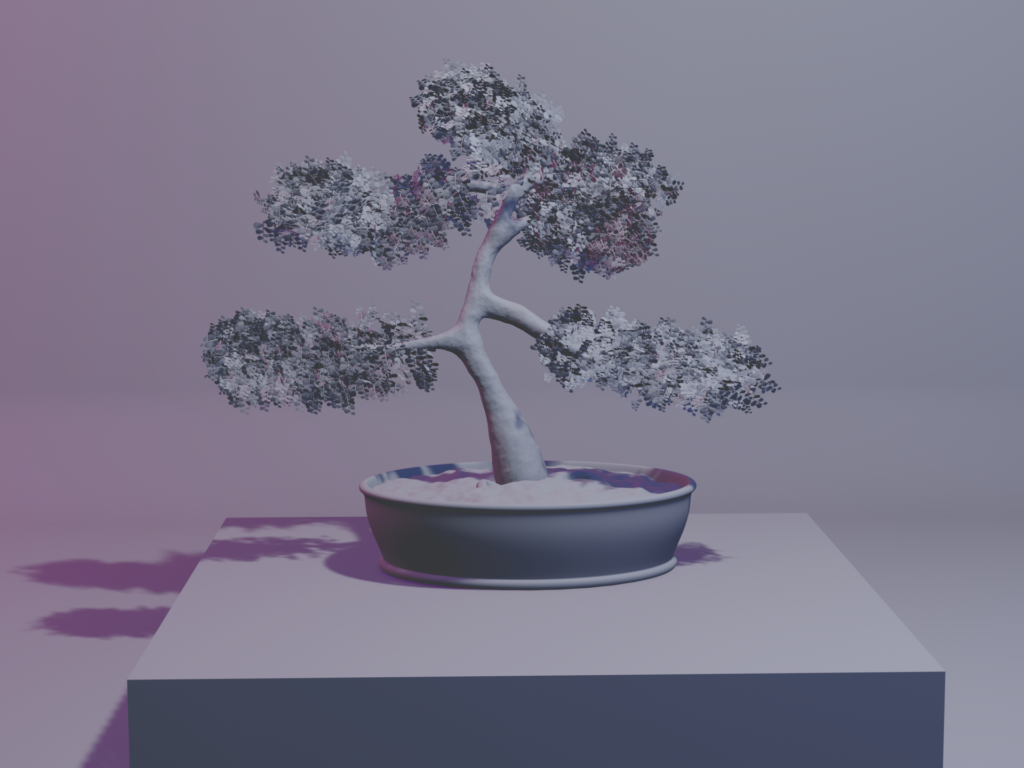 I've been working on learning Blender, a free open-source 3D program available for macOS, Windows and Linux. I have a lot of goals with learning it, but the main thing is just to have fun. I followed a tutorial from CG Cookie to generate the basic tree shape, but I did the bowl all on my own based on some reference images of bonsai tree bowls. Eventually I want to create some organic shapes that I can CNC in wood, epoxy and metal. But for now, it is just a lot of playing and learning.
Materials are difficult, and I just did a basic color after playing around with various palettes. I'm also a real beginner in lighting; I wanted two contrasting lights, so I added a blue from the right and a purple on the left, along with a main area light for the strong shadows.
---
---