Photos: THE CHAOS BOWL – CNC Woodworking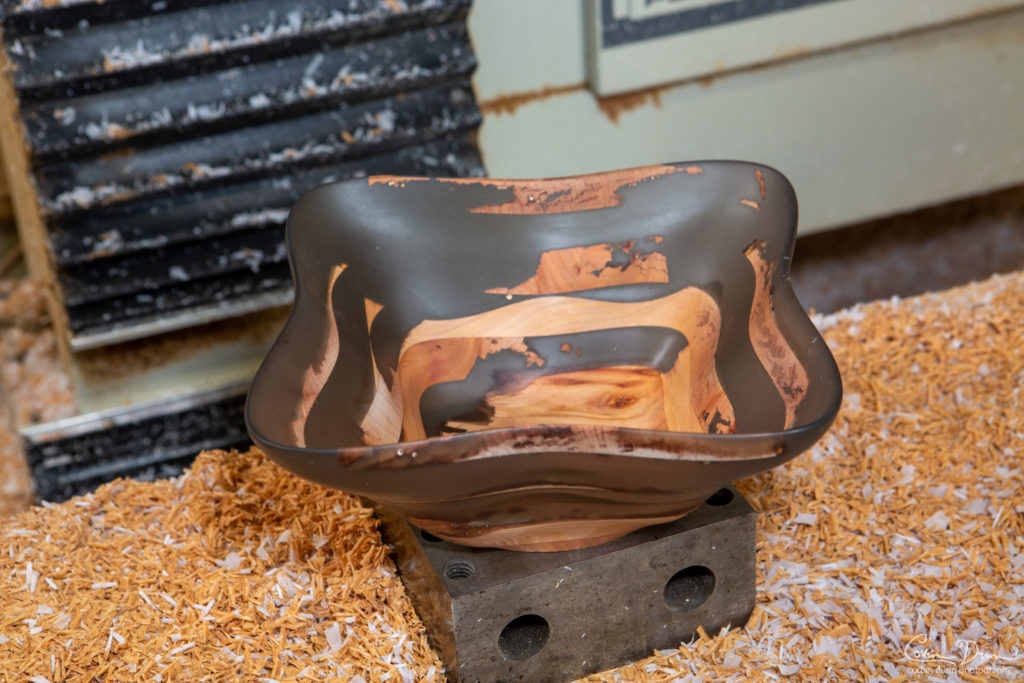 This bowl started out with the idea of using cracked pieces of wood. Unfortunately, it turned out pretty ugly. I didn't quite calculate where the broken areas would show up, and it became way too messy of a look. The shape of the bowl is incredibly beautiful and simple. I'm looking forward to making some other bowls with this same shape.
The wood is California madrone that I harvested with my chainsaw mill on my neighbor's property.
For epoxy, I used the slow-setting "Pour Me A River" brand epoxy's "Deep Pour". I got bubbles in the end product, but I blame my casting design more so than the product. A vacuum chamber would help me get rid of bubbles like these. Or, I can just cast it differently (upside down would have worked better).
The bowl was machined on my Tormach PCNC 1100.
Related: check out the making video: Making the Black Epoxy chaos bowl
---
---