Square Wood Bowl v1 – CNC Woodworking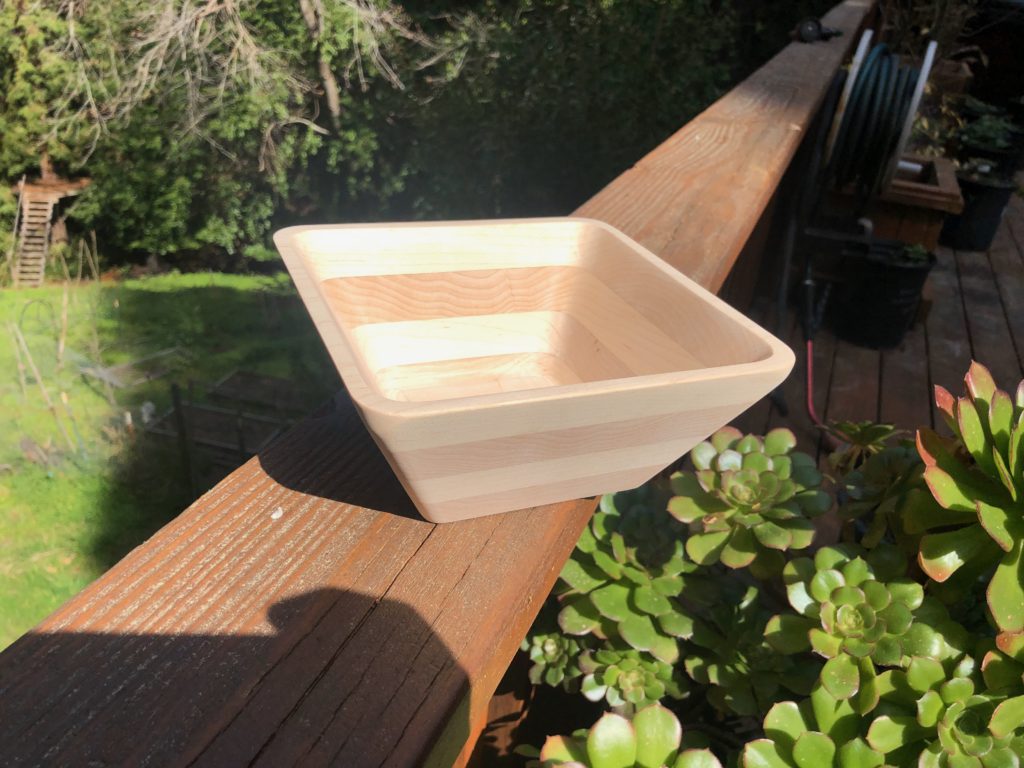 I decided to experiment with creating a CNC wood bowl. This is my first jump into doing some more complex shapes with a CNC router, although, I have a proper CNC machine and not just a router!
This started out by playing with some geometric shapes in Fusion 360. I was curious how steep an area I could machine with some regular router bits on my Tormach PCNC 1100. I think this is about the max steepness I can do; anything more and the tool holder would hit the edge once it goes past the flute depth.
This bowl is simple: four pieces of maple glued together in alternating grain patterns. I alternated the grain to help deal with the inevitable wood expansion that will happen with water contact.
The outside of the bowl was cut in two different ways. First I tried cutting it on the tablesaw, which worked quite well for two sides. At that point the angle side was agains the rip fence, and it wouldn't work. The saw blade was also at its max height, which is something I try to avoid, as it is a bit scary having so much blade exposed so high.
I ended up setting the proper angle on my band saw table and using it to cut off the outside edges. I then sanded them smooth with my stationary belt sander and stuck the entire "blank" into my Tormach.
The milling was fun. I used a 1/2″ metal bit at first, and it pulled out and into the wood. I was trying too deep of a cut. I swapped over to some of the upcut router bits, and they worked much better at clearing the inside.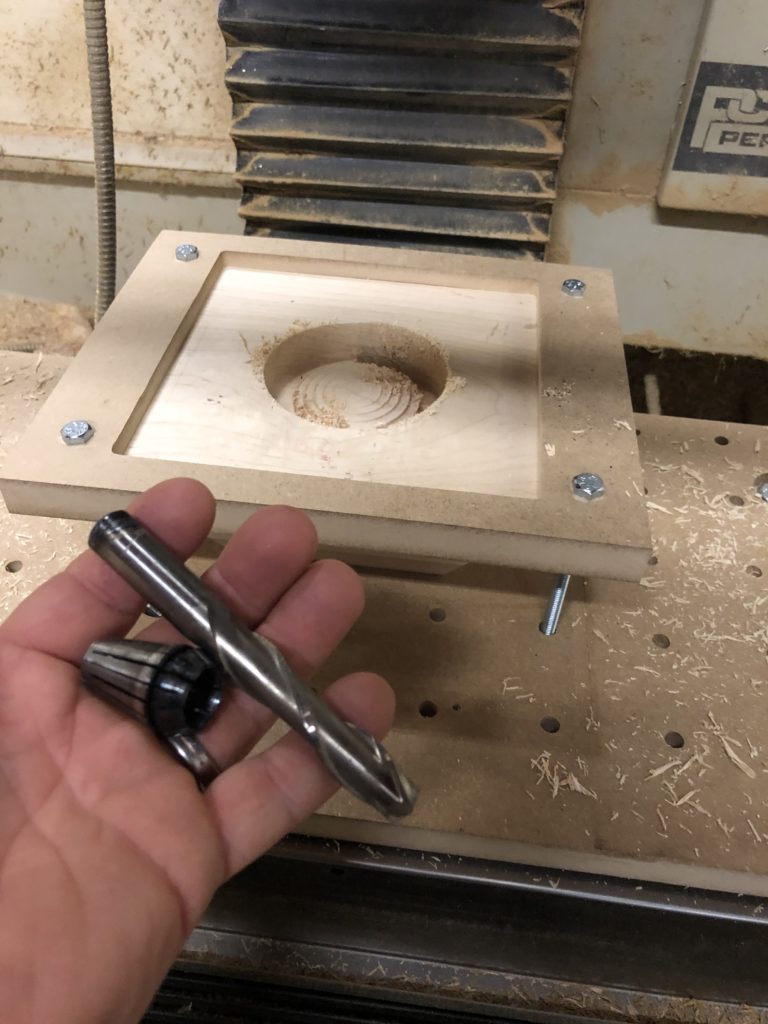 I toyed with different machining passes; the horizontal type are much better than 3d adaptive.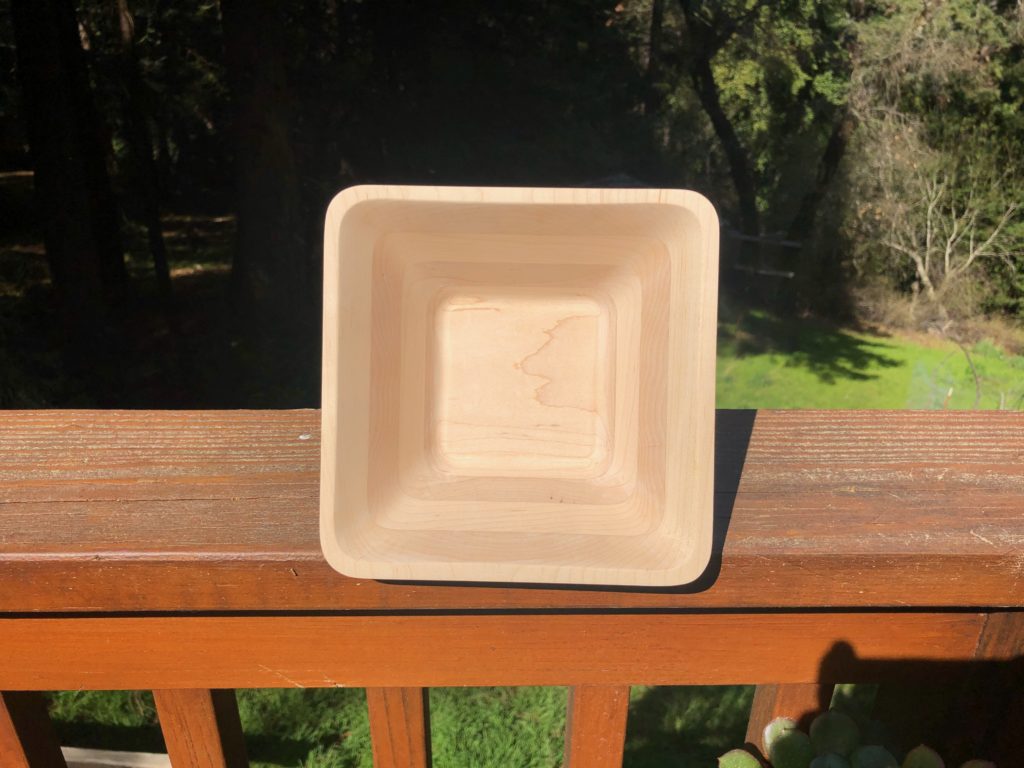 The bowl is finished with a cutting board oil that contains a bit of beeswax for extra water proofing. I also polished on an additional coat of a thicker beeswax based coating to help protect it even further.
I'm going to use this bowl for a while and see how well it holds up. Then I have some more ideas on what I can do with some similar concepts…
---
---