Woodworking Table Saw Cross Cut/Miter Sled
I decided that I needed a cross cut sled to better cut big slabs. With an inlaid track I could hold down odd wood sizes and safely cut them. I could have easily designed my own sled, but I decided to use Nick Ferry's plans after I watched his YouTube video. The cost of them allowed me to support another wood worker, and probably saved me hours of time trying to figure out what I wanted to make. The parts for the jig added up to quite a bit; $234 on Amazon for the accessories, and another $40 or so for a piece of cheap plywood. 
If I were to make it again, I'd change a few things:
1. The miter tracks extend all the way to the rear fence, and a slot is cut in the rear fence to feed bolts through. The slot height limits your bolt height for fixtures. Instead, I would stop the tracks about ¾" from the rear fence and not put any holes in the fence itself. Then bolts could be dropped into this end area and slid into the fixture. I might drill out mine to allow me to do this.
2. I would consider extending the left side to be as long as my table saw's cast iron wing. It is smaller to allow you to use the 45 degree miter attachment, but I don't think I'll use it enough to make it worth it, and I'd rather have a bigger sled area to support larger pieces. 
3. I probably wouldn't bother putting a tape measure on the right side of the jig. I usually only make cuts on the left side. Or, it turned out that the tape on the left was really a lot longer than I needed; I could have used the extra to put it on the left side…but the numbers would be off and increment in the wrong direction. I could probably live with that to save $12.13.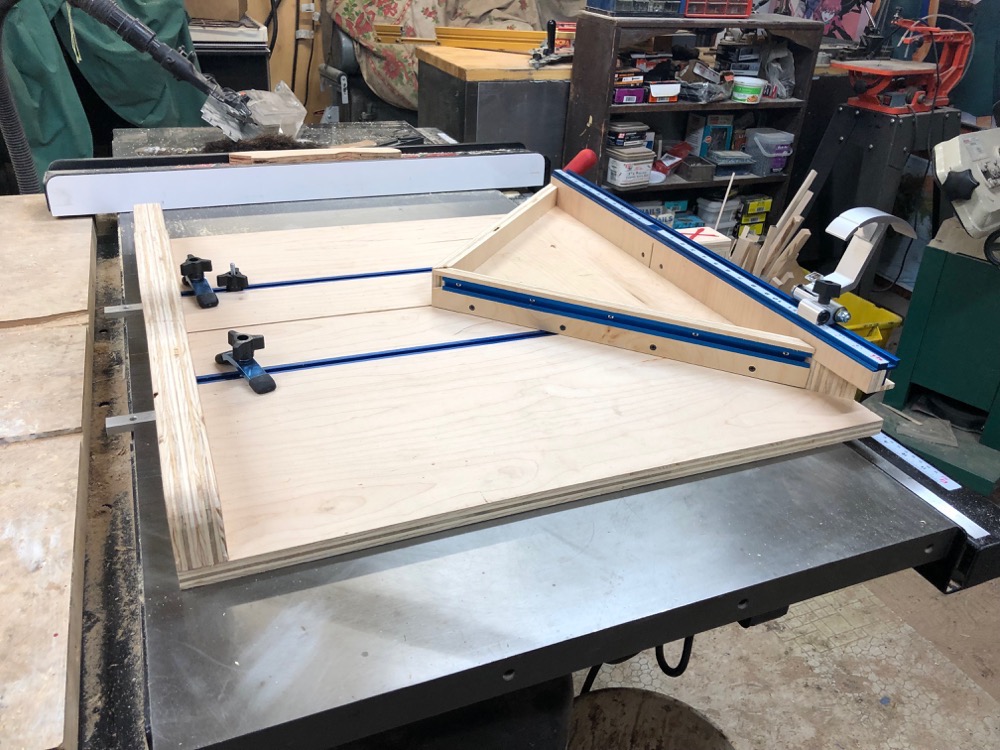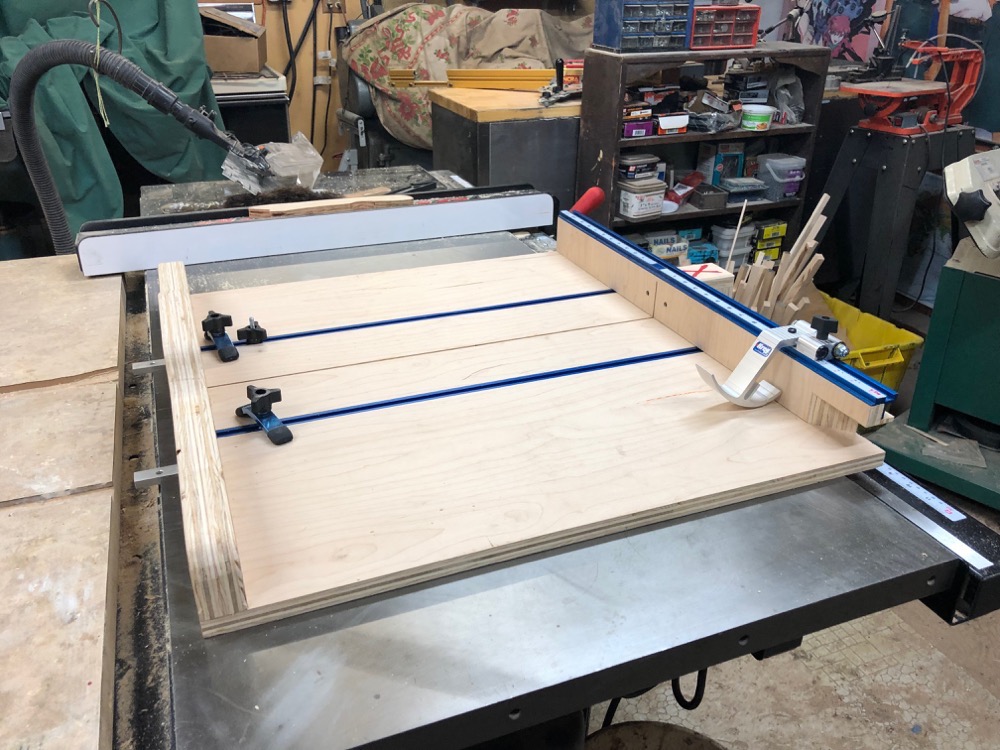 ---
---