jigs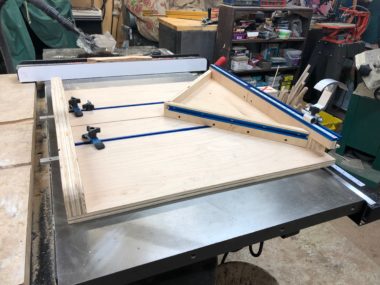 I decided that I needed a cross cut sled to better cut big slabs. With an inlaid track I could hold down odd wood sizes and safely cut them. I could have easily designed my...
[read more]
As an Amazon Associate I earn from qualifying purchases.
(c) 2008-2023 Corbin Dunn
Subscribe to RSS feeds for entries.
47 queries. 0.096 seconds.