Working Large Slabs – Introduction
I made a router jig for flattening large slabs. It is based off of Nick Offerman's design that I saw in an issue of Fine Woodworking a few years ago. I'll draw up the dimensions and make a video about the details, but for now here are a few pictures. It works wonders and the finish it leaves is almost perfect and requires very little sanding.
Update: Check out the post detailing the router jig, and a video of how I made it!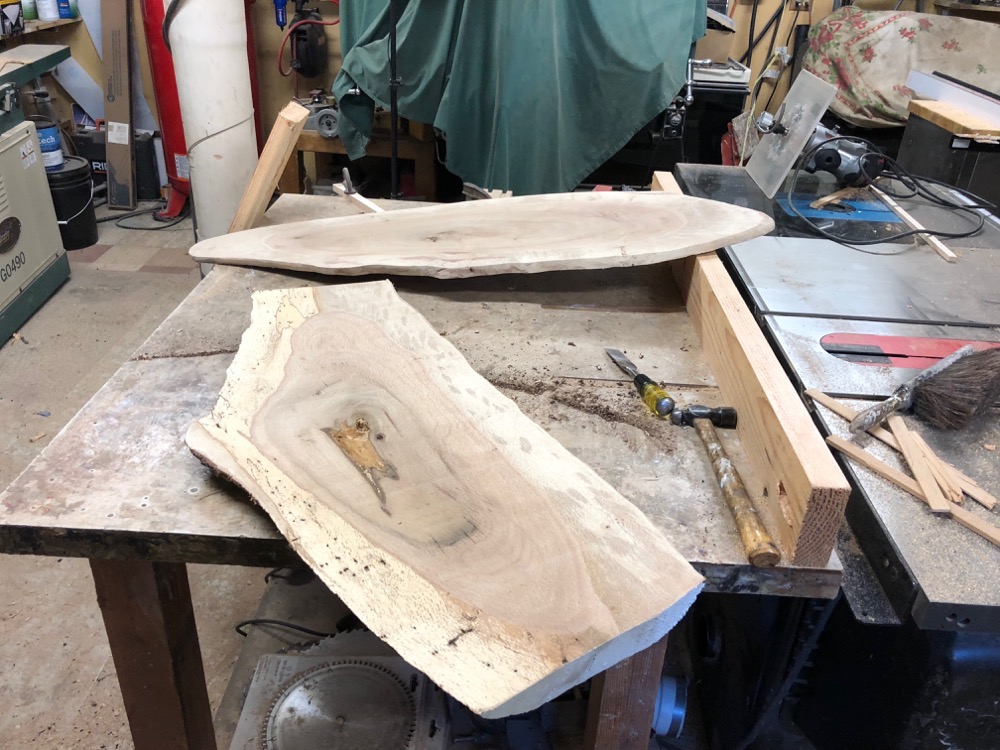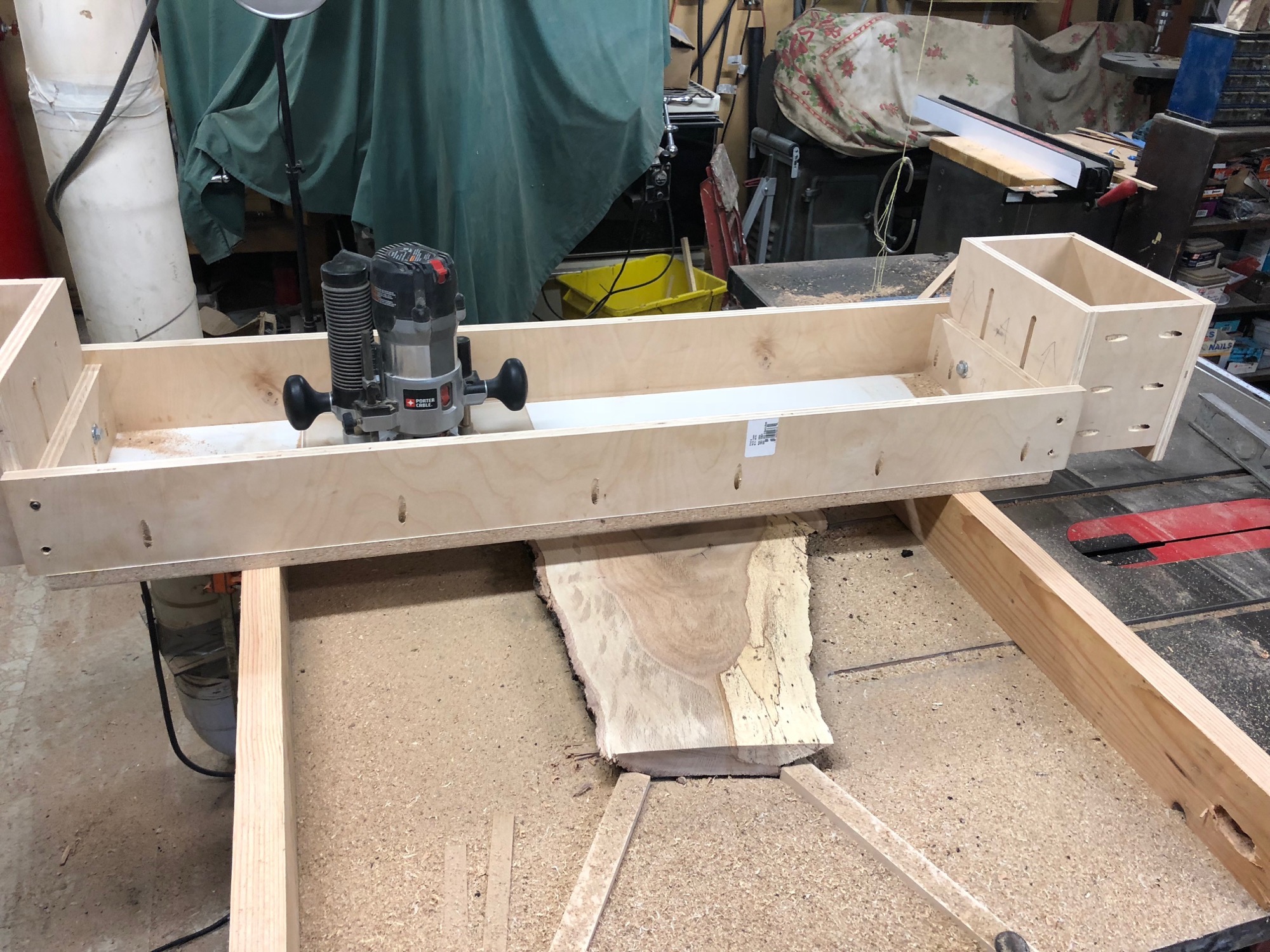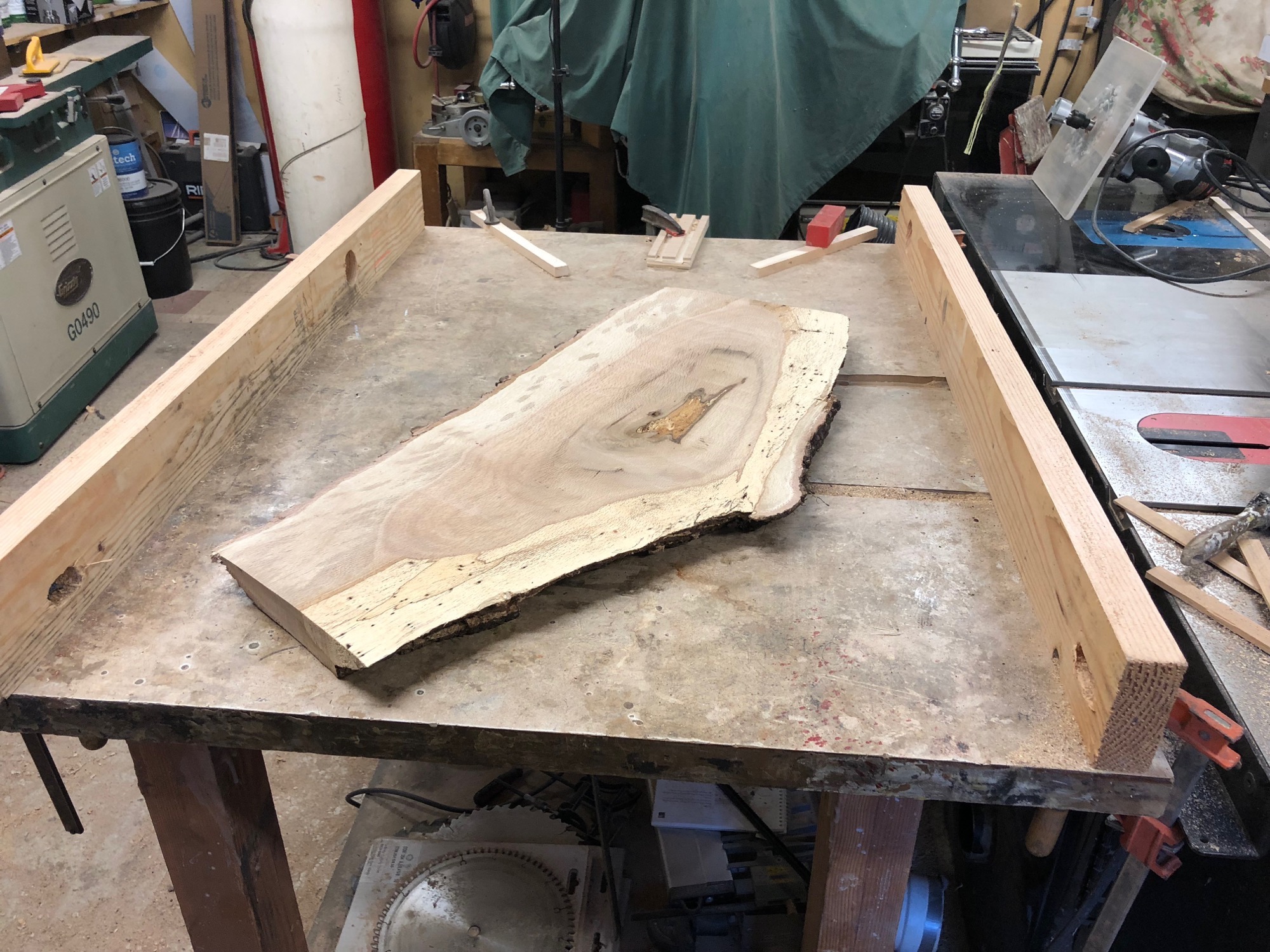 ---
---