Bathroom Cabinets: Floating Vanity Cabinet Design
I want my bathroom cabinets to "float". The top one floats 2″ in the air on top of the bottom cabinet, and the bottom cabinet floats 3″ in the air off the ground. The right hand side can be screwed into the wall, but the left side needs support.
I welded up this bracket; it is bolted to the bottom and bolted to the pair of studs. It is quite sturdy! Feel free to use these as ideas on how to support a floating vanity. It can easily support my weight.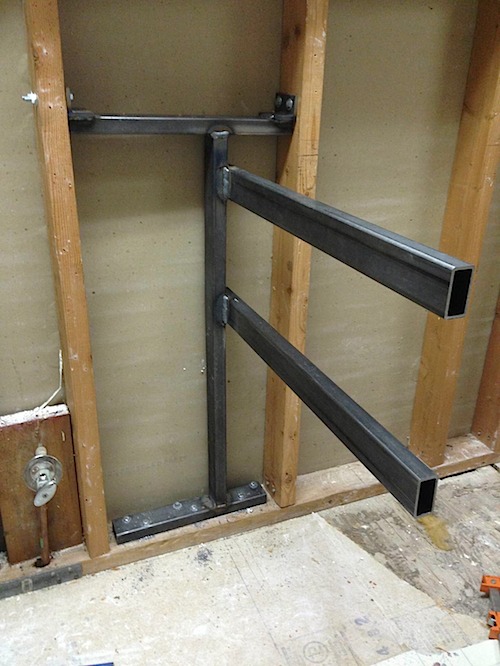 The top slips on; for testing to get the position right, I clamped the bracket to the walls, and used a brace on the right side: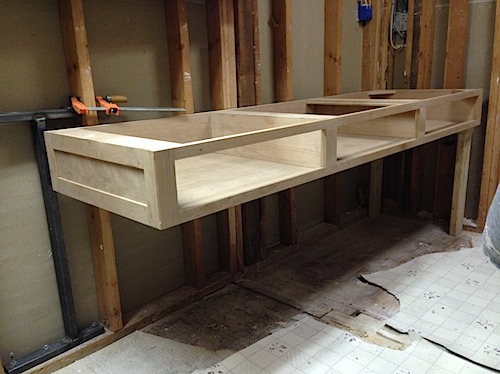 It is plenty sturdy and can easily hold my weight on the corner without dipping at all.
The bottom floating cupboard: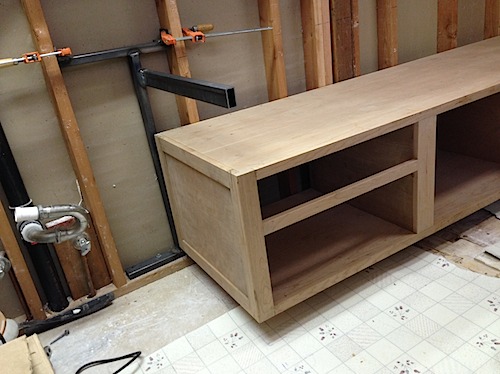 Both together: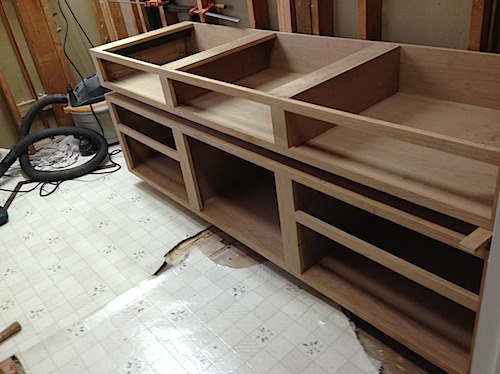 It probably wasn't necessary to make it to literarily float in the air, and I could have used gap pieces to support each section; from a distance you can't hardly tell if it is floating or not. But still, the concept is cool, and I think it looks good.
---
---