I'm working on a V-Frame 36'er unicycle, called the "
Corbin V-36
".
It's partially an experiment to see how light I can make it, yet still be strong and not flex.
I did a 3d model in Sketchup, and printed it full size. I then machined a jig to hold things in place. Here's a video explaining the jig:
And some pictures. The jig setup for my my main seat post tube: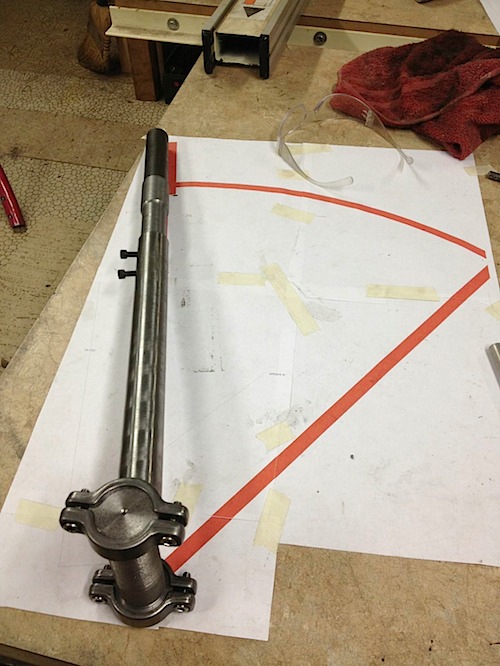 Experimenting with bending: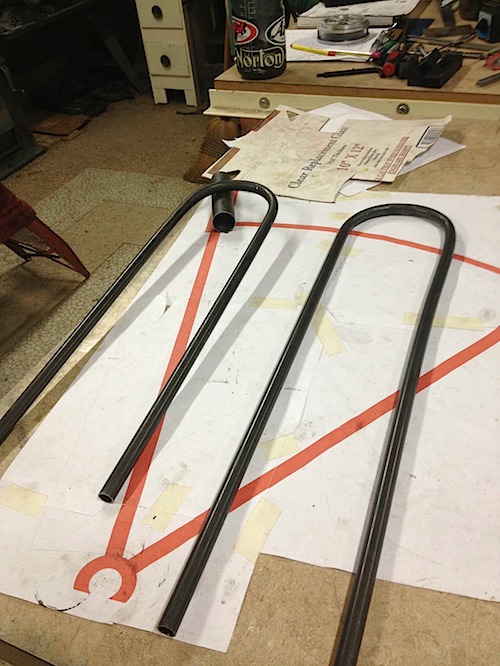 I'm using cro-moly tubing, 1/2″ OD by .049 wall thickness. It is too small of tubing, and the frame flexes when going up hills. I'm going to use 7/8″ tubing next, and try to re-enforce this frame.
Working the corners in my jig: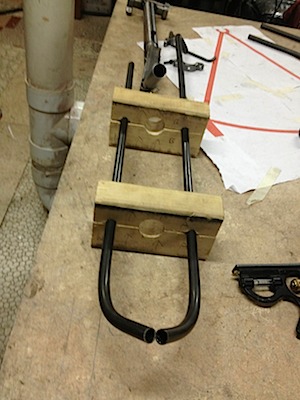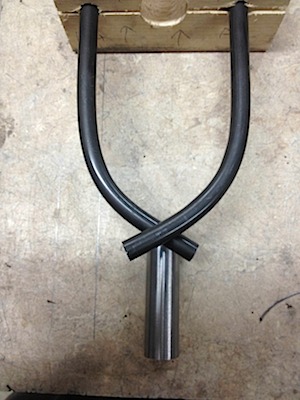 Jig and frame almost setup to weld the front post tube: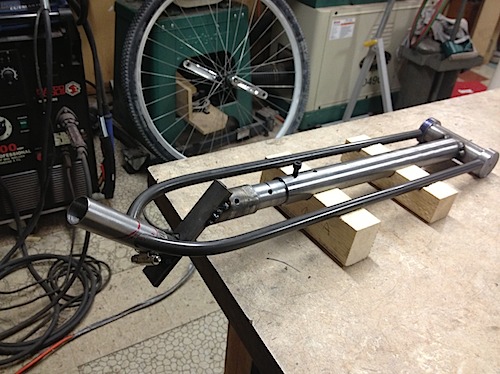 Clamped together, and brazing started: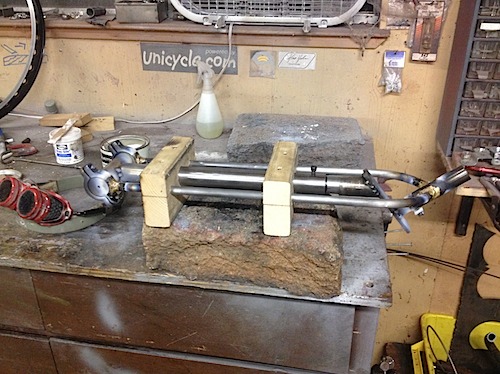 Popped out of the jig and a test fit: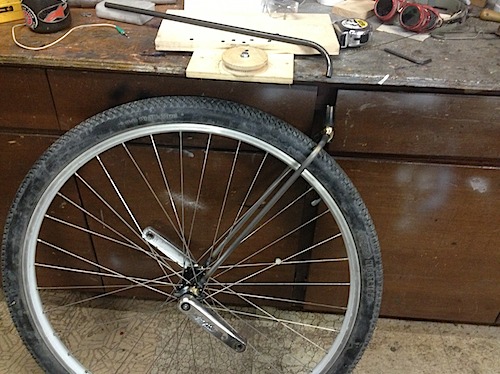 Setting up the main seat post: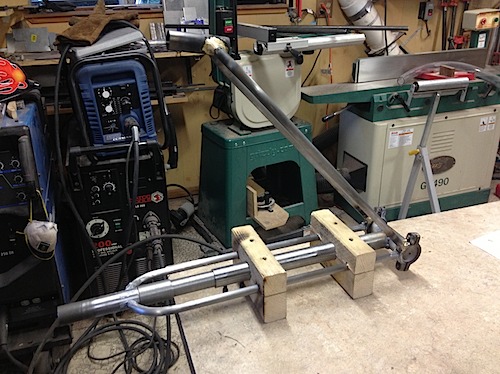 After it was brazed on: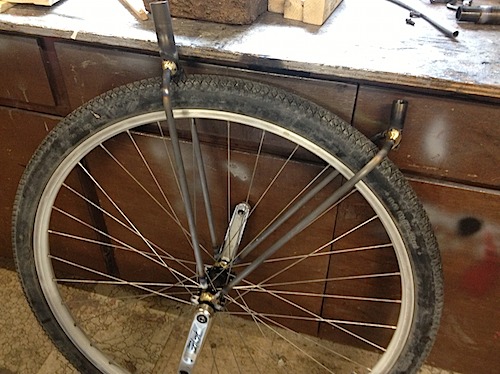 Horizontal support, bent to match the tire diameter, brazed on, and a test handlebar tossed on: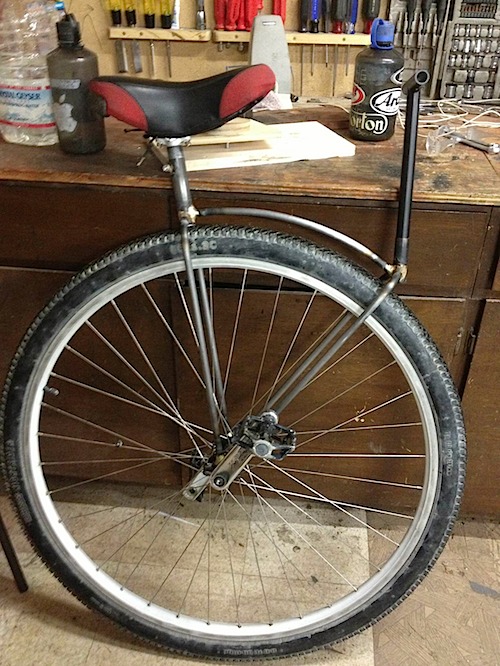 The frame flexes *a lot* going uphill. I have to use larger tubing for the seat post to fix that. I brazed on some lower supports to try to prevent flex, but it didn't help much. I'm going to braze on another tube really close to my seat post to try to get this frame to work. Then, if it does, I'll make another one with thicker tubing.
Due to heat distortion, I had to ream out both tube holes to get the stuff to go into them.
---
---