Blue Tree Software is now closed
Blue Tree Software, my shareware "company" that I have had for many many years is now closed. If you visited http://www.bluetreesoft.com you will be redirected to corbinstreehouse.com.
I plan on releasing my flagship product, WallChanger, as open source. The applications all run on Windows, and I only use MacOS, so it might take a while for me to post the source somewhere and rebuild a "freeware" version. If someone wants to build it for me and remove the reg code stuff, let me know…I'll send it to you.
Screen shots of my old website in QuickLook (boy, I designed that a *long* time ago):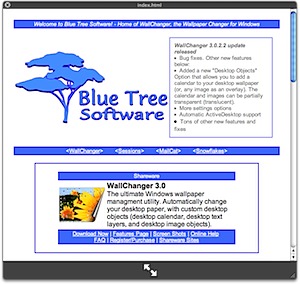 Before "Blue Tree Software" I called "Blue Software" (even older! Cool main font):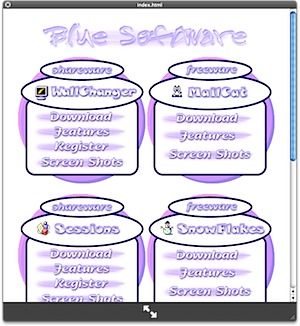 Playing around with designs: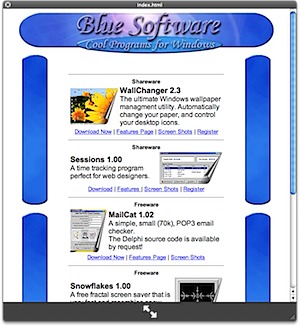 And while I'm at it, old screenshots of corbinstreehouse.com, designed when I was in high school back in 1995/1996: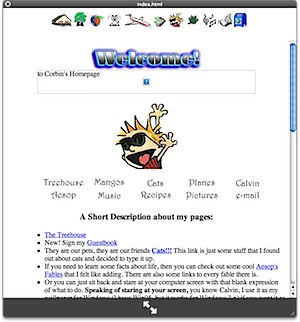 The fruity rainbow design when I was learning Adobe Illustrator and playing with dynamic javascript stuff. Back in 1997/1998ish (and around for quite a few years):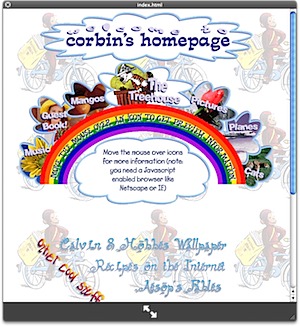 "Imaginary Internet Websites" when I made web pages for people in college: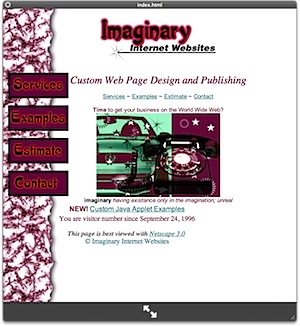 ---
---