Coker riding and a dog in a motorcycle boat trailer
This dog, seen in Corralitos, CA on our Coker unicycle ride, was traveling in style behind a nice motorcycle: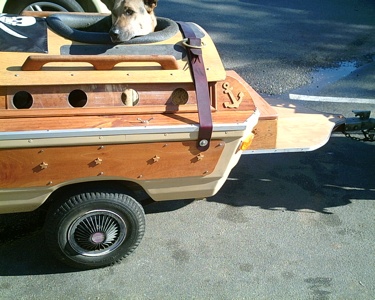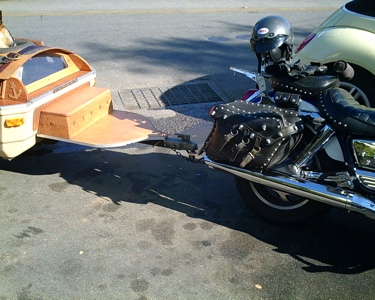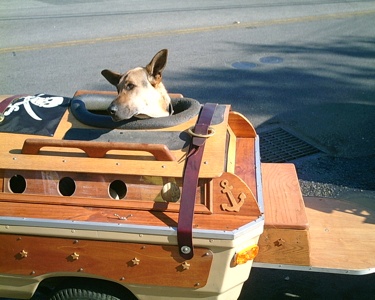 He had this little area to stick his head out of. You gotta love the pirate flag!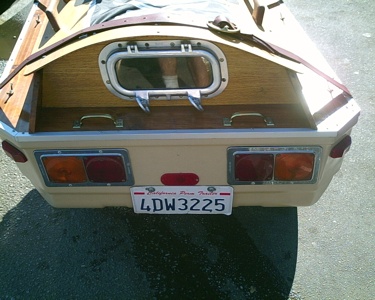 The back is nicely done!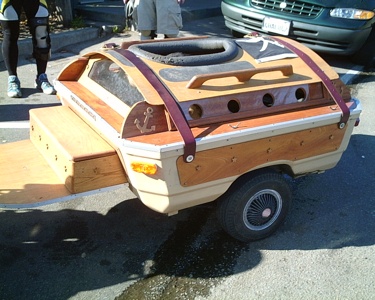 If he wanted to get out of the wind, he could tuck underneath, and still see forward through a little glass window!