---
I've been rather slow to update my blog. It is mainly for myself to remember what I did. After I finished the shower pan, I painted this red waterproofing membrane on the areas that might be exposed to leaking; in particular, it was required for the two niches I made, and also the window sill. I had extra, so I painted it around: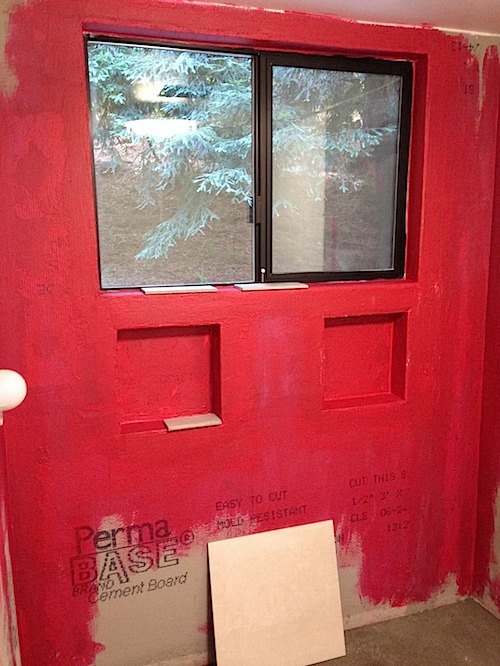 After that was done, I started tiling the wall! This was my first tile job *ever* and it wasn't easy getting the hang of it. My neighbor Mark loaned me his tile saw, which helped greatly in cutting the tiles. Here I used tape and wood to hold up the first few tiles. I worked from the center out, to ensure everything was centered the way I wanted it: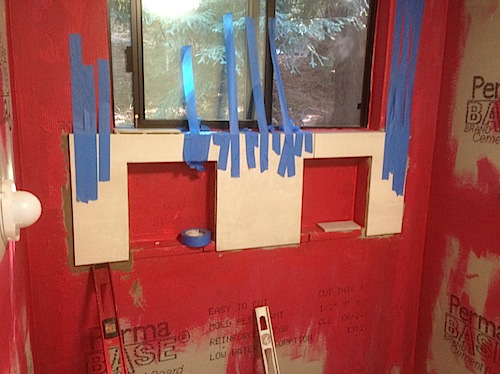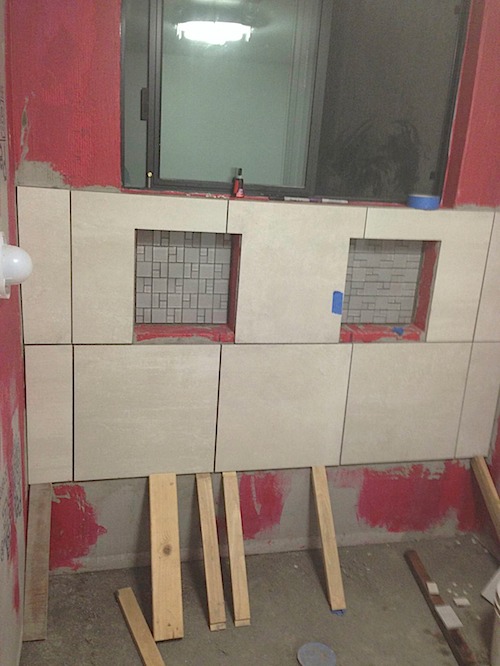 Fast forward a bunch of tile cutting for days and days (and not many pictures) and I ended up with this: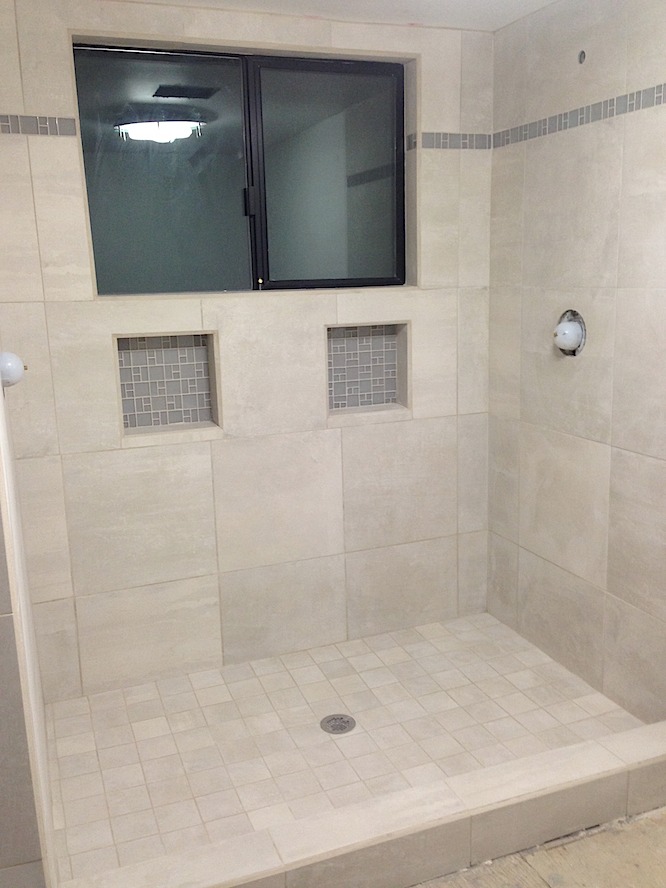 Shower tile!
---
This entry was posted on Wednesday, December 11th, 2013 at 9:18 pm and is filed under
Project Hutchinson
. You can follow any responses to this entry through the
RSS 2.0
feed. Both comments and pings are currently closed.