Adding a disc brake to an older KH24 mountain unicycle
I have an older KH 24 mountain unicycle that doesn't have the disc brake mount on it. During my Switzerland/Italy tour in the summer of 2012 I used a D-brake adapter (from unicycle.com) and KH spirit cranks to go with a disc brake on my KH36.
Scott Wilton told me I could machine the back of a D-brake adapter to make it work with the KH/Schlumpf geared hub: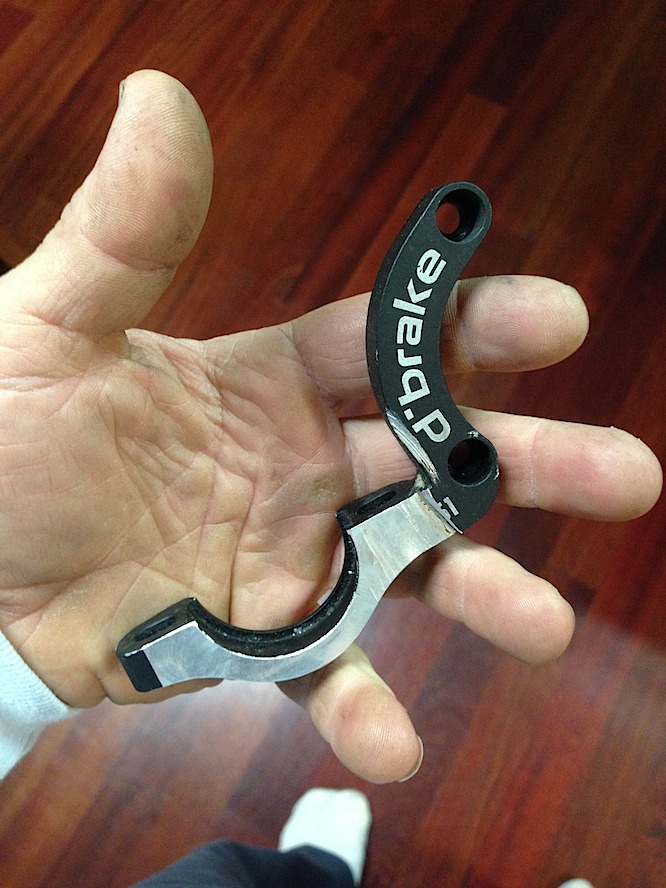 He warned me that hard braking might bend it, so I was always paranoid to really grab the brake hard while on the tour. After the tour, I got a new KH36 frame (and ended up making my own V-36 frame with a brazed on caliper mount).
I decided to use the D-brake on my KH24. During the first ride I did some really hard braking, and sure enough, it bent: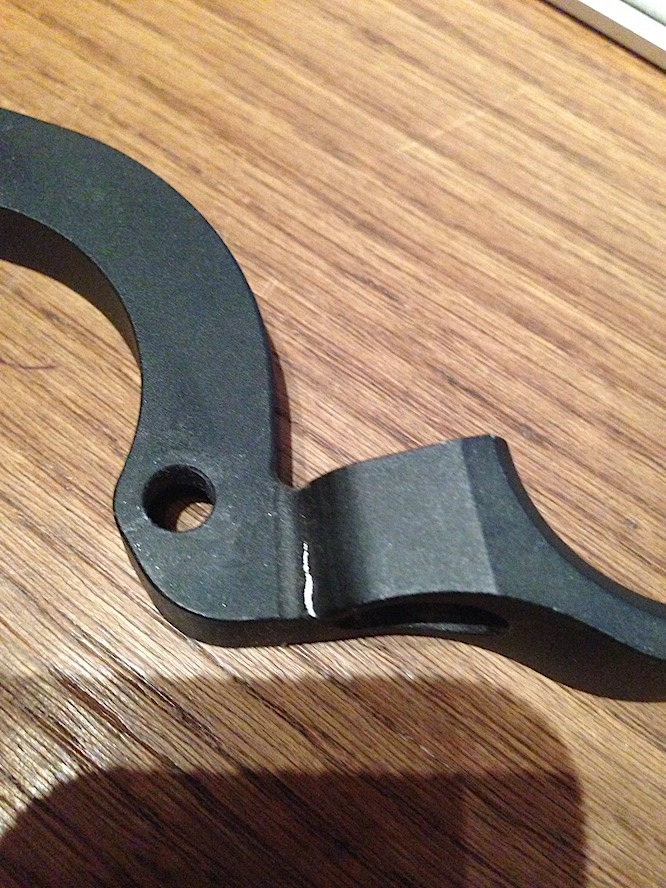 Note it bent at the corner, and wasn't due to being machined. It is just not quite strong enough of a design.
I decided to brush up on my ugly TIG welding and made a little adapter for the KH24 and welded it to my frame: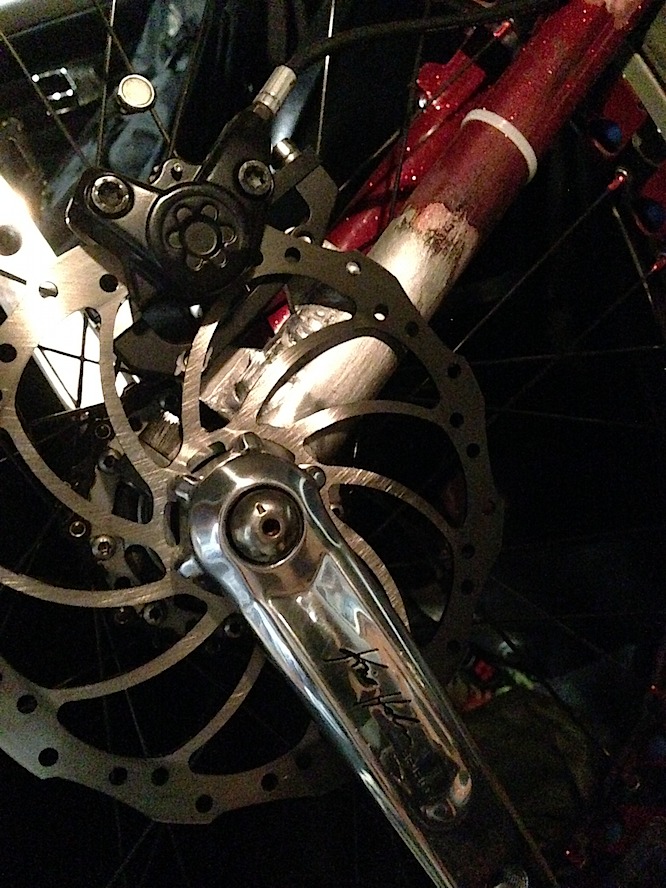 We will see how well my weld holds up…
---
---