flattening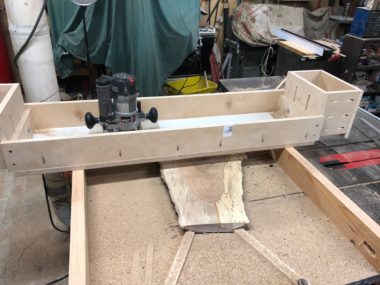 I've got a ton of oak slabs from a tree I milled, and I need a good jig to flatten them. I recalled reading a Fine Woodworking article where Nick Offerman made a jig, and...
[read more]
As an Amazon Associate I earn from qualifying purchases.
(c) 2008-2023 Corbin Dunn
Subscribe to RSS feeds for entries.
49 queries. 0.128 seconds.