cutting board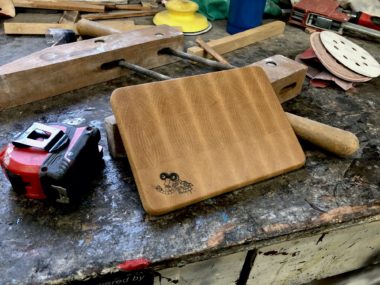 This is a simple end grain cutting board made out of hard maple. I made a few of these to experiment with engraving and epoxy filling. It is difficult to fill the engraving without staining...
[read more]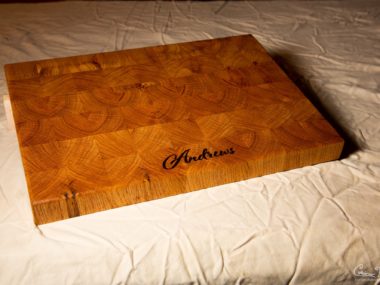 I've been working on making some end grain cutting boards. Apparently end grain boards are more durable than lengthwise grain boards, but I haven't ever used one for a period of time to find out...
[read more]
As an Amazon Associate I earn from qualifying purchases.
(c) 2008-2023 Corbin Dunn
Subscribe to RSS feeds for entries.
61 queries. 0.774 seconds.