Epoxy Engraved End Grain Cutting Board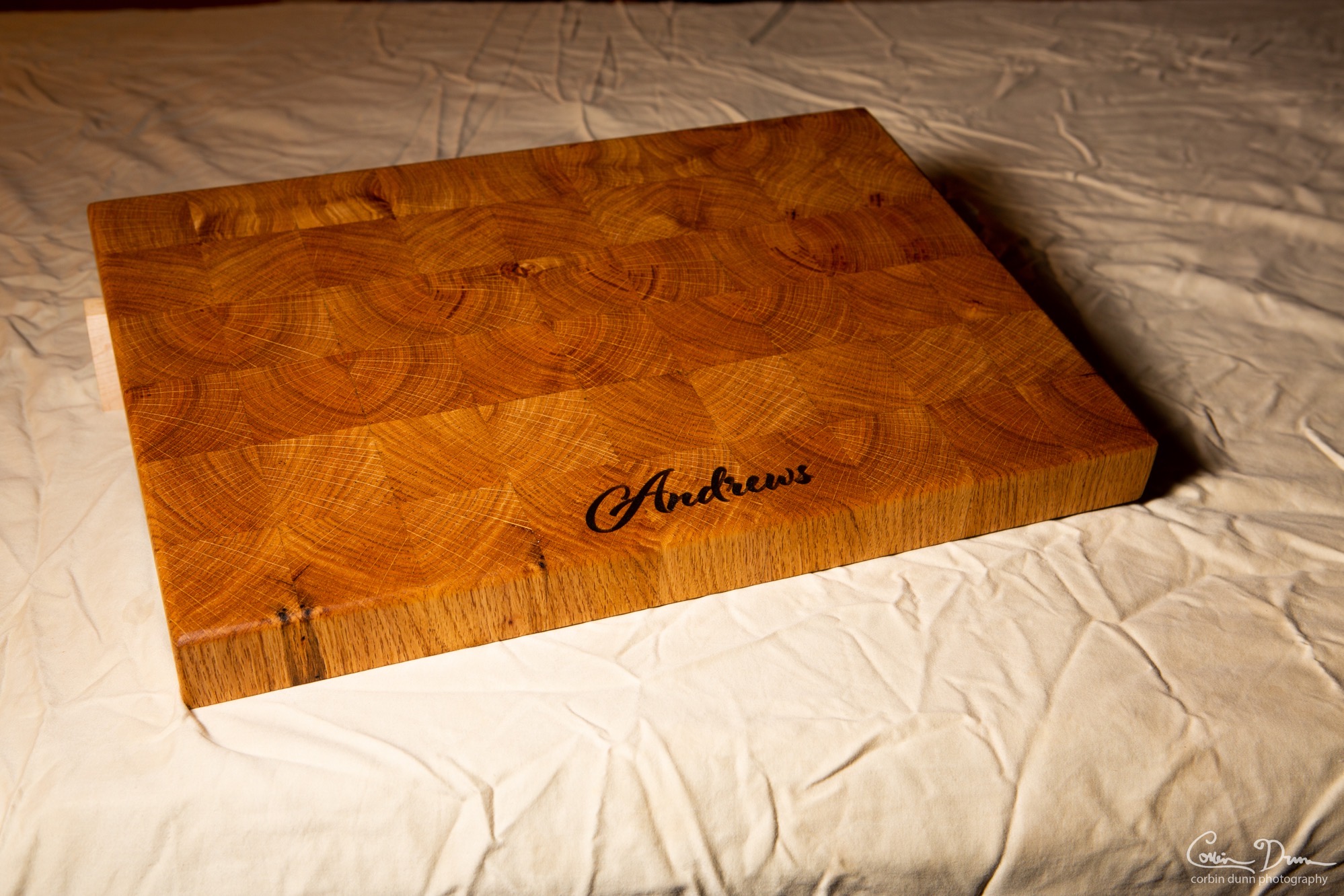 I've been working on making some end grain cutting boards. Apparently end grain boards are more durable than lengthwise grain boards, but I haven't ever used one for a period of time to find out if that is true or not. It is said that the end grain fibers tend to self heal from cutting as opposed to cutting up the lengthwise fibers.
This cutting board is massive, and feels good to hold. The first photo shows the text as it appears in real life, which is fairly dark. Some of the thinner parts of the text are a bit more transparent. 
The Andrews are my wife's sister's family. Here's the letter we gave to them:
About five or six years ago a big oak fell down in our yard. It blocked the road, hit the power lines, snapped the utility pole, put a hole in our neighbor's fence, took out their mailbox and caused a 24-hour power outage. Corbin saved a few chunks of it that he mauled out with his chainsaw, while most of the rest heated the house. We think it was a "California Black Oak".
This is actually cutting board number three for the Andrews. The first was made out of scrap maple and would have been ready for Christmas. However, it was Corbin's first "end grain" style cutting board and he didn't clamp it together quite right. It bowed up in the middle about 1/2". This didn't pass Lexi's quality control, so we cut it up into two smaller mini-cutting boards. They were nice and flat and cute. Number 2 got fancy text engraving on it and some awesome blue epoxy. Then Corbin realized the over-pour of epoxy badly stained the wood and, as he sanded it out, the text looked funky. Luckily, he had a second mini-cutting board, so he engraved the text again and did it deeper to account for the sanding. Needless to say, that didn't work, and it became the test bed for figuring out how to make this project work. The test board has "Andrews" engraved no less than three times on it, and one of the three looks pretty good. So, Corbin decided to try it again on some other wood.
End grain cutting board: It will tend to bow a bit when it gets wet; that is normal and okay. If it rocks, put a towel under it. Don't put it in the dishwasher, that is a cardinal sin. It is sealed with food-safe cutting board oil, which is just mineral oil with beeswax.
If you already have an awesome cutting board, or if this one is too big, feel free to pass it along to someone else with the same last name. Or, find someone with the first name "Andrew" and add an apostrophe.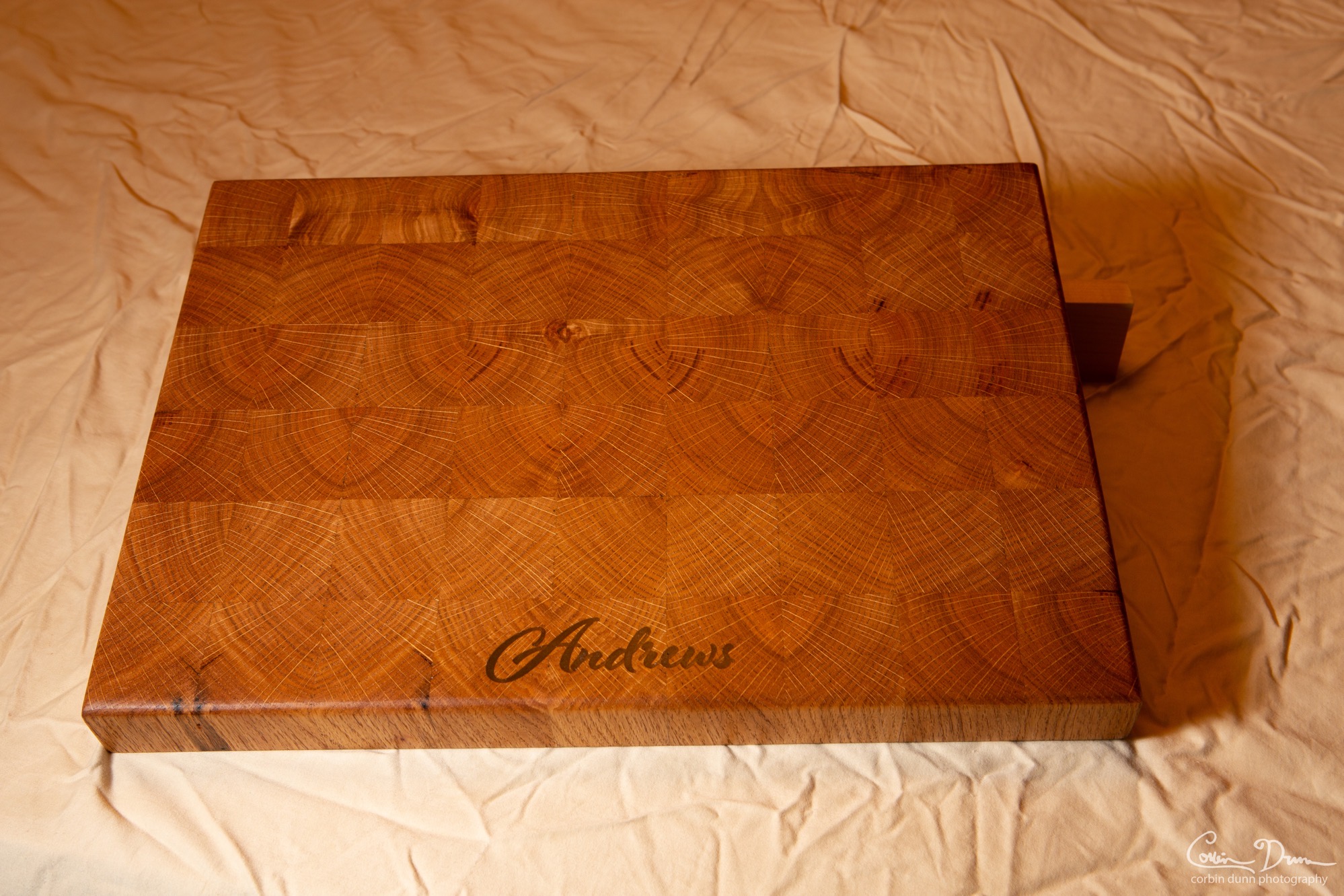 ---
---