Creative Commons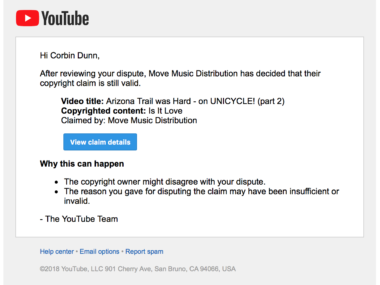 YouTube's automated song detection software is generally terrible, as I have gotten three or four incorrect violations in the past and the songs barely even match. However, in this case it was an exact match,...
[read more]
As an Amazon Associate I earn from qualifying purchases.
(c) 2008-2023 Corbin Dunn
Subscribe to RSS feeds for entries.
50 queries. 0.352 seconds.