Avid CNC ATC Post Processor for Fusion 360
If you are using an Automatic Tool Changer (ATC) with an Avid CNC then you have to customize or install a new post processor to make it work properly in Fusion 360.
Campion video, in case you want to see how to do it: Avid CNC Post Processor Setup.
I already did the modifications, and you can download the file here:
Visit the GitHub page for the latest Fusion 360 Post Processor
Click the Download button and save it to your computer:

3. Install it per Avid CNC's directions; I recommend following the "Local" directions but actually putting it in the Cloud, so you can access it from any computer.
4. The free hobby version of Fusion 360 is limited for tool changes; you can only have one tool change per file. To have more than one tool change you will have to subscribe to Fusion 360.
5. When you Post Process a model, be sure to check "Use M6". I also recommend turning on "G28 Safe Retracts".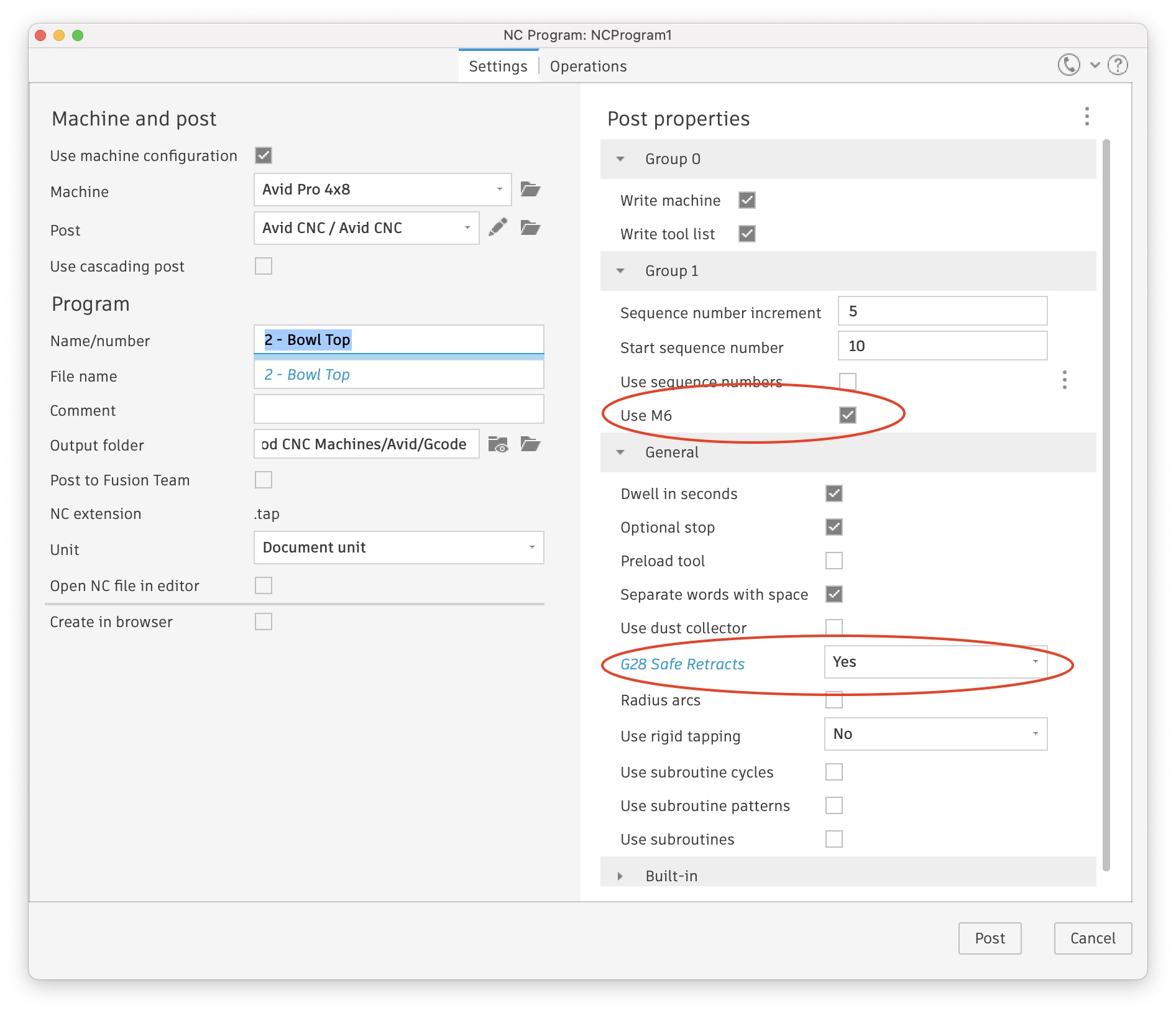 ---
---