Photos: Lotus Bowl #1, Madrone with Epoxy
Following up my last post on the Lotus Bowl Video. Here are a few photos of my latest CNC woodworking art piece. This bowl is rather small; I'd really like to make bigger bowls, but I'm limited by my CNC machine's table size, which is a Tormach PCNC 1100.
The bowl is made from madrone wood. The tree came from my old neighbor's property and was starting to die, so I cut it down and harvested the wood for projects. The epoxy resin is tinted with purple mica powder.
I designed this bowl in Blender, a free 3D modeling program, and I originally posted some details on the design back in December 2021: Lotus Bowl Design. I modified the design a bit since then, and made it a little taller. The real life bowl turned out a lot like the proposed renderings.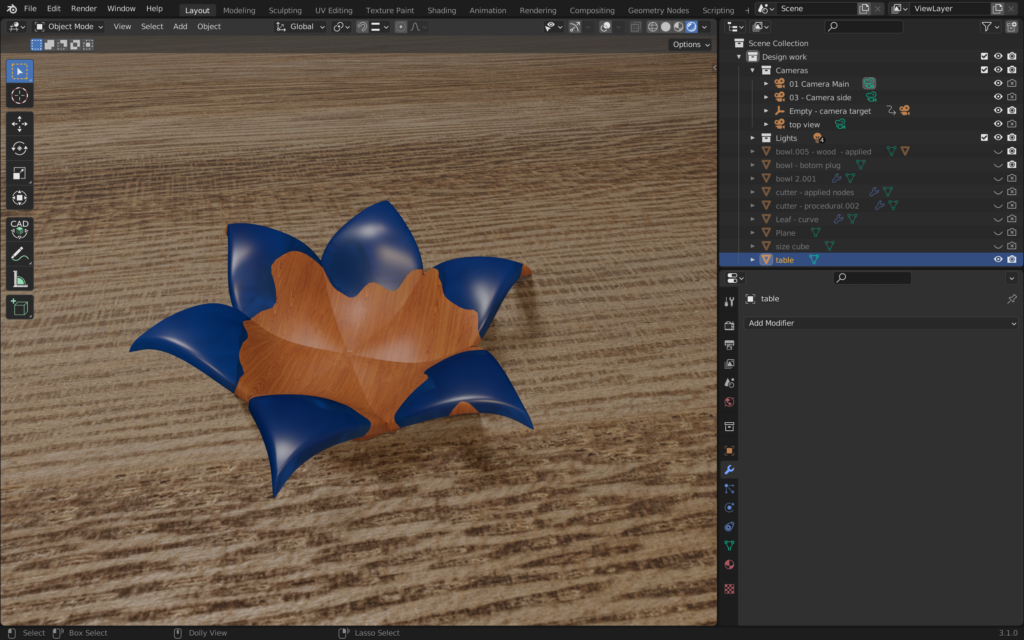 ---
---