Photography: Truckee Sunrise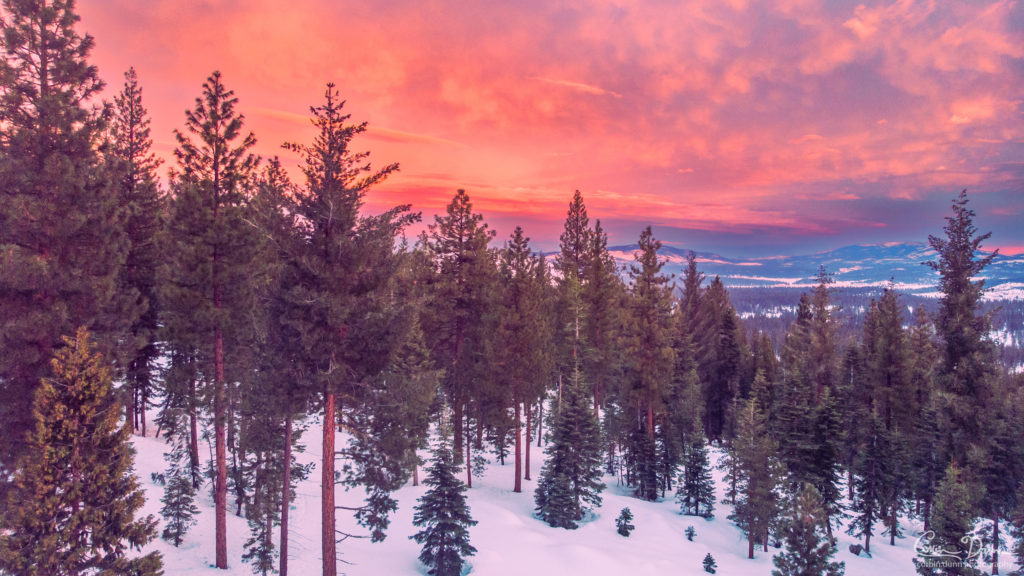 The sun is rising in the east, but the camera is pointed towards the west. The initial rays of the sun give that alpine glow when the clouds are just right. This was one of the most colorful mornings, and I almost missed it! I had the blinds shut, and was working on my laptop. Lexi woke up and told me the sun was coming up, and looked amazing. I grabbed the drone and snapped this picture a little bit later than I was hoping. The trees were in the shade and I had to pull a lot out of the shadows to make it look good. So, if you zoom in on the greens you will see a lot of grain.
Here's what it looked like in Lightroom when I started editing it: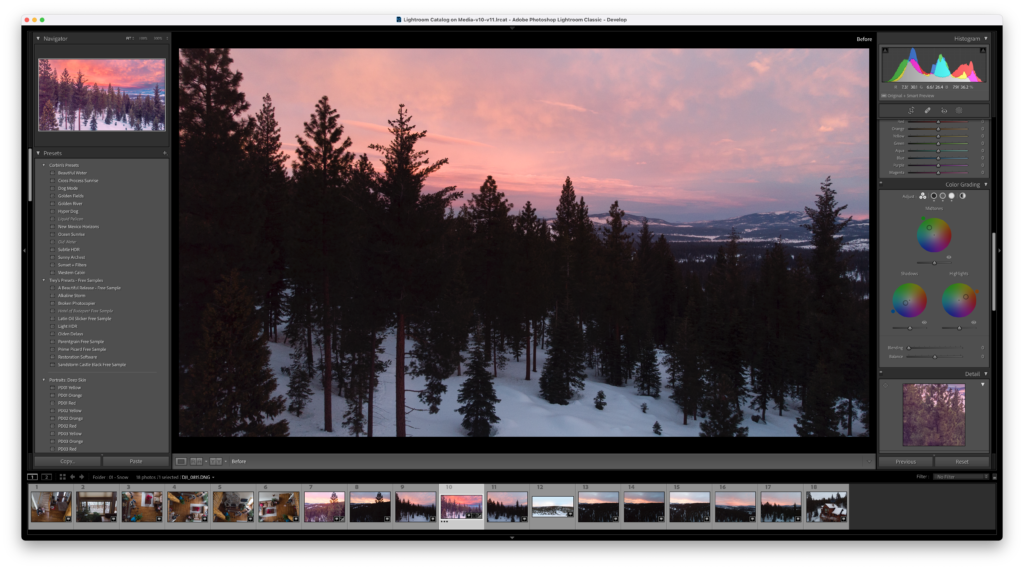 Photo was taken with my original Mavic Air drone. You are welcome to download the photo and use it for personal, non-commercial use. That means you can even print it out and hang it on your wall!
---
---