Pt1: Timber Framed Greenhouse Design
I've been fascinated with timber framing since I learned about the concept about a year ago. We have a lot of trees on our property and I'm planning on building a greenhouse utilizing traditional timber framing joinery.
This is going to be a long term project, and I don't anticipate to start on the actual timber cutting until winter of 2021 or spring of 2022. However, I wanted to start working on designs because I have to remove a few trees and which will serve as the timber for this project.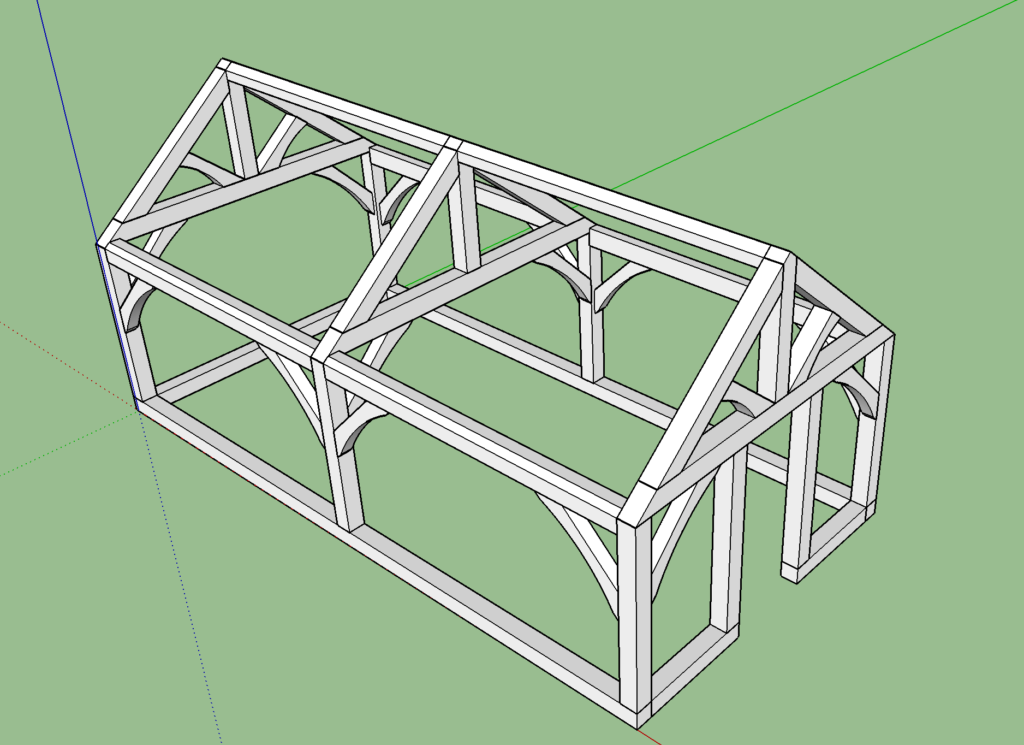 Right now I have the basic layout and shape drawn in SketchUp — I use the free 2017 version. This version doesn't have any joinery detailed in yet; that will come soon as I figure out how to do it.
You are welcome to download the Greenhouse King Post Timber Frame SketchUp file — consider it an alpha version! I'll likely update this post and series as I do more work.
---
---