Ninja Turtle Epoxy Wall Art – CNC Engraving / Woodworking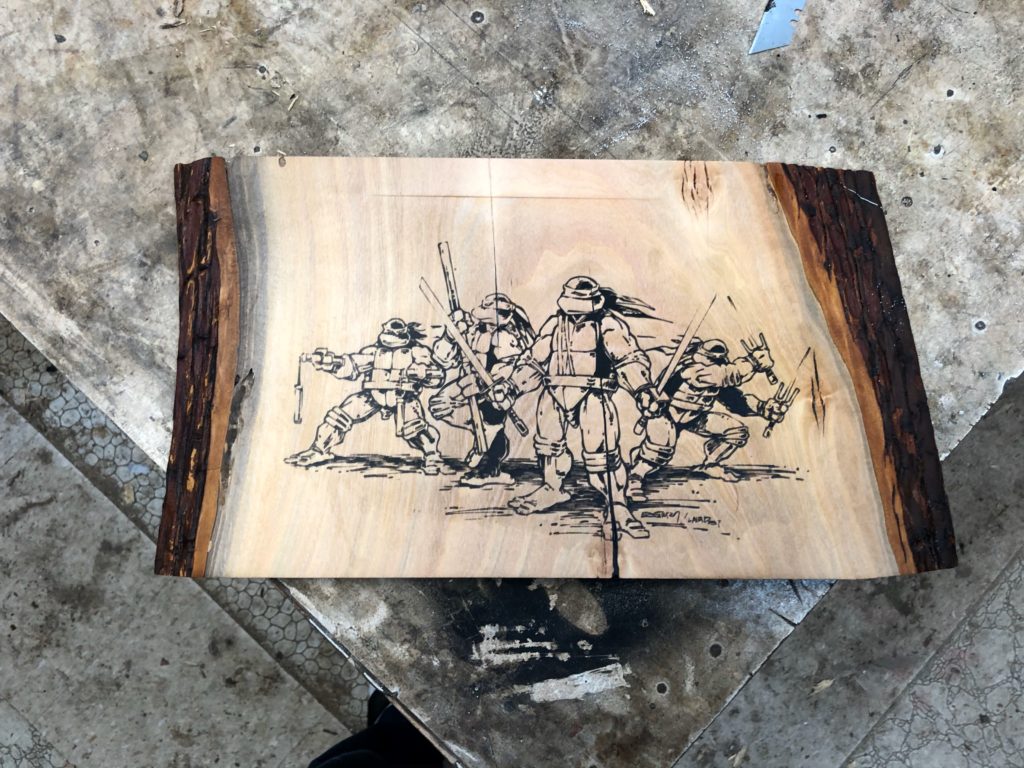 I did this a while ago, and forgot to post it on my site! I had it over in my Portfolio at the Redwood Monkey Workshop.
Slice of California madrone CNC engraved with my Tormach. Filled with black epoxy and sanded smooth.
---
---