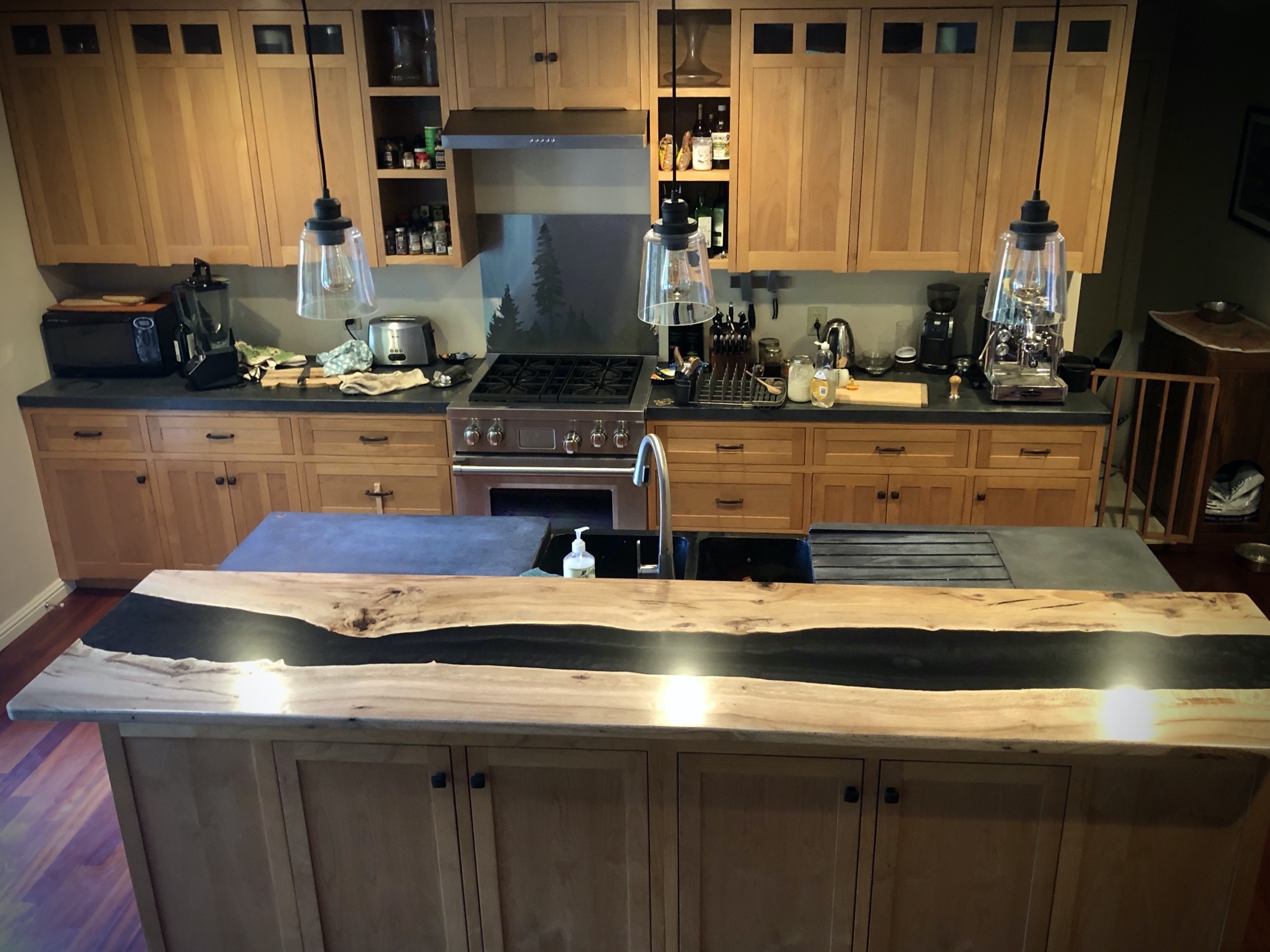 I previously wrote a post on my epoxy river table bar top, but it just focused on a video of me making it. This piece is made from a California black oak tree that fell down on my neighbor's property a few years ago. I harvested it with a chainsaw alaskan mill and let it dry for about two years before starting the project. The center is a deep pour epoxy from Stone Coat Countertops, and colored with an onyx black mica powder from Black Diamond Pigments.  Check out the previous link for a list of the supplies I used.
Here are a few pictures of the finished piece in my kitchen remodel.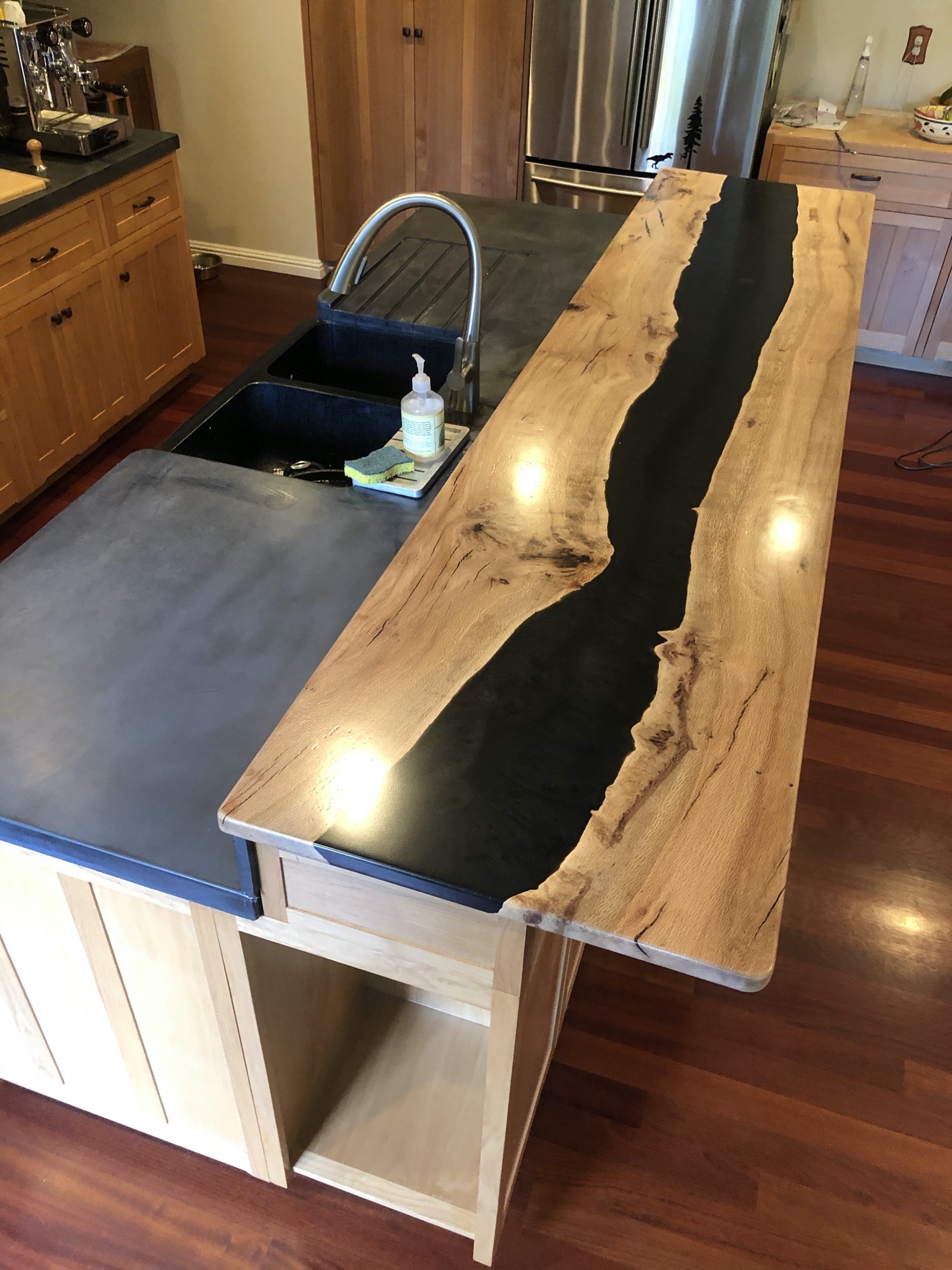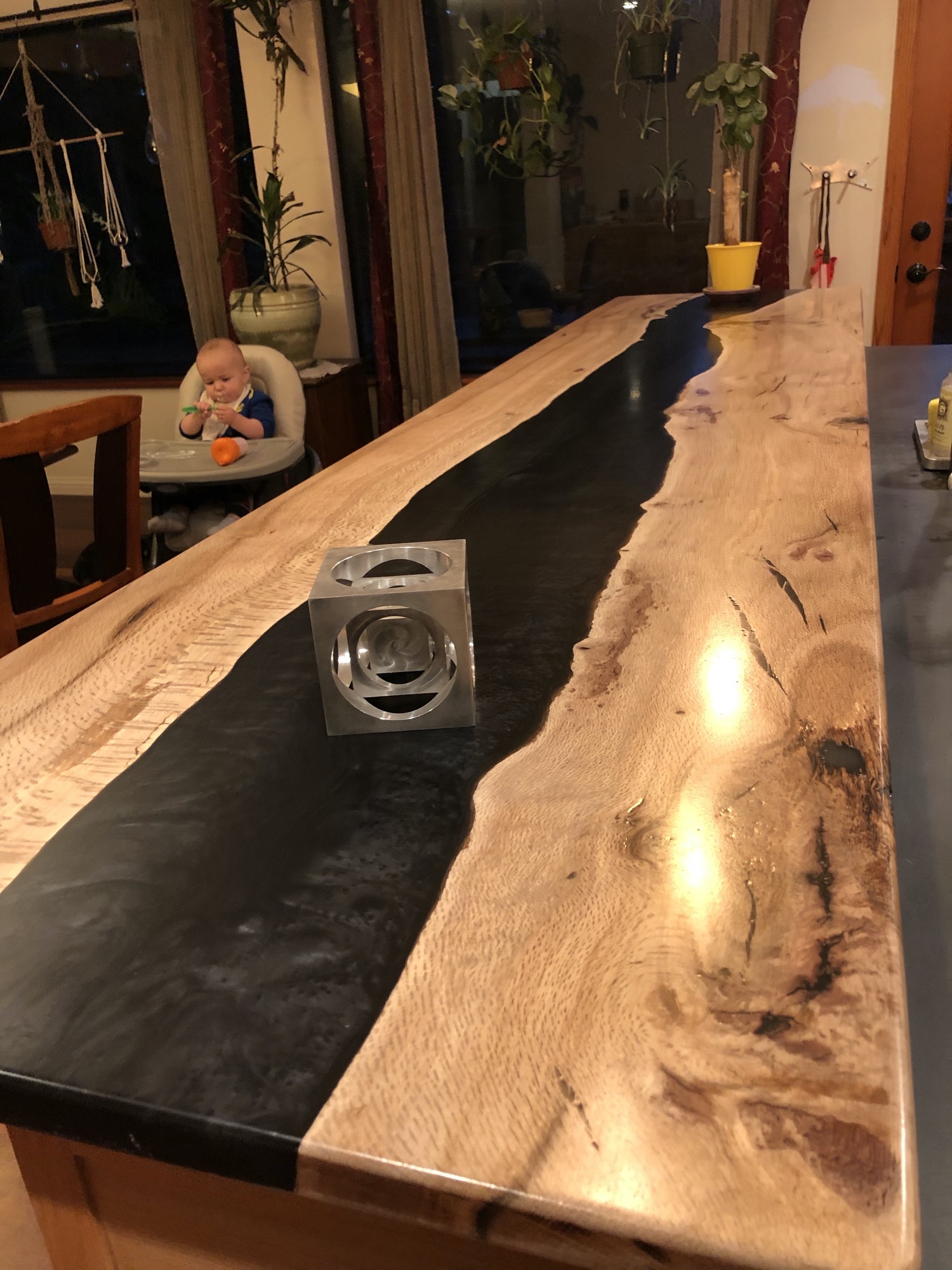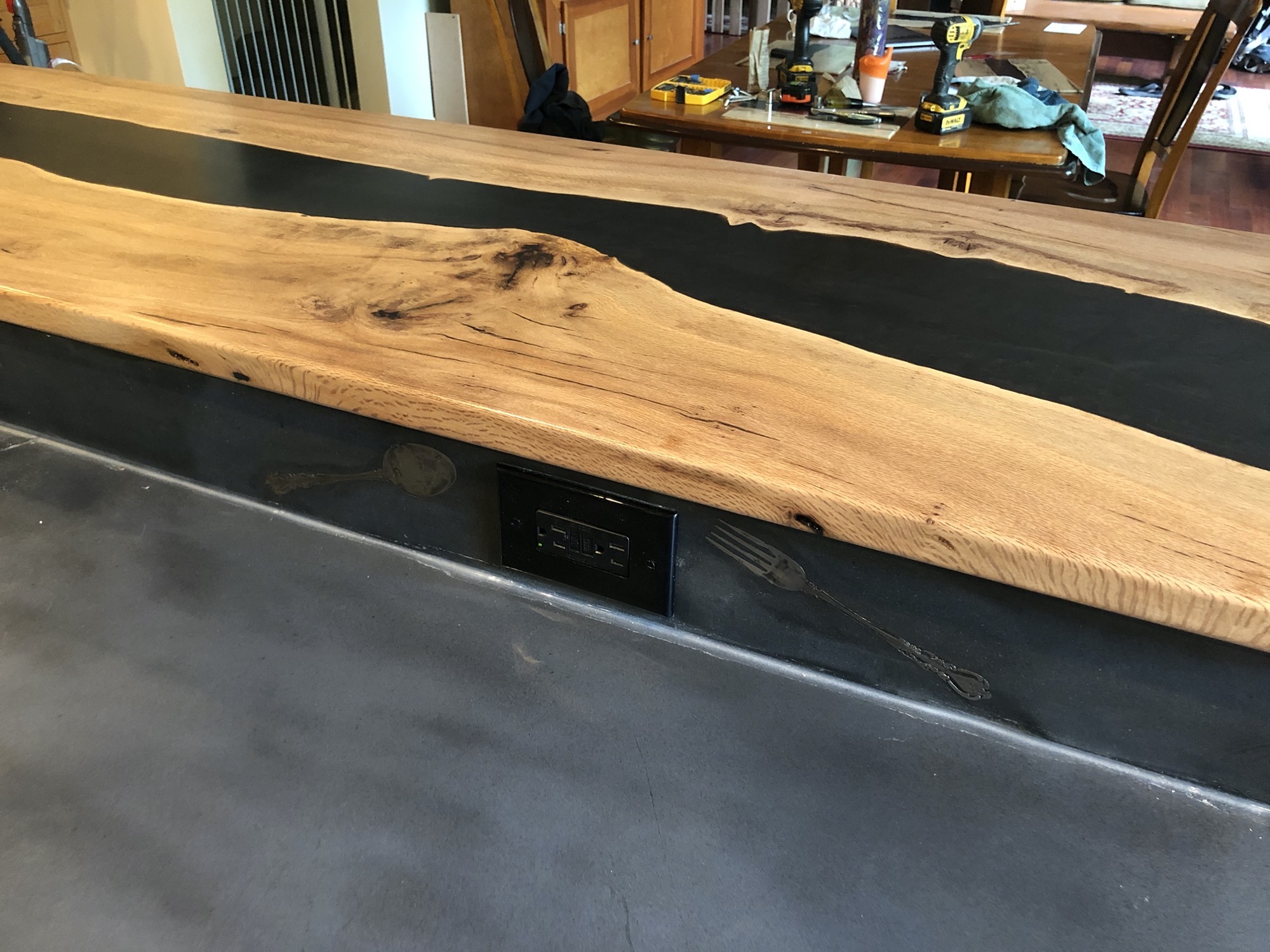 Below are a few pictures of the piece while it was in progress.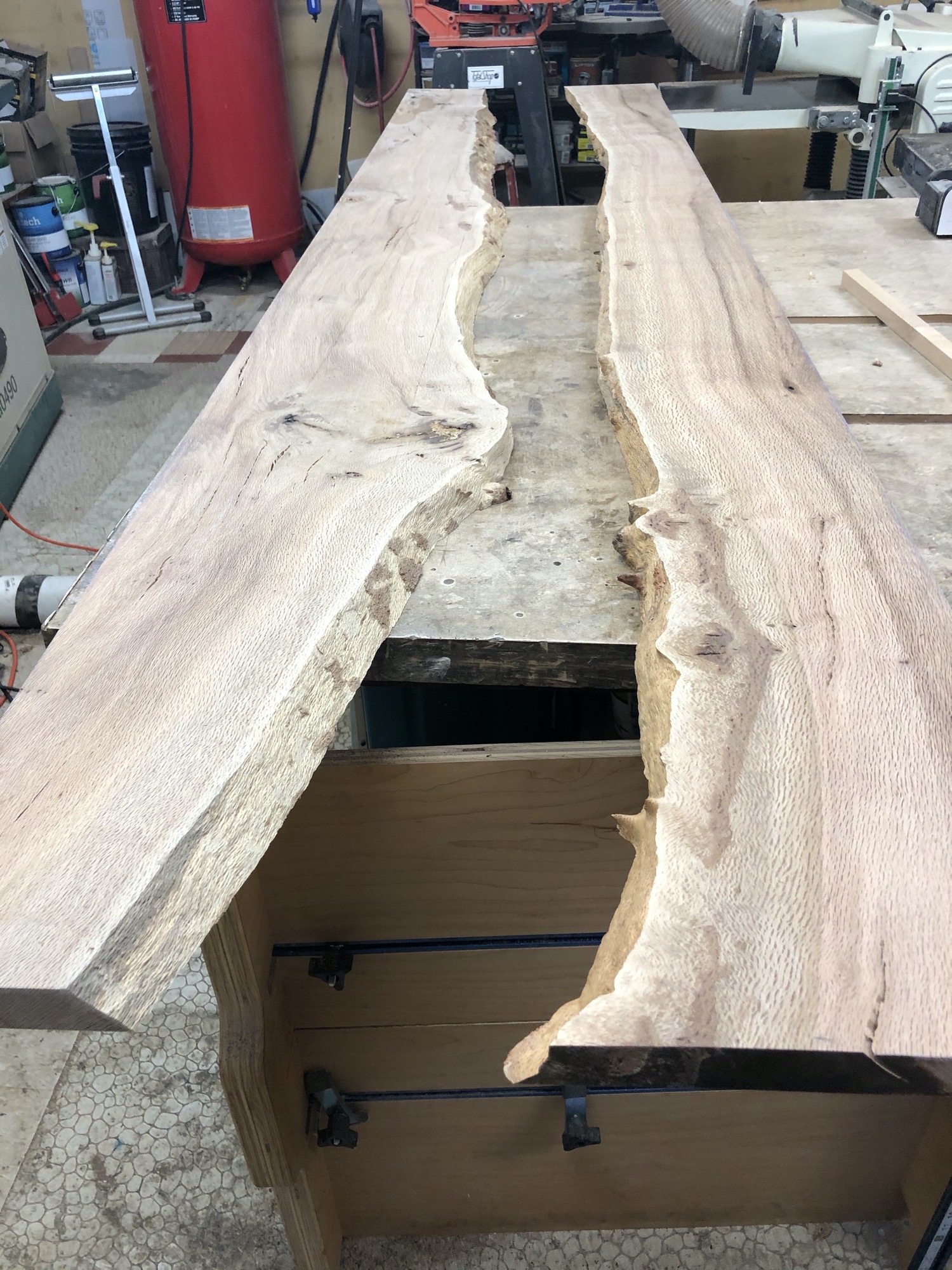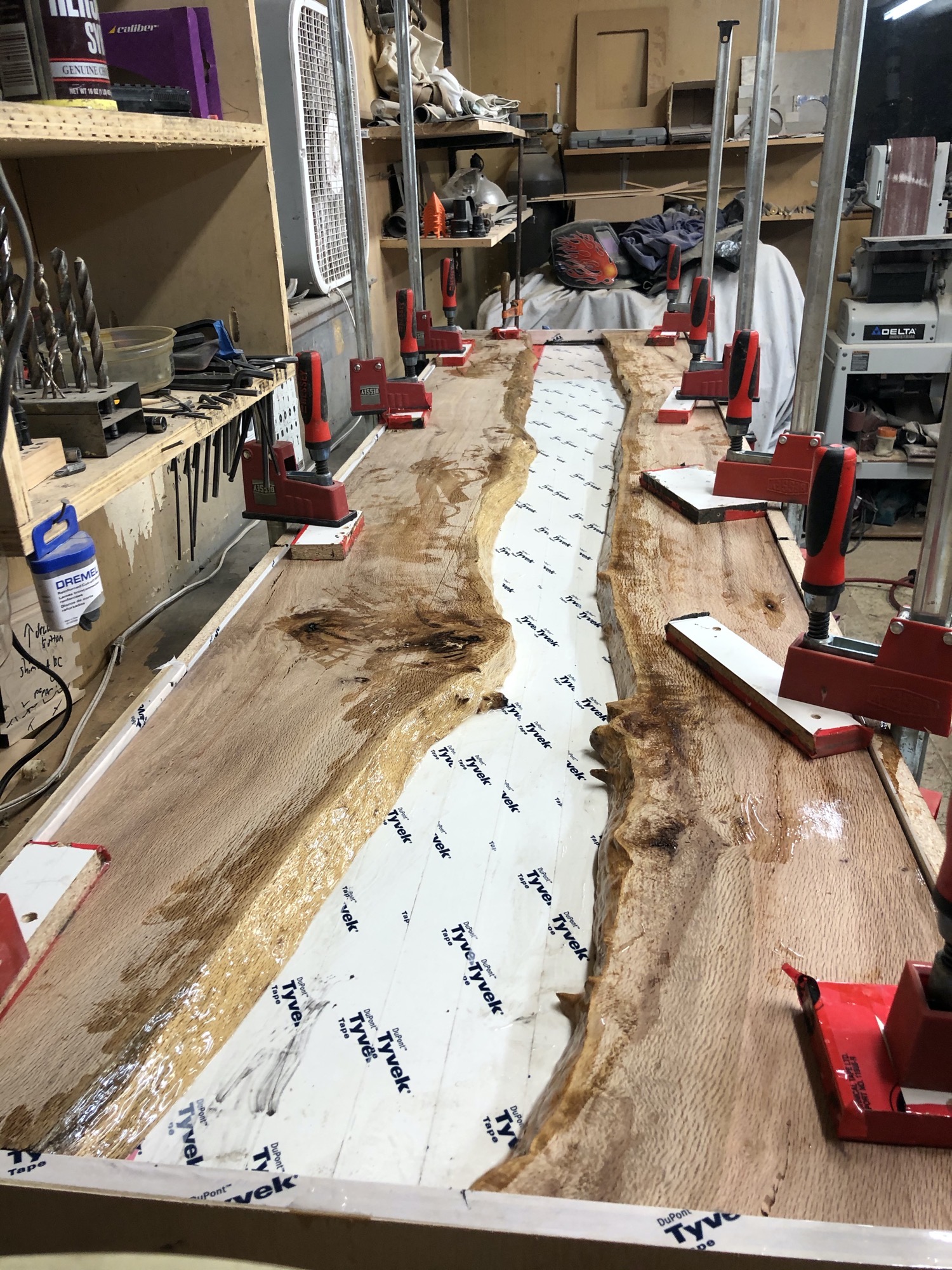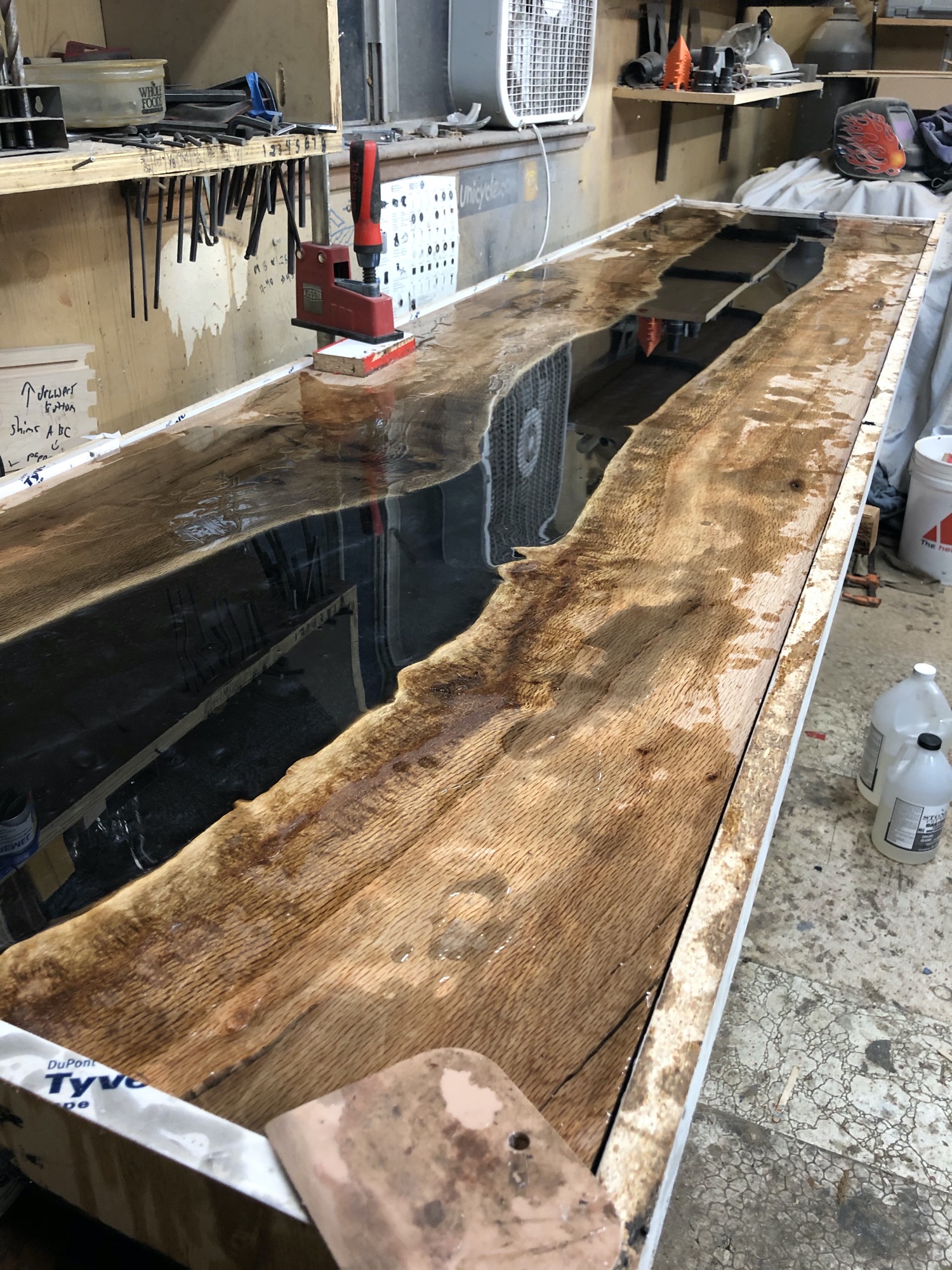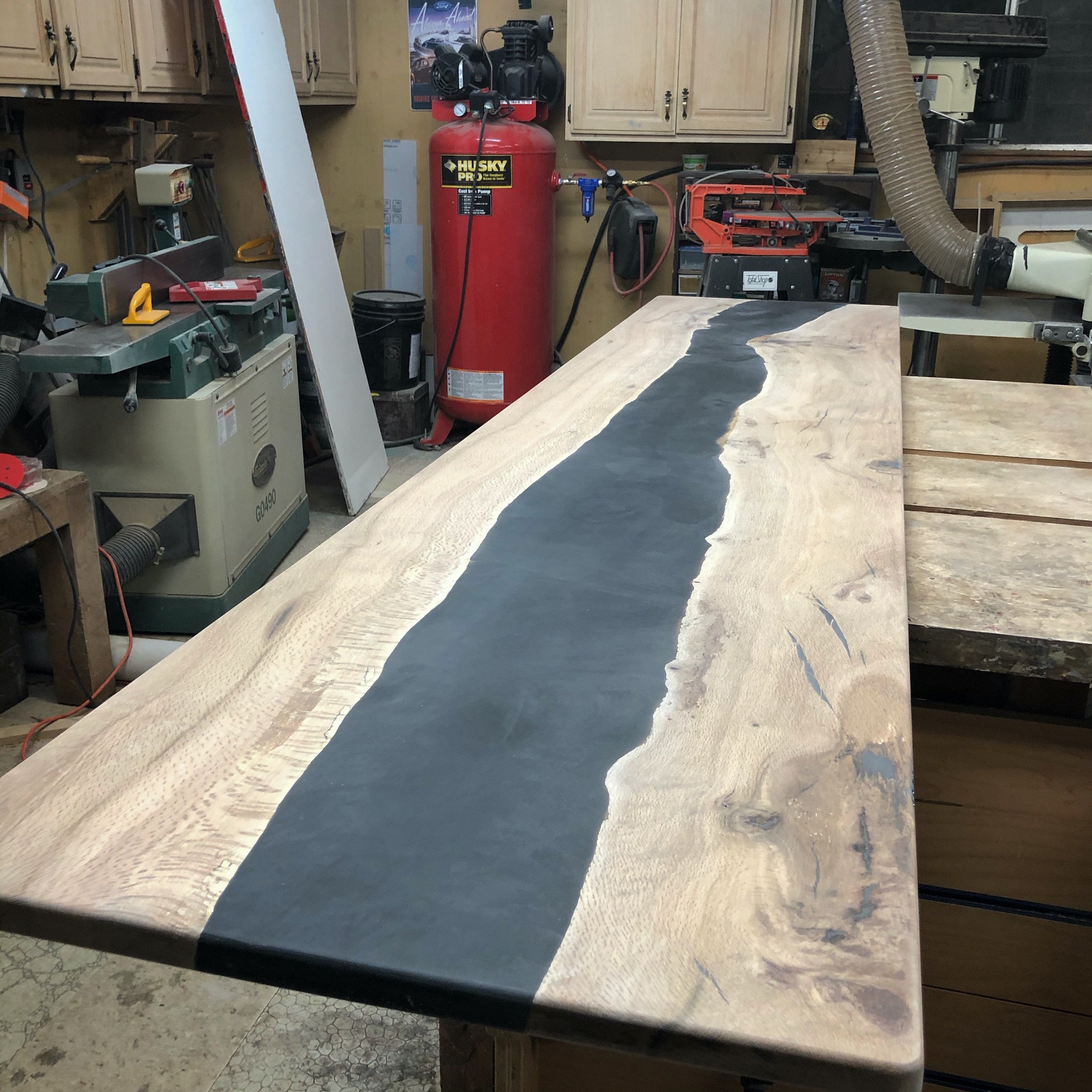 ---
---