The Second Treehouse in 1999 – Outside Pictures – part 4
The is a continuation on my series reminiscing about the second treehouse that I built. Previously, I showed initial design, construction starting, and then the house starting to appear. 
Back in May 1999 I put these pictures on my website. This photo below shows the old treehouse down below, and the new treehouse built above it. I utilized the old treehouse as a platform to stand on to build part of the new treehouse floor. Bootstrapping ;)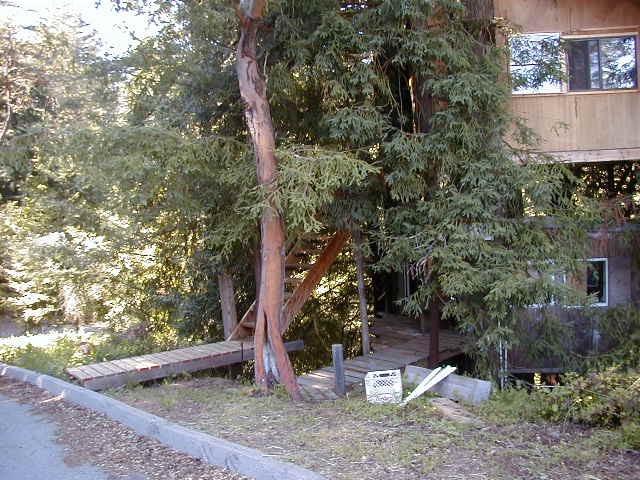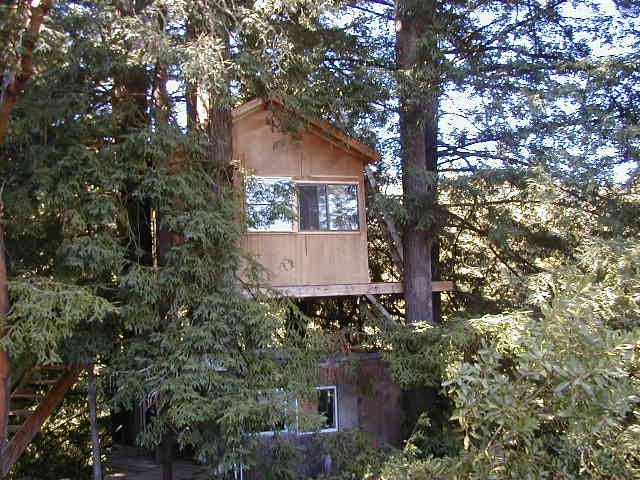 Here's a few pictures of the entrance door, and then flipping around and looking back at it when you walk in.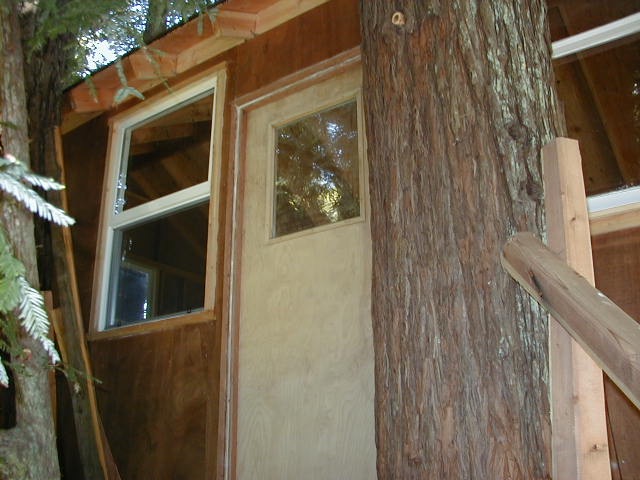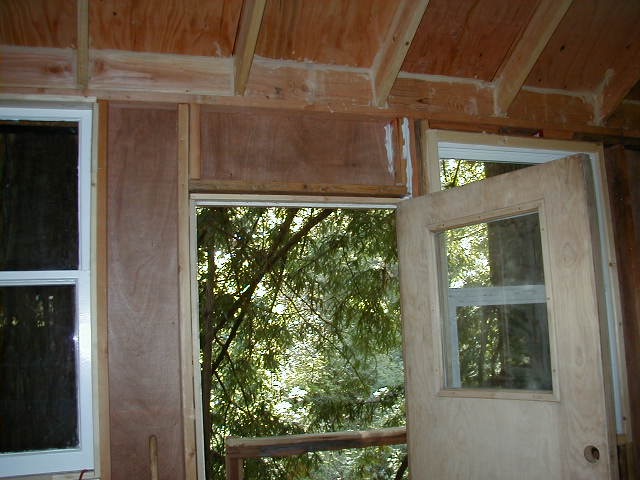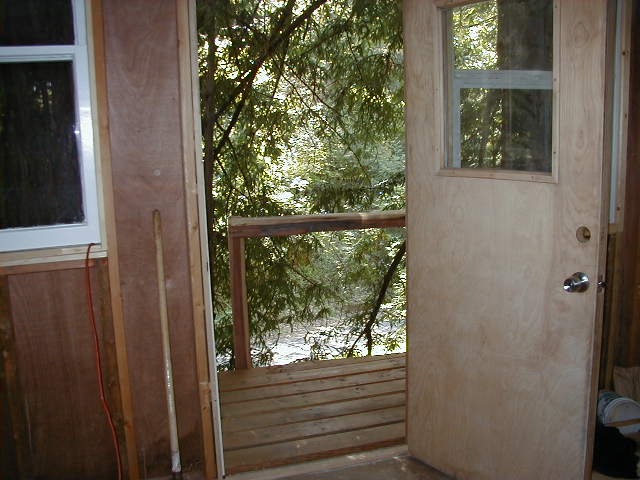 My parent's big house was a short walk away up the hill. This is the path I would take to get to it.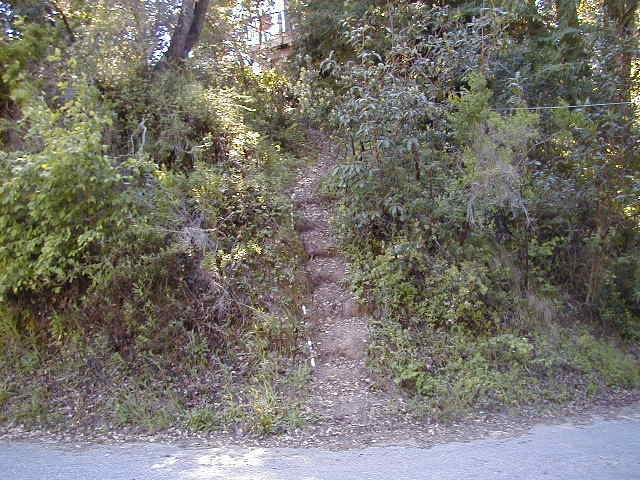 ---
---