Custom Etched Stainless Steel Kitchen Backsplash
I bought a $40 stainless steel piece from a big box store and etched it myself to create a custom backsplash for my kitchen. It wasn't too hard to do, and you can do it too!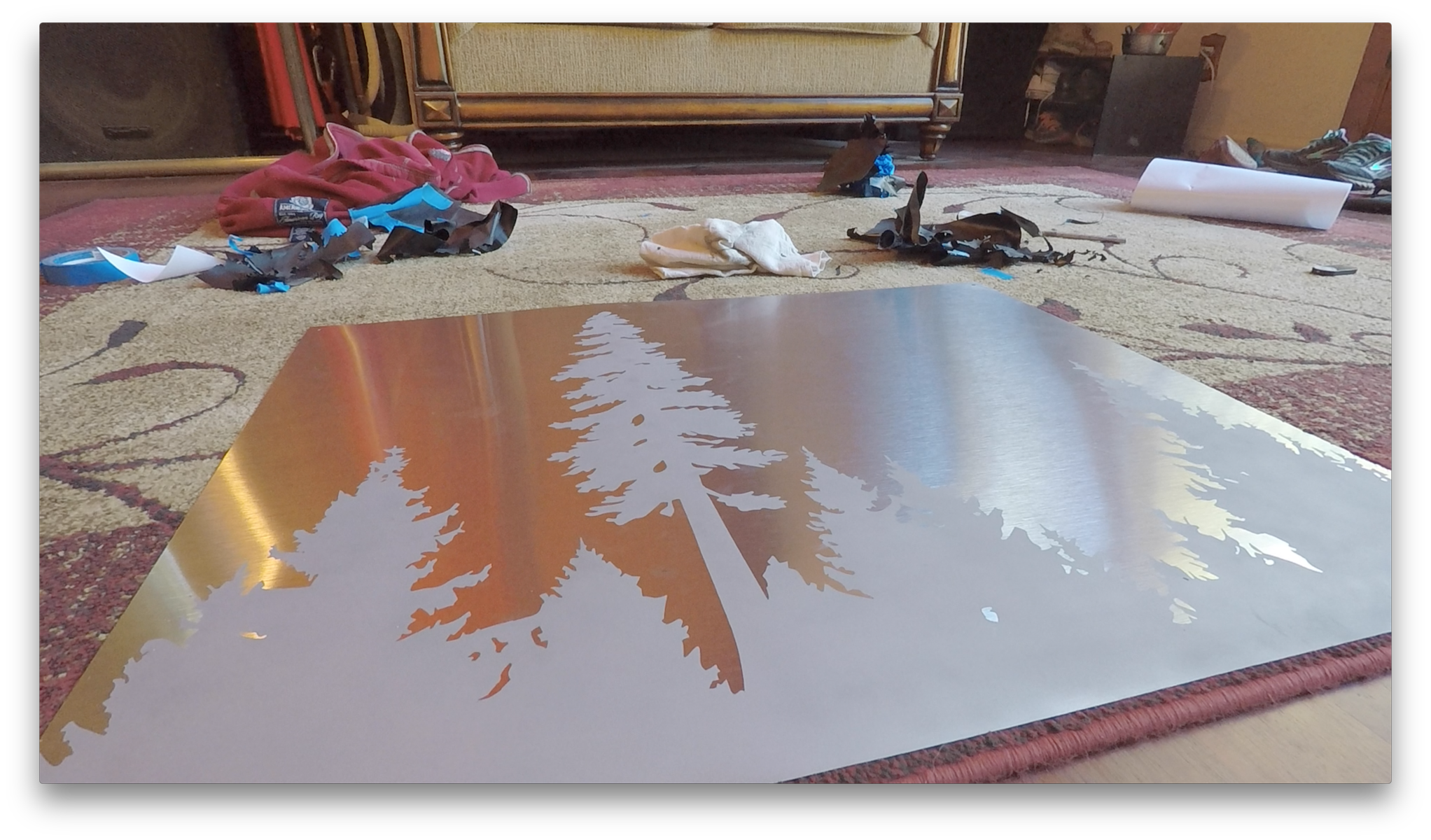 Direct link: https://youtu.be/ia8dp_9QwZw
Materials Needed:
Tools Used:
Air Compressor (must deliver enough CFM and PSI for the sand blaster)
Lexi was scoping the internet for some cool backsplashes, and custom ones were up in the $300-$500 range. It suddenly dawned on me that I could just etch my own and get something custom and more personal for a lot cheaper. 
There are two main personal vinyl cutters that you can buy for a reasonable price: the Silhouette Cameo or Cricut.  More people seem to like the Cricut better than the Cameo. I downloaded the Silhouette Studio (for the Cameo) before purchasing it and gave it a try. It was terrible. I also tried the Cricut's software; well, I didn't really try it, because it was all cloud based. I hate cloud based software, as I sometimes don't have an internet connection, so the Cricut was immediately out of the options. I bought a basic Silhouette Cameo for $200 from Amazon. I also ordered a set of vinyl sheets, black vinyl roll, and the vinyl roll feeder. I don't think the roll feeder is necessary, so don't bother buying it.
Create Your Design
First you have to create your design. I did this in Adobe Illustrator. I have two videos that describe a lot of the basics on how to do this:
After you create your own design, you export it as a DXF file and open it up in Silhouette Studio.
Cut the Design in Three Parts
I cut three separate vinyl sheets, since the silhouette can only do 12" wide. I stuck them down on the stainless steel backsplash and picked out the parts that I wanted to be etched: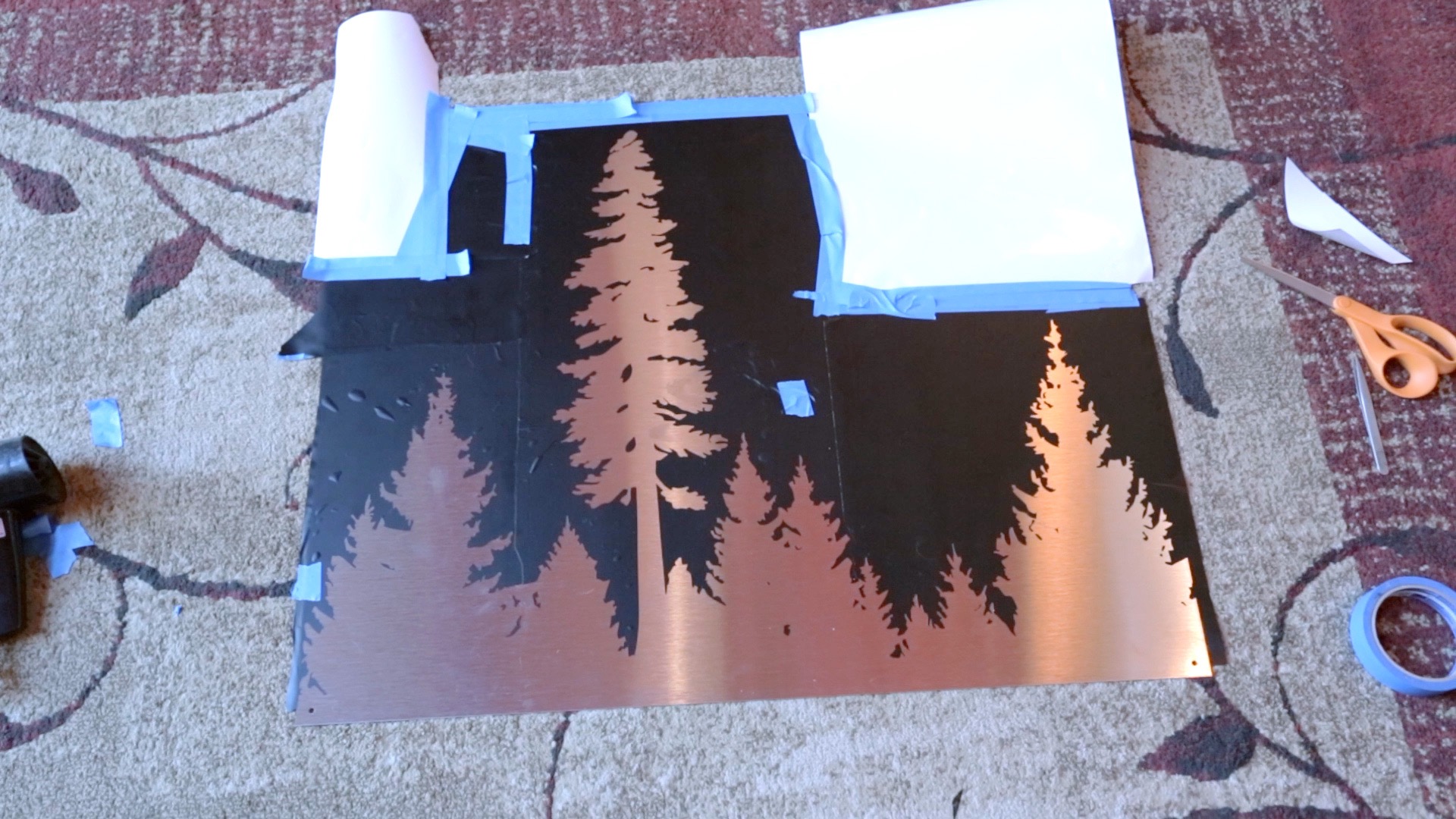 Sandblast and Pick
I used the cheap Harbor Freight sandblaster to sandblast the area, and then pulled off the vinyl. I was left with an awesome backsplash!
Some notes: my sand blaster was getting moisture in it. I got an line dryer after this project, and it should help me a lot on the next one.
If I were to do it again, I would but some sort of finish over the etched part; it is accepting stains a little too easily.
---
---