Back in 2012 I decided to make a V36 unicycle. I've kept breaking handlebars, mainly at the point where they attach to the seat base or the main seat post tube. The "T" unicycle design isn't strong enough, and a V is clearly the way to go. I've been riding the unicycle for the past 4 years, and have at least 1000 miles on it (probably a lot more). It works quite well, but has a little too much side to side flex that can probably be cured with some larger main post tubing.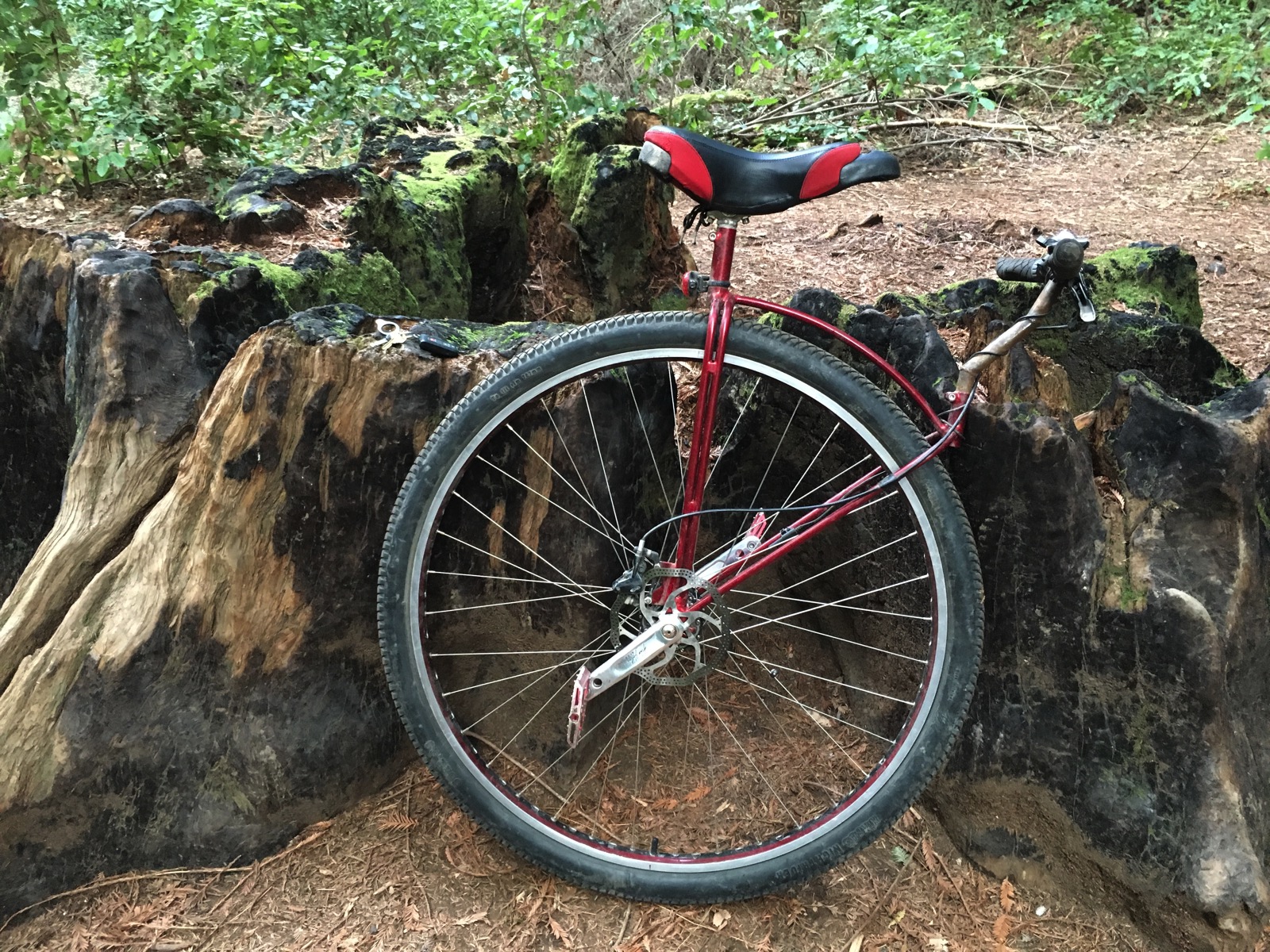 Here's a collection of the posts describing the unicycle:
Making the V36 — this documents my jig and some of the initial tests. A single seat post tube was too flexy.
V36 mod 2 – I brazed on a second tube to make it flex less. This helped drastically! I also brazed on the disc brake mount.
V36 after powder coating – a nice shiny red! I used this style handlebar for a few years, but it provided too much wrist pain on long rides.
V36 handlebar experiments – part 1 – the T style handlebar works, but not quite a comfy enough angle. I cut and re-welded it several times.
V36 final handlebar. – this is what I'm currently using, and is shown above. I liked a more forward angle in order to push the slight V back a bit. Very comfy for my hands, especially with the soft grips. Today I added a brake protecter (post coming soon!)
V36 handlebar update – brake protector. – I welded on a brake protector to avoid breaking the brake during falls. So far I haven't had any hard falls on it to really test it, but I also put on a new Shimano XTR, so hopefully it will work!
Another update in May 2016: I moved to 135 cranks as a test.
---
---