Videography with the Canon 5D Mark III
I want to record some video with my Canon 5D Mark III. I've done some basic experiments, but I really want to learn what the professionals do with this camera.
First off, I upgraded to the latest firmware from Canon. I went to Canon's Firmware page and downloaded version 1.3.3. I know there are some other hacks you can install on top of the standard Canon OS, such as Magic Lantern, but I'm going to ignore those for now. Updating is simple if you first install Canon's EOS Utility app. 
Vincent Laforet has been producing great visuals for many years, and utilizes Canon equipment a lot.  He has a great blog post: Setting up your Canon 5D MKII that I'm using as a basis.
First off, I downloaded the Technicolor Cinestyle profile. To save you some time, here's a direct link to the file: Cinestyle profile download. It's easy to install. Start the Canon EOS Utility, attach your camera with a USB cord and flip it on and click on Camera Settings: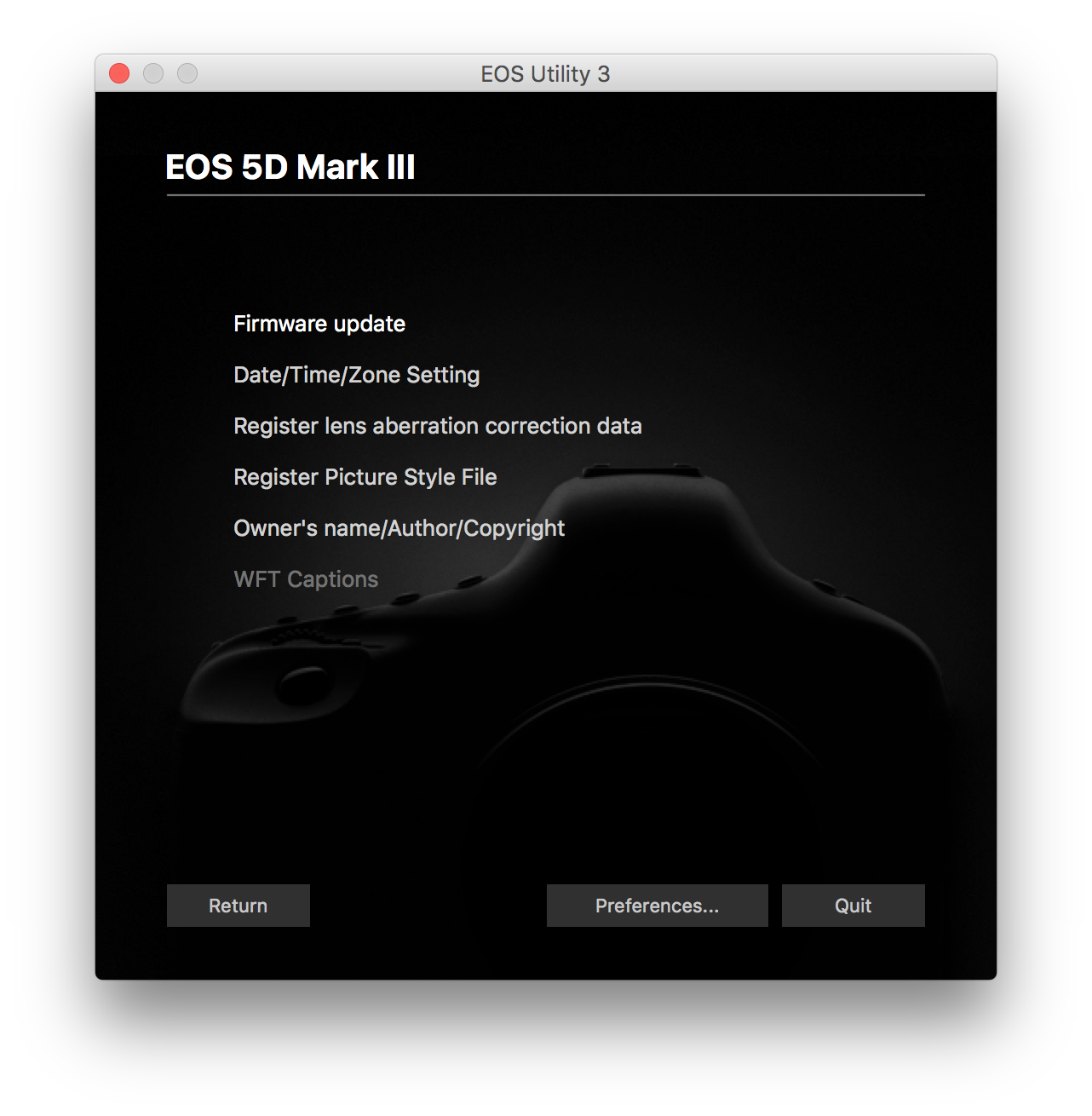 At first they weren't enabled for me, and it was because I had the camera in Video Mode. Flip it to Photo mode (the switch above the START/STOP button), and they become enabled. You can then select "Register Picture Style File" and upload the file to User Def 1 (or whatever default you want), and select it in the Picture Style menu.
So, now it is time to start playing with things… Shutter speed 50, 1080 24p shooting, with whatever ISO makes things stand out right (and in the right multiples of 160).
---
---