Bathroom Vanity: Taking Shape
My bathroom vanity is starting to finally look like something. 
Here it is dry fitted before glue up: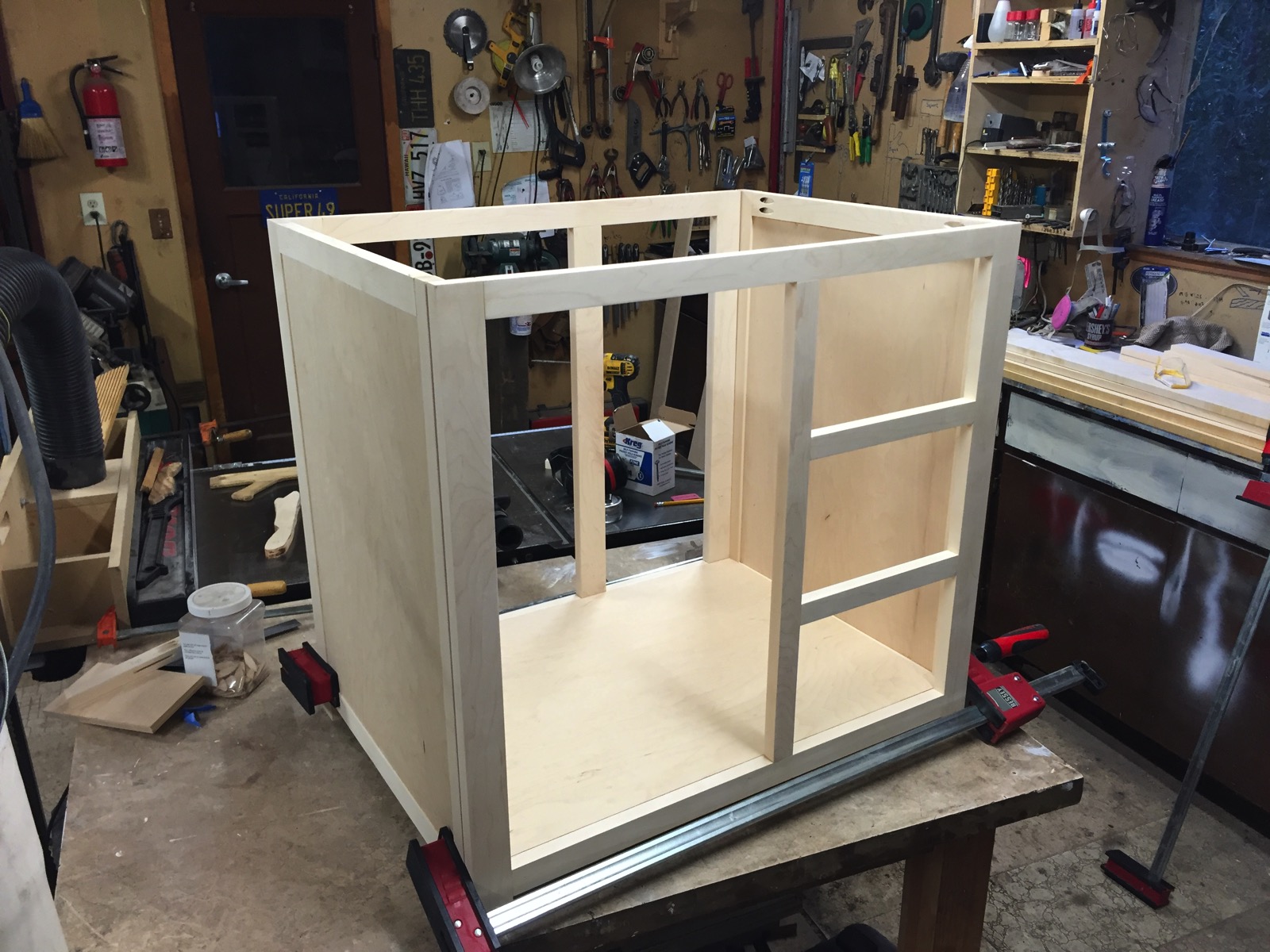 The process will be to put one side on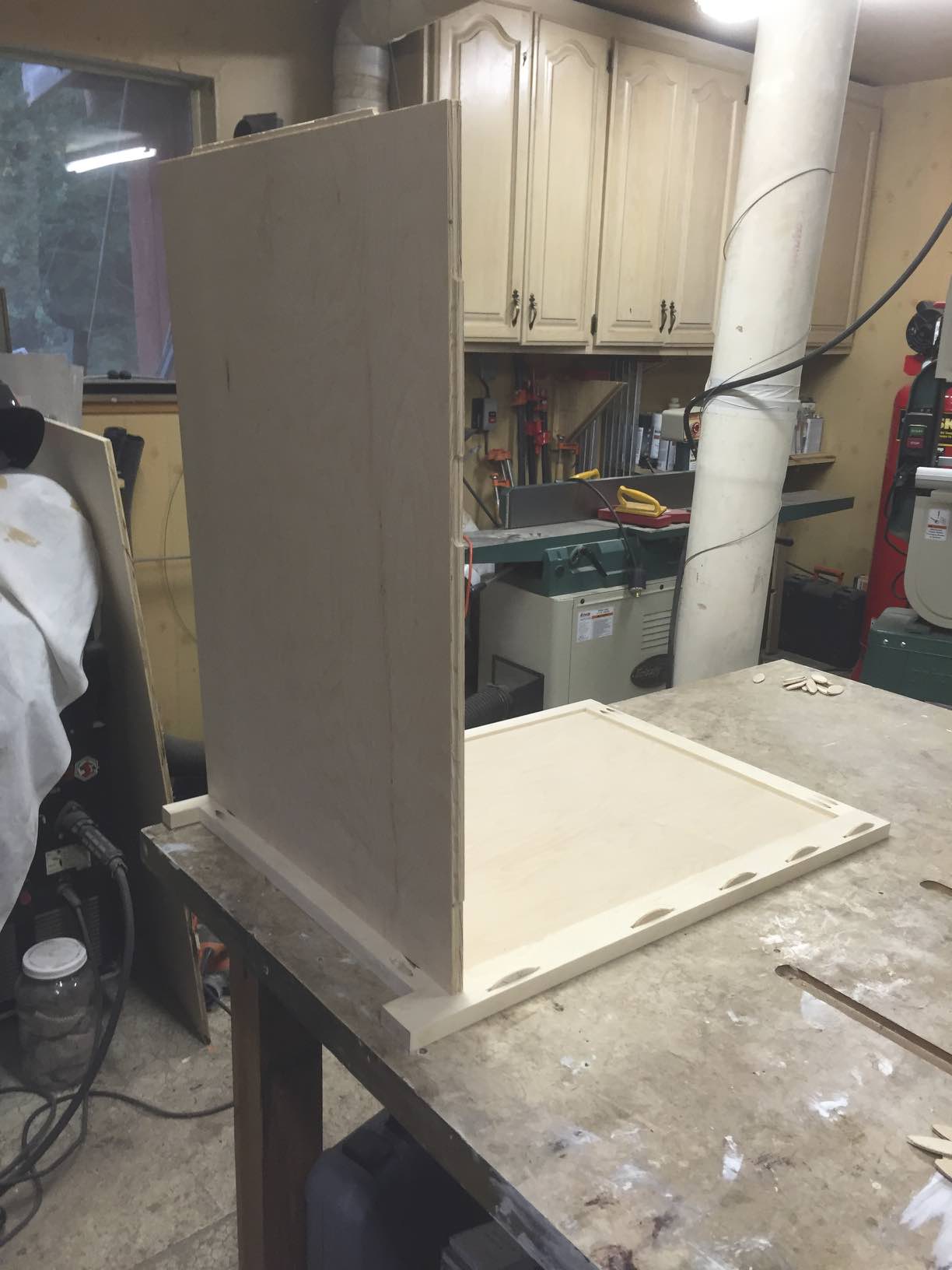 The back, and then the other side: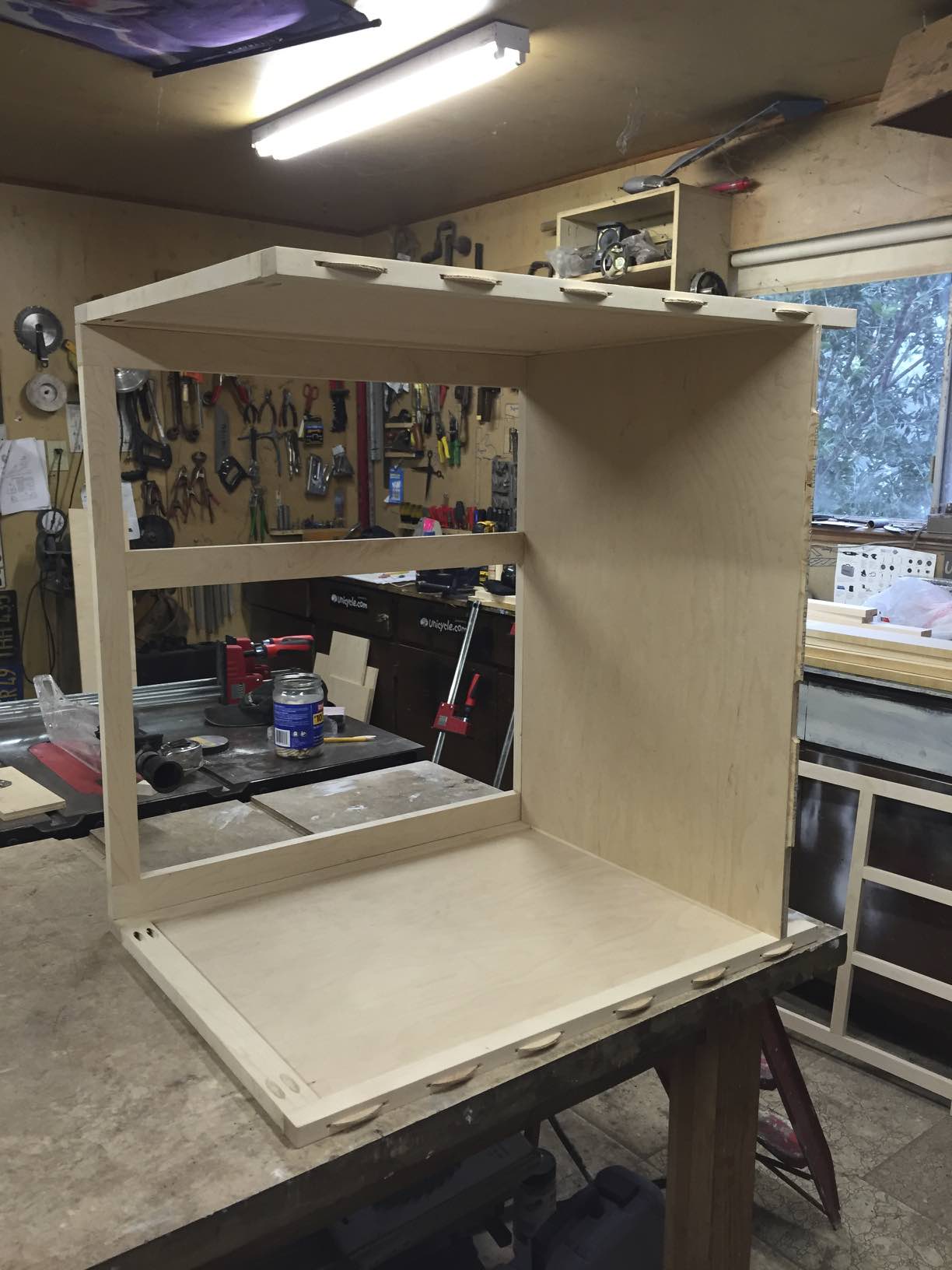 Then lastly the front can be slid on. It went together pretty well!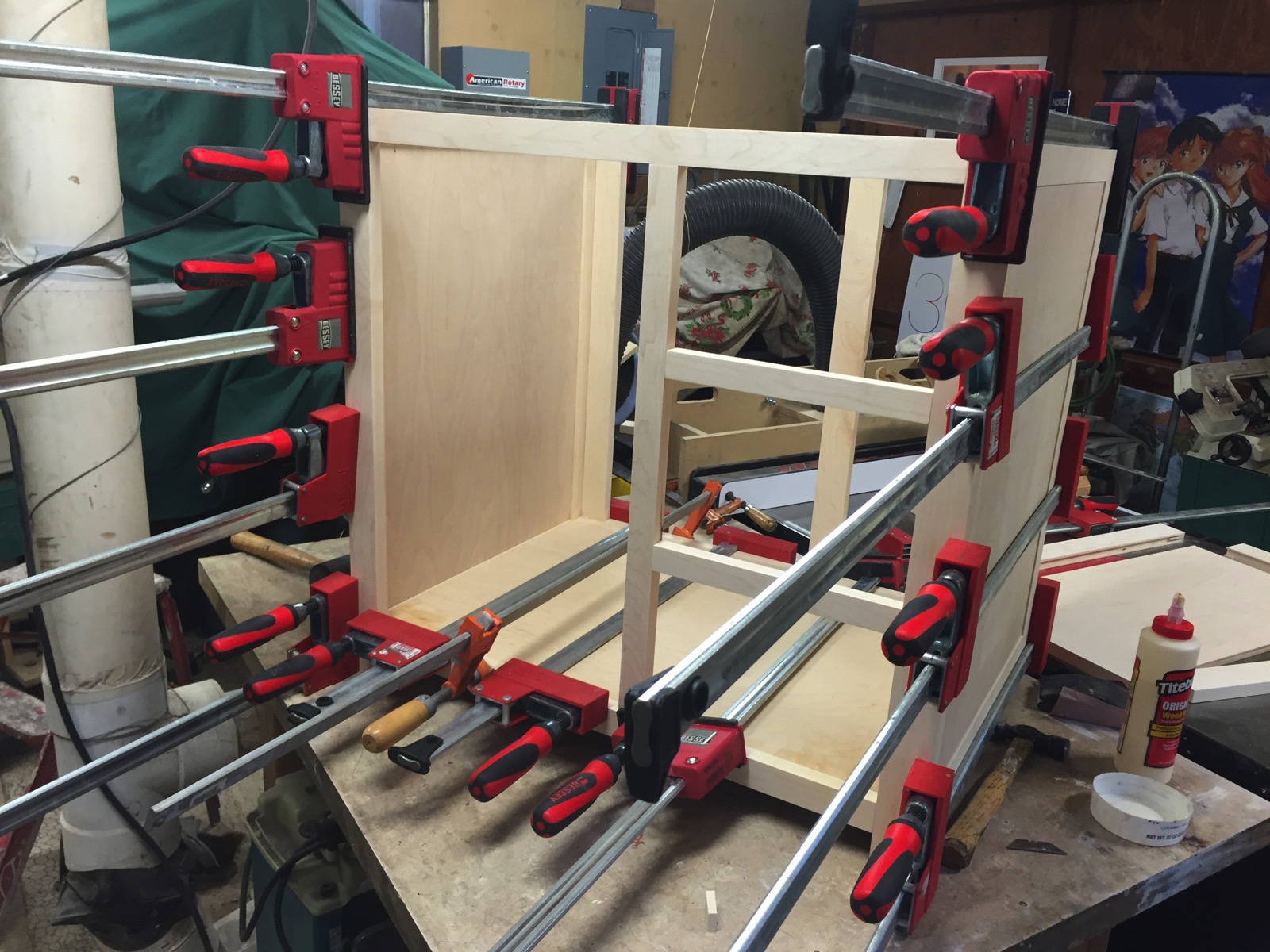 Front door glue up didn't go quite as well; I had some alignment issues. I forgot that the last time I made glued together doors I had made a right angle jig to clamp them too. This had allowed me to get everything aligned and clamped straight. The main problem I had here was I had flipped one board, so I had to pound it off and put it back on right — all while the glue was starting to set.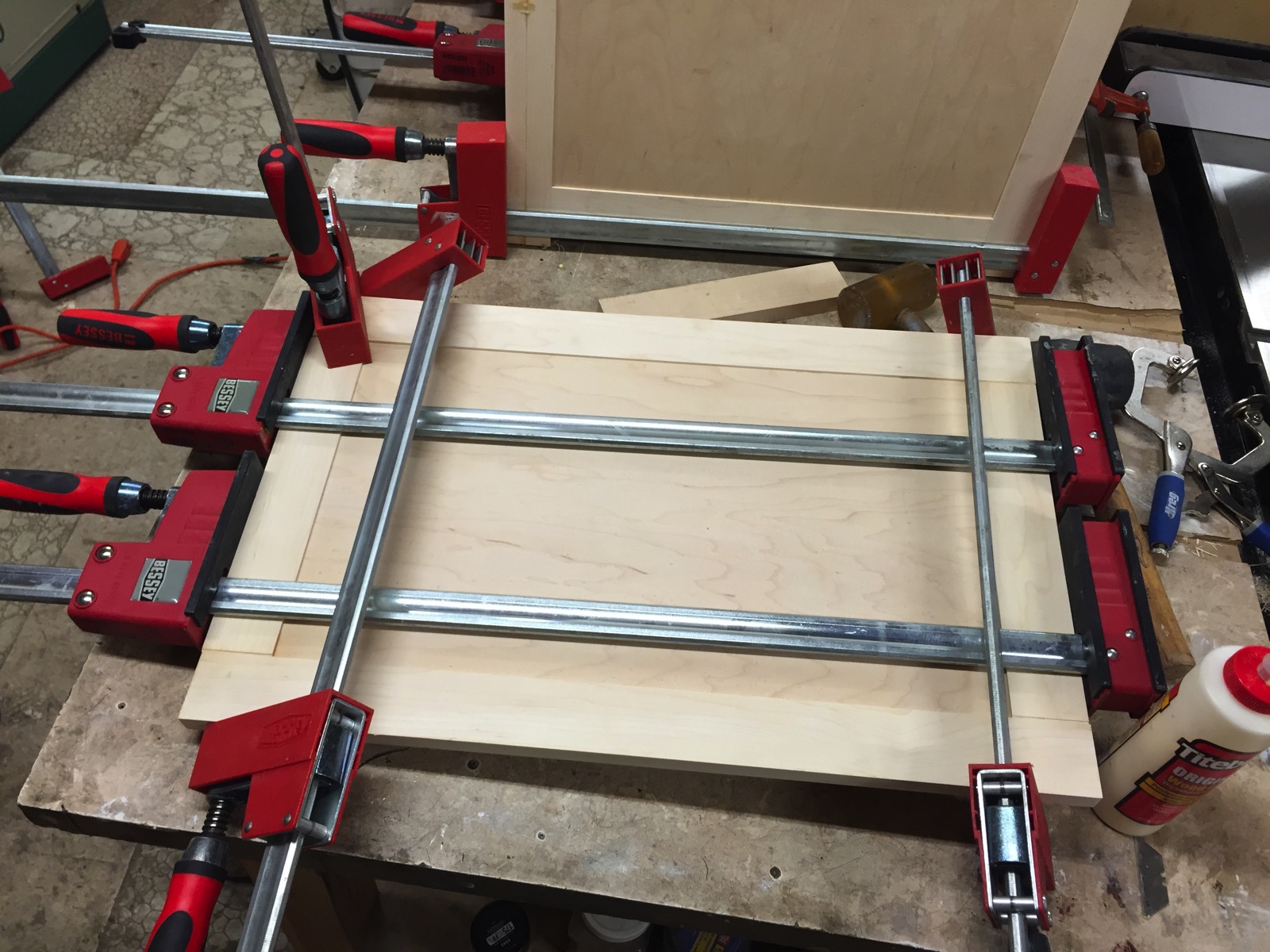 The drawer fronts are a solid piece of maple with a groove cut in with the router table: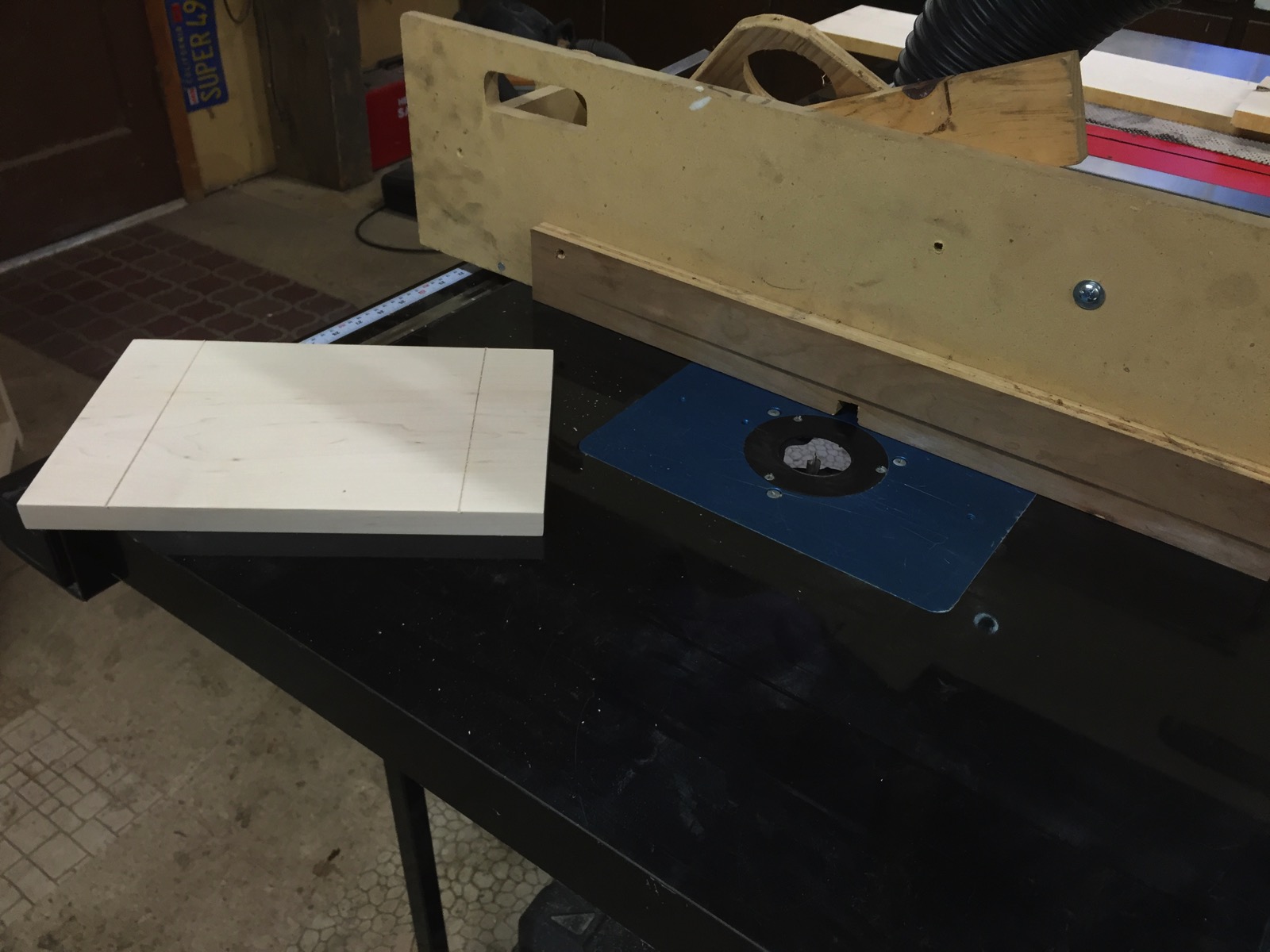 Next step is to make the drawers. I milled the wood to ?" and then used my jig to cut some half blind dovetails: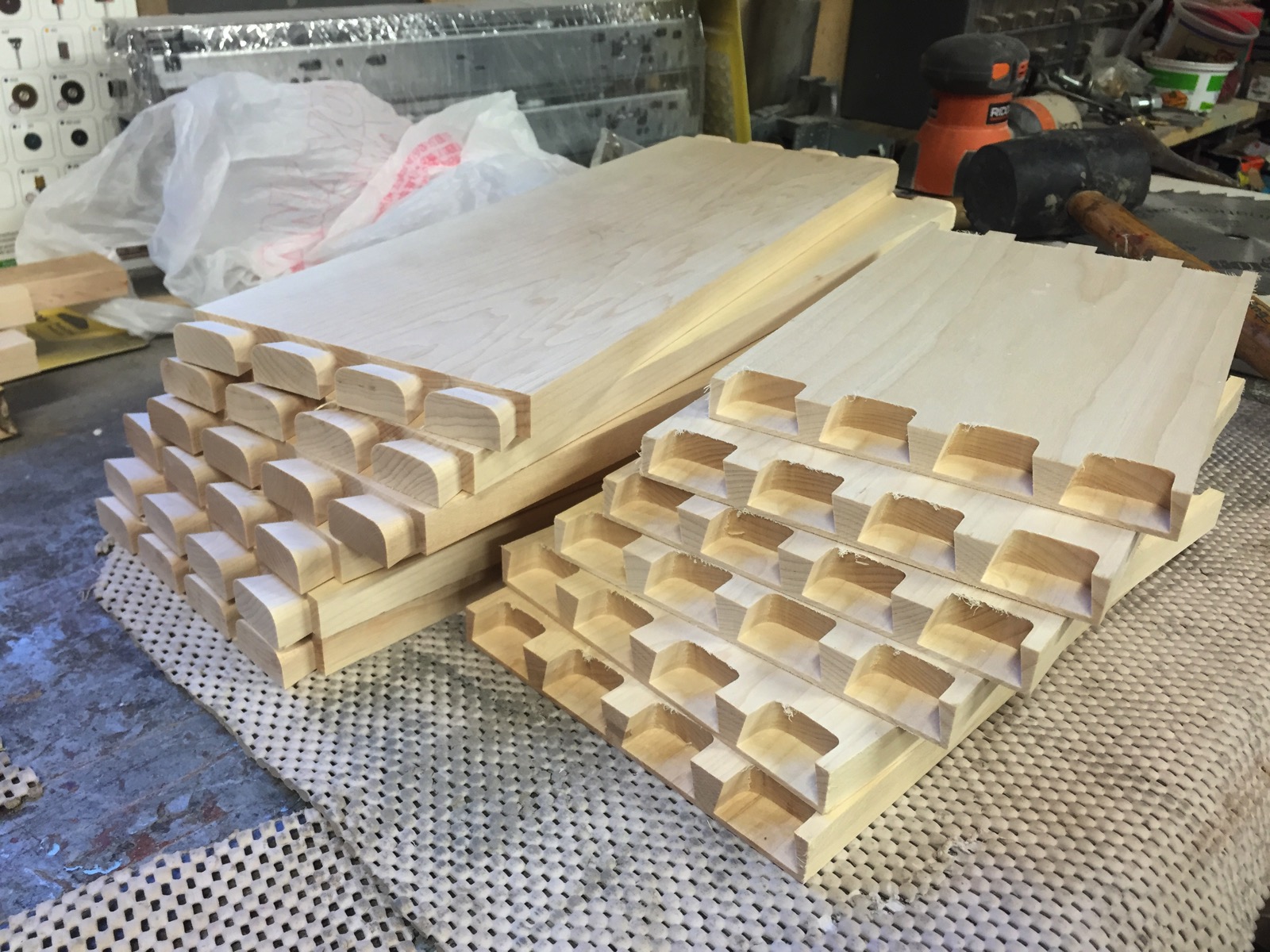 Next I'll run a ½" bottom groove for the drawer bottom. Then some sanding and glue up. Getting close to being done!
---
---