Kickback! and the bathroom vanity cabinet
I started planing some wood down to ¾" thickness for my bathroom vanity cabinet: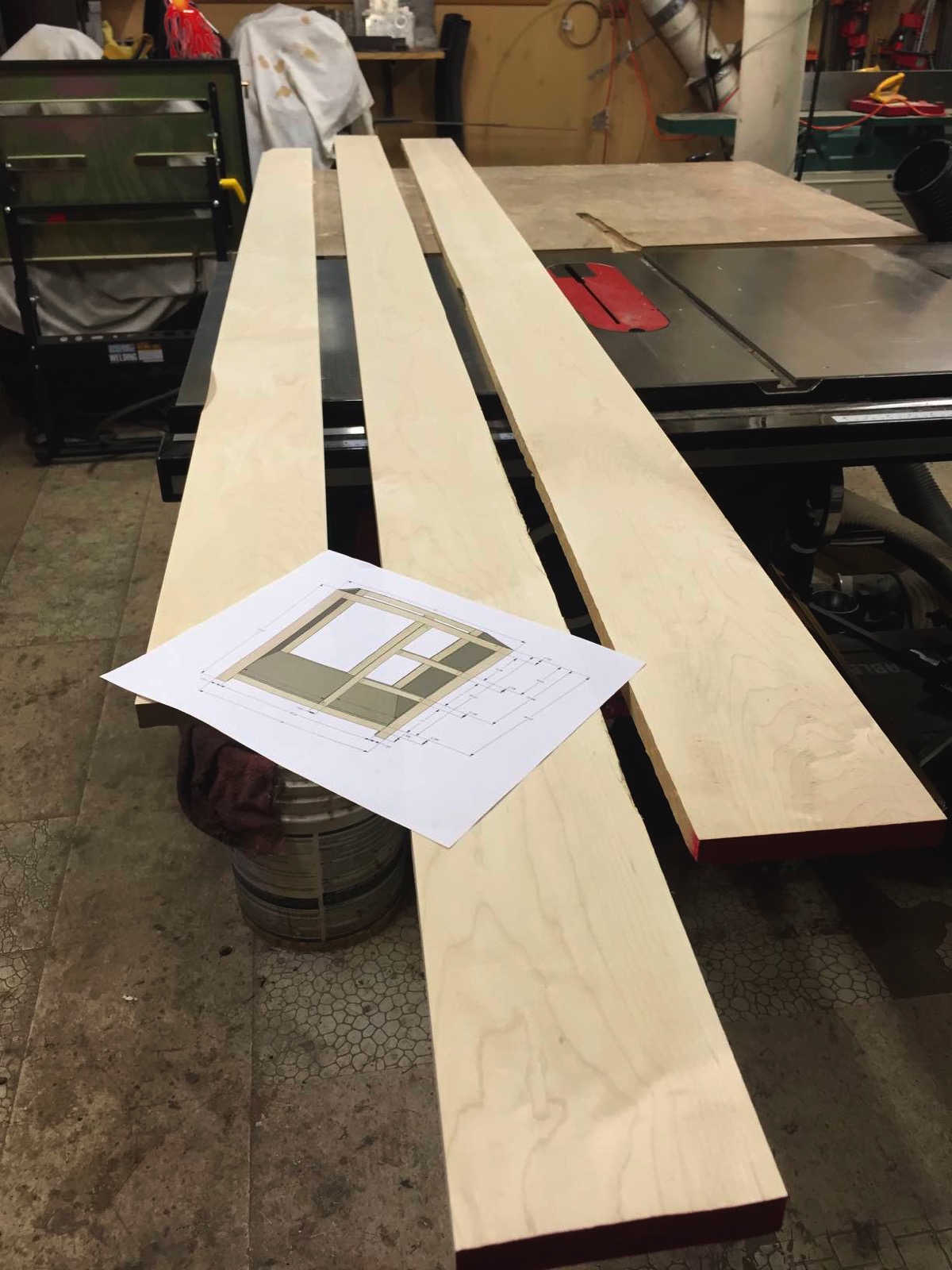 As I was ripping one pice to width a small sliver came loose; there was a crack in the end of the wood, and as soon as it was free it caused some HEFTY kick back. Luckily I never have my body directly behind the wood while ripping, and the SawStop's awesome splitter prevented it from actually kicking back. It pushed back in my hand about 5 inches. I am really happy with the SawStop.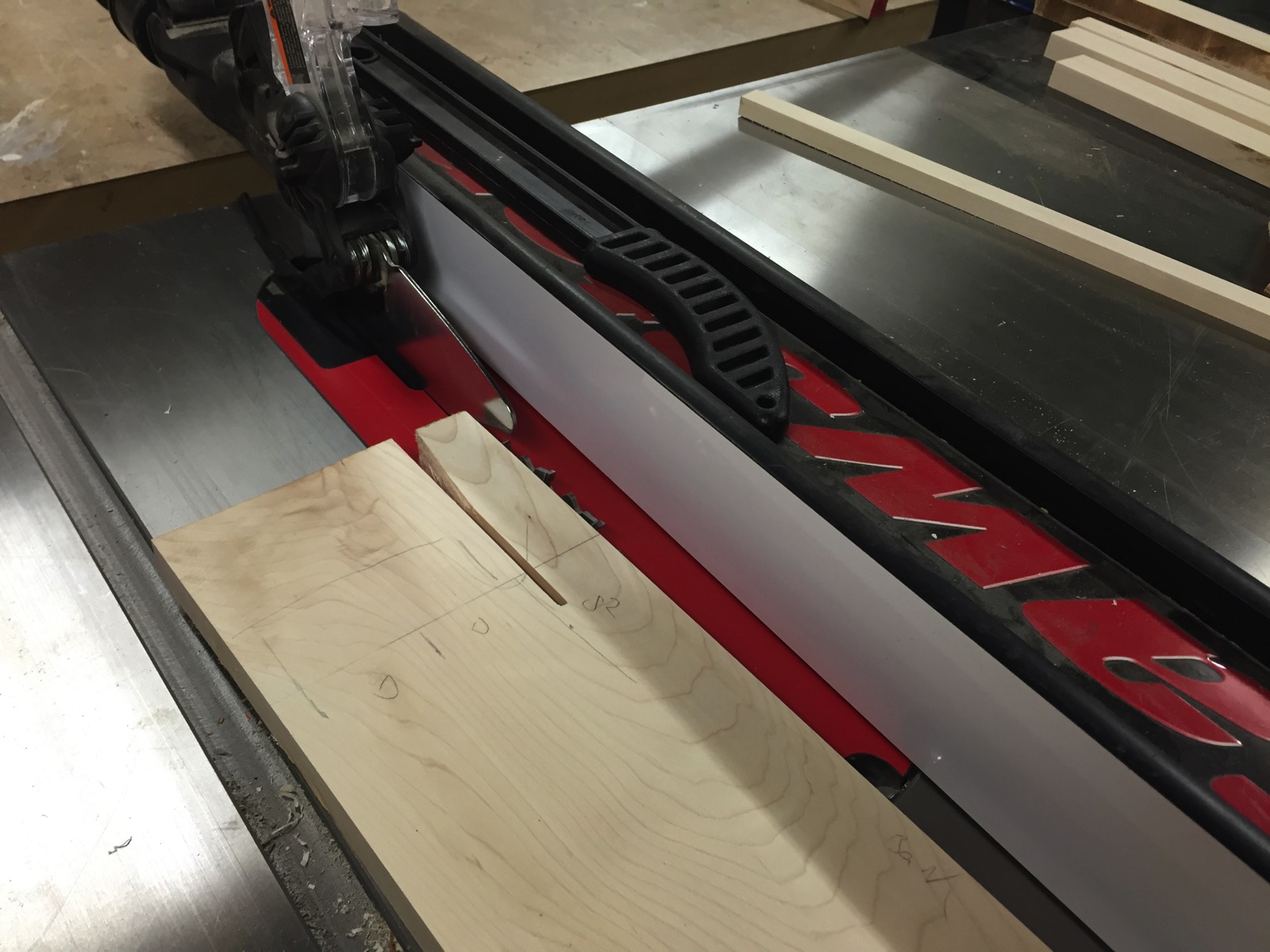 I'm starting to get some of the pieces ripped to width: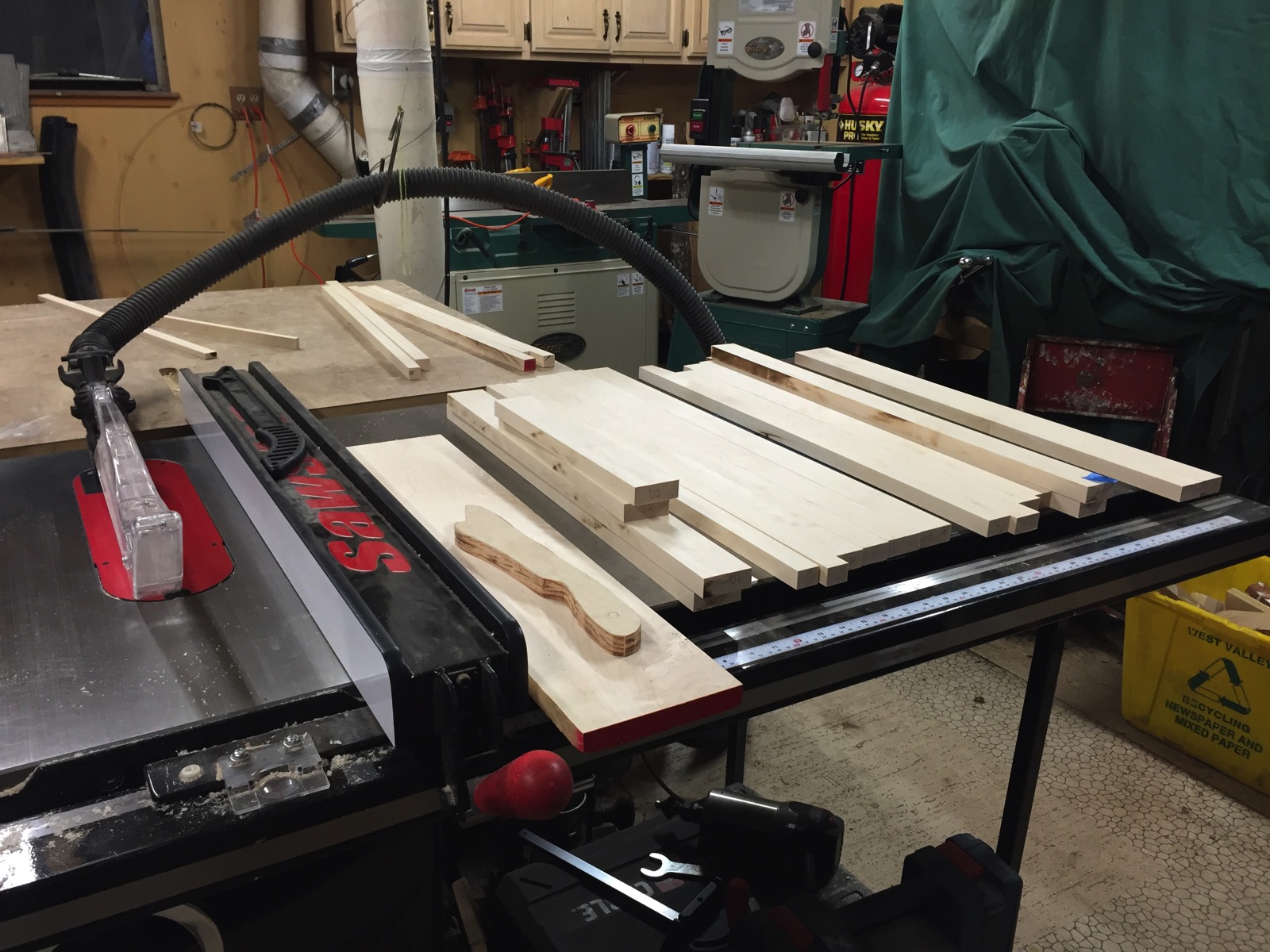 Next it is some crosscutting and then pocket hole screws.
---
---