EV Page of Shame: Drax in a Lexus at the Aria Hotel in Vegas
UPDATE: Thank you Aria hotel! They are going to update their signage and start towing offenders. I just talked with someone from the security team and they are on top of this. They are also going to fix the broken charger. Excellent! They handled this very well, and I'd be happy to stay with them the next time I'm in Vegas.
(Still, I think Drax and others should not park in these spots, so I'm leaving the post up).
—————————
Aria Hotel in Las Vegas: You provided four EV charging spots but failed to enforce the rules, and allowed three non EV cars to park in them: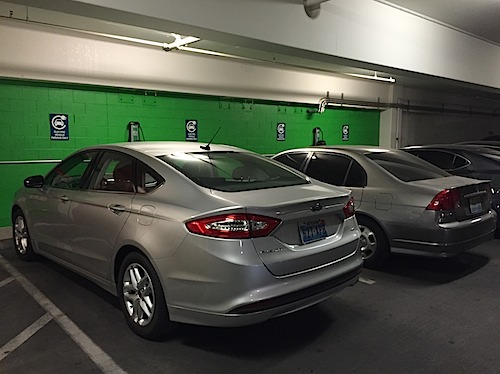 First and foremost I blame the people who ignorantly and rudely parked in these spots; especially the Lexus with the California license plate "IM DRAX":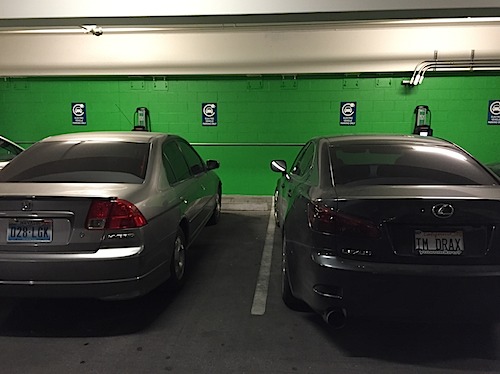 That Lexus belongs to this wonderful person, Drax: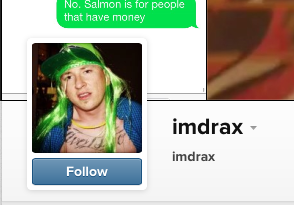 Lots of awesome tattoos and guns: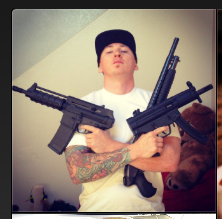 His instagram account shows pictures of him at the casinos as he moved to Vegas about four months ago to become a professional poker player. Drax is even hip enough to have a reddit account, and lets us know that he weighs 190lbs (follow the link for some sexy underwear pictures).
Drax, I'm glad you are making it big as a poker player in Sin City, but please walk a little distance and don't take up an EV parking spot, unless that Lexus is actually plugged in. Also visit Drax on YouTube, and GooglePlus . Now, the fourth car in the green parking spots (not seen) is a Model S: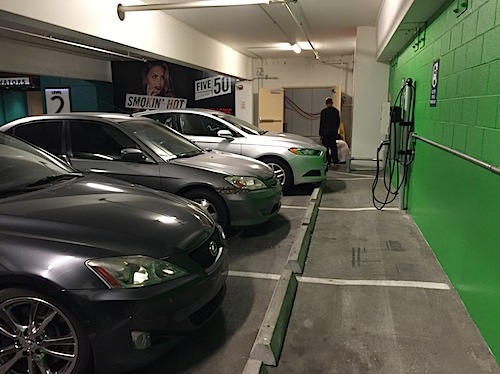 But the last Chargepoint station was broken, and the Model S couldn't reach to the other working station that did work due to it being "ICE'ed".
Drax, welcome to the EV Page of Shame!
---
---