Electric Bug: Running Again!
So, I got my new rebuilt transmission from MOFOCO. I put it back in the car and buttoned up the rear end entirely. I then attached the shifter…but, it wasn't shifting! So, I posted on thesamba.com and the guys there said something might be wrong w/the nosecone setup. I had to drop the transmission/motor combo again. This time I decided to make a better cradle for it: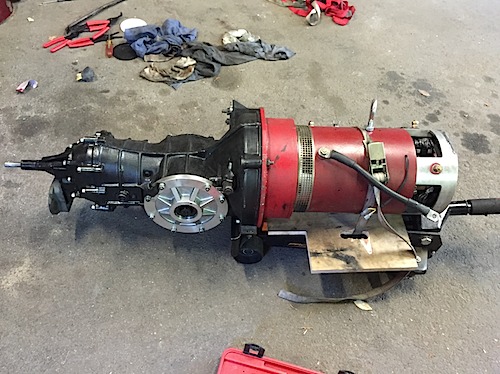 These pictures are mainly for my future reference so i can remember how it goes. The strap holds it on pretty well.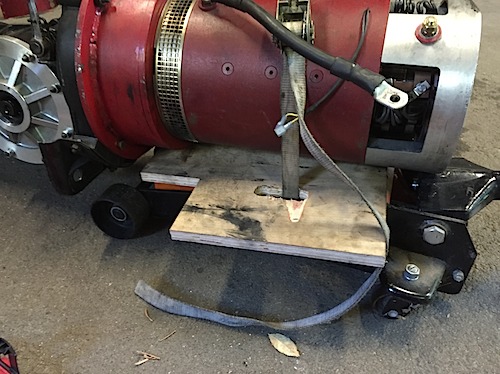 I popped the nosecone off and it was definitely shifted into a gear. It didn't seem like it was shifted into two gears at the same time…but it definitely wasn't working before. I pulled the three things below so they were all aligned, and put the nosecone back on. I could then shift it by hand, as I should have been able to do in the first place. Excellent!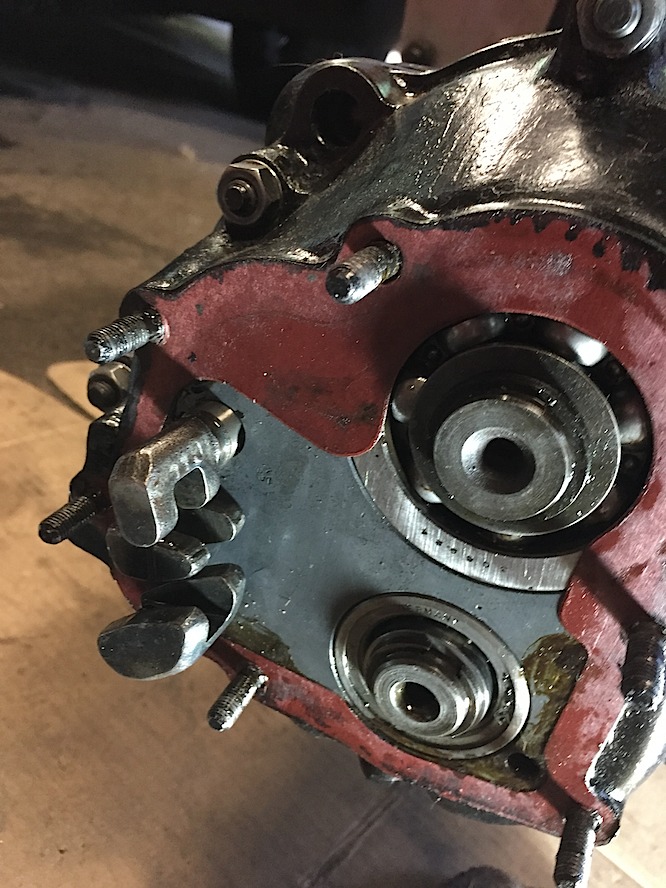 Then it went back in the bug…and it seemed to be doing okay. I put it all back together…and did a quick test drive. Success! Back to electric driving. I've been missing it.
---
---