Master Bathroom Remodel Done! Custom Cabinets!
I finally completed all the trim and paint in my master bathroom remodel! It looks awesome! I am happy with every bit of it. Some of the final pictures below:
Left side of the sink / vanity cabinet: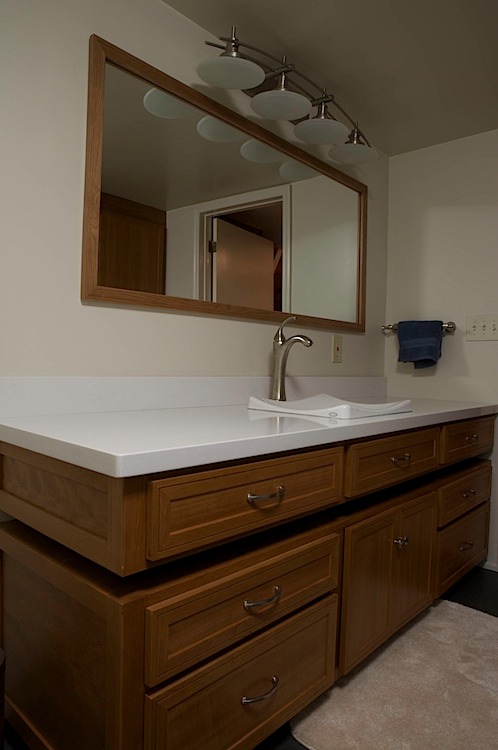 I custom made the cabinet; the bottom floats 2″ completely off the ground, and the top section floats 2″ off of the bottom section. The mirror is custom made by myself out of scrap cherry, and an old mirror I had laying around that I cut to size. Unfortunately, it has a small scratch on top..and I cracked some of the wood (which you can't tell since I repaired and filled in with filler).
Close up detail: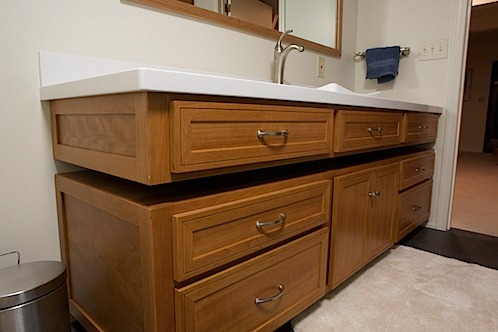 View of the sink. The sink is a Kohlr DemiLav "Wading Pool" Lavatory model. Kohler faucet, which perfectly hits right in the center of the DemiLav. The top is quartz, from Home Depot (one of the few things I didn't install or make myself).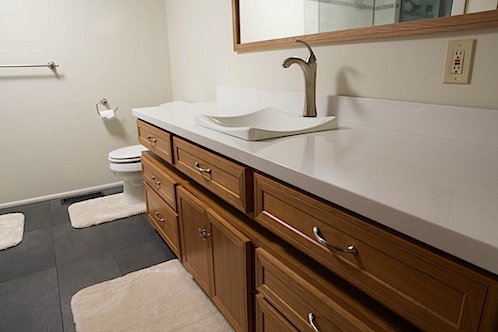 View of the side built in cabinets; they fit perfectly in the slanted A-frame roof.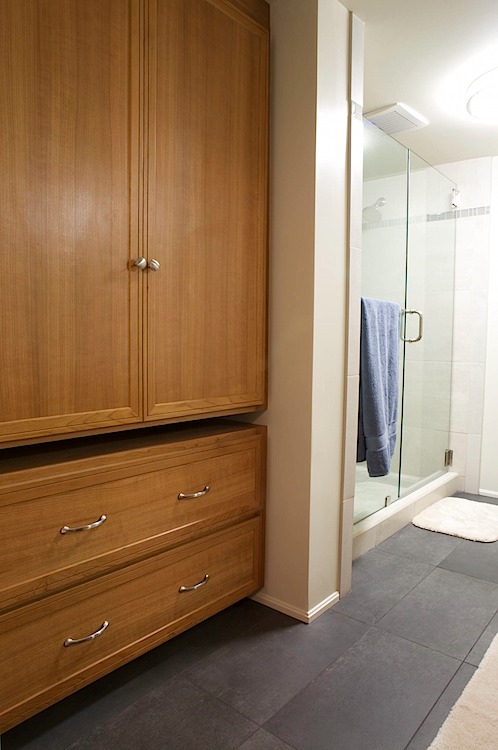 The tile are all from "Mission Tile" in Santa Cruz (not cheap, but it was hard for me to find something I really liked).
The shower door is from Argaunaut Shower/Mirror in Cupertino; again…one of the few pieces I didn't make or install. On second thought, I probably could have saved money by getting it done by Home Depot. Still, the quality is great and I'm happy with it.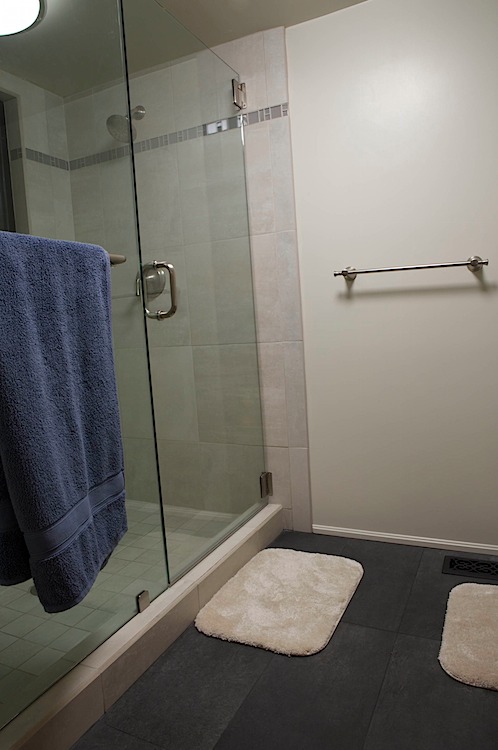 There are dual shower heads; the photo below just shows the right hand one. It is also dark because I turned off the light for the photo.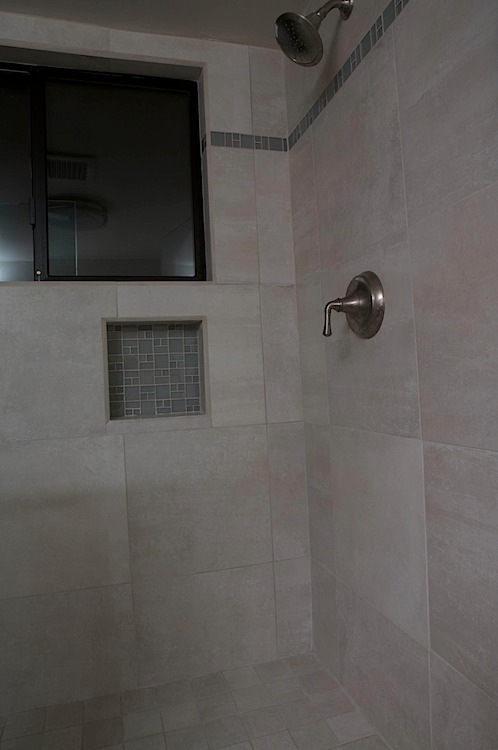 ---
---