Well, my
bathroom remodel
is coming along bit by bit.
I got a new cabinet saw to help with things. I went with the Saw Stop brand saw, which cost a ton, but will potentially save a finger if I accidentally touch the blade.
Most all my wood I purchased from Aura Hardwoods in San Jose. They have pretty decent prices, and a friendly staff. Although you sometimes have to ask for the good wood in the back. I was rifling through a bunch of pretty poor looking cherry plywood sheets trying to find a good one when a guy named Kirk came by and said he could go get a fresh stack with his fork lift from the back. So he pulled them out for me, and I grabbed 4 pristine sheets from the top of the pile. Thanks Kirk, I really appreciated that! I heard Macbeath may have better prices, but they are a bit further away and I haven't tried them out yet. Southern Lumber is way too expensive. Global wood source has some good selection of different woods. Unfortunately I haven't been able to find good A1 grade 1/2″ cherry ply, and could only find "Shop grade" (which I'm not sure exactly what that means).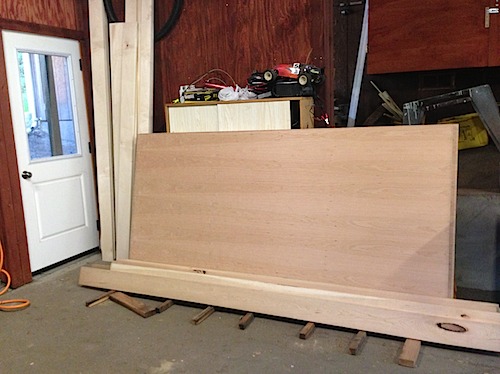 Here's some end panels for the bathroom sink cabinet: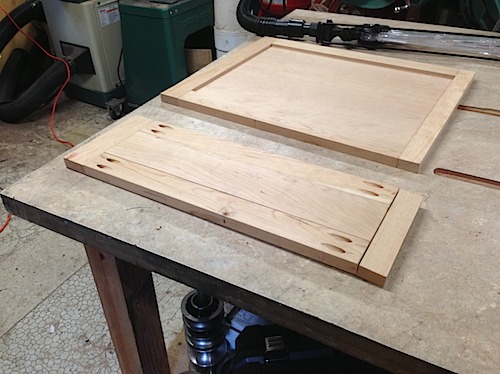 I'm not so sure I like doing pocket hole stuff for these frames, but it worked out "okay". I would have rather floated the interior panel inside of it..but I didn't end up doing that.
Cabinet face frame, showing the tongue and groove joints and pocket hole stuff: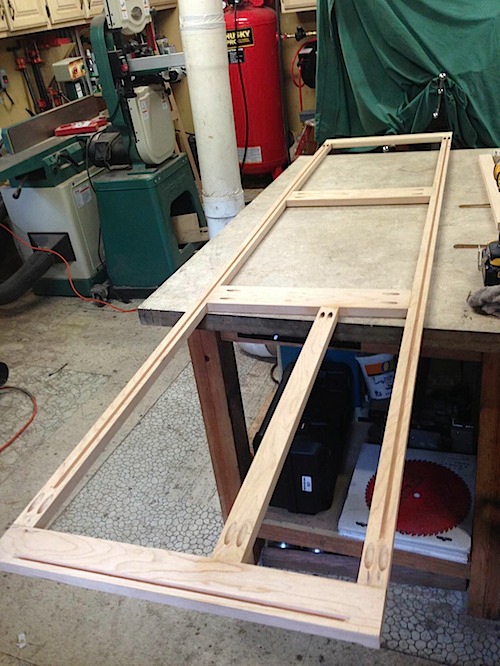 Top floating piece coming together: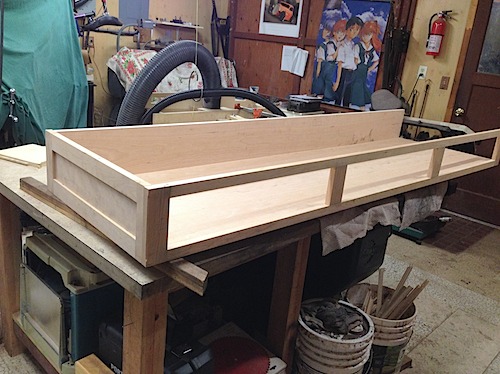 Glue-up was crazy. I learned that I should do it in small bits, and not go for all of it at once. It was too much, and I didn't have enough clamps! I bought 4 more good clamps once I went through this fiasco: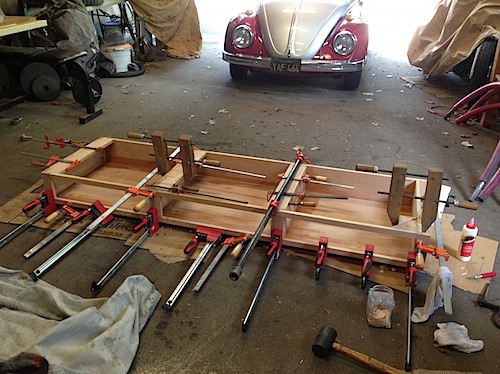 ---
---