How about a tour of my garage shop?
Grinder: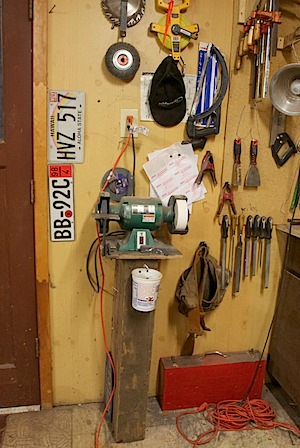 Work desk and tools hanging on the wall: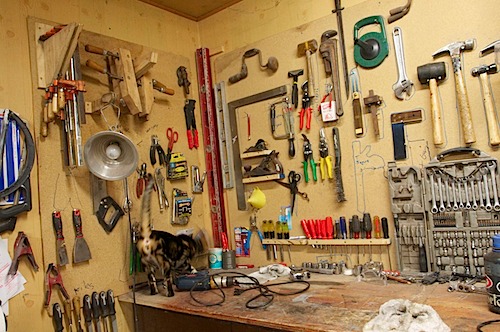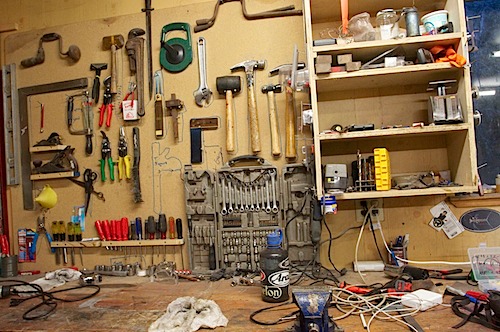 The fan in the window is used to exhaust fumes from welding and other things: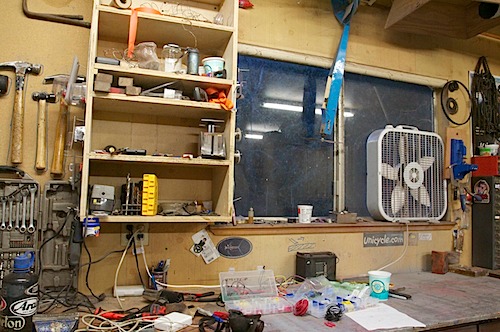 Nuts, bolts and Bengal cat: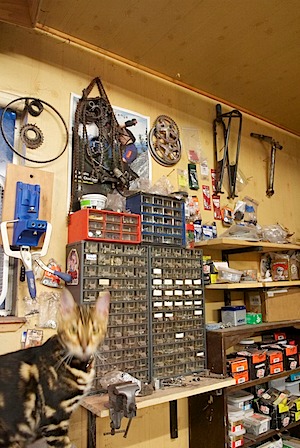 JET drill press: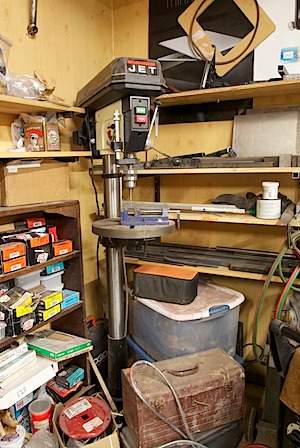 Metal stock: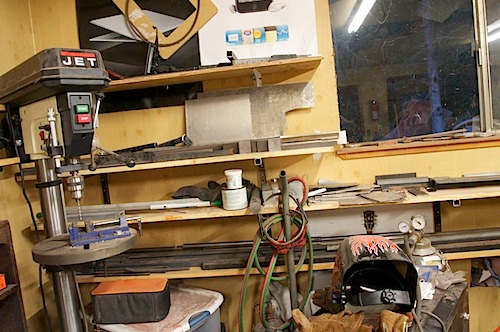 MATCO welder (I bought it used) and oxy-acetylne setup behind it to the left: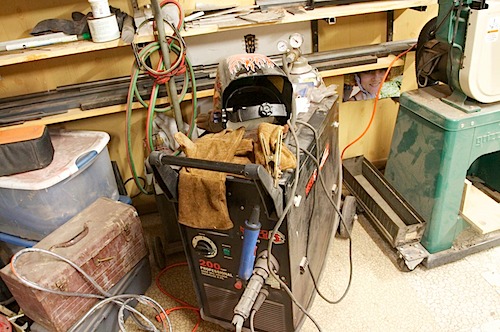 Grizzly G0555 wood bandsaw. Works well for the small shop, although a few times I have wanted a wider throat.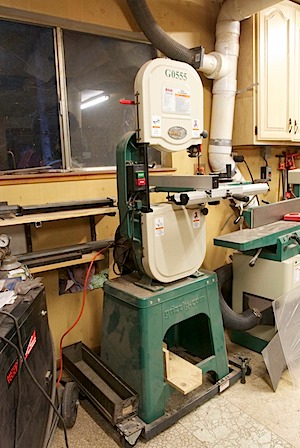 Grizzly 8″ jointer; I bought a good large jointer, but I have only used it a few times so far: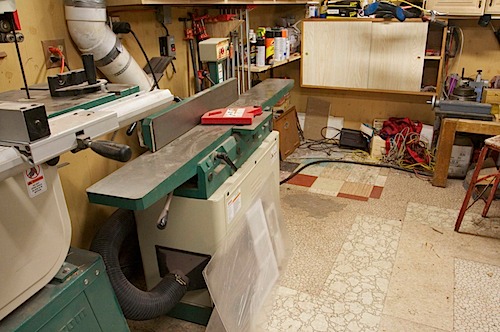 The dust collection system lives behind the garage in a little shed I built just for it. Here is a post when I setup dust collection in the shop. The buttons on the wall turn it on and off: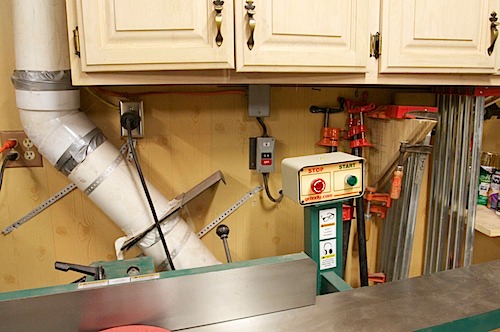 1990 Enco Milling machine. Awesome! I bought it used, but it has been working great since I did some tune ups on the belt.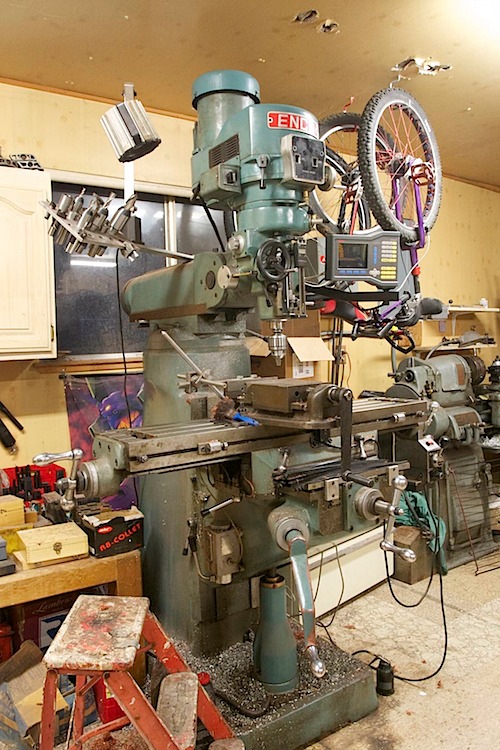 Milling tooling and accessories: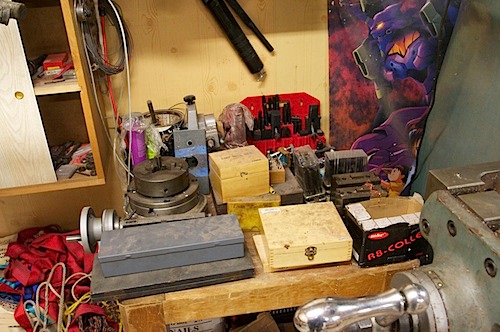 Powder coating oven given to me by Eric (thanks!). On top of it is my powder coating supplies. The 50 amp outlet for it on it is also used to charge my car. To the top right of it in the gray box is an American Rotary phase converter than generates 3 phase for the mill.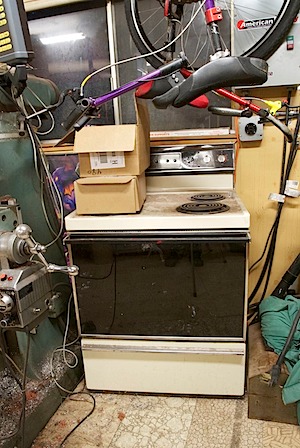 Southbend lathe from the 1950's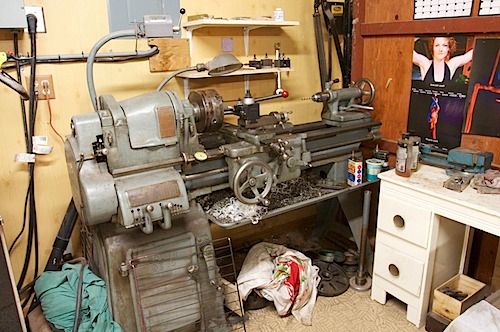 Misc storage and stuff: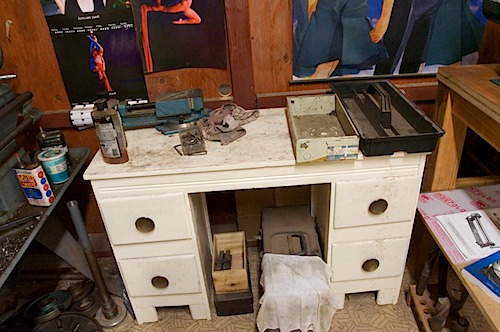 The latest addition; Grizzly 36″ slip roll: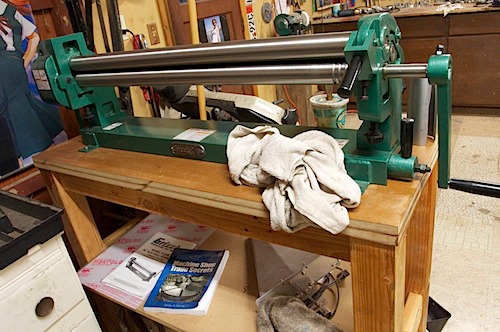 Router table to the right of the table saw. Underneath is a jig saw and router: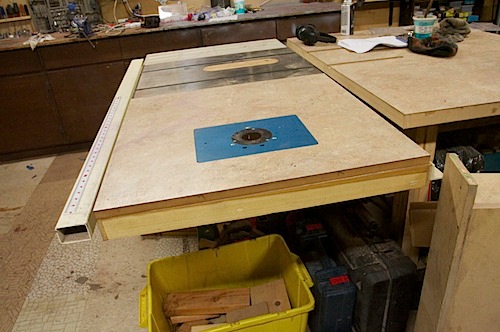 Grizzly horizontal metal bandsaw with swivel head. One of the most used tools for metalworking, and definitely a must have for doing any kind of metal work. The swivel head is also GREAT.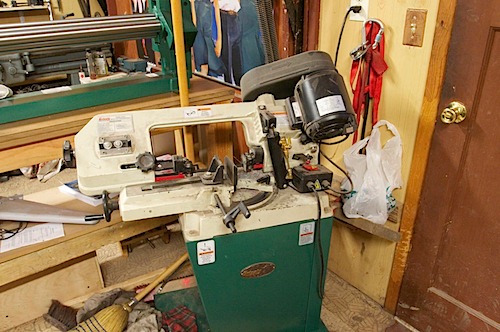 Grizzly G0444 contractor table saw. A little underpowered, and eventually I will get a full size cabinet saw with a riving knife (for extra safety):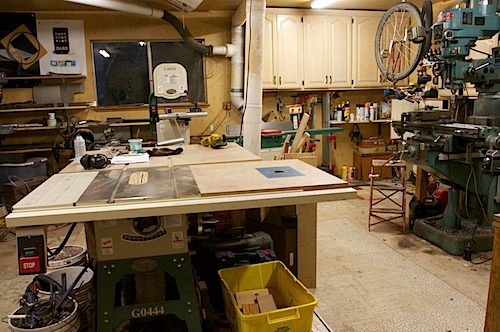 Overall, I have bought a lot of Grizzly tools. They are fairly priced, and I find the quality to be quite good for shop use. I have had no real problems with the Grizzly tools. They are definitely better than the Enco brand tools (although, the mill I have is of decent quality), and light years ahead of Harbor Freight tools (which I won't buy, unless it is for a one time project).
---
---