Plug Bug: Seats Upholstered
Not much to say, but I got a bunch of the rust off of the seats, fixed some broken parts, painted them and then put them back together with new foam. I got new seat covers and foam from JBugs.com and they look pretty nice. The foam for the seat backs is sort of awkward, and I may eventually try to redo it with some additional foam. I actually got some more foam and played around with it a bit, but I wasn't quite happy with the results and just left it as-is.
Seat back with burlap on: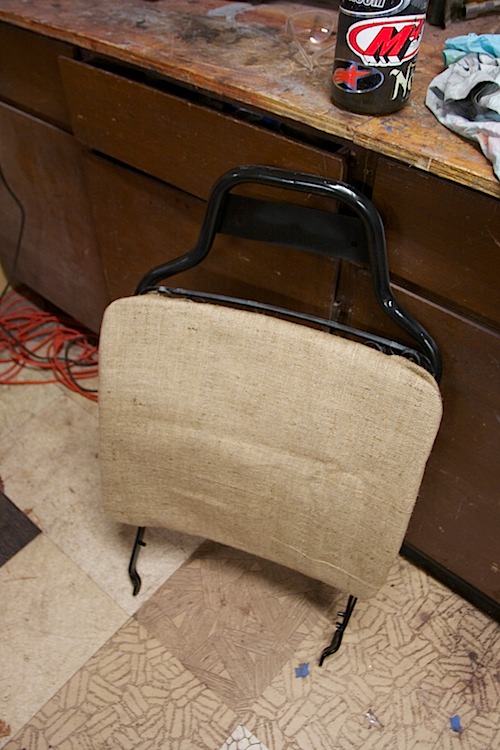 Rear seat bottom: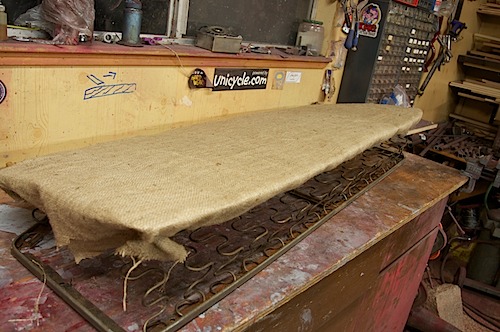 Foam was then put on top; I used the foam from Jbugs, and followed what their video said (great video!)
After covered: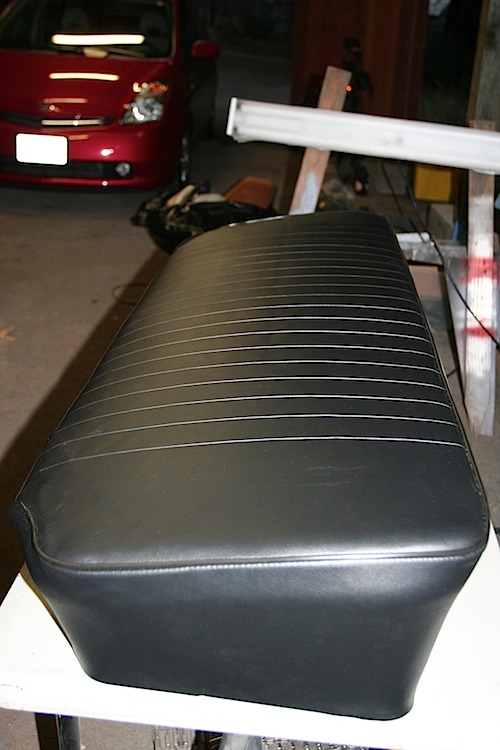 Front seat: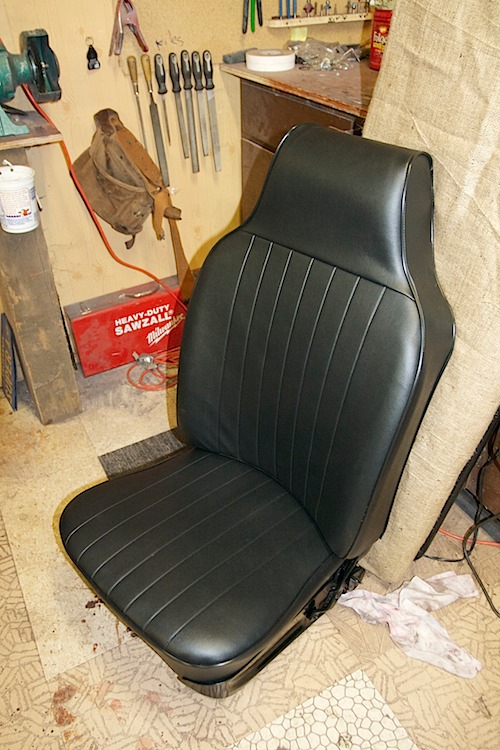 The problem with the front seat is the back rest part feels "airy" and not quite as full as it should feel. You can also see how the foam rests based on the backrest shape.
---
---