I finally pulled some pictures of the final painting of the car. No front picture yet, as I haven't put on the hood (I bought the wrong seal). I'm quite happy with the result. Metallic silver on top, and metallic red on bottom.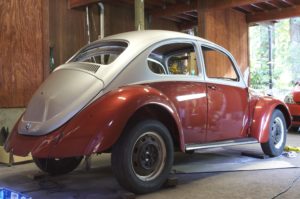 Before clear coating: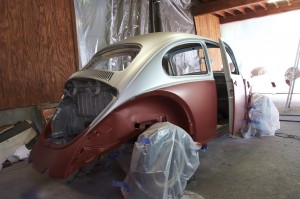 The hood and engine deck lid being clear coated: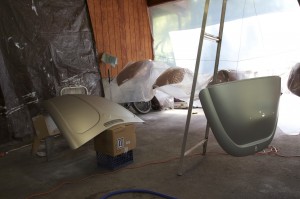 Front shot: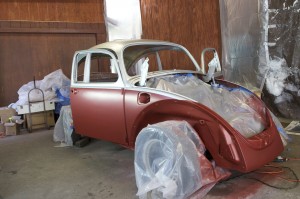 Final clear coat shot of the side with the fenders on: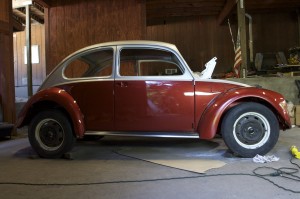 The side is *slightly* darker than the fenders, but it is really hard to notice. That is because I put more coats on the side to get rid of some striping I got from the metallic paint. Overall, I'm quite happy with my first ever paint job.
I ordered a new interior set; black carpet, black seats, and a gray headliner.
---
---