Plug Bug: Tie rods and axle bolts
I'm installing disc brakes on the bug, as they will help me stop faster in the event of an emergency. I figured this would be an easy project, but I also ended up getting lowered drop spindles and a 2″ shorter front beam (I think dropped bugs look cool).
The spindles: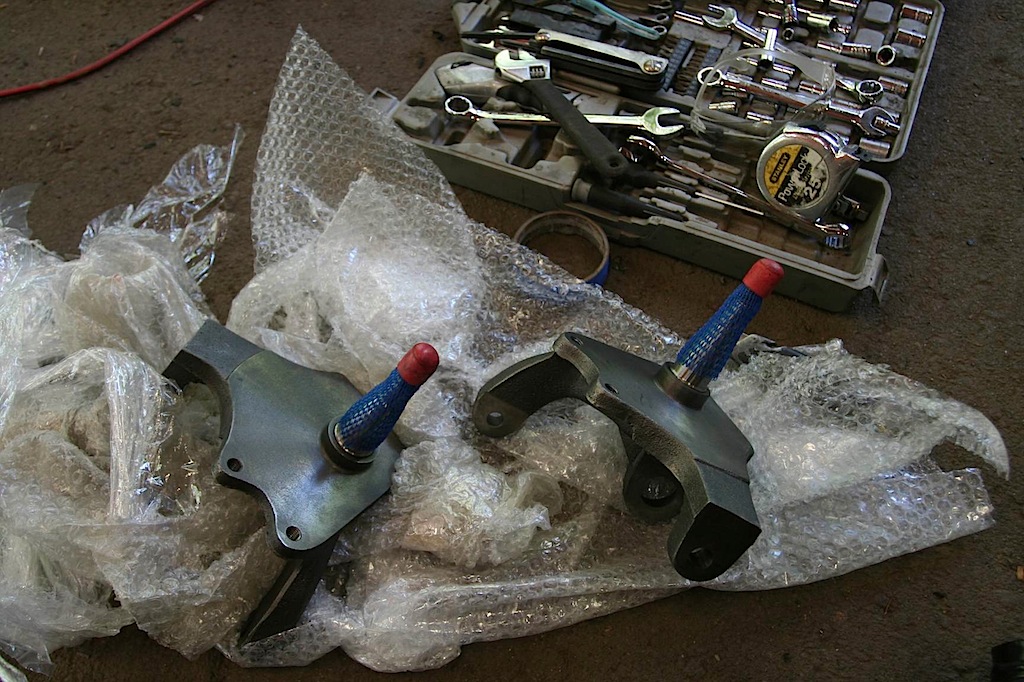 It turns out, I need a special VW tool to remove the tie rods. So, it's back to California Imports and buying more stuff so I can take these things off: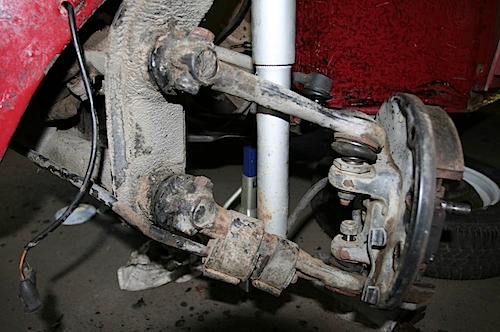 I then figured I'd put back on the front tires and install the rear disc brakes. Well, I quickly learned it is a pain in the ass to remove the 36mm axle bolt: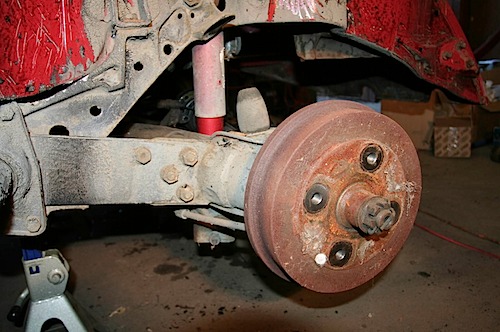 So…I'll have to order another tool for that job.
So, in the end, I didn't get much work done today… Oh well!
---
---