While in New Zealand, I broke the handlebar on my KH24. The thin tubing failed due to too much stress on the joint. The braze held up fine, and it broke right above it. While in NZ, I quickly re-welded it together (temporarily) with a MIG welder and a face shield that I totally couldn't see out of. The result was a weld that held up for a few months..but that was about it. So, it finally broke again.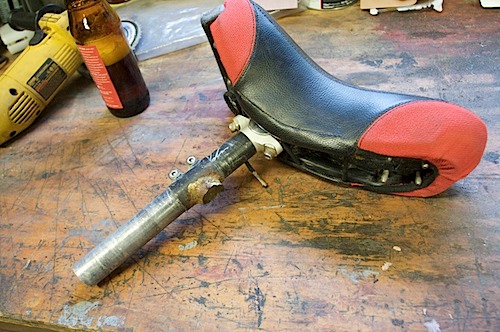 I cut the bad part off the handlebar part and ground some of the paint away. Notice the replacement tube in the right.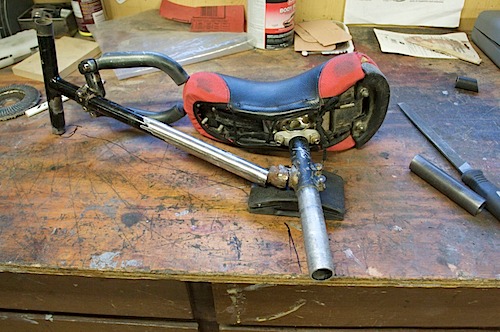 I took off the part that attaches to the seat post and ground off the junk: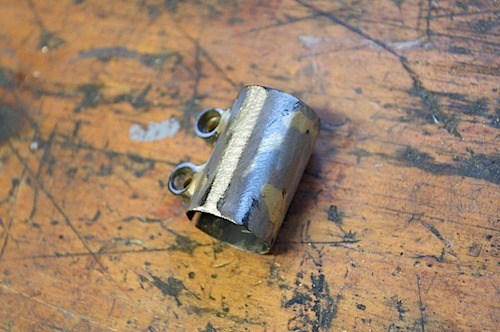 The fix is a larger diameter tube that the regular one can slide into. It is thicker, and should make it last longer. I cut a 45 in the tube (NOTE after using it: 40 degrees, or less, would have been better):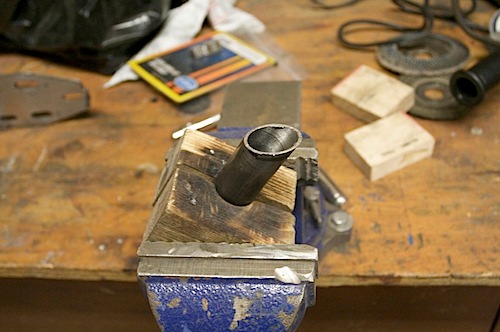 After a few swipes of a 1/2 round file I had a fishmouth that fit perfectly: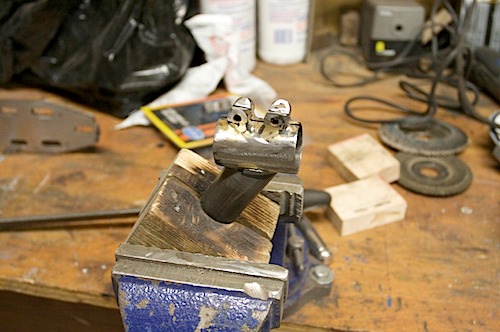 I braze it together and powder coated it red: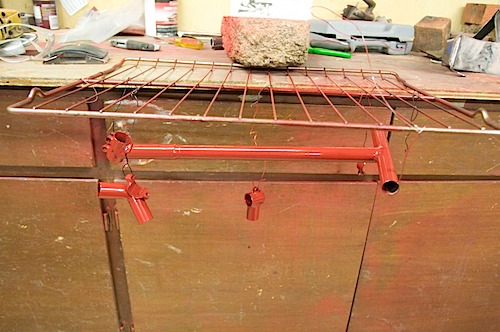 The angle is a little too steep, but it works again!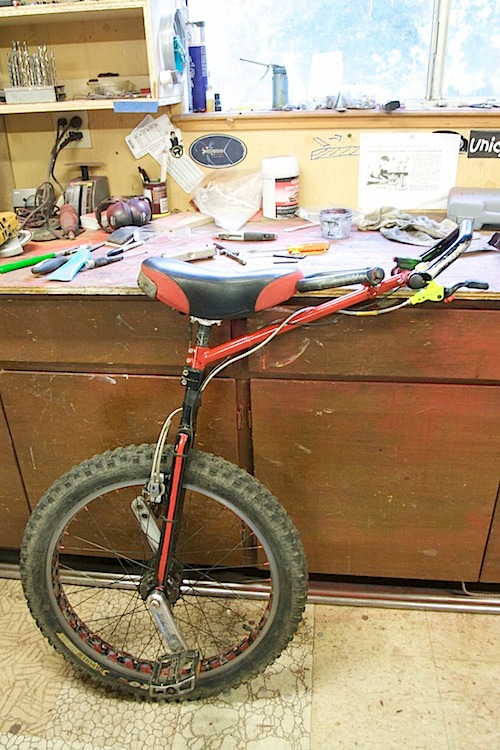 ---
---